Alumni Award Winners 2017
ALUMNI AWARD FOR PROFESSIONAL EXCELLENCE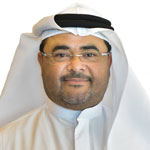 Mohammed Shael AlSaadi
Chief Executive Officer - Corporate Strategy Sector
Department of Economic Development (DED), Government of Dubai
Mohammed Shael AlSaadi has played a strategic part in promoting investment in Dubai and maintaining a competitive business environment in the city. He has implemented a comprehensive strategy to engage with the commercial community, to solve challenges and enable a future-ready business ecosystem. Employing his networks within the private and public sectors, Mohammed has brought various stakeholders closer, to facilitate valuable exchanges.
ALUMNI AWARD FOR SOCIAL IMPACT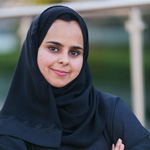 Aisha Bamashmous
Senior Network Operations Centre Engineer, MBC Group;
Co-Founder, Pure Heart 4 Cancer Program
Aisha Abdulla is a full-time senior network engineer who has dedicated herself to help and guide cancer survivors to get back into the work force. Through her NGO, Pure Heart 4 Cancer, Aisha provides a comprehensive support network for cancer patients and survivors by holding job fairs, arranging workshops and organising awareness events. This non-profit initiative has championed the cause of individuals and families since 2011.
ALUMNI AWARD FOR RESEARCH AND INNOVATION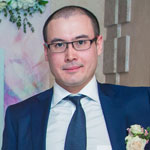 Marlen Bissaliyev
CIO, SMART APP
Almaty, Kazakhstan
A double UOWD graduate, Marlen Bissaliyev is an award-winning IT whiz. He is among the handful of young Kazakhs leading the tremendous growth in the country's exposure and reliance on information technology to do business. Aside from charting new paths with his innovative start-up, he also teaches computer security and is working on his Ph.D. thesis.
YOUNG ALUMNI AWARD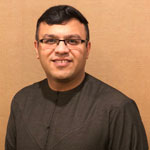 Dr Sanjay Tolani
Managing Director & CEO
Goodwill World
Sanjay Tolani became the "Youngest Member" of The Million Dollar Round Table and considered to be at the pinnacle of the financial services profession, at the age of just 19. Author of the international Best Seller titled "28000 – Make Every Day Count" and a renowned international speaker, this magnetic young alumna has recently been appointed as a mentor to the Young Entrepreneurs Program under a Dubai Government initiative.