Focussing on the future
At UOWD, we believe that facing the challenges of our future is as exciting as celebrating the accomplishments of our past. In a context so dynamic that today's technologies might have no place in tomorrow's world, we recognise the need to prepare for the unknown.
Expanding our facilities and diversifying our programs, while extending our networks and evolving our research, will play an important part in forming the foundations for a sustainable future.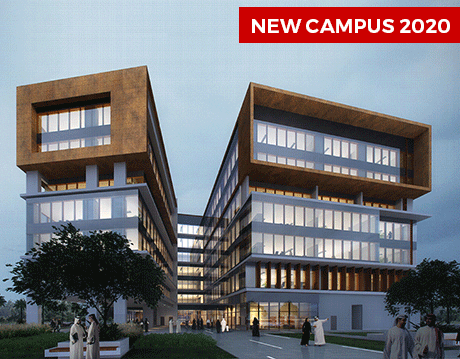 Our approach to the future is to face these challenges head on; this means not only developing a different kind of classroom as part of our new campus facilities, but also creating a new educational culture among our faculty.
Future research will address the ambition of the UAE National Innovation Strategy, to drive forward smart systems and automated technologies that will streamline processes and contribute to a more efficient and sustainable society.
Facing the future with confidence, we aim to be leaders in disruptive technology and to establish a strong presence, through research and professional networks, in the industries where the future will be conceived.