About Occupational English Test
Headphones Available for the listening subtest.
The Occupational English Test (OET) is an international English language test that assesses the language communication skills of healthcare professionals who seek to register and practise in an English-speaking environment. Testing once a month, OET covers all four language skills (writing, reading, listening, speaking) with an emphasis on communication in a healthcare environment. Tests reflect real workplace tasks and relevant language skills, and have been developed specifically for up to 12 different healthcare professions: Dentistry, Dietetics, Medicine, Nursing, Occupational Therapy, Optometry, Pharmacy, Physiotherapy, Podiatry, Radiography, Speech Pathology and Veterinary Science.
Results
You can see an overview of your latest test scores via your online profile on the OET website, approximately 16 business days after each test day. Official copies of Statements of Results can be downloaded from your online profile. You can choose which test administration you wish to download a Statement of Results for and this will list the scores you obtained in that particular test administration.
The four sub-tests that make up the OET are reported on a scale from 0 to 500 in ten-point increments (e.g. 350, 360, 370 etc.). The numerical score will be mapped to a separate letter grade for each sub-test ranging from A (highest) to E (lowest). There is no overall grade for OET.
Recognised
OET is recognised and trusted by healthcare boards and councils in Australia, New Zealand and Singapore. Many organisations, including hospitals, universities and colleges, are using OET as proof of a candidate's ability to communicate effectively in a demanding healthcare environment
FEATURED PROGRAMS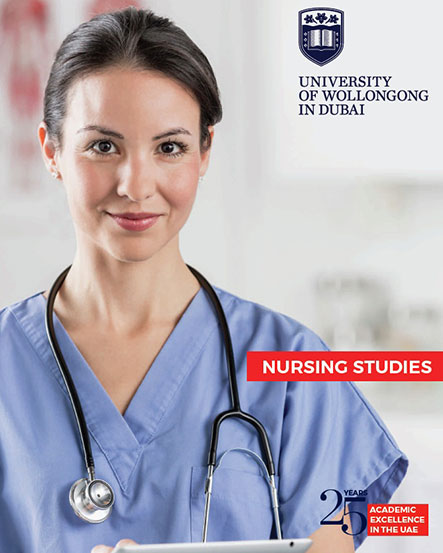 The Master of Nursing is designed to position you at the forefront of innovation and best practice in the nursing profession...
OET 2021 test date calendar
Applications close on the closing date at 12pm midday in your respective time zones. Please also note that seats are booked on a first come, first served basis.
Results are released by 5:00 PM Australian time.
Date
Application
Results Published
Professions Available for This Date
Saturday, 9 January 2021
Wednesday, 30 September 2020
‐
Friday, 4 December 2020
Friday, 29 January 2021
Nursing Medicine
Dentistry
Pharmacy Radiography
Physiotherapy
 
Saturday, 23 January 2021
Wednesday, 30 September 2020
‐
Friday, 11 December 2020
Friday, 12 February 2021
Nursing Medicine
 
 
 
Saturday, 6 February 2021
Wednesday, 30 September 2020
‐
Monday, 11 January 2021
Thursday, 25 February 2021
Nursing Medicine
Dentistry
Pharmacy Radiography
Physiotherapy
Dietetics Podiatry
Vet Science
Occupational Therapy Optometry
Speech Pathology
Saturday, 20 February 2021
Wednesday, 30 September 2020
‐
Monday, 25 January 2021
Friday, 12 March 2021
Nursing Medicine
 
 
 
Saturday, 6 March 2021
Monday, 5 October 2020
‐
Monday, 8 February 2021
Thursday, 25 March 2021
Nursing
Medicine Dentistry
Pharmacy
Radiography Physiotherapy
 
Saturday, 20 March 2021
Monday, 5 October 2020
‐
Monday, 22 February 2021
Monday, 12 April 2021
Nursing Medicine
 
 
 
Saturday, 10 April 2021
Friday, 13 November 2020
‐
Monday, 15 March 2021
Thursday, 29 April 2021
Nursing Medicine
Dentistry
Pharmacy Radiography
Physiotherapy
Dietetics Podiatry
Vet Science
Occupational Therapy Optometry
Speech Pathology
Saturday, 24 April 2021
Friday, 13 November 2020
‐
Tuesday, 23 March 2021
Thursday, 13 May 2021
Nursing Medicine
 
 
 
Sunday, 9 May 2021
Friday, 13 November 2020
‐
Tuesday, 13 April 2021
Friday, 28 May 2021
Nursing Medicine
Dentistry
Pharmacy Radiography
Physiotherapy
Dietetics Podiatry
Vet Science
Occupational Therapy Optometry
Speech Pathology
Saturday, 29 May 2021
Friday, 13 November 2020
‐
Monday, 3 May 2021
Friday, 18 June 2021
Nursing Medicine
 
 
 
Saturday, 12 June 2021
Friday, 13 November 2020
‐
Monday, 17 May 2021
Thursday, 1 July 2021
Nursing Medicine
Dentistry
Pharmacy Radiography
Physiotherapy
 
Saturday, 26 June 2021
Friday, 13 November 2020
‐
Monday, 31 May 2021
Thursday, 15 July 2021
Nursing Medicine
 
 
 
Saturday, 10 July 2021
Friday, 13 November 2020
‐
Monday, 14 June 2021
Thursday, 29 July 2021
Nursing
Medicine Dentistry
Pharmacy
Radiography Physiotherapy
 
Saturday, 24 July 2021
Friday, 13 November 2020
‐
Monday, 28 June 2021
Thursday, 12 August 2021
Nursing Medicine
 
 
 
Saturday, 7 August 2021
Friday, 13 November 2020
‐
Monday, 12 July 2021
Thursday, 26 August 2021
Nursing Medicine
Dentistry
Pharmacy Radiography
Physiotherapy
Dietetics Podiatry
Vet Science
Occupational Therapy Optometry
Speech Pathology
Saturday, 28 August 2021
Friday, 13 November 2020
‐
Monday, 2 August 2021
Thursday, 16 September 2021
Nursing Medicine
 
 
 
Saturday, 11 September 2021
Friday, 13 November 2020
‐
Monday, 16 August 2021
Friday, 1 October 2021
Nursing Medicine
Dentistry
Pharmacy Radiography
Physiotherapy
 
Saturday, 25 September 2021
Friday, 13 November 2020
‐
Monday, 30 August 2021
Thursday, 14 October 2021
Nursing Medicine
 
 
 
Saturday, 9 October 2021
Friday, 13 November 2020
‐
Monday, 13 September 2021
Thursday, 28 October 2021
Nursing Medicine
Dentistry
Pharmacy Radiography
Physiotherapy
Dietetics Podiatry
Vet Science
Occupational Therapy Optometry
Speech Pathology
Saturday, 23 October 2021
Friday, 13 November 2020
‐
Monday, 27 September 2021
Friday, 12 November 2021
Nursing Medicine
 
 
 
Saturday, 6 November 2021
Friday, 13 November 2020
‐
Monday, 11 October 2021
Thursday, 25 November 2021
Nursing Medicine
Dentistry
Pharmacy Radiography
Physiotherapy
 
Saturday, 20 November 2021
Friday, 13 November 2020
‐
Monday, 25 October 2021
Friday, 10 December 2021
Nursing Medicine
 
 
 
Saturday, 4 December 2021
Friday, 13 November 2020
‐
Monday, 8 November 2021
Wednesday, 12 January 2022
Nursing
Medicine Dentistry
Pharmacy
Radiography Physiotherapy
Dietetics
Podiatry Vet Science
Occupational Therapy
Optometry Speech Pathology
Saturday, 18 December 2021
Friday, 13 November 2020
‐
Monday, 22 November 2021
Friday, 21 January 2022
Nursing Medicine