Subject Description (Business, Finance and Management)
Subject Description (Business, Finance and Management)
This subject introduces students to the role and use of accounting information in a variety of organisations and society. Students evaluate both financial and non-financial reports and their impact on accountability, decision-making and corporate governance. The subject introduces students to various analytical techniques in order to make sound decisions in a variety of business and social settings.
This subject introduces students to the principles of a double-entry accounting system to identify, classify, process, record and present accounting information. Students use accounting software to record business transactions, process accounting information and prepare financial statements. The subject introduces the role of ethics and professional judgement, in the context of an evolving business environment.
The subject provides students with a conceptual tool kit for understanding and practicing responsible and ethical Commerce. The topics covered will include the origins of contemporary systems of commerce, ethical and social responsibility in commerce and developments in ethical and responsible commerce. Areas addressed include the environment, globalization, technology, anti-corruption, labour and human rights. Students will examine these issues from a variety of theoretical and practical perspectives and apply them to contemporary commercial contexts.
The aim of the subject is to introduce students to quantitative techniques and their application to the business world with an emphasis on the decision-making process. The main focus of the subject is business statistics and topics will include descriptive statistics, probability, sampling, confidence intervals, hypothesis testing, elementary correlation, regression analysis and time series forecasting. Students are also introduced to the use of computer programs for estimation and analysis to improve business decision-making.
This subject introduces students to essential macroeconomic and microeconomic ideas, models and reasoning. This economic knowledge is used to explore important questions such as, is economics a value free science? Do individuals behave rationally? How and why do market structures vary across different industries and why is this knowledge important? Do markets ever fail, and if so, why? What are some causes and implications of inflation and unemployment? How do monetary and financial systems operate? And how do governments typically respond to domestic macroeconomic volatility? While these questions will not be fully answered in this introductory subject, policy challenges and case studies will be used to demonstrate the importance of basic economic reasoning if sensible answers to economic and social challenges are to be found, and to stimulate greater awareness of economic approaches to the analysis of contemporary social issues.
This subject introduces students to the economic analysis of contemporary social issues particularly: inequality, human resources, the environment, growth and development, and international trade, among others and the institutions that play a significant role in shaping them. The emphasis will be on policy-relevant examples from both the domestic and international contexts. The subject serves as a vehicle to introduce the important role of economic analysis in a globalized world. The subject will benefit a broad group of students, interested in understanding the economic interpretation of contemporary policy issues, as well those who have specific interests in various subfields of Economics.
This subject introduces fundamental concepts of corporate and personal finance, financial institutions, and financial planning. In doing so, the inter-relationships between finance, financial institutions and markets, and society are explored. A theoretical strand contextualises finance and financial planning within their respective regulatory frameworks. A technical strand equips students with fundamental financial skills for business and an understanding of the key principles of finance. The subject provides a broad and synergistic overview of the financial services industry locally and globally. In its exploration of ethical issues, the subject supports a socially responsible approach to business.
Marketing is a set of activities and processes for creating, communicating and delivering offerings and facilitating satisfying exchange relationships in a way that delivers value for consumers and society. Organizations need to know how to define and segment a market and how to position themselves strongly by identifying marketing opportunities and problems, and developing products, services, experiences and ideas for chosen target markets more effectively than their competitors. Marketing is essential for all organizations including manufacturers, wholesalers, retailers, professional services firms including lawyers, accountant and architects, and non-profit institutions including charities and museums. The subject examines the fundamental concepts underpinning the marketing process and theories relevant to the study and practice of marketing. It serves as a foundation for further studies in business by developing an overview of where marketing fits within organizations and what framework marketing provides for enhancing and enabling the conduct of a business.
This subject introduces the theory and practice of communication in business and in workplaces. It offers knowledge and information on how students can become more effective by becoming culturally sensitive and humane communicators, both personally and professionally, in a range of multimodal environments. It examines and discusses the cultural, organisational and personal contexts and processes of communication, including groups, meetings, interviews, public speaking, presentations and writing. Other issues discussed include interpersonal skills, understandings of non-verbal messages, listening practices and building relationships in business and workplaces.
Wherever organisations exist, a manager's role emerges. Organisations rely on managers and the management function for the efficient and effective running of their operations. This subject will introduce students to the various functions involved in managing, as well as the context of management: the organisation. Students will learn key management theories and concepts including organisational culture, social responsibility and ethics, managing groups, motivating employees, planning, managing human resources and employment relations, strategic management, decision-making, supply chain and operations management, leadership and foundations of management control. Students will learn how the different interests between organisational stakeholders affect various management processes, and the implications of managerial decisions on the internal and external environments.
This subject examines the roles of information systems in a modern organization. Topics covered include: information systems and their role in modern organizations; functions and purposes of various information systems and their components; system design and development process; information systems administration and management; social implications of information systems, and hands-on experience in the use of personal productivity software. The practical component includes using the internet, word processing, spreadsheets, database systems and website design.
This subject builds on the knowledge and skills students have acquired in first year Accounting subjects. The subject contains several distinct but inter-related strands, and begins with an exploration of concepts necessary to understand the framework established for financial reporting. A technical strand of knowledge needed to prepare financial reports is explored. This subject also covers a contextual strand of knowledge, highlighting the environment in which financial reporting takes place, and introduces a theoretical strand of knowledge and skills necessary to critique, at an introductory level, current financial reporting practices and developments.
This subject builds on the knowledge and skills students have acquired in subject "Financial Accounting IIA". As with it, this subject contains distinct but inter-related strands. First, there is a technical strand incorporating the application of specific accounting standards and regulatory provisions to the preparation of financial reports. Second, there is a contextual strand, highlighting the institutional and social contexts of accounting and financial reporting.
This subject deals with design, production and use of accounting data for planning and control of business operations. It introduces basic management accounting processes, tools and techniques for effective use of organisational resources to create value for customers and the organisation. The major topics in this subject include product cost analysis using traditional and modern methods, profit planning and control measures, and relevant costs for decision analysis.
Accounting information systems is concerned with the way computerized information systems impact how accounting data is captured, processed, and communicated. The course introduces you to the people, technology, procedures, and controls that are necessary to conduct internal and external e-business, with an emphasis on the internal controls over such systems. System design, computer applications and computer fraud are also covered.
This subject builds on the knowledge and skills acquired in subjects Financial Accounting IIA and Financial Accounting IIB. The aim of this subject is to prepare students as future professionals in business and organizational settings, with an understanding of accounting, financial reporting and the accounting profession in a broad context. This subject offers a critical evaluation of advanced aspects of financial accounting and reporting with particular reference to developments in accounting theory, professional standards, and accounting practice.
This subject provides an advanced treatment of management accounting theory and its relationship to decision theory, including model building and use, cost prediction, pricing decisions, and the behavioural dimensions of management accounting.
Studying Tax Law will assist those students that will go on to seek with professional accounting organizations after completing their undergraduate degree. The overall goal of this subject is to assist students in developing a practical and theoretical understanding of the law of income tax and fringe benefits tax in Australia. In particular, the subject will focus on the assessability of income, deductibility of expenses and the treatment of fringe benefits and capital gains.
This subject examines the contemporary risk and assurance approach to external financial report auditing including the audit planning processes, assessment of audit risk, collection and evaluation of audit evidence and the audit reporting process. The subject also develops an understanding of the legal environment in which the auditor works and focuses on the requirements of a financial statement audit under the Corporations Law.
This subject enables students to apply econometric modelling techniques to analyse contemporary finance and economics issues. Students will learn the fundamentals of econometric modelling and numerous modelling techniques and methods, utilise specialised econometric software to apply to real world finance and economic data, and apply various hypothesis tests of models' usefulness and adequacy. The subject covers simple and multiple linear regressions, hypothesis testing, and assumptions underpinning the classical linear regression model. It then provides an in-depth analysis of model diagnostics, time-series modelling and forecasting, dealing with stationary and non-stationary data, and modelling financial market volatility.
The objective of this subject is to provide an introduction to the fundamental quantitative techniques and underlying concepts and theories in investment, financing and working capital management decisions facing corporations. For students to successfully complete this subject, students are required to be able to compute, interpret and apply a range of quantitative measures in order to assist in making optimal financial decisions as well as understand the fundamental concepts and theories in finance. The main topics covered in this subject include financial mathematics, valuation of financial and productive assets, risk and return, cost of capital, working capital management, capital structure and dividend policy.
This subject deals with security analysis and portfolio management. The subject is both descriptive, dealing with a range of securities and the market they operate in, and theoretical, considering theories of the market and the equilibrium prices of securities. Topics covered include portfolio theory and the capital asset pricing model, portfolio management, company, industry and market analysis, investment strategies and the evaluation of portfolio performance.
This subject examines the history and development of financial institutions and financial markets in Australia and elsewhere. Topics covered include: the role of the financial system; functions of financial markets; money markets and capital markets; the banking and payments system; financial systems regulation; the operations of the stock exchange; corporate and government debt markets; the Euromarket; and, derivative markets.
This subject examines advanced aspects of the financial management of corporate resources with an emphasis on issues in financial planning and strategy. Topics include firm governance and the role of shareholders and stakeholders, the management of corporate debt and equity, mergers and acquisitions, financial distress and restructuring, and financial architecture and strategies. Special attention is given to the increasing complexity of the business environment and departure from the assumptions of an ideal capital markets.
This subject blends portfolio theory with the practice of advanced security analysis and portfolio management. Topics include evaluation of equity securities, bonds, and derivative securities and the role they play within a portfolio. Specifically, the subject covers efficient market theory, arbitrage pricing theory, macro-analysis and micro- valuation of stock market, portfolio management strategies, derivative security analysis, organization and management of investment companies and portfolio performance evaluation.
This subject develops knowledge and skills in the principles and techniques of financial information analysis. Students are introduced to the language, concepts and assumptions used by accountants to prepare financial statements and then use a business analysis framework to: 1) critically evaluate financial statements as data sources for business decisions, including investment opportunities, and 2) for the extraction of decision useful information from other publicly available accounting information sources. Analytical principles and techniques are then applied to key aspects of business performance to evaluate investment opportunities in a particular business entity.
This subject analysis financial markets in the international sphere. It explores the concepts and relationships linking international financial markets within the region and the operation of firms in those markets. It covers such issues as financial decisions in a global market, international banking, the pricing of foreign exchange, foreign exchange and interest rate risk management.
In the current dynamic business world marketing research is a critical function that has become an increasingly important piece of a business enterprise. This course aims to teach the value of the information generated from marketing research and its use in making critical business decisions. This course introduces the subject of marketing research, and discusses some key concepts, processes and techniques, and their applications. Students will gain an appreciation for some of the breadth and depth of market research and its significance for a business. Marketing research allows companies to understand the characteristics, needs, and behaviors of current and prospective customers. It helps managers to discover opportunities, generate new ideas, design new products that create value for customers, develop packaging and advertising strategies to communicate this value, and create distribution, pricing, and promotion plans to deliver this value at the point of purchase. And it predicts how customers will respond, reducing the risk associated with business decisions.
Consumer behavior is an exciting, dynamic and growing field of marketing. Managers, who want to satisfy customers and in turn develop and maintain successful organizations, need an in-depth understanding of their consumers. Consumer behavior is also of interest to many groups of people other than business people e.g. city councils, charities and educational institutions, who all need to understand their customers. This module is an introduction to understanding how consumers behave and why they behave in the ways that they do. It includes not only the conscious decision making of consumers, but also those factors of which the consumer is normally not conscious of, which cause them to buy and consume particular goods and services and not to buy and consume others.
Marketing communications whether between organizations and their stakeholders, or between stakeholders, uses a variety of different communications techniques and tools. Increasingly these are based in the digital environment. This subject examines the digital and non-digital tools and techniques that are used in marketing communications both by marketers and other stakeholders, as well as considering the opportunities and challenges associated with managing marketing communications in the digital age.
This subject covers the practice of marketing of services. Significantly, this incorporates both conceptual and practical issues not always evident in the existing marketing literature covering the marketing of products. As well, the global growth of the service sector has focused attention on the marketing function for organizations serving this sector. This subject is designed to equip practitioners to function effectively in the expanding world of services marketing.
This subject examines the fundamentals of digital marketing in order to provide a solid foundation on digital marketing strategy, implementation and execution. This grounding provides a detailed understanding of all digital channels and platforms to key applications in marketing such as research, adding value in the areas of product, distribution, pricing and promotion. A key focus is the link between delivering positive user experiences and developing customer relationships over time.
Companies are spending an increasingly significant amount of their budget on marketing initiatives. Marketing managers are responsible to explain and demonstrate the value of such expenditure. This subject aims to provide marketers and marketing managers an understanding of tools and approaches that can be used to measure the effectiveness of marketing functions, as well as the knowledge of assessing the communicating marketing effectiveness to the executives and other functions within the company
This subject aims to develop students' appreciation of the role that marketing communications play in the company's or organisation's marketing or public relations efforts as well as how to develop marketing communications programs that can effectively position brands. The subject has a managerial perspective and by the end of the subject students will be able to both manage and critically evaluate marketing communications campaigns, with particular emphasis on achieving campaign objectives. Marketing communications come in many forms. Examples include, but are far from limited to, mass media advertising, promotions, celebrity endorsements and after-sales support
The principal aim of the subject is to analyze the global marketing environment and develop appropriate international marketing strategies. The content will include: socio- economic, legal, political, financial and cultural factors affecting international marketing operations; analyzing the profiles of selected regional markets and strategic options for entry and expansion in those markets; international marketing research methods and data analysis techniques; international marketing mix decisions; and contemporary issues in multinational marketing.
Being able to create new markets, attack competitors and defend your market position are daily aspects of modern marketing. In this subject, all of your prior marketing subjects are pulled together to complete your training as a marketing professional. A key component of this subject is the fine tuning of your analytical skills and diagnostic ability for the proposal, implementation and control of alternative marketing strategies and plans.
This subject introduces, discusses and analyses issues unique to the marketing of tourism. The focus of this subject is the application and extension of marketing principles and theories in the development of strategic marketing approaches for tourism products. Tourism products include physical products (attractions, facilities, transportation and infrastructure) as well as services (including packages, programs and people).
The subject examines aspects of the social and behavioural sciences that are relevant to understanding human behaviour in work organisations. The focus of the subject ranges from the behaviour and activities of individuals and groups in organisational settings, to understanding complex organisations as a whole.
This subject examines the environment and process of recruitment and selection. Recruitment strategies are described and assessed from the perspective of the organization and the individual. In particular, various personnel selection techniques are examined in relation to reliability, validity, fairness and applicability. Also, a range of practical skills in designing personnel techniques is developed.
This subject is concerned with the concepts, techniques and activities involved in managing the flow of people through work organizations. Emphasis is placed on understanding the techniques of contemporary HRM that can be applied in organizations to facilitate the acquisition and development of staff, to influence positively their job performance, and to manage the processes of staff turnover and retention.
This subject introduces students to the domain of employee relations management. Emphasis will be placed on the theories and contexts, similarities and differences between human resource management and employee relations management, the parties involved and the processes and outcomes of managing employee relations in unionised and non-unionised environments. Topics will include theoretical perspectives of the employment relationship, the role of management, the role of the State, statutory regulation, bargaining structures, employee participation, and industrial conflict.
This subject deals with the management of change in organisations. Topics include: sources of change, resistance to change, coping with change, organisational values, creation of organisational visions and missions, leading organisational change, models of organisational change, creation and change of organisational cultures. Emphasis is placed on the application of theory to case study examples.
The subject deals with the strategic management process and planning functions in the business enterprise. Emphasis will be placed on the process by which environmental opportunities and threats to the business enterprise are recognized and evaluated, and on strategies required to meet the challenges. Topics include business mission; customer and competitor analysis; industry analysis; environment analysis; strategy and organization; alternative business strategies. Topics include business mission; customer and competitor analysis; industry analysis; environment analysis; strategy and organization; alternative business strategies.
This course aims to give students a critical introduction to the broad subject of Occupational Health and Safety Management (OHSM) and to examine in detail some of the specific theoretical and practical issues related to the topic. Under the broad rubric of OHSM, there are a number of competing perspectives, views and voices. This subject will not privilege one model over another. Rather, it will present some of these competing views in a manner that will require individual students to exercise their critical faculties and to develop their own, theoretically informed approach to the practical management of occupational health and safety.
This subject provides students with an understanding of key concepts and practical approaches to the development of people in organizations. Topics include: theories and models of learning, job analysis, identification of training needs, training delivery forms and their selection, skills development and training, multiskilling and flexibility, management development, succession planning, national and international frameworks of training, competence-based approaches, organizational learning and the learning organization, organizational development, and evaluation of training and development.
Smaller enterprises are becoming increasingly important to the economic well-being of many nations. This subject gives students an opportunity to develop an awareness of the role of the small enterprise in the economy and society, and the key factors involved in their management. The subject is oriented at the study of smaller enterprise and training the student to start and manage a small firm itself.
This subject examines the key theoretical frames that are used to analyse complex organisations. Students are provided with an understanding of theories and concepts that explain how organisational members are affected by organisational structures and environments, human resource flows, politics, and micro-cultures. Emphasis is placed on frame complementarity and learning how to apply the frames to real organisations.
This core subject in the management major examines different approaches to leadership including ethical leadership, and addresses current issues relating to leadership such as sustainability and human rights through leaders' influences on shareholders, employees, communities and society. Students will engage in experiential learning activities, case studies and analysis, scenario based problem-solving activities, highly interactive lectures and extensive classroom discussions. By engaging in these activities, students are expected to develop responsible leadership skills in order to apply them effectively in their personal and professional lives.
The purpose of this subject is to provide the student with a broad understanding of the key issues in modern operations management in both manufacturing and service organisations, and to allow the student to develop some basic skills in the methodologies of operations management. It is an introductory subject designed for undergraduate students with no previous study in operations management. The subject content and assessment components reflect quantitative procedures associated with operations management and also qualitatively explore the relevant strategic, managerial and ethical issues associated with operations management.
The purpose of this subject is to provide the student with an introduction to the principles and tools associated with the management philosophy and techniques called 'Quality Management'. It is an introductory subject designed for undergraduate students with no previous study in this field. The subject engages both qualitative and quantitative approaches to help students to identify, analyse and understand the impacts of quality management systems in any organisation.
This subject is designed to provide an introduction to international trade theory and international trade policy. It will examine the theory, policies, practices and institutions of relevance to a country's trade with other nations. The following broad questions will be addressed: Why do nations trade with each other? What are the gains and losses from free trade to the nations involved? What determines the pattern of international trade and production? What are the effects of various commercial policies on the nations involved and on the welfare of various groups within those nations? How does the foreign exchange market work and in what ways does it facilitate or impede international trade? What are the possible effects of exchange-rate policies on a country's production, employment and price level? How is a country's trade performance linked to its external debt and economic growth? How can trade effect the local and global environment?
This subject studies the neo-classical, structuralist and culturalists views on industrialisation in Asia using country specific examples. It examines and applies trade and industry policy, economic integration, investment flows and the international monetary system. It further explores the East Asian Model and its application by other countries in the region. The causes of extraordinary growth and meltdown in Asian countries are analysed. The recent challenges in the region and the strategies to overcome the main challenges are emphasized.
This subject introduces students to the use of financial tools in an international context. The subject covers the basic techniques of finance and these are then related to international financial markets, institutions and practice. Students learn to evaluate the relationship between risk and expected return from international investments and develop an understanding of short and long-term international debt and equity capital markets.
This subject explores the influence of culture on management from an international business perspective. It discusses major theories of culture and their practical application to management issues such as communication, negotiation, decision-making, human resource management, expatriation, ethics, and diversity. The subject fosters an understanding of how to manage successfully across cultural boundaries in an international business context.
This subject focuses on the management of people in multinational firms. Main topics include: differences between domestic and international human resource management (HRM) and firm-level adjustments as firms go international; managing and supporting staff on international assignments (recruitment and selection, training and development, compensation and re-entry and career issues); global HRM issues, including industrial relations, performance management, and future issues; the HRM and industrial environment in a selection of countries.
This subject deals with the international business environment and the key issues involved in operating in international and global markets. The international and global business environment, entry modes, global strategies, functional strategies and the management and control of international/global operations are covered. On completion of this subject, students will have an understanding of international business and be able to apply key concepts in analysing and developing international business strategies.
Integrative Business Capstone enables students to apply the principles of ethical, socially responsible, and sustainable commerce in a web based designed simulated business environment. The subject is based on a series of lectures and an action based learning project. In the action learning project students will form multidisciplinary teams and run a simulated business (which may include private, public and not for profit organizations) twenty-four hours a day for a period of several weeks. Students will be required to make multidisciplinary interactive decisions based on sound ethical, socially responsible and sustainable practice.
Professional Experience in Business enables students to apply the knowledge learned at university via work integrated learning and/or a real-world focused innovation project in an industry context and become work ready. To attain a place within the program, students competitively apply in the prior semester, and are selected for a domestic or international internship or to complete a proposed innovation project in their discipline areas. The application and recruitment process is part of the learning. The core purpose of the program is to offer experiential learning opportunities combined with rigorous reflection on value based responsible leadership and organizational practices and career alignment.
This subject will introduce students to quantitative methods that are commonly used by large businesses to help them effectively run their various functional operations and plan for future developments. Topics covered include probability concepts, game theory, regression analysis, linear programming, forecasting, and network models.
This course is a Stanford-informed approach to learning innovation and entrepreneurship that can be applied to any high-growth enterprise or other organization in the UAE. The class is composed of three modules: Module 1: Design Thinking, Module 2: Entrepreneurship, Module 3: Growth and Leadership. Each session could include a mix of lecture, discussion, an interactive activity in class, and open Q&A if an appropriate expert or guest speaker is available.
The societies and places in which we live are very complex, and the interactions of individuals, as well as social institutions, have a direct impact on the life path we take. This course provides an engaging and accessible introduction to urban sociology and the study of cities, with particular focus on the experience of the UAE and Dubai. We'll examine a number of substantive urban topics, including but not limited to the growth of cities and urban spaces in the UAE, sustainable development and practices, and the 'built' environment.
This course will introduce Public Health as an interdisciplinary science concerned with topics central to the population of U.A.E and on a wider scale of GCC region with regard to their physical, mental, and social well- being. The course focuses on current pertinent public health problems, assessing causation and examining intervention and management strategies at personal, social, and organizational levels.
This course offers an overview of the UAE's rapidly emerging significance and its increased roles in global networks of international relations and diplomacy. Within that overview, the course examines the internal dynamics of the UAE, in particular, the priorities that emerge from a specific workforce dependency, a construction and tourism industry that looks 'East' as much as it does 'West'. Thus the new 'Look East' policy complements the country's historical partnership with the Western states. With the expansion of its global ties and relations, the UAE also becomes more sensitive to transnational issues, such as immigration, fluctuations in international markets or terrorism.
This subject aims to provide an understanding of relations and interactions between society and environment, including impact of societies on the Earth and its processes. Topics covered include the agricultural, industrial and urban revolutions; governance of environments; Indigenous land management; climate change; sustainability; and environmental impacts in the context of the Anthropocene.
Language is key to everything we do. From verbal communication and the way we talk, to non-verbal communication and the emojis we use in our text messages, to the visuals we use to construct compelling visual stories, language is how we communicate. Living, studying and working the UAE, having a basic understanding of Arabic language can give you a huge competitive advantage. This introductory subject provides some of the basics of Arabic language, and you'll leave this subject able to communicate on a basic, conversational level.
This course aims to provide students with critical thinking perspectives about the relationship between history, religion and culture, in this case, the formation of Islamic culture(s). A sociological introduction to the study of Islamic culture will introduce students to the emergence of Islam in its 7th century historical context, its relationship to the other monotheistic traditions of the region, its growth into the dominant cultural paradigm of the Near East by the 9th century, alongside its impact and contribution to key fields of medieval science and knowledge. A historical approach will help students acquire familiarity with key Islamic texts, institutions, concepts of authority, traditions of jurisprudence and spirituality, artistic expressions, as well as milestones in Islamic history. The course wraps up with a discussion of issues central to contemporary debates relating to Islamic culture, such as identity, gender, multiculturalism, pluralism, secularism and religiosity.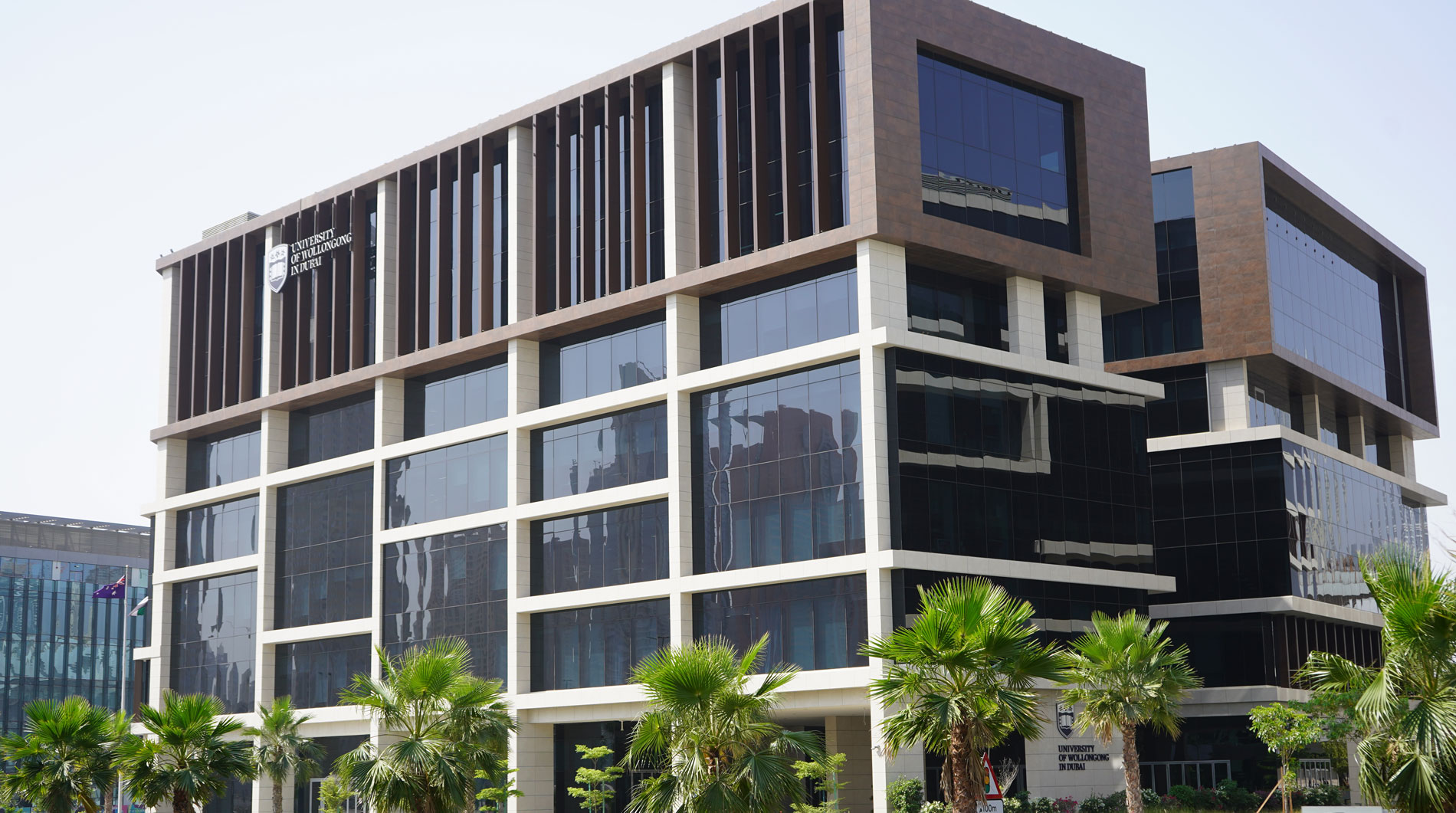 Open Day
Remember to attend our next Open Day on Saturday, 4 November 2023.
Join our experts to learn more about our degrees.