Master of Information Technology Management
Master of Information Technology Management
Duration
18 - 24 months
10 subjects
Classes commence
September (Autumn)
January (Winter)
April (Spring)
Fees*
AED 9,415.35 / USD 2,565 per subject
*VAT 5% inclusive
Our Master of Information Technology Management will help you to strategically integrate the latest advances in digital technology with fundamental business concepts and functions. This will enable you to make the best business-technology decisions and ensure you stay at the forefront of this constantly evolving industry. 
You will learn about information technology governance, security, ethics, data mining, system integration and much more, which will help you prepare for your future career path. 
With the rising demand across all business sectors for IT experts who can add value to organisational processes through the application of information and technological innovation, choose a Master of Information Technology Management degree and become a part of an increasingly dynamic information technology industry.
The employment of computer and information systems managers is projected to grow 10 percent from 2019 to 2029 which is much faster than the average for all occupations. The demand will continue to grow as organisations expand their business to digital platforms.
With our Master of Information Technology Management, you will be able to pursue a career as a Systems Analyst, Network Engineer, Security Specialist, Data Centre Manager, Internet Architect, Telecommunications Manager, Web Developer and more. 
Students applying for a master's degree must have completed a bachelor's degree (or equivalent) at an accredited institution of higher education and have achieved the minimum grades outlined below:
Country
Direct Admission
Probationary Entry*
GPA 2.5-2.99 or equivalent
Conditional Entry**
GPA 2.0-2.49 or equivalent
Australia
65%
57%
50%
Brazil
7/10
6/10
5/10
China
75%
63%
50%
Colombia
3.5/5
3.25/5
3/5
Egypt
65% (Good)
57%
50% (Pass)
India
50%
45%
40%
10 Point System: 7.0/10.0
10 Point System: 6.0/10.0
10 Point System: 5.0/10.0
4 Point System: 3.0/4.0
4 Point System: 2.5/4.0
4 Point System: 2.0/4.0
Iran
14
13
12
Japan
70/100 or 4/5
65/100 or 3.5/5
60/100 or 3/5
Jordan
70%
60%
50%
Kenya
50%
45%
40%
Lebanon
11
10.5
10
Mexico
8/10
7/10
6/10
Nepal
50%
45%
40%
Nigeria
50%
45%
40%
Pakistan
50%
45%
40%
Russia
Average of 4
Average of 3.5
Average of 3
South Korea
80/100
75/100
70/100
UAE
3
2.5
2
UK
2nd Class Honours with lower division (or min 50%)
45%
Pass (or min 40%)
USA
3
2.5
2
* Applicants with a Bachelor's degree in the relevant field of study, or its equivalent, with an overall GPA between 2.5 and 2.99 (on a 4.0 scale) may be conditionally admitted to a master's program, only if they meet the necessary English language requirement. Such students must take a maximum of 18cp of subjects studied for the master's degree during the period of conditional admission and must achieve an overall WAM of 55 in their first 3 subjects at the University. Students who fail to achieve this standard may have their enrolment discontinued.
** Applicants with a bachelor's degree in the relevant field of study, or its equivalent, with an overall GPA between 2.0 and 2.49 (on a 4.0 scale) may be conditionally admitted to a master's degree, only if they meet the necessary English language requirement and they will be required to complete a maximum of 18cp remedial non-credit bearing subjects prior to enrolment in their chosen master's degree. Students must achieve a minimum WAM of 55 in these subjects in order to progress to the master's degree or may have their enrolment discontinued.
Note:
[1] Unless otherwise stated, the entry requirements above are based on Section I institutions. Further details on alternate entry requirements can be obtained by contacting the Admissions department.
[2] Applicants for the MITM program are required to have a recognised bachelor's degree in an IT related field.
At UOWD, all classes are taught in English and in order to enrol in a master's degree you will need to submit one of the following certificate of English language proficiency:
English Language Test
Entry Score
IELTS
Academic
Overall score of 6.0 with 6.0 in Reading and Writing and 5.0 in Listening and Speaking
TOEFL
Internet based
79 with not less than 20 in Writing, 18 in Reading, 17 in Listening, 16 in Speaking
TOEFL
Computer based
213 with a 4.0 TWE/Essay Writing
TOEFL*
International paper based
550 with a 4.0 TWE/Essay Writing
EmSAT
Achieve English
1400
Note: Students who have achieved an overall Academic IELTS score of 6, but with a minimum of 5 in reading and writing for their relevant program, may opt to take Academic Writing as an additional subject during their first semester at an additional fee of AED 1,050/USD 286. A 50% pass rate is required to clear the post enrolment condition. Alternatively, the student may opt to retake the IELTS test.
* Students admitted under this criterion must complete the test at AMIDEAST.
If you are seeking credit for prior learning, you will need to submit an official academic transcripts showing all courses studied and the grades obtained, syllabus details (including information on course content) for the courses you have successfully completed and an explanation of the grading system. Your eligibility for Credit for Prior Learning will be decided in consultation with UOWD's Faculty Offices prior to the beginning of the program.
To make an application for your chosen program, complete the online application form and submit it along with all your supporting documentation (see below) prior to the application deadline.
Late applications may be accepted subject to the availability of places but applicants are encouraged to apply as early as possible.
The following records are required to process your application. Please ensure that all these documents accompany your UOWD application for admission form submittal:
The original transcripts of your bachelor's degree results

A Certificate of Completion
(If the above documents are not in English, a certified English translation is required)
Proof of your english language proficiency
(Note: Results from IELTS & TOEFL tests must be sent to the University directly from the IELTS or TOEFL testing centres quoting the UOWD institution code IELTS: AE109 / TOEFL: 7907)
Your current resume or CV

A copy of your UAE ID card (if applying from within the UAE)

A copy of your passport (and Residence Visa, if resident in the UAE).
Additionally, if you are seeking advance standing in your chosen program:
Certified copies of official academic transcripts showing all courses studied and grades obtained, syllabus details (including information on course content) of the courses you successfully completed and an explanation of the grading system.
Applications are required to obtain attestation / equivalency of their bachelor's degree from the UAE Ministry of Education. The attestation / equivalency process is dependent upon whether you completed your bachelor's degree within the UAE or outside the UAE.
If the bachelor's degree was completed outside UAE, you must have your bachelor's degree and transcripts/mark sheets certified by:
The issuing University and/or recognised authority for tertiary education in the host country in which you completed your education

The Ministry of Foreign Affairs in the host country

The UAE Embassy in that host country OR the Embassy of the host country in UAE must attest the authenticity of the documents and attestations.
Additionally, the UAE Ministry of Education must issue an Equivalency Certificate. Applicants must have a valid UAE residency visa when applying for an Equivalency Certificate. In special cases where complying with conditions (2) and (3) are not feasible, the certificates may be verified against originals by Embassies in the UAE and the UAE Ministry of Foreign Affairs.
If you are unable to secure the Equivalency Certificate(s) as outlined above will be asked to sign a "Consent to Provide Documents" form agreeing to secure the equivalency. You will be permitted to commence your studies at UOWD, but will be given a maximum of one semester to obtain the equivalency certificate(s). UOWD reserves the right to take appropriate action against any applicant who cannot secure the appropriate documentation in this time, which may result in the termination of the student's enrolment at UOWD.
For more information or assistance on attesting documents from outside UAE, click here.
Program Structure
The Master of Information Technology Management comprises of a total of 9 subjects that includes 6 core subjects, 2 elective subjects and a final project.
Students from a three year bachelor's degree or a four year program without a research component will be required to take additional two subjects decided in consultation with the faculty.
The subject is essentially about the application of technology for competitive advantage. Throughout the subject, the spotlight will be trained on techniques and frameworks for "thinking strategically about a company's technological orientation'. A wide spectrum of business and technology issues will be covered that address the problems and issues surrounding the analysis and development of an IT strategic plan.
Enterprise governance of IT resources and non-IT resources (including proper use of IT by organizational members) plays a critical role in achieving business goals and enabling efficiency gains or competitive advantage. This subject explores IT governance theory and practice, with particular attention to the Control Objectives for Information and Related Technologies (COBIT 5) framework, to understand the critical importance of achieving alignment of IT and business strategies and creating business value from IT-enabled business investments. Students will be exposed to various IT governance arrangements and in-depth case studies of COBIT 5 implementation for enterprise governance of IT and IT assurance. Moreover, students will uncover complex organizational issues which influence processes and outcomes of developing, monitoring and managing effective IT governance initiatives and related change projects in today's dynamically changing business environment.
This subject aims to provide students with a deep understanding of the security, risk management, and professional practice aspects, including ethical and social issues, of enterprises and organisations in the digital world. In today's world, organisations must be prepared to defend against threats in digital space. Decision-makers must be familiar with the principles and best practices of information security to better protect their organisations. This subject covers key issues in information security management, including security options, ethical and social issues, best practices, the regulatory environment and Government policy, risk management and control.
This subject mainly concerns the advanced knowledge of information technology (IT) project management to facilitate optimum utilisation of resources. It also focuses on the project scope change management in the context of project management. The subject will focus on managing IT projects in the organisational context in alignment with organizational strategy, structure, resources and culture. Topics and issues covered include project selection, project portfolio management, project leadership and project manager, scope management, scope change management, project team, risk management, cost estimation and budgeting, project scheduling, agile project management, resource management, project evaluation and project closeout.
Introduction to Data Mining, Knowledge Discovery, and Big Data with coverage of Data Structures, role of Data Quality and per-processing, Association Rules, Artificial Neural Networks, Support Vector methods, Tree Based Methods, Clustering and Classification Methods, Regression and Statistical Methods, Overfitting and Inferential issues, Evaluation, Use of Data Mining packages with applications for benchmark and real world situations.
Topics will be selected from: The creative and innovative process, aesthetics in design, life cycle design and planning. Design for economy, maintenance, disassembly, recycling, repair and rehabilitation. Designing with materials. Durability of materials, components, systems and structures. Intellectual property, patents and technology transfer. The international marketplace. Constraints on design: standards, specifications and codes of practice. Feasibility studies and costing Teamwork in design. Case studies.
On successful completion of the subject students will be able to conduct critical thinking, analysis, evaluate literature, develop a research proposal, discuss ethical consideration to conduct research, explain the role of professional code of conduct.
Choose any two Electives from the approved list below:
The principle purpose of this subject is to teach students how to translate enterprise information system strategy into infrastructure, with a focus on system architecture and integration. This subject includes an analysis of enterprise architecture design approaches and frameworks. The subject will also equips students with the knowledge and skills to develop system integration solutions from various perspectives including social, corporate and technical perspectives. The student will analyse requirements for systems integration, evaluate different options by identifying sources of data, mapping information, and select and apply appropriate technologies.
This subject explores enterprise architecture concepts, case studies and framework. This will equip students with the knowledge and skills to translate enterprise information systems strategy into infrastructure that supports the flow and processing of information in an organisation. Under an enterprise architecture, students will focus on integrating individual disparate information system into a seamless enterprise information system. The students will learn to develop system integration solutions by addressing issues from social, corporate, and technical perspectives.
This subject aims to provide the student with an understanding of issues related to the combination of management, workers and information technology. Students will gain an appreciation of the complexity of the issues involved in decision making when people and technology are concerned. Students will also develop an understanding across commerce and industry of the parallels that exist in the development, implementation and application of information and communication technology. Effect on organisational information flows of growth in size and complexity: the management and technological response; Information technology as a catalyst in codifying work procedures and creating new organisational structures; Hierarchical versus horizontal approaches to information management; Management theory and IT; Industrial use of IT and parallels with office sector usage. Implications of broadband networks for traffic integration and subsequent application in commerce and industry.
This subject focuses on strategies that promote knowledge creation and use within organisations. In total the subject enables students to gain familiarity of both quantitative and qualitative approaches to knowledge management and to develop competence in an area that is of interest to them. Student will be exposed to Business Intelligences (BI) as a contemporary strand of knowledge management practice. In addition they will be exposed to common BI methods and tools developing competence in one or more techniques. The subject also familiarises students with the literature in knowledge management to assist in critical assessment of methods and tools.
The subject investigates the documentation and management of strategic networks. Topics to be covered include: 1. Network Requirements: a strategic network management perspective of informational, dimensional, functional, specification, configuration, integration, and service level requirements. 2. Managing the Network: influences on the network, management architectures and standards, performance management, fault management, disaster management, managing changes in a network, cost minimisation management 3. Corporate and Regulatory Requirements: management teams, operations and support, standards and protocols.
This subject deals with the issues facing digital marketers to establish the distinctly different environment in which consumers operate on digital platforms. This grounding is then used as a basis to build an understanding of the digital environment to key applications in marketing such as research, adding value in the areas of product, distribution, pricing and promotion. A key focus is the link between delivering positive user experiences and developing customer relationships over time using digital marketing platforms.
The subject examines how professionals strategically manage their market offerings to create , deliver and capture value to customers and other stakeholders, and how marketing with a social conscience is crucial to long-term business performance, customer satisfaction and other customer and societal outcomes. Effective marketing management results from systematic critical thinking and the reasoned application of underlying principles in a dynamic marketplace. This subject aims to develop students knowledge and skills in the application of concepts, tools and frameworks for marketing decision-making in a dynamic competitive environment. The subject covers significant areas within marketing, such as marketing planning, research, buyer behaviour, customer and competitive analysis, market segmentation, targeting and positioning, product planning, pricing, distribution and communication, and responsible marketing, with a focus on managing those elements within an integrated marketing program.
The subject examines core economic concepts relevant to business and managerial analysis and decision making. These concepts are used both to provide an economic basis for consumer and business decision making, as well as to equip students with the skills to identify and analyse aspects of the contemporary economic environment relevant to the operations of business. It commences with a microeconomic examination of the behaviour of individual economic units and understanding of the operation of markets. We then explore macroeconomics and its application to the functioning of the economy overall. Here, we explore the interrelations amongst participants and markets in a modern open macroeconomy and emphasise relevant topics such as the labour market and unemployment, inflation and interest rates, trade and exchange rates, and government policy intervention.
This subject is a study of the design, analysis, decision-making and operations of activities for the production and delivery of goods and services. Topics include: strategic issues, qualitative and quantitative forecasting, facility location, capacity and layout, production planning, scheduling, management of quality, supply chain management and e-business, just-in-time and lean manufacturing, and project management. Whilst some calculations will be part of this subject, the emphasis will be more on the managerial interpretation of the methods and results.
Procurement is increasingly being recognised as a fundamental enabler of business strategy and a preferred method for achieving sustainable cost reduction. Controlling approximately 70-80% of all company expenditure, Procurement functions are in a critical position to influence commercial and financial success. This subject looks at the expanded responsibility of procurement and its integration with long-term strategic corporate planning. Topics include the procurement of goods and services, strategic sourcing, supplier relationship management, inventory management, total cost of ownership, negotiation planning, outsourcing and globalisation, supplier selection and evaluation, risk mitigation, and e-procurement. Emerging procurement issues such as supplier innovation, sustainable procurement and ethical supply chains are examined.
The subject addresses quality management from a systems perspective. Students will discover the philosophy of modern quality management systems deployed and embraced by companies and their wider supply chain. Additionally, students get to explore tools and techniques such as root cause analysis, process mapping and statistical process control to drive quality management into businesses. The course is structured around the ISO9000 Quality Management framework in order to assist student to apply quality management principles in their future careers.
Program Outcomes
There is a rising demand across all business sectors for IT experts who can automate organisational processes utilising the latest innovations in technology. Students and graduates of the Master of Information Technology Management can pursue careers such as:
Network Manager
Security Specialist
Data Centre Manager
Internet Architect
Accreditation and Recognition
All degrees at the University of Wollongong in Dubai are accredited by the Commission for Academic Accreditation (CAA) of the UAE Ministry of Education and are licensed by the Knowledge and Human Development Authority (KHDA). In addition, the degree is quality assured by UOW, which is registered with the Tertiary Education Quality and Standards Agency (TEQSA), the national regulator of the higher education sector in Australia.
Students will be issued a UOW Australia degree upon graduation.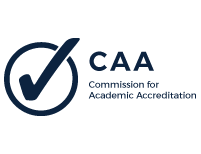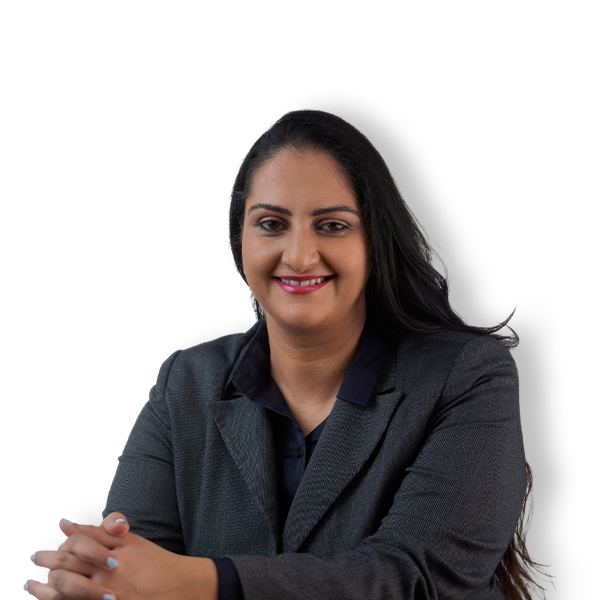 Dr May El Barachi
Head of School
School of Computer Science
Dr El Barachi is an Associate Professor at the Faculty of Engineering & Information Sciences and is a next generation networking expert currently teaching the subjects of Information & Communication Security, Distributed Systems & Cloud Computing, as well as Programming in the Bachelor of Computer Science and the Bachelor of Information Technology programs.
Read More
Faculty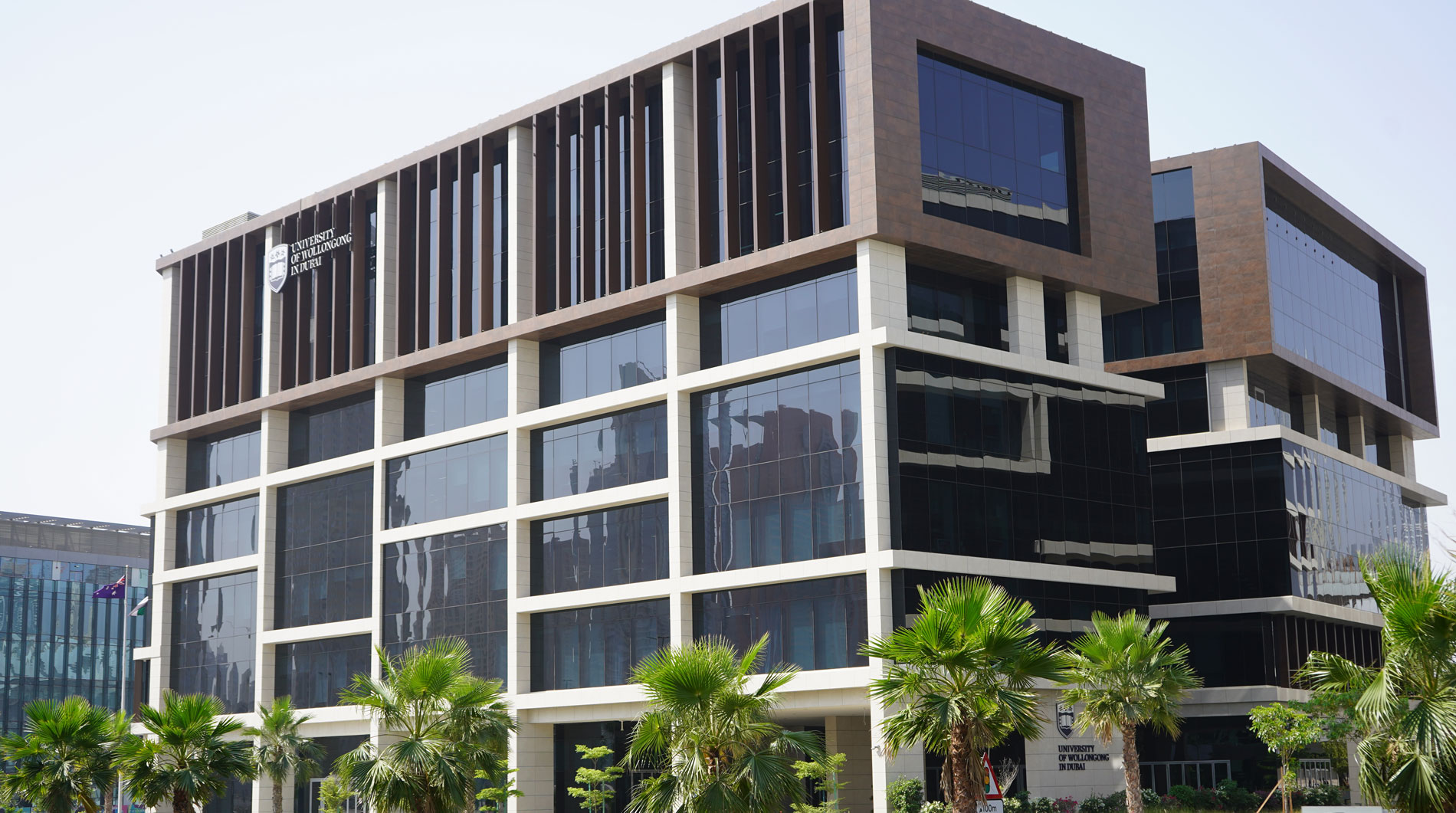 Open Day
Remember to attend our next Open Day on Saturday, 4 November 2023.
Join our experts to learn more about our degrees.