Master of International Relations
Master of International Relations
Duration
18 - 24 months
10 subjects
Classes commence
September (Autumn)
January (Winter)
April (Spring)
Fees*
AED 9,415.35 / USD 2,565 per subject
*VAT 5% inclusive
UOWD's Master of International Relations (MIR) degree in Dubai, students gain not only an in-depth understanding of international issues seen from a Middle East perspective, but also strengthen their abilities to analyze, now and in the future, complex issues in international politics. They are introduced to different sub-fields such as International Security (especially in its non-traditional aspects), Global Environmental Politics, Peace, Gender studies, Conflict Resolution or Geopolitics.
The MIR is an experience based on academic training but, first and foremost, it gives the students many ways to explore the job market in the UAE. To ensure that MIR graduates reach a new step in their careers, they are initiated into the skills that organizations in field want from them (negotiations, networking, project management, writing for the social media, etc.).
If you want to take a lead in tackling some of the major business, social and political issues that are impacting the international agenda, then the Master of International Relations degree is for you.
---
Special annual scholarship available for Master of International Relations (MIR) in cooperation with International Humanitarian City (IHC).
For more information, click here.
---
Students applying for a master's degree must have completed a bachelor's degree (or equivalent) at an accredited institution of higher education and have achieved the minimum grades outlined below:
Country
Direct Admission
Probationary Entry*
GPA 2.5-2.99 or equivalent
Conditional Entry**
GPA 2.0-2.49 or equivalent
Australia
65%
57%
50%
Brazil
7/10
6/10
5/10
China
75%
63%
50%
Colombia
3.5/5
3.25/5
3/5
Egypt
65% (Good)
57%
50% (Pass)
India
50%
45%
40%
10 Point System: 7.0/10.0
10 Point System: 6.0/10.0
10 Point System: 5.0/10.0
4 Point System: 3.0/4.0
4 Point System: 2.5/4.0
4 Point System: 2.0/4.0
Iran
14
13
12
Japan
70/100 or 4/5
65/100 or 3.5/5
60/100 or 3/5
Jordan
70%
60%
50%
Kenya
50%
45%
40%
Lebanon
11
10.5
10
Mexico
8/10
7/10
6/10
Nepal
50%
45%
40%
Nigeria
50%
45%
40%
Pakistan
50%
45%
40%
Russia
Average of 4
Average of 3.5
Average of 3
South Korea
80/100
75/100
70/100
UAE
3
2.5
2
UK
2nd Class Honours with lower division (or min 50%)
45%
Pass (or min 40%)
USA
3
2.5
2
* Applicants with a bachelor's degree in the relevant field of study, or its equivalent, with an overall GPA between 2.5 and 2.99 (on a 4.0 scale) may be conditionally admitted to a master's program, only if they meet the necessary English language requirement. Such students must take a maximum of 18cp of subjects studied for the master's degree during the period of conditional admission and must achieve an overall WAM of 55 in their first 3 subjects at the University. Students who fail to achieve this standard may have their enrolment discontinued.
** Applicants with a bachelor's degree in the relevant field of study, or its equivalent, with an overall GPA between 2.0 and 2.49 (on a 4.0 scale) may be conditionally admitted to a master's degree, only if they meet the necessary English language requirement and they will be required to complete a maximum of 18cp remedial non-credit bearing subjects prior to enrolment in their chosen master's degree. Students must achieve a minimum WAM of 55 in these subjects in order to progress to the Master's degree or may have their enrolment discontinued.
Note:
[1] Unless otherwise stated, the entry requirements above are based on Section I institutions. Further details on alternate entry requirements can be obtained by contacting the Admissions department.
At UOWD, all classes are taught in English and in order to enrol in a master's degree you will need to submit one of the following certificate of English language proficiency:
English Language Test
Entry Score
IELTS
Academic
Overall score of 6.0 with 6.0 in Reading and Writing and 5.0 in Listening and Speaking
TOEFL
Internet based
79 with not less than 20 in Writing, 18 in Reading, 17 in Listening, 16 in Speaking
TOEFL
Computer based
213 with a 4.0 TWE/Essay Writing
TOEFL*
International paper based
550 with a 4.0 TWE/Essay Writing
EmSAT
Achieve English
1400
Note: Students who have achieved an overall Academic IELTS score of 6, but with a minimum of 5 in reading and writing for their relevant program, may opt to take Academic Writing as an additional subject during their first semester at an additional fee of AED 1,050/USD 286. A 50% pass rate is required to clear the post enrolment condition. Alternatively, the student may opt to retake the IELTS test.
* Students admitted under this criterion must complete the test at AMIDEAST.
If you are seeking credit for prior learning, you will need to submit an official academic transcripts showing all courses studied and the grades obtained, syllabus details (including information on course content) for the courses you have successfully completed and an explanation of the grading system. Your eligibility for Credit for Prior Learning will be decided in consultation with UOWD's Faculty Offices prior to the beginning of the program.
To make an application for your chosen program, complete the online application form and submit it along with all your supporting documentation (see below) prior to the application deadline.
Late applications may be accepted subject to the availability of places but applicants are encouraged to apply as early as possible.
The following records are required to process your application. Please ensure that all these documents accompany your UOWD application for admission form submittal:
The original transcripts of your bachelor's degree results

A Certificate of Completion
(If the above documents are not in English, a certified English translation is required)
Proof of your english language proficiency
(Note: Results from IELTS & TOEFL tests must be sent to the University directly from the IELTS or TOEFL testing centres quoting the UOWD institution code IELTS: AE109 / TOEFL: 7907)
Your current resume or CV

A copy of your UAE ID card (if applying from within the UAE)

A copy of your passport (and Residence Visa, if resident in the UAE).
Additionally, if you are seeking advance standing in your chosen program:
Certified copies of official academic transcripts showing all courses studied and grades obtained, syllabus details (including information on course content) of the courses you successfully completed and an explanation of the grading system.
Applications are required to obtain attestation / equivalency of their bachelor's degree from the UAE Ministry of Education. The attestation / equivalency process is dependent upon whether you completed your bachelor's degree within the UAE or outside the UAE.
If the bachelor's degree was completed outside UAE, you must have your bachelor's degree and transcripts/mark sheets certified by:
The issuing University and/or recognised authority for tertiary education in the host country in which you completed your education

The Ministry of Foreign Affairs in the host country

The UAE Embassy in that host country OR the Embassy of the host country in UAE must attest the authenticity of the documents and attestations.
Additionally, the UAE Ministry of Education must issue an Equivalency Certificate. Applicants must have a valid UAE residency visa when applying for an Equivalency Certificate. In special cases where complying with conditions (2) and (3) are not feasible, the certificates may be verified against originals by Embassies in the UAE and the UAE Ministry of Foreign Affairs.
If you are unable to secure the Equivalency Certificate(s) as outlined above will be asked to sign a "Consent to Provide Documents" form agreeing to secure the equivalency. You will be permitted to commence your studies at UOWD, but will be given a maximum of one semester to obtain the equivalency certificate(s). UOWD reserves the right to take appropriate action against any applicant who cannot secure the appropriate documentation in this time, which may result in the termination of the student's enrolment at UOWD.
For more information or assistance on attesting documents from outside UAE, click here.
Program Structure
The majority of the students complete the program within six trimesters. The MIR sequencing follows the intakes. Students may start at any trimester. Autumn (September) is the main intake, with Winter (January) and Spring (as the secondary intakes for the MIR).
The three components of the program: 
This subject is designed to provide you with an introduction to how research is conducted in international relations as well as in political science and the social sciences more widely. We will examine how research projects are designed, how data can be gathered and generated, a number of the specific research methods used and, finally, some of the broader ontological, epistemological, and methodological issues researchers in these fields wrestle with. By the end of the subject, the goal is to not only make you an 'intelligent consumer' of research using a range of different methods, but to also give you the basics to begin designing your own research projects using both qualitative and quantitative approaches.
The subject examines how key issues of international security shape the 21st century. It will: introduce students to the way security has been studied in international relations focusing on a range of security studies approaches; examine the causes and consequences of major recent conflicts; and look at issues surrounding the achievement of peace after conflict. Comparative examples are drawn from a wide range of case studies, including from Africa, Europe and the Asia Pacific to illuminate the key topic areas. Cross- cutting topics include the influence of great powers, state-building, the rise of the human security paradigm, the role of women in conflict and post-conflict situations and the respective roles of the UN and other influential international institutions.
This subject explores the basic concepts of international law, such as states, sovereignty and treaties, as well as examining how diplomats and representatives of international organisations work within a global rules-based system. The subject provides students with the theoretical tools to understand the evolution of international law as a system, how international instruments are developed, and how such a system can be affected by an absence of a capacity for enforcement. Case studies of diplomacy are used to illustrate how the system of international law is a dynamic area of state and non-state action.
This subject aims to provide students with the key conceptual language to understand and critically analyse debates in global development such as global inequality. It covers the rise of industrial society, the expansion of European states and the way this structured global development, the emergence of the Global South, competing theories of development, and the main actors in development. The subject also surveys the role of the UN in development, as well as the UN's Sustainable Development Goals in its effort to balancing environment and the need for development.
This subject is an introduction to theories of international politics with an emphasis of the Middle East. It surveys the major theories of international relations and some of the newer approaches before examining contemporary relations between states, peoples, and non-state actors. Realism, liberalism, Marxism, and social constructivism are viewed in terms of contemporary global politics.
International Environmental Politics is an invitation to examine environmental issues, such as climate change, sustainable development, the geopolitics of raw materials or the international trade of waste, from a global perspective. These issues, per se transnational, cannot be approached exclusively from the perspective of the states. They involve states and non-state state actors.
Contact School of Humanities Social Sciences and Health for subject description
Issues in International Relations offers opportunities for students to engage with leading internationally- based researchers on a particular issue, field, or problem and content will vary on an annual basis.
Current Dilemmas in International Relations offers opportunities for students to engage with leading internationally-based researchers on a particular issue, field, or problem and content will vary on an annual basis.
This course examines terrorism as a contemporary phenomenon representing a major threat on the international security agenda. The course will first analyse terrorism as a concept before giving some historical perspective on the emergence and evolution of terrorism.
This course invites students to explore gendered analysis and feminist approaches to international relations so as to become more aware of the gendered dimensions of any international issue.
This class is a geopolitical analysis of the Gulf region, spanning the area from North Africa to the Indian Ocean and encompassing the Northern neighbouring states of the Gulf and with the UAE at its centre. Although the class's transdisciplinary approach borrows from various disciplines (Political Geography, History, Anthropology, International Relations and International Law, etc.), it will use the methodology of Geopolitics to examine the ways in which tensions crystalise at different levels of analyses (local, regional and transnational). In line with the conventions of European Geopolitics, emphasis will be placed on the geographical framework, demographics and actors' mental constructs (how local populations perceive the tensions of the area in which they live).
The research project is a major piece of work undertaken over the period of one trimester with an academic supervisor, culminating in an 8,000 word research report. The work is expected to include an in-depth analysis of a significant issue, period or actor in international relations.
Writing a thesis is the most traditional way of demonstrating intellectual depth and professional competence at the end of a master's degree program. The thesis needs a clear theoretical framework and the methodological approach may be qualitative, quantitative, or mixed. The topic and scope of the thesis must be agreed with the student's advisor and the subject convenor before the student embarks on the thesis.
Program Outcomes
The MIR can open many doors into the job market. Given its disciplinary orientation, some subfields have been prioritized: 
International cooperation (humanitarian aid, development, etc.) 
The non-profit sector is expanding in the UAE. Dubai will become, if not the, then one of the main global centers for international cooperation in the coming years. It is the reason for the emphasis on international cooperation in the MIR.
IR analysis 
The UAE, and Dubai in particular, are the perfect setting for young professionals who want to understand the nexus of international affairs. One of the stated objectives of the UAE is to train "solution finders" from all over the world. This spirit reflects on the students interested in the MIR. A degree in IR, delivered in Dubai by an Australian accredited university and by the UAE ministry multiplies opportunities. After graduation students can work in think-tanks or for consulting firms specializing in particular fields.
Public diplomacy
The link between International Relations and public diplomacy seems fairly straightforward. The MIR is a good springboard for Emirati and international students who want to become diplomats. 
Accreditation and Recognition
All degrees at the University of Wollongong in Dubai are accredited by the Commission for Academic Accreditation (CAA) of the UAE Ministry of Education and are licensed by the Knowledge and Human Development Authority (KHDA). In addition, the degree is quality assured by UOW, which is registered with the Tertiary Education Quality and Standards Agency (TEQSA), the national regulator of the higher education sector in Australia.
Students will be issued a UOW Australia degree upon graduation.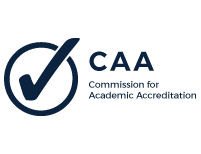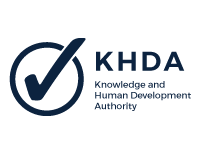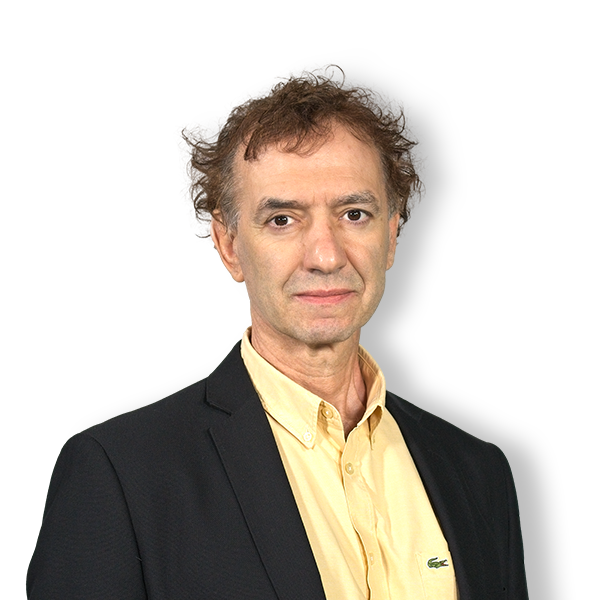 Dr William Guéraiche
Associate Professor
(Program Leader - International Relations)
Dr William Guéraiche is an Associate Professor at the University of Wollongong in Dubai (UOWD) and currently teaches International Security at postgraduate level. He has a keen interest in International Relations, Geopolitics, Conflicts and Politics.
Read More
Faculty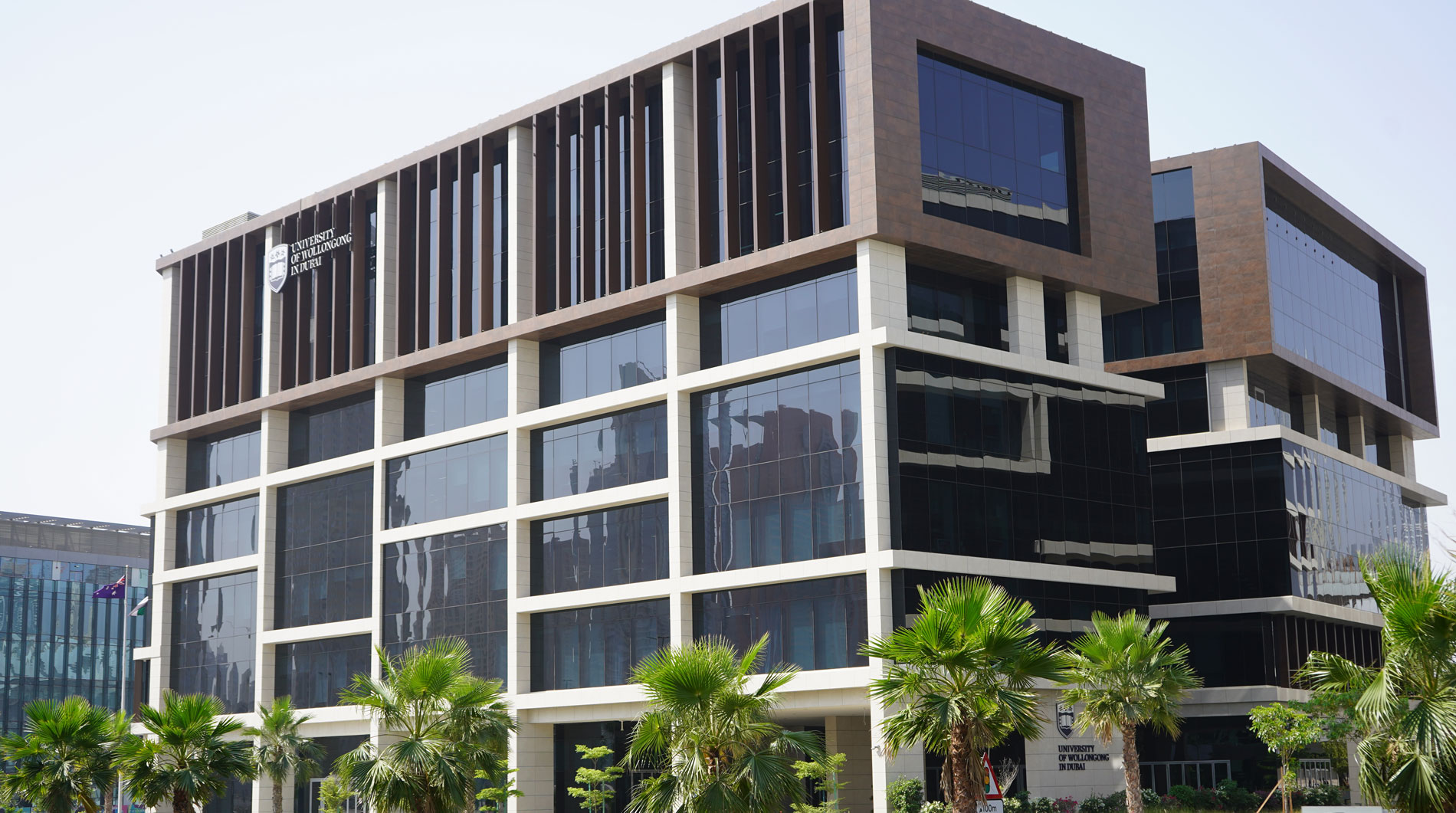 Open Day
Remember to attend our next Open Day on Saturday, 4 November 2023.
Join our experts to learn more about our degrees.