Young leaders step into the shoes of the region's top business leaders
Tuesday, 12 March, 2019
CEOx1Day program unveils top rising talent in the UAE Five students from the University of Wollongong in Dubai (UOWD) were recently chosen to walk in the footsteps of experienced industry leaders in the region. Sophie Robertson, Events & Marketing Project Manager, Odgers Berndtson, Middle East, said that the CEO for a Day is an exclusive Odgers Berndtson initiative, aimed at uncovering the rising top talent in the UAE who will be the leaders of the future". "It provides them with the opportunity to spend the day with top Chief Executives from some of the world's best known brands and organisations in order to gain a better understanding of the factors involved in driving a business and how these leaders create value in their organisations". After a rigorous assessment process designed to gauge their leadership potential, Alexandra Makarenko, Amina Mahmood, Annabel Alexander, Kulsoom Khalid and Mustafa Ahmed, whom were all final year undergraduate students from UOWD successfully secured their spots as finalists to shadow Martin Stewart, Paul Griffiths, Olivier Chavy, Khalid Anib and Ahmed Galal Ismail, the CEOs from OSN, Dubai Airport, Movenpick, Abu Dhabi Hotels and Majid Al Futtaim respectively. Celebrating its second year running the project in the UAE, the cohort of CEOx1Day finalists, representing various universities in the region, attended an exclusive event at Burj Khalifa with guest speakers, including Paul Griffiths, CEO of Dubai Airports, sharing their thoughts on the project, the benefits of the program and why other CEO's should take part in such an initiative. "This was one of my most memorable experiences whilst studying and I would highly recommend current students to apply for this program in the future", commented Alexandra Makarenko, a recent Bachelor of Business Administration graduate. "I was in the fortunate position to spend the day with Martin Stewart, CEO of OSN who provided me with a holistic overview of what is involved running the day-to-day operations of a leading entertainment network. This is a real-life experience you can't get from a classroom environment and most certainly the most memorable highlight of my time at UOWD." she added Amina Mahmood, a BCom Marketing student said that spending the day with Paul Griffiths, CEO of Dubai Airports was a once-in-a-lifetime experience. "Witnessing the ins and outs of one of the world's largest passenger and cargo hubs and seeing the number of individuals who are working behind the scenes to ensure consumers and travellers alike enjoy a smooth and seamless experience were mind-blowing. Everyone worked together as part of a bigger team to make things happen", she commented. CEO for a Day is a global program and was launched in 2017 in the UAE. It is currently running in several countries around the world including Belgium, the Netherlands, Brazil, Canada, Singapore and Spain. Odgers Berndtson works alongside each participating organisation to coordinate a day that is both a meaningful and memorable experience for the CEO and the student.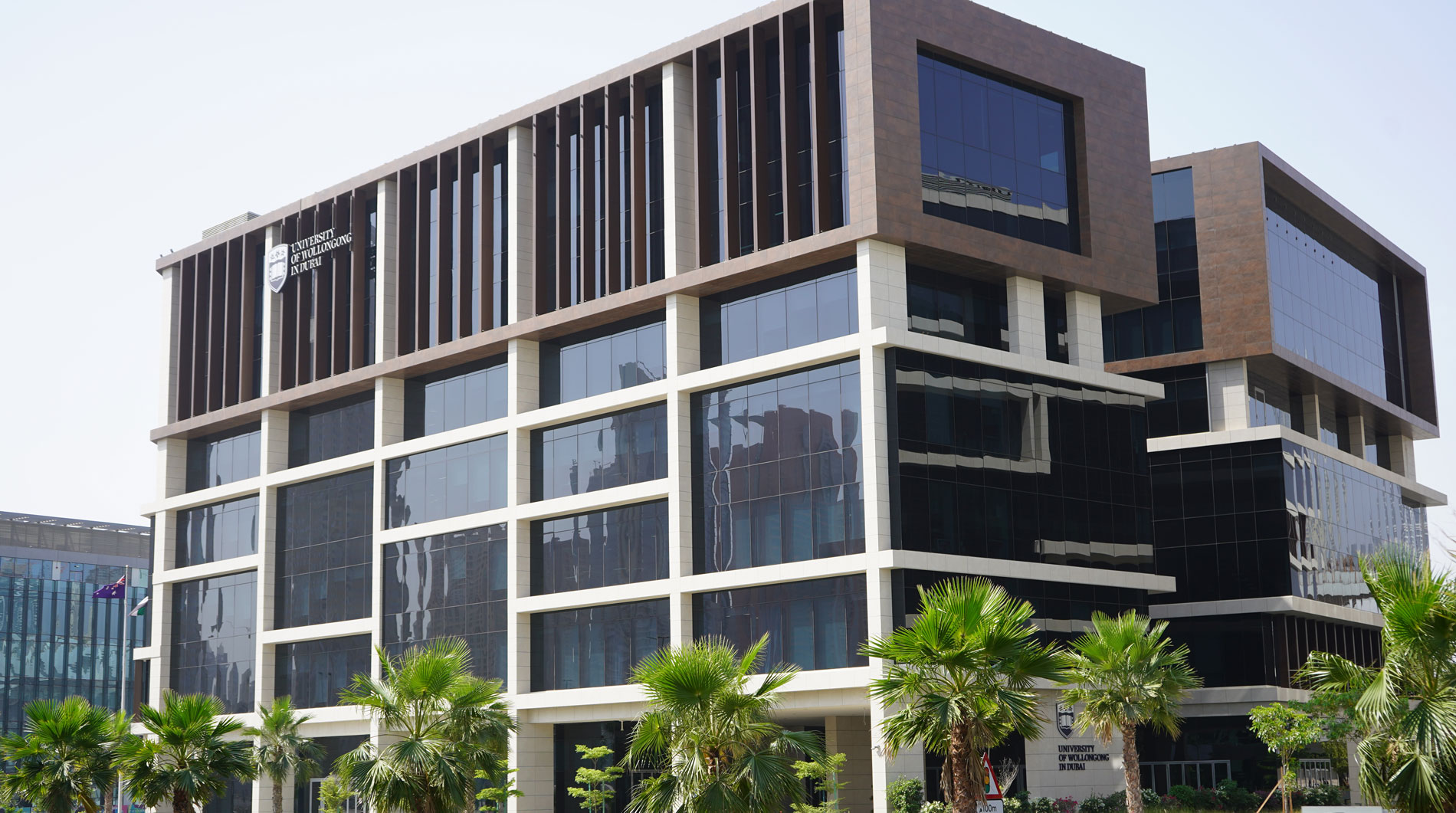 Open Day
Remember to attend our next Open Day on Saturday, 17 June 2023.
Join our experts to learn more about our degrees, and how you can enrol at UOWD in our
Autumn intake which starts on 18 September 2023.