Student Services
Our dedicated Student Services team is here to support you throughout your studies and beyond. We are commitment to promoting student wellbeing through a range of services, from initial orientation to your life as a UOWD graduate. 
As well as promoting student sports and recreational activities, we are here to help you manage the practicalities of university life, including residential and transportation services, visa processing, primary healthcare, and financial welfare support. We can also offer personal counselling for students in need of one-to-one guidance.
Throughout your studies, you will have access to our Career Connect office, a service that is also extended to UOWD graduates. Here you can receive personalised career advice and guidance, and access information on an internship and employment opportunities.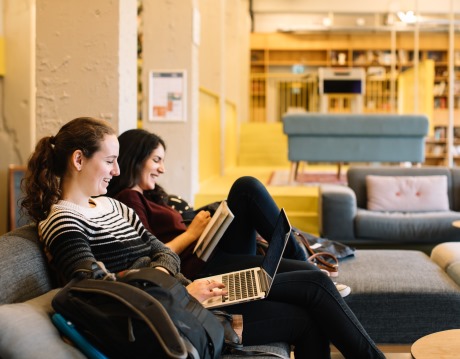 We aim to:
Provide student-related support services that will enable students to become effective and self-reliant individuals.
Provide opportunities for students to practice ethical behaviour that is important in the global workplace and society as a whole.
Provide students with opportunities and experiences that promote self-discipline, self-assurance and mastering of personal and professional development.
Instil integrity, determination, judgement, motivation, ability and education in students in preparation for their future endeavours.
Explore our student services or contact the Student Services team for more information [email protected]