Dr Alastair W Watson
Assistant Professor
Business and Management
04 278 1982
[email protected]
Dr Alastair Watson is an Assistant Professor at the University of Wollongong in Dubai and currently teaches Business Communications, Introduction to Management and Strategic Management at bachelor's and master's level, and Talent Management for MBA students. He has a keen interest in Management, Marketing and Organisational Behaviour.

Dr Watson combines a variety of different techniques in lectures, tutorials, and assessments to motivate and engage different types of student. To help students visualise theory in practice, and to understand the implications in different contexts, he often uses reflective practices in the classroom and in assessments for both summative and formative purposes. He encourages students to think about the application of what was discussed in classes, and demonstrate their own views and understanding of real-life situations.

Dr Watson obtained his PhD in Business Management from Heriot-Watt University, Edinburgh: "Drivers of Flow and Commitment among Service Workers: An Empirical Exploration of Goffman's Institutions in the UK Branded Restaurant Industry".
PhD, Heriot-Watt University, Edinburgh

PGDip International Hospitality Management, Scottish Hotel School, University of Strathclyde, Glasgow

BA Business Information Management, Napier University, Edinburgh
Publications include but not limited to:
Moosa, N., Ramiah, V., Pham, H. & Watson, A. (2020) The origin of the US-China trade war. Applied Economics, 52 (35).AbuSalim, T., Mustafa, N., Onyia, O., & Watson, A. (2019). Gender in Service Quality Expectations in Hospitals: The Role of Cognitive and Affective Components. International Journal of Quality and Service Sciences. 1 (4).
Mustafa, N., Abu Salim, T., & Watson, A. (2018). The impact of waiting time on hospital service perception and satisfaction: moderating role of Gender. International Journal of Business and Management Science, 8(2).
Watson, A., Taheri, B., Glasgow, S., & O'Gorman, K. (2018). Branded restaurants employees' personal motivation, flow and commitment: The role of age, gender and length of service. International Journal of Contemporary Hospitality Management, 30(8).
Watson, A. (2018). Why do restaurant staff go with the Flow? Journal of Business and Management Science, 8(2).
He has a keen research interest in Management, Marketing and Organisational Behaviour. He has a focus towards business recovery and resilience, in addition to higher education (business/multi-disciplinary) practices and management
Research Grants
Service recovery in education sector
Research Grant: AED 19,000
Reflections of online education delivery
Research Grant: AED 10,000
Prior to joining UOWD, Dr Watson was an Assistant Professor in Management at Heriot-Watt University Dubai Campus, and Teaching Assistant during the completion of his PhD at their Edinburgh Campus. He also spent a number of years as an active operating manager within branded restaurants as well as hotels in the UK. Whilst completing his doctorate, he moved into training, quality and regional recruitment with a large branded restaurant operator in the UK.
Introduction to Management
Business Communications
Principles of Responsible Business
Strategic Management
Responsible Talent Management Strategies (MBA)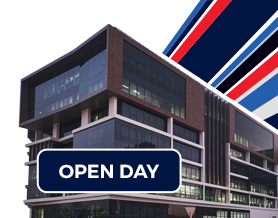 Open Day
Do you know that our next Open Day is on Friday 24th September, 2021?
Join our experts to learn more about our degrees, and how you can enrol in our autumn intake which starts on 26th September.