Dr Manikas is an Associate Professor at the University of Wollongong in Dubai (UOWD) and currently teaches Operations Management, Project Management, Procurement and Inventory Management, and Logistics Systems on postgraduate level. He has a special interest in Sustainable Supply Chains, Agrifood Logistics and Supply Chain Management. He obtained his PhD from the Department of Agricultural Economics, School of Agriculture, Aristotle University of Thessaloniki specialising in "Traceability and Logistics Management for the Fresh Produce Sector".

Dr Manikas believes in combining the theoretical background in SCM/OM disciplines with practical examples from real case scenarios and also encourages critical thinking, interaction and active participation of students via presentations and other class activities. He is also an advocate of Blended Learning and Flipped Classroom modes.
He has more than 10 years of working experience in the academic sector and prior to joining UOWD, Dr Manikas was a Principal Lecturer in Supply Chain Management and Logistics and Program Director for the Undergraduate Business Studies at the Department of Systems Management and Strategy, University of Greenwich, UK. As Program Director, Dr Manikas was responsible for managing nine undergraduate programs and international collaborations with approximately 1,000 students enrolled.
Dr Manikas has more than six years experience as an external contractor / consultant for Regional and National Authorities in Greece. His work was mostly focused on the design and development of regional and national operational programs, analysis of regional needs and respective development policies, identification of funding areas and financing resources, definition of strategic goals for regional development and formulation of respective performance monitoring systems, and assessment (ex-ante, on-going, and ex-post) of the implementation of EC and national funding mechanisms.
Post Graduate Certificate in Higher Education, University of Greenwich, London (United Kingdom, 2012)

PhD with title: Traceability in Fresh Produce Logistics Management and Development of a Web-Based System for its Support, School of Agriculture, Department of Agricultural Economics, Aristotle University of Thessaloniki, (Greece, 2009)

MSc by Research with title: Evaluation of the operational performance of fresh produce distribution centers in the UK, Institute of Bioscience and Technology, Cranfield University, Cranfield (United Kingdom, 2002)

BSc in Agricultural Science - Food Science and Technology School of Agriculture, Department of Food Science, Aristotle University of Thessaloniki, (Greece, 2000)
Publications include but not limited to:
Manikas I., Malindretos G., Moschuris S. (2019) A community based Agro-food Hub model for sustainable farming. Sustainability 2019, 11( 4), 1017(https://doi.org/10.3390/su11041017)

Manikas I., Malindretos G., Abeliotis K. (2019) Sustainable cities through alternative urban farming: the case of floriculture. Journal of International Food and Agribusiness Marketing (https://doi.org/10.1080/08974438.2019.1599762)

Manikas I., Sundarakani B., Iakimenko V. (2019) Time-based responsive logistics for a maintenance service network: A case study of an automated teller manufacturer. Journal of Quality in Maintenance Engineering (https://doi.org/10.1108/JQME-01-2018-0002)

Manikas I., Sundarakani B., John J. (2018) Analysis of operational efficiency of a meat processing supply chain. Agricultural Economics Review Vol. 18 , No: 1.

Khan M., Hussain M., Papastathopoulos A., Manikas I (2018) Trust, Information Sharing and Uncertainty: An empirical investigation into their impact on sustainability in service supply chains in the United Arab Emirates. Sustainable Development, Vol. 26, Issue 6, pp. 870-878
Dr Manikas has a keen research interest in the areas of Supply Chain Management for the Agrifood sector, Urban Sustainability and Resilience (with a focus on Urban Farming commercialisation, Food and Nutrition Security, and Urban Freight mobility), Sustainable supply chains, Lean and green integration, and Traceability Management for the Agrifood industry.
Grants
Resilient Agrifood Dynamism through evidence-based policies: 2020 (ongoing)
UAE Ministry of Education Collaborative Research Program Grant
Resource efficient symbiotic solutions for urban food production systems: 2018 (ongoing)
UOWD Research Grant Scheme, University of Wollongong in Dubai
Scale up Urban Farming for City Resilience and Sustainability: 2017-2018
UOWD Research Grant Scheme, University of Wollongong in Dubai
Innovation Capacity Building by Strengthening Expertise and Research in the Design, Planning and Operations of Green Agrifood Supply Chains: 2012-2015
FP7 - CAPACITIES Activity: 4.1. Unlocking and developing the Research Potential of research entities in the EU´s Convergence regions and Outermost regions
Dr Manikas is a Fellow of the Higher Education Academy, Fellow of the Chartered Institute of Logistics and Transport UK (CILT) as well as a Member of the Editorial Board of the British Food Journal.
Operations Management
Operations Management-Advanced
Strategic Procurement Management
Project Management
Logistics Information Systems
Business Research Project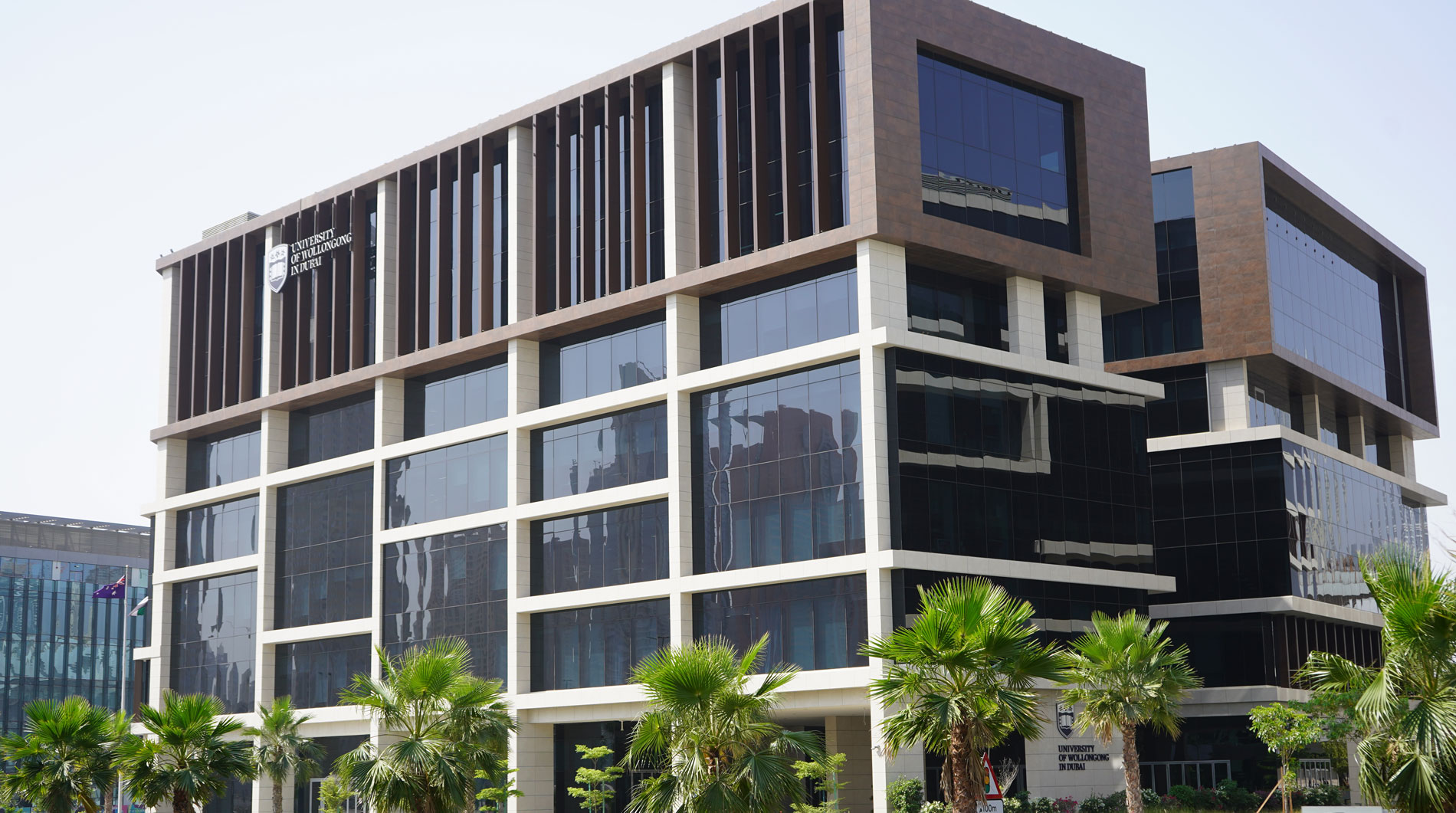 Open Day
Remember to attend our next Open Day on Saturday, 17 June 2023.
Join our experts to learn more about our degrees, and how you can enrol at UOWD in our
Autumn intake which starts on 18 September 2023.