Dr William Guéraiche
Associate Professor- International Relations
School of Humanities, Social Sciences and Health
+971 4 278 1999
[email protected]
Before coming to the UAE in 2004, Dr William Guéraiche taught History (History of Colonisation) for three years at the Sorbonne-Paris I and Geopolitics at the University of Marne la Vallée. At the American University in Dubai and the American University in the Emirates, his teaching extended over many areas in International Relations, such as Global Governance, Nation-branding, Conflicts, Conflict resolution, International politics and Diplomacy in the Middle East and Asia.
At UOWD, his focus is the UAE Foreign Policy and International Cooperation as well as the non-traditional Security topics (Migrations, Demographics, Covid 19 crisis, etc.).
Habilitation in Geopolitics, Sorbonne University-Paris IV.
PhD in History, University of Toulouse;
Master in Sociology and the Anthropology of Politics, University of Paris;
Master in History, University of Toulouse
Last five years
Journal Articles
(Diplomacy of Influence and Culture in the French Ministry of Foreign Affairs) « Diplomatie d'influence et culture au Quai d'Orsay », Les Enjeux de l'Information et de la Communication, n°22/3A, 2021, p.41 à 51.
'Emirati Diplomacy: A Non-Western Perspective', Political Sciences / Politické Vedy. 2019/22(2), pp. 98-114.
'Is cultural diplomacy an exercise in rhetoric? The example of the Louvre Abu Dhabi, a universal museum', Hermes. La Revue. 2018(2), pp. 183-191.
'Industrial Development Strategies in the United Arab Emirates', Entreprises et histoire 2018/1 (n° 90), p. 106-113.
'The UAE-Tunisia diplomatic relations: a subtle balance between economy and security?' International Journal of Diplomacy and Economics, 2018, Vol. 3-4, pp 316-329.
'Transnational Filipinos in the UAE: Actors and Strategies', Arabian Humanities, 2016-7. DOI: 10.4000/cy.3153
Book
The UAE. Geopolitics. Modernity and Tradition, London: I.B. Tauris, 2017, 264 p
Editor
Different Facets of Security in the UAE, Routledge, 2021.
Book chapters
'International Cooperation, the UAE Soft Power?' in Gura Radovan, Rouet Gilles (eds.) Pratiques Du Soft Power, Paris, L'Harmattan, 2019, pp. 87-107.
'The UAE and the Arab Spring. Changing Foreign Policy' in Cenap Çakmak and Ali Onur Özçelik (eds.) Foreign Policy Analysis of the Arab Spring: How the International Community Responded to the Popular Uprisings in the Middle East? Palgrave-McMillan, 2018, pp. 395-416.
'The UAE and Iran: the different layers of a complex security issue', in Iran in the World. President Rouhani's Foreign Policy, Palgrave-McMillan, 2016, pp. 65-92.
Other articles
'The 'day after', an Opportunity or the Prospect of a Failed Opportunity?', (in Arabic), Trends of Events, Summer-Fall 2020, pp.35-36.
'After Daesh. Post Conflict Rehabilitation', (in Arabic), Trends of Events issue 24, issue 18, November-December 2017, pp. 37-39.
'Information warfare in the Arab-Israeli conflict, the invisible battalion?' Revue de l'Université d'Oran 2 Mohamed Ben Ahmed, n° 1, December 2016, pp.147-160.
'Imagefare in the age of asymmetric warfare: anarchy or competing strategies?' (in Arabic) Trends of Events, issue 18, July-October 2016, pp. 43-46.
Online articles
Conference papers
'The UAE International Cooperation in Africa', Asia and Africa in Transition, Copenhagen (Denmark), June 28-30, 2021.
'The UAE, the Good Practice policy', The Government of Experts during the Covid 19 crisis, (Belgium-France-Sweden), November 16, 2020.
'Challenging the Western Hegemony: Changing the Paradigm of Diplomacy in the Gulf States', The End of Western Hegemony?, Jyväskylä (Finland), June 5-7, 2019.
'Traditional Patronages and Proxy Wars in the Middle East', Strategic Dimensions of Peace & Conflicts in South Asia and the Middle East, Islamabad (Pakistan), February 5, 2019.
'Meddling and Influence in the Middle East Peace Processes', Soft Power, Ethics and Interests, Banska Bystrica (Slovakia), November 8-9, 2018.
'Humanitarian interventions after Daesh', 4th ERPBSS Middlesex University (UAE), January 8, 2018.
'The UAE Diplomacy. A non-Western Perspective", Dual Diplomacies, Banska Bystrica (Slovakia), October 24-25, 2017.
'The UAE and the US: Friends or Partners?', Arab-U.S. Relations: In Pursuit of a New Agenda, Cairo (Egypt), January 29-30, 2017.
'When maids become a diplomatic issue between the UAE and the Philippines', 3rd ERPBSS Middlesex University (U.A.E.) November 24-26, 2016.
Dr William Guéraiche research examines the UAE's foreign policy, diplomacy and international cooperation. His book, The UAE. Geopolitics, Tradition and Modernity (2017), is a comprehensive examination of the relations that the UAE maintains with the world. In his next edited volume on traditional and non-traditional issues in the UAE, Different Facet of Security in the United Arab Emirates, Routledge, 2021, he wrote five chapters:
'The UAE, At the Crossroads of Traditional and Non-traditional Security';
'Cyberspace, Threat Agents and Power';
'Demographics and Community Security';
'The securitisation of the Covid 19 crisis in the UAE';
'Security, Peace and Tolerance in a post-modern yet traditional state'.
Master of International Relations (MIR)
Core classes
MIR 903, International Security
This class on International Security examines the national and transnational issues that disrupt, or can disrupt, stability in particular geographic areas. Skills: Public speaking, Writing a brief.
MIR 906, Development Studies
This course introduces students to problems of inequality in wealth (production and share) from a global, comparative perspective.
Skills: Writing on the social media, project management.
Elective classes
MIR 908, International Environmental Politics
International Environmental Politics is an invitation to examine environmental issues, such as climate change, sustainable development, the geopolitics of raw materials, and the international trade of waste, from a global perspective.
Skills: Project management, Networking
MIR 913, Peace, Conflict, Conflict Resolution
This class aims to equip participants with the key concepts and theories in Conflict and Conflict resolution.
Skills: Emotional intelligence, body language, crisis communication.
MIR 914, Current Dilemmas in International Relations: Geopolitics of the Extended Middle East
The Summer class focused on the Geopolitics of the Covid 19 crisis (+ Refugees and Labour Migrations).
Skills: Writing on the social media, writing a brief
MIR 965, Geopolitics of the Gulf region
This class is a geopolitical analysis of the Gulf region, spanning the area from North Africa to the Indian Ocean and encompassing the Northern neighbouring states of the Gulf and with the UAE at its centre.
Skills: Geopolitics methodology (maps, demographics, etc.)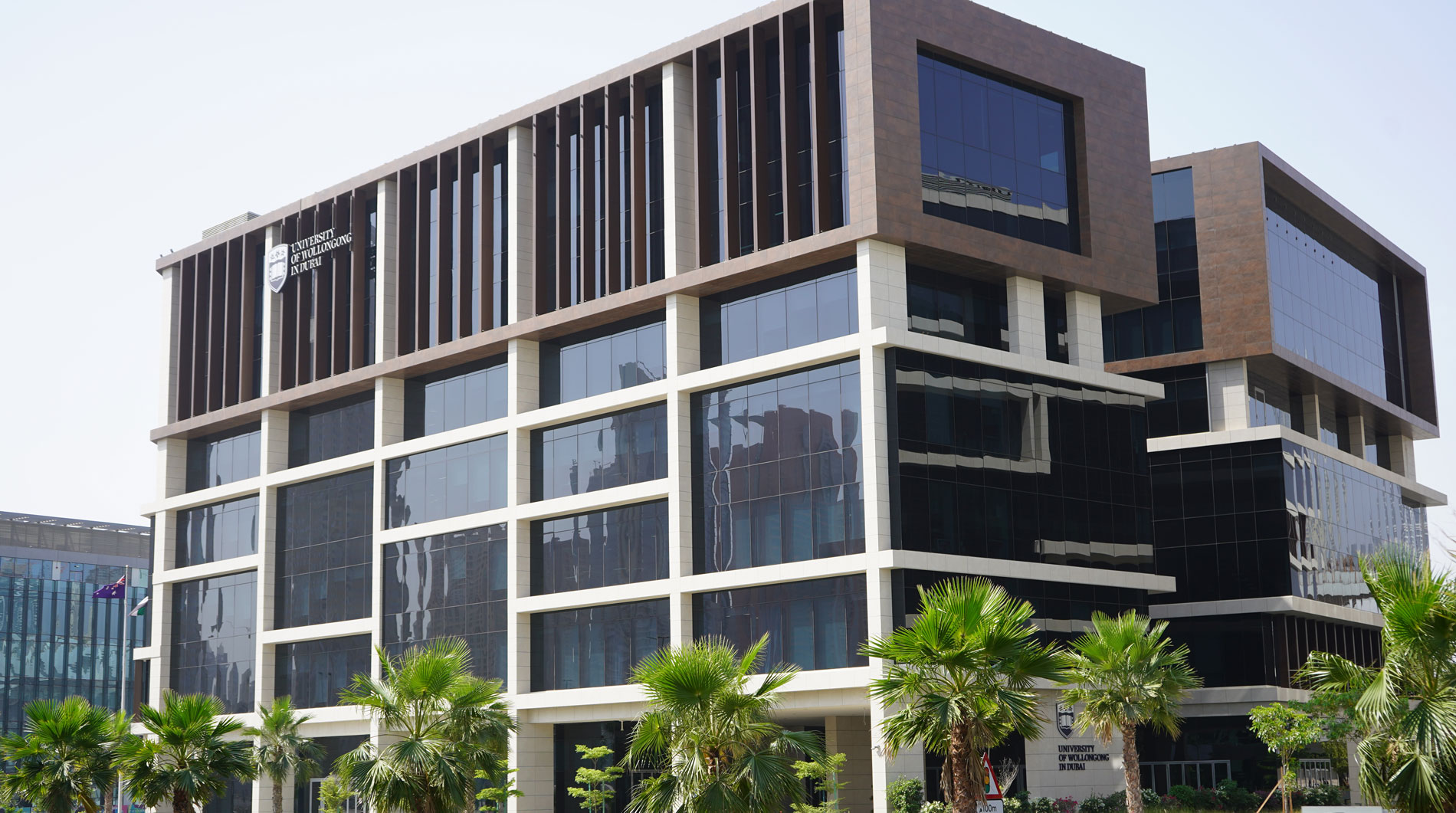 Open Day
Do you know that our next Open Day is on Saturday 23rd July, 2022?
Join our experts to learn more about our degrees, and how you can enrol in our autumn intake which starts on 26th September.