Dr Noor Hasbi Yusoff
Assistant Professor - Media & Communication
School of Humanities, Social Sciences and Health
Dr Noor Hasbi Yusoff is an Assistant Professor for Media & Communication at the University of Wollongong in Dubai (UOWD). He situates himself within the Visual Communication Design specialization and teaches a plethora of courses in the Bachelor of Communication and Media (BCM) courses. He earned a Doctor of Philosophy in Media and Communications from the Royal Melbourne Institute of Technology (RMIT) University. He specializes in user experience design, social semiotics, visual cultures and calligraphy.
Dr Noor is an artist and educator who strongly believes in the symbiotic relationship between cooperative learning methodology and digitalization of traditional pedagogical strategies. He strives to create a safe, relevant and inclusive learning environment where all students feel accepted and are encouraged to think creatively and critically. He believes that the ancient doctrine of 'only the like can know the like' is relevant concept to harness and expand the process of actualizing the possibilities of the intellect, both for himself and his students.
Dr Noor current research interests include the practice-based approach to understand intellectual identity, social semiotics and visual cultures. His recent conferences in Finland and Japan allowed him to further explore hands-on creative practice with critical view of culture-based intellectuality. Recently, his academic and creative practice have been acknowledged by the Dubai Government with the presentation of the UAE Golden Visa status.

Prior to joining UOWD and within a span of 20 years, Dr Noor was an academic at Monash University, RMIT University, Curtin University (Dubai), American University in the Emirates and Singapore's Institute of Technical Education. He also taught in IB Schools both in Australia and the UAE.
Doctor of Philosophy (Media & Communication), RMIT University
Masters of Teaching, Monash University
Graduate Diploma in Multimedia, Monash University
Bachelors of Applied Science (Information Technology), RMIT University
Diploma in Electronics, Computer and Communication Engineering, Singapore Polytechnic
Journal Articles
"Challenges and Tensions in Enacting Culturally Responsive Pedagogy – A Case Study in Teaching IB Visual Arts at an Islamic School in Australia", Journal of Research in International Education (Accepted – In Press)
"New Media and Educational Paradigm – An Indigenous Perspective", International Journal of Educational Research (Under Review)
"Gamification of Media Courses in Higher Education in Australia and the UAE - A Paradigm Shift in Applied Andragogical Strategies", Journal of Research in International Education (Final Edit)
A Social Semiotic Analysis of Singapore Malay Television Drama Distopia, Journal of Television and New Media (In Progress)
Book Chapter
"Technology-based Cooperative Learning in a Pandemic – Action Research" – Handbook of Research on Critical Issues and Global Trends in International Education, IGI Global (Submitted – Under Review)
Conference Papers
"Understanding the Malay Intellectual Identity: An Explorative Study of Malay Muslim Intellectuality and Social Semiotics.", Conference Proceedings, The Kyoto Conference on Arts, Media & Culture (KAMC2021) Japan, Nov 9-12 2021. ISSN: 2433-7544 (Online) ISSN: 2433-7587 (Print)
"Understanding UAE's Intellectual Identity in the Cyber Islamic Environment: An explorative study of Muslim Intellectuality and Social Semiotics.", Conference Proceedings, The International Association for Media and Communication Research (IAMCR) Tampere, July 12-16 2020. Chair in the Identity Politics and Digital Panel.
"The Letter from Prince Mansur", Conference Proceedings, Refashioning Myth: Poetic Transformations and Metamorphoses, An International Conference, School of Culture and Communication, The University of Melbourne October 2-3 2008
Research Grant
UOW Global Research Small Grant Scheme 2022 - Dr Ibrahim Alananzeh from the School of Humanities, Social Sciences and Health (UOW Dubai), Associate Professor J. Joshua Thomas, from the School of Computing and Creative Media (UOW Malaysia KDU), Assistant Professor Hock Chuan Lim from the Faculty of Engineering and Information Sciences (UOW Dubai), Assistant Professor Noor Hasbi Yusoff from the School of Humanities, Social Sciences and Health (UOW Dubai), Professor Ritin Fernandez from the Faculty of Science, Medicine and Health (Wollongong campus), Heidi Green, PhD candidate (Wollongong campus) have been awarded A$5,000 for digitizing the Permission, Limited Information, Specific Suggestions, and Intensive Therapy (PLISSIT) model with multi-disciplinary framework for Cancer Survivors' well-being.
UOW Global Funding Bid Seed Grant 2022 - Associate Professor Dr. Roselina J. Khir (UOW Malaysia KDU) Assistant Professor Dr Noor Hasbi Yusoff (UOW Dubai) Conceptualizing Site-Specific Performances in promoting Malaysian Cultural and Historical Heritage: AUD 3,500
Creative Practice
Rove Metaverse Art Gallery – Permanent Exhibition
World Art Dubai 2022 – Emerging Artist Finalist
Al Futtaim Festival of Arts 2022 Competition and Exhibition – Flight into Innovation, Finalist
Jawi Calligraffiti – The Revival (Visual Arts Series)
#visualepistemology – The journey to know through calligraphy and intellectual identity (Social Media)
International Association for Media and Communication Research, Reviewer and Member
The International Academic Forum (IAFOR), Senior Reviewer and Member
National Communication Association, Member
Interaction Design Foundation, Member
Victoria Institute of Teaching, Registered Teacher
International Baccalaureate Organisation (IBO)
Introduction to Visual Communication Design
Interaction Design Fundamentals
Typography
Media Ethics and Law
Global Media Intervention
Advanced Screen Media Projects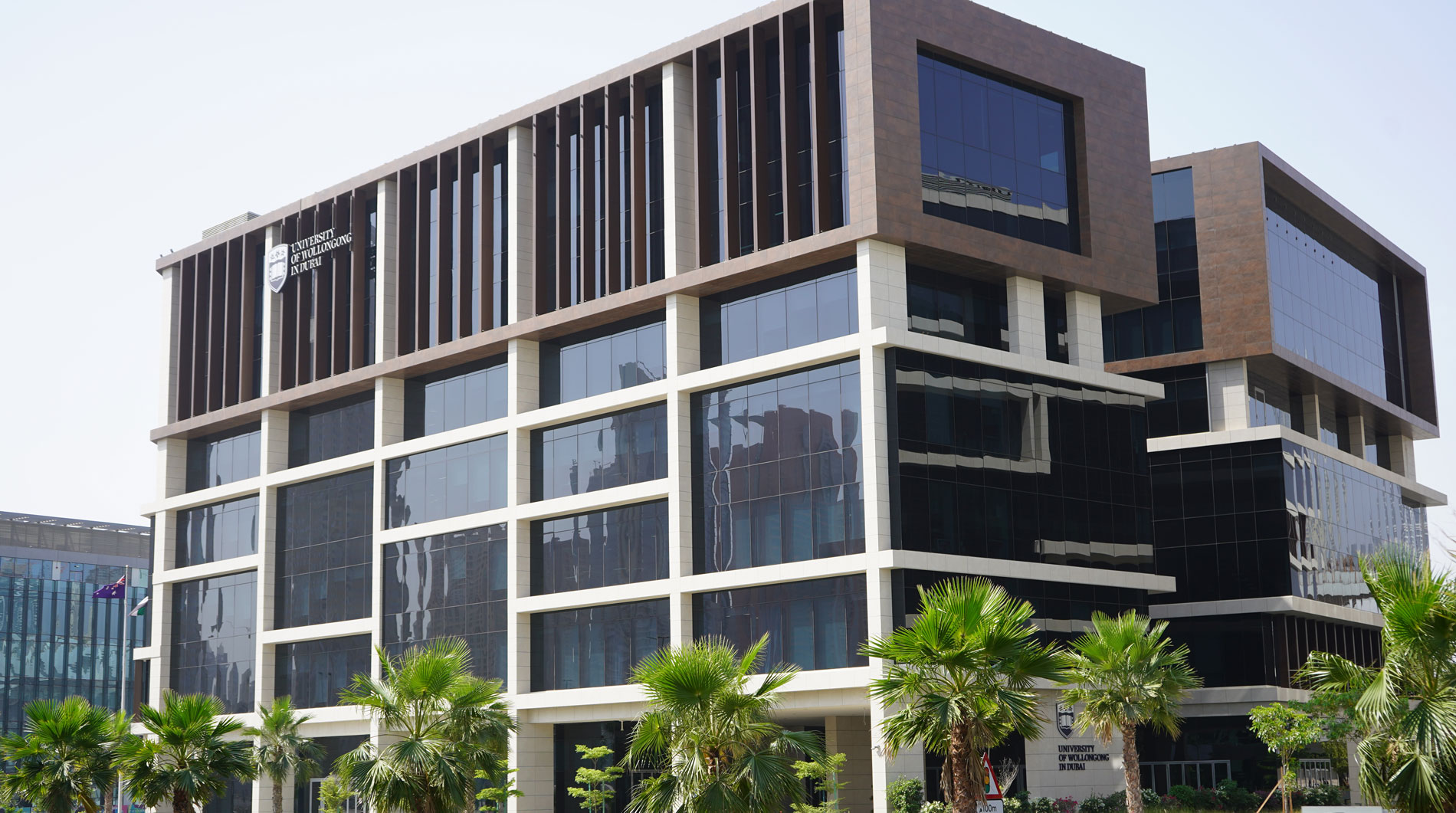 Open Day
Remember to attend our next Open Day on Saturday, 9 December 2023.
Join our experts to learn more about our degrees and how you can enrol in our
Winter intake which starts on 8 January 2024.