Arabic Language Training
Learning a new language is not only fun but it will also give you the competitive edge when applying for jobs whilst learning more about the culture of the country where the language is spoken.
Arabic is the fourth most spoken language in the world. Our Arabic course will:
Teach you real, everyday Arabic focusing on speaking skills
Help you to understand the Arabic culture, its cuisine, literature, music and art.
Enable you to apply for positions where Arabic skills will be an advantage
Enable you to negotiate and conduct business more effectively in Arab countries
Make travelling through the Middle-East more enjoyable and fun
For individuals or small groups who wish to learn Arabic for use in the workplace or simply for pleasure, we also offer Arabic language training in a private or semi-private tuition mode.
Program Benefits
You can learn at your own pace to develop as an effective communicator in the Arabic language
Courses are flexible and tailored to your specific needs
Our technologically-advanced teaching environment enhances you language learning experience
Contact UOWD College for a consultation
Tel: +971 4 278 1792 / +971 4 278 1783 / +971 4 278 1785
Email: [email protected]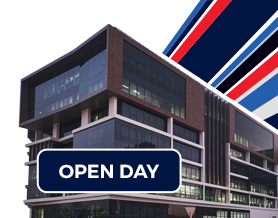 Open Day
Do you know that our next Open Day is on Saturday 5th February, 2022?
Join our experts to learn more about our degrees, and how you can enrol in our spring intake which starts on 11th April, 2022