Innovation and Leadership
Innovation is key to promoting economic growth, increasing competitiveness and providing new job opportunities. Without innovation and the leadership to drive it forward, an organisation will not be able to survive in today's global business environment. Innovation leadership combines different leadership styles to influence employees to produce and implement creative ideas, products and services to achieve organisational goals.
It has a powerful influence on organisational performance, and therefore the skills and expertise of innovative leaders to cultivate a culture of innovation within the organisation, is in high demand. This course will explore innovation and creativity at business level and will empower individuals and teams to search for innovative solutions. Furthermore, it will focus on innovative methods for creating the capacity for idea generation, driving customer-centricity, assessing and breaking down barriers to execution, whether functional or cultural, and define what it means to lead and be creative.
This program will allow participants to:
Acquire practical skills, techniques and knowledge to generate and implement creative ideas
Gain an in-depth understanding of effective creative leadership approaches to drive innovation
Share your experiences, challenges and ideas with like-minded individuals
Learn more about useful frameworks and activities that you can practice with your team
After earning your certificate, you will be able to:
Use a flexible skill set that will help you develop, prototype, and iterate on your ideas
Apply a set of creative leadership approaches that will help you bring your unique vision to life
Guide your practice of leading for creativity
Network with like-minded leaders that span across industries and functions
Ensure your business stays relevant by exploring new creative opportunities
Recognising innovation as a cornerstone of social and economic development, nations around the world (including the UAE) have set about to develop national innovation strategies and frameworks. This course is ideal for middle managers, senior managers, entrepreneur with an existing company, or a new business owner, who has a keen interest in learning how to manage innovation. It is also aimed at those in more technical roles who would like to take on a leadership or managerial role in implementing a unique and effective business strategy for their organisation.
This program integrates rich, interactive media such as videos, infographics, and e-learning activities as well as traditional educational components such as written study guides (course notes). There are opportunities for collaborative learning through discussion forums to provide participants with a complete overview of the field of Innovation and Creativity in business contexts. The following modules contribute to the holistic approach your learning path takes over the course of three days:
Sessions
DAY 1
MODULE 1
The Art of Ideating: Go beyond brainstorming – learn techniques for coming up with innovative ideas
Rapid Prototyping: Make your ideas tangible, so you can gather feedback from others
MODULE 2
Iterating Your Way Forward: Get results faster by evolving your idea to be more desirable, feasible, and viable
DAY 2
MODULE 3
Creative Thinking: Unlock the power of questions to inspire others to navigate their work with confidence.
MODULE 4
Leading with a Strong Point of View: Set a new course for your team or organisation by crafting a well-framed challenge.
DAY 3
MODULE 5
Leading through Culture: Design rituals that reinforce the beliefs and behaviours of creative teams and organisations.
MODULE 6
Leading Alongside: Stay present and engaged with the work of your team as they experiment with innovative ideas.
Dr Mohamed Watfa has more than 10 years' experience in networking and sensor technologies. He is the co-founder of the UAE's first Simulation and Smart System Research Centre as well as the founder and CEO of the International School of Innovation, a first of its kind school concept in Lebanon that utilises patented technologies in teaching and learning using Internet of Things. He was also the runner up in the highly acclaimed Innovation TV show, Stars of Science broadcasted by MBC group.
Dr Watfa is an active researcher and has published more than 120 publications including journal articles, conference papers and book chapters and the author of a number of books in IOT and Innovation. His current research interests include Internet of Things, intelligent systems, Vehicular Ad-hoc Networks, Project Management and Innovation. He has won several Teaching Excellence Awards for his innovative and creative contributions to the classrooms.
Dr Watfa is the Associate Dean (Research) at the Faculty and Engineering & Information Sciences at the University of Wollongong in Dubai (UOWD) and obtained his PhD from the School of Electrical and Computer Engineering at the University of Oklahoma in Norman, USA at the young age of 24. He is a professional member of the ACM and IEEE.
For more information please email us on [email protected]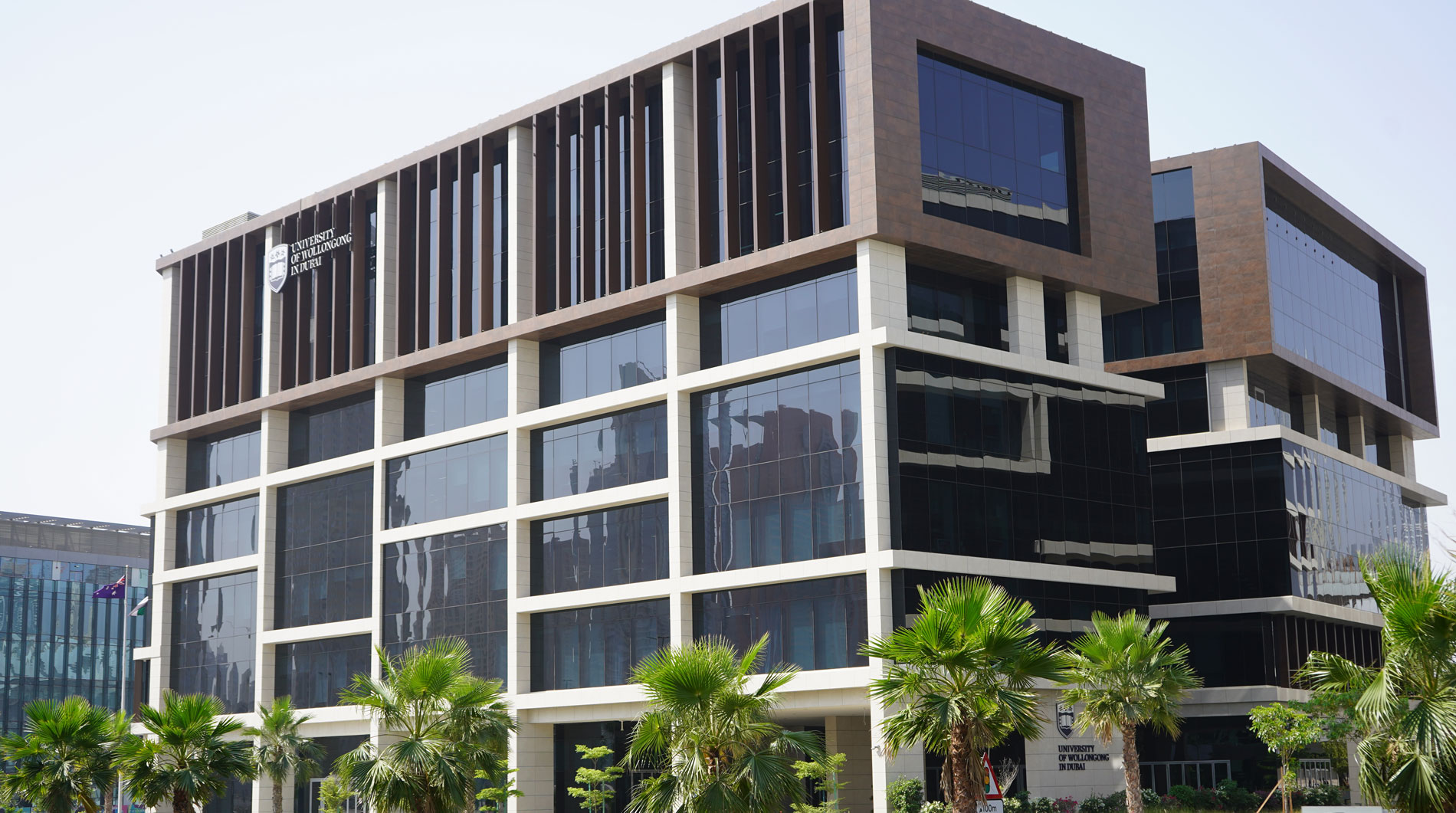 Open Day
Do you know that our next Open Day in Abu Dhabi is on Saturday 2nd June, 2022?
Join our experts to learn more about our degrees, and how you can enrol in our autumn intake which starts on 26th September.