Engineering Design for Sustainability
Session Info
Start Date: Sunday 18th July, 2021
Mode of Delivery: Distance
Duration: 6 Weeks
Lecture Info
Day: Sunday, Tuesday, Thursday
Time: 10:00AM - 1:00PM
Location: Online (WebEx)
Tutorial/Computer Lab Info
Day: Sunday, Tuesday, Thursday
Time: 2:00PM - 4:00PM
Location: Online (WebEx)
Credit Points
Credits towards the Bachelor of Engineering program (all majors)
Fees
AED 750
(VAT 5% inclusive)
Register
For more information on our next intake of summer programs, please reach out to us on [email protected]
What is Engineering Design for Sustainability?
Engineering Design is the method that engineers use to identify and solve problems. Engineering Design for Sustainability refers to the ecological aspects that need to be considered as part of the design process (problem-solving process), taking account of resource and energy use, pollution and sustainability.
Sustainability is being integrated into all aspects of Expo 2020 and in this subject, students will develop solutions to engineering challenges related to Expo 2020.
Students will work in teams and will undertake investigations, concept development and detailed design that demonstrates innovative and creative thinking. Students will consider the technical, social, economic and environmental aspects of a design to produce solutions that are likely to be workable in the real world.
This subject is in line with Expo 2020 Dubai that aspires to deliver one of the most sustainable World Expos ever. Furthermore, this also supports the Dubai Plan 2021, the UAE Vision 2021 and the United Nations' 2030 Agenda for Sustainable Development.
This course is suitable for individuals who are interested in learning more about engineering trends, who would like to get involved in practical design activities and attain the skills required to address global challenges.
It will provide students with the opportunity to meet top international researchers and professionals from sustainability areas.
Careers
Engineers such as architectural, civil, environmental, computer, electrical, mechanical etc. shape the current world and future. They have a wide range of career paths that can include: government, research, consulting, and industry.
Engineering graduates typically become Structural Engineers, Computer Engineers, Electrical Engineers, Site Engineers, Quantity Surveyors, Construction Engineers, Mechanical Engineers, Software Engineers, Design Engineer, Electrical Hardware Engineer, Systems Developer, Solutions Architect, Product Design Engineers, Project Management Engineers and much more.
The course will enable you to:
Design for sustainable ecosystem to minimize natural responses like COVID-19
Become familiar with EXPO 2020 themes and goals
Draw 2D and 3D models in CAD software
Become productive member of a team and effective presenter
Recognize roles and responsibilities of different engineers in big projects for sustainable development
Upon successful completion of this subject, a student should be able to:
LO1
Explain the roles and responsibilities of the engineering profession in society and various disciplines of engineering
LO2
Explain what engineers do and the core professional skills and attributes which are required to fulfil engineers' roles and responsibilities
LO3
Apply analytical methods and engineering principles to produce engineering designs with social, environmental and economic sustainability in mind
LO4
Explain innovation in design and demonstrate creativity in the development of context-appropriate engineered solutions
LO5
Demonstrate self-directed learning applied to design
LO6
Communicate design ideas and processes effectively, both in writing and verbally
LO7
Work as a productive member of a team, recognising roles, responsibilities and accountabilities of individuals in a team
Week
Lecture Topic(s)
Learning Outcomes
Session Type
Assessment
Formative (F) Summative (S)
1
Introduction to Engineering Design, Meet the client.
1, 2
L
Distribution of groups, first meeting, discussion of plans
1, 2
T
Sustainability concept
1,2,3
L
Arduino project workshop I
1,2,3,4
T
Effective communication and presentation
1,2,3,4
L
Pavilion proposal presentation
1,2,3,4,5
T
Presentation 1 (F)
2
Engineering modelling, CAD, Engineering Drawing
1,2,3,4,5
L
2D Floorplan modelling workshop I
1,2,3,4,5
T
Ecological footprint
1,2,3,4,5
L
Carbon footprint
Water footprint
Arduino project workshop II
1,2,3,4,5
T
The emerging trends in sustainable construction materials
1,2,3,4,5
L
3D modelling workshop I
1,2,3,4,5
T
3
Project Progress presentation
1,2,3,4,5
L
Assignment 2 (presentation + report)
1,2,3,4,5
T
Circular economy: Trends, and examples
1,2,3,4,5
L
2D Floorplan modelling workshop II
1,2,3,4,5
T
Sustainable Energy
1,2,3,4,5
L
3D modelling workshop II
1,2,3,4,5
T
4
Sustainable Energy
1,2,3,4,5
L
Feedback session for current state of projects
T
Transportation sustainability
1,2,3,4,5
L
Submissions of models
1,2,3,4,5
T
Final presentation
1,2,3,4,5
L
Assignment 3 (presentation + report)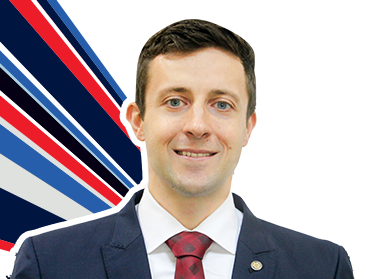 Dr Karol Sikora
Program Director Civil Engineering

Ms Abigail Copiaco
Engineering Lab Instructor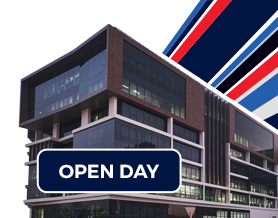 Open Day
Do you know that our next Open Day is on Saturday 5th February, 2022?
Join our experts to learn more about our degrees, and how you can enrol in our spring intake which starts on 11th April, 2022