Session Info
Start Date: Sunday 18th July, 2021
Mode of Delivery: Distance
Duration: 5 Weeks
Lecture Info
Day: Sunday, Tuesday
Time: 2:00PM - 4:00PM
Location: Online (WebEx)
Workshop Info
Day: Monday, Wednesday
Time: 11:00AM - 1:00PM
Location: Online (WebEx)
Credit Points
Credits towards the Bachelor of Communication & Media (all majors)
Fees
AED 750
(VAT 5% inclusive)
Register
For more information on our next intake of summer programs, please reach out to us on [email protected]
What is Global Media and Culture
At its core, Global media and culture is about the media we produce and consume. The media production of today is interactive and audience driven, and we are all able to be producers of media, content and culture. Fandoms, fan culture and fan studies are no longer niche aspects of media and society, they represent a significant segment of the media and cultural world of today.
To say media is global and culture transcends borders and boundaries is an understatement. We live in a globalized world, with access to media instant and constant, and exposure to different cultures and ways of life a daily occurrence. By understanding more about global media and culture flows, we can become active participants and leaders – rather than passive observers – in the rapidly changing world of today.
Media specialists are in extremely high demand. All industries and fields of work need people who know how to communicate and know how to make and use media to communicate. Graduates from the Bachelor of Communication and Media degree could work in positions such as:
Digital Media Specialist – Organize and manage digital media creation, curation and aggregation for any business in the world. If a company or industry doesn't have a team of digital media specialists now, they will in the very near future.
Social Media Manager – Manage social media accounts for a specific company or work for a company that offers social media account management services. If you like engaging with people via social media, this could be the job for you.
Video Production – Video production, from editing to scripting to graphic overlays, is another in demand field. You could work for a company specializing in video production, or start your own company offering video editing services.
Graphic Design – If you like design work, layout, making logos and branding templates, a job as a graphic designer is perfect for you!
Digital Marketing Specialist – Marketing teams need people with media making skills. If you like to make media, but have an affinity for business, this could be a great job for you!
Understand how media affects and influences culture
Explore the history of pop culture, media culture and cyber culture
Create your own media and communication artefacts
Learn the basics of Photoshop, Illustrator and Premier Pro
Explore the importance of media and media making in a global context
Identify and discuss ways in which communication within and across cultures is affected by media practices and transnational media flows
Demonstrate skills in essay writing appropriate to first year university level
Demonstrate beginning skills in small group work
Demonstrate awareness of benefits and challenges of intercultural interactions and understanding of strategies to improve communication across cultures
Week
Lecture Topic(s)
Learning Outcomes
Session Type
Assessment
Formative (F) Summative (S)
1
Introduction - Financial Manager and the Company
1 to 6
Lecture
Overview of Financial Markets, Institutions and Money
1 to 6
Lecture
Financial Manager and the Company & Overview of Financial Markets, Institutions and Money
1 to 6
Tutorial
2
Commercial Bank Operations
1 to 6
Lecture
Tutorial task 1 (F)
Non-Bank Financial Institutions
1 to 6
Lecture
Commercial Banks Operations & Non-Bank Financial Institutions
1 to 6
Tutorial
Time Value of Money
1 to 6
Lecture
Tutorial task 2 (F)
Time Value of Money
1 to 6
Tutorial
Quiz 1 (F)
3
Discounted Cash Flows and Valuation
1 to 6
Lecture
Discounted Cash Flow and Valuation
1 to 6
Tutorial
Mid Term Exam(s)
4
Bond valuation and interest rate structure
1 to 6
Lecture
Bond valuation and interest rate structure
1 to 6
Tutorial
Stock Valuation
1 to 6
Lecture
Stock Valuation
1 to 6
Tutorial
Consumer Credit
1 to 6
Lecture
Quiz 2 (F)
Consumer Credit
1 to 6
Tutorial
5
Financial Planning and Wealth Management Professions
1 to 6
Lecture
Financial Planning and Wealth Management Professions
1 to 6
Tutorial
Development of a Statement of Advice & Review
1 to 6
Lecture
Tutorial task 4 (F)
Development of a Statement of Advice
1 to 6
Tutorial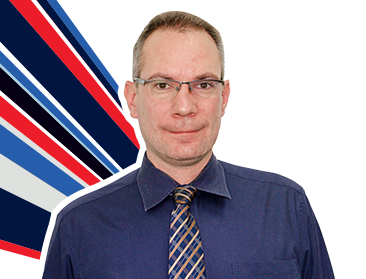 Dr Michael Mallory
Subject Coordinator

Dr Maha Tazi
Workshop Facilitator

Ms Negin Chabook
Studio Facilitator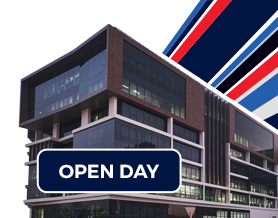 Open Day
Do you know that our next Open Day is on Saturday 5th February, 2022?
Join our experts to learn more about our degrees, and how you can enrol in our spring intake which starts on 11th April, 2022