Research at UOWD
The UOWD vision is to promote a culture of research innovation and collaboration and establish the University as a leader in research excellence that brings sustainable benefits to business and broader society in the region.
Research, Teaching and Community Engagement are the three pillars on which Universities contribute to society and earn their reputation. All staff at UOWD are passionately committed to these academic activities. The University's Vision and Mission signal our aspirations of excellence as a teaching and research institution in the UAE and broader region.
Research activities at UOWD span a range of disciplines, predominantly in fields of business, information technology. Other research disciplines include education, environmental science and social sciences.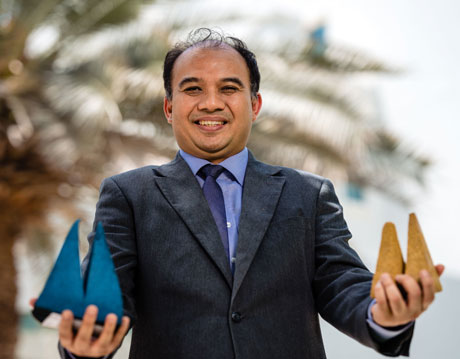 UOWD is committed to fostering an intellectual environment with an international orientation and providing rigorous and relevant research so as to contribute to the social and economic development of the region.
With a diverse and dynamic group of doctoral students, our research spans a range of contemporary topics, from women in leadership to smart cities. We also encourage students at every level to get involved in active research, to help them discover their passion and to nurture the next generation of innovators.