Climate Change, Health and Business
Tue, 16 Jul 2019 - 8:00 PM to 16 Jul 2019 - 9:30 PM
The University of Wollongong in Dubai's School of Humanities, Social Sciences and Health cordially invites you to attend a Lecture by Kathrin Gnilka on Climate Change, Health and Business.
A collapse of the natural world will result in the collapse of the global economy. Extreme weather causes several billion dollars' worth of damage each year and healthcare-related costs are rising dramatically. The question is not, whether we should invest in climate action, but rather, if we can afford not to.
Guest Speaker:
Kathrin Gnilka, Founder, 1001 Good Deeds
Kathrin Gnilka is a sustainability expert with 20 years of experience in the corporate world. She started "1001 Good Deeds" with the aim of tackling some of the world's most pressing problems, including the destruction of the natural environment.
Location
Room 2-10, Block 14
Open to
All current students and staff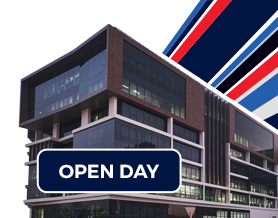 Open Day
Do you know that our next Open Day is on Saturday 5th February, 2022?
Join our experts to learn more about our degrees, and how you can enrol in our spring intake which starts on 11th April, 2022