Bachelor of Communication and Media (Marketing Communication and Advertising)
Bachelor of Communication and Media (Marketing Communication and Advertising)
Duration
3 Years Bachelor Degree
(24 subjects)

4 Years Bachelor Degree
with Integrated Freshman Year (32 subjects)
Classes commence
September (Autumn)
January (Winter)
April (Spring)
Yearly Fees*
AED 57,551 / USD 15,681
*VAT 5% inclusive
Note: Yearly fees will vary depending
on number of subjects enrolled in
Marketing, Advertising and Public Relations no longer solely belong to the world of business. In fact, it's much more common today for marketing, advertising and public relations to find their home in the world of Media and the creative industries. But, no matter where these areas of study and work lie, at their core they are about communication – communicating information about products, services, people & events. The most successful marketers are able to design and create communication strategies and collaterals to have a high impact on their intended audience. This starts with, of course, being able to identify the target audience, understanding the target audience, and creating campaigns to effectively reach this audience.
The Marketing, Communication and Advertising Specialization offers an in-depth look into the business aspects of media, marketing, communication and advertising. In addition to learning about the business side of media and media making, you'll learn about various media and communication strategies and various media making strategies – making you the makers of advertisements and marketing campaigns – rather than mere discussers of such things.
What sets this specialization apart from a more traditional, business approach to marketing is the practical nature of the courses and course work. You'll learn about media design and process, and be able to use these skills in the creation of advertisements and marketing campaigns. You'll work on real-world, live projects, testing your creations with a public audience, testing your audience engagement, receiving real-time feedback and making adjustments accordingly. All of the work you do during the program is archived in your personal portfolio, making you job ready – and setting you apart from the field – by the time you graduate.
Students who have excelled academically at school and meet our advance entry requirements can finish their bachelor's degree in three years, instead of the existing four-year programs. Any prospective student that does not directly qualify for an advance entry three-year program, is still able to enrol in any of our bachelor's degree, through a one-year Freshman Year.
Admission requirements for UOWD depends on the type of high school curriculum you have followed. The requirements based on the most common high school curricula are listed below:
School System
Bachelor Degree
Advanced Entry
(3 Years)
Bachelor Degree
Direct Entry
(4 Years)
UAE
Al-Thanawiyya Al-Aama
N/A
Elite or Advanced Track 70%,
General Track 75%
Arab Countries
Al-Thanawiyyah Al-Aama
N/A
70%
American High School Diploma
Overall average grade of C
(70% or 2.5/4.0) + SAT 1100
Overall average grade of C
(70% or 2.5/4.0)
Bangladesh
HSC
GPA of 4.0 / 5.0
GPA of 3.0 / 5.0
Brazil
Brazil Higher Secondary Certificate
N/A
60%
British GCE Curriculum
Minimum 5 IGCSE/GCSE subjects
and Minimum of "CCD" in A levels
Minimum 5 IGCSE/GCSE subjects
and 2AS/ 1A level subject(s)
Chinese Senior High School
80%
60%
Colombia
Título de Bachiller Académico
N/A
3 out of 5 or
6 out of 10
International Baccalaureate Diploma
25 Points
21 Points
India
CBSE & ICSE, Grade 12
65%
50%
Iran
Pre-University Certificate
14
11
Japan
Upper Secondary School Diploma
3.8 out of 5
2.5 out of 5
Kenya
60
31
Mexico
N/A
6 out of 10
Nepal
School Leaving Certificate Examination
3 out of 4
2.3 out of 4
Nigeria
WAEC & NECO
N/A
Minimum of 7 subjects with no
more than 1 "Pass"
Pakistan
Higher Secondary School Certificate
60%
50%
CIS Countries
Attestat
N/A
Average 3/5
South Korea
CSAT
77.5%
70%

Notes:
All students applying for these programs are required to have an EmSAT in Mathematics with a score of 600 or equivalent.
Students with qualifications from other curriculum should contact the Student Recruitment and Admissions department at UOWD to determine their eligibility.
All students applying from non UAE MoE curriculum must provide an equivalency of their Secondary School Certificate from the Ministry of Education, UAE; stating the completion of Grade 12.
A student who does not satisfy the criteria for Equivalency of Secondary School Certificate, may be subject to conditional admission, based on receiving a Letter of No Objection to Conditional Admission issued by the Ministry.
At UOWD, all classes are taught in English and in order to enrol in a bachelor's degree you will need to submit one of the following certificate of English language proficiency:
English Language Testing
Bachelor Degree
Advance Entry
(3 Years)*
Bachelor Degree
Direct Entry
(4 Years)**
IELTS
Academic
Overall IELTS (Academic) score of 6.0
& Minimum score of 6.0 in Reading
& Writing Minimum score of 5.0 inListening & Speaking
Overall IELTS (Academic) score
of 5.0 & Minimum score of 5.0 in
Reading & Writing
TOEFL
Internet-based
79 with not less than 20 in Writing,
18 in Reading, 17 in Listening,
16 in Speaking
61
TOEFL
Computer based
213 with a 4.0
TWE/Essay Writing
173
TOEFL***
International paper based
550 with a 4.0
TWE/Essay Writing
500
EmSAT
Achieve – English
1400
1100

Notes:
* Students with a minimum overall score of 6.0 in academic IELTS and no more than one score (either in reading or writing) between 5.0 and 6.0 will be given the opportunity to complete a remedial subject in the first semester as a condition for progression.
** Students with a minimum overall score of 6.0 in academic IELTS (or equivalent) and a minimum score of 6.0 in reading and writing(or equivalent) are eligible for advanced standing for English Language subjects.
*** Students admitted under this criterion must complete the test at AMIDEAST.
If you are seeking advanced standing status, please submit an official academic transcript showing all courses studied and the grades achieved, syllabus details (including information on course content) for the courses you have completed and an explanation of the grading system.
To make an application for your chosen program, complete the online application form and submit it along with all your supporting documentation (see below) prior to the application deadline.
Late applications may be accepted subject to the availability of places but applicants are encouraged to apply as early as possible.
Please ensure that all these documents accompany your application for admission form submittal:
An original or certified copy of your secondary school records

A Statement or Certificate of Completion of secondary school

Proof of your English language proficiency
(Note: Results from IELTS & TOEFL tests may be sent to the University directly from the IELTS or TOEFL testing centres quoting the UOWD institution code IELTS: AE109 / TOEFL: 7907)
UAE ID (if applying from within the UAE)

A copy of your passport (and Residence Visa, if resident in the UAE).
Additionally, if you are seeking advance standing in your chosen program:
Certified copies of official academic transcripts showing all courses studied and grades obtained, syllabus details (including information on course content) of the courses you successfully completed and an explanation of the grading system.
All applicants for admission who have completed the Thanaweya Al-Amma must get their certificates attested by the UAE Ministry of Education.
Applicants from all other curriculum, who have completed their high school from UAE, are required to obtain equivalency of their high school qualifications from the UAE Ministry of Education.
In these circumstances, you will be provisionally admitted to the University and permitted to commence the first semester of study, subject to you obtaining the required attestation/equivalency.
You must have your secondary school records and Certificates of Completion certified by:
The issuing Board of Secondary Education OR a recognised authority for secondary education

The Ministry of Foreign Affairs in the host country

The UAE Embassy in that host country OR the Embassy of the host country in UAE must attest the authenticity of the documents and attestations and the UAE ministry of Foreign Affairs.
In special cases where complying with conditions (2) and (3) are not feasible, the certificates may be verified against originals by Embassies in the UAE and the UAE Ministry of Foreign Affairs.
In these circumstances, you will be provisionally admitted to the University and permitted to commence the first semester of study.
If you are unable to secure the attestations as outlined above you will be asked to sign a "Consent to Provide Documents" form agreeing to secure the equivalency. You will be permitted to commence your studies at UOWD, but will be given a maximum of one semester to obtain the attested certificate(s). UOWD reserves the right to take appropriate action against any applicant who cannot secure the appropriate documentation in this time, which may result in the termination of the student's enrolment at UOWD.
For more information or assistance on attesting documents from outside UAE, click here.
Program Structure
To qualify for the Bachelor of Communication and Media (BCM), a candidate shall accrue an aggregate of at least 144 credit points comprising of core subjects, major subjects, electives and final year project.
Everything has to start somewhere, and this is where our media journey starts. This subject will give you a framework for studying about, and making, media. In this class you'll be setting yourself up for success in the BCM program, which will include starting your WordPress blog site, establishing your presence online, and working on your first media artefacts. This subject also examines current communication practices and strategies, with a focus on how different technologies are integrated with our professional, social and political lives.
Communication across cultures, and across the globe, is something we do on a daily basis. Every time we open Instagram, Tik Tok, Netflix, YouTube, or any other digital media platform, we're participating in cross-cultural communication. Understanding the intricacies and issues associated with cross-cultural communication is key to our capacity to thrive in diverse workplaces. This subject introduces students to the key issues of intercultural communication, and how these interrelate with developments in transnational media industries and practices.
It's important to realize that how we act and what we do impacts the people around us. This is especially the case with communication being instant, and constant. Deciding what's right and wrong, what's ethical or unethical is a life-long process, one that takes constant attention. As professional communicators, the more we know about the media-related issues happening in society, and the world, the better off we'll be. This subject provides students with a strong introduction to a range of topics, including fake news, targeted advertising, open source content, big data, corporate responsibility, hate speech (in the form of either racism and/or sexism), cyberfeminism, whistleblowers and even the use of drones.
This program, first and foremost, is a practice based program, focused on making media and media artefacts. All subjects will have a making component, but this subject is the core media making subject. You'll learn about the way we approach media making (process), as well as the two key principles we follow in our media making – FIST and FEFO. FIST stands for Fast, Simple, Inexpensive and Tiny. We often think we need lots of fancy and expensive things to make media, but the reality is, we don't. We focus on fast, rapid iteration of media making, starting off simple and tiny, and growing our projects into large, complex projects. This leads to FEFO – Fail Early, Fail Often. We don't seek perfection, we expect failure, we learn from failure, and we adjust our projects according to what we learn.
Research doesn't have to be boring, it doesn't have to be something that only 'academics' or 'researchers' are allowed to do. We can all be researchers, we can all research issues and topics that have an impact on our day to day lives, and the lives of those around us. This subject examines the nature and practice of research in media and communication careers, as well as the ways in which media and communication professionals report on research across many disciplines. We look at what makes research – and research communication – messy, creative and ethically challenging.
Marketing is essential for all organizations including manufacturers, wholesalers, retailers, professional services firms including lawyers, accountant and architects, and non-profit institutions including charities and museums. Marketing is a set of activities and processes for creating, communicating and delivering offerings and facilitating satisfying exchange relationships in a way that delivers value for consumers and society. This subject will introduce students to the process of defining and segmenting a market, focusing on how companies, brands, products and services can position themselves strongly by identifying and defining their target audience, in order to develop services, experiences and ideas more effectively than their competitors.
Being able to communicate effectively, efficiently and with empathy is vital for success in business and the workplace. This subject offers knowledge and information on how students can become more effective by becoming culturally sensitive and humane communicators, both personally and professionally, in a range of multimodal environments. We examine and discusses the cultural, organizational and personal contexts and processes of communication, including groups, meetings, interviews, public speaking, presentations and writing. Other issues discussed include interpersonal skills, understandings of non-verbal messages, listening practices and building relationships in business and workplaces.
Choose 2 Electives from the following options
The main way we communicate today is through the use of visuals – images, videos, animations, posters and other forms of design work. This subject introduces students to the world of visual communication and design, focusing on design process, design practice and design output. Being able to communicate visually is an important skill in today's media world, and this subject will equip students with basic design and communication skills for use in all areas of media, design, business and the creative industries.
Media and Media technology are, by definition, emergent. The way we practice and make media, the way we communicate, and the platforms we use to communicate, all change over time, and these are changes that emerge from the natural growth and evolution of people and society. This subject introduces students to the process of media convergence, emphasizing the way in which digital media driven technological change is accompanied by changes in the way we work, socialize and communicate. We look at current and emerging topics like Web3, NFTs, emerging social media platforms like Tik Tok, while paying particular attention to audience, use-value of digital/social media and user experience.
It's estimated that over 1 billion hours of video is watched every day, on YouTube. This doesn't include other video streaming platforms like Netflix, Hulu, Amazon, Apple TV, Tik Tok, etc. We live in a world where video production and consumption is everywhere, and being able to create and produce quality videos is a key skill in today's media world. This subject introduces students to the process of screen media production, focusing on the production of short videos. Students develop foundational skills in key elements of screen media production including composition, lighting, camera techniques, audio, editing and post- production.
Media can be used for much more than entertainment and fun. Media is a source of information, a way for us to learn about what's happening in the world. Media is a way for us to learn about the stories of people, communities, cities, and even countries. Often times these are stories of struggle, or of working for a better life. This subject explores issues of justice and social justice, through the storytelling lens of the 'media'. We'll explore a range of issues, giving particular attention to how # movements start, spread, and experience success – and failure.
What does it mean to watch movies on a train, wear a fitness tracker, or take selfies at work? Are you a Kpopper? Swiftie? Trekkie? Potterite? Marvelist? What draws people to join and participate in fandoms? This list of fandoms could go on and on, and these groups are often dismissed as obsessive, toxic, or even a waste of time. But these fandoms are, in fact, a way to participate and create media, and the study of fandoms and other forms of media consumption and behavior is the focus of this subject. We use ethnographic research practice as a means of understanding what media users do, and how media use is experienced in material, social and practical ways.
This subject provides an introduction to the relational and communication concepts that underpin public relations. The aim is to provide the concepts to compare, debate, and evaluate different approaches to public relations from a theoretical perspective. Key concepts studied include management and organization of public relations; social media and associated analytics; audiences, stakeholders and publics; media relations; issues and crisis management; creativity and communication. A social innovation orientation is adopted to emphasize the dynamics of change, power and ethics.
The focus of this subject is to provide an understanding of advertising practice and the opportunity to explore creative aspects of advertising strategy. The subject will describe advertising role in marketing and public relations, highlight ethical and regulatory issues around advertising, introduce students to the concept of brand positioning, explain the concept of advertising planning and strategy process, consider media opportunities and constraints, and encourage students to engage with the advertising creativity process and creative media strategies.
Innovation was once something found predominately in business, engineering or IT. Today, the majority of the innovation happening in the world is in Media, and Media Technology (think Web3, cryptocurrencies, Social Media, Web/Mobile Apps, etc.). One of the main reasons for this is the inclusion of design and user experience into the solution making that happens with innovation. When we set out to find solutions to problems, we need to put the people at the center of the solution. This subject does exactly that, while focusing on activities in startups, innovation hubs, incubators, accelerators and co-working spaces, as well as in creative and cultural industry precincts and other emerging areas of 'smart cities'.
Choose 2 Elective from the following options
The main way we communicate today is through the use of visuals – images, videos, animations, posters and other forms of design work. This subject introduces students to the world of visual communication and design, focusing on design process, design practice and design output. Being able to communicate visually is an important skill in today's media world, and this subject will equip students with basic design and communication skills for use in all areas of media, design, business and the creative industries.
This studio subject will prepare Visual Communication Design Major students with core design and digital literacies. The subject examines key concepts that frame design research and practice, including design thinking and process methods. You will explore core visual communication design principles that underpin interaction design, including design process, user experience design, and graphic user interface design (GUI). Interaction design, design process, and designing user experience are all key aspects of design and media making, and will stick with you throughout your program.
Digital media and the internet have revolutionized every aspect of our lives, reshaping or transcending social and political boundaries. This subject examines: the historical context of global information networks leading to the rise of a network society; the role of cyberculture and cyberpunk in shaping the network society paradigm; as well as contemporary internet dynamics in the context of liquid labor, the attention economy, big data surveillance, hacking culture, cyberwarfare, cryptocurrency, Web3, and NFTs.
Gaming and game culture is a huge part of the world of digital media. Gaming is much more than sitting around talking about meta strategies with friends. Gaming is a culture, it's a way to learn, create, innovate, and of course, to have fun. This subject investigates the emergence of digital game cultures as a key element of the global creative economy. We analyze games from the perspectives of both players and industries, starting with the early days of console and board gaming, and then moving to more current forms and formats of gaming, such as Mobile gaming, very high end computer gaming, the explosion of the Battle Royale Genre, Live Streaming, and eSports.
Documentaries focus on the stories of people, places and events, often times bringing underrepresented or untold stories to a global audience. Documentary filmmaking is one of the most exciting growth areas in contemporary cinema. This subject introduces key traditions and innovative forms of documentary film making from across the world. The subject expands on key production skills including pitching film projects, writing documentary treatments, lighting and mise-en-scene, filming, working with human subjects on camera, editing and finally, strategies for sharing your documentary with the world.
Streaming services and platforms like Netflix, Apple, Amazon, Disney+, Hulu, etc., allow us to consume more culture than ever before. An industry that was once owned and controlled by Hollywood, the sharing of content – TV series, Movies, games, and even music – is wide open and widely available. How has this disruption changed the content creation industry? How have series like Money Heist, Squid Game, or even The Queens Gambit, changed the way we consume and experience media and culture? This subject explores these topics and more, and you'll have the chance to create your own TV series pilot episode as part of the course.
---
Choose 1 UAE Studies Subject
The societies and places in which we live are very complex, and the interactions of individuals, as well as social institutions, have a direct impact on the life path we take. This course provides an engaging and accessible introduction to urban sociology and the study of cities, with particular focus on the experience of the UAE and Dubai. We'll examine a number of substantive urban topics, including but not limited to the growth of cities and urban spaces in the UAE, sustainable development and practices, and the 'built' environment.
This course will introduce Public Health as an interdisciplinary science concerned with topics central to the population of U.A.E and on a wider scale of GCC region with regard to their physical, mental, and social well- being. The course focuses on current pertinent public health problems, assessing causation and examining intervention and management strategies at personal, social, and organizational levels.
This course offers an overview of the UAE's rapidly emerging significance and its increased roles in global networks of international relations and diplomacy. Within that overview, the course examines the internal dynamics of the UAE, in particular, the priorities that emerge from a specific workforce dependency, a construction and tourism industry that looks 'East' as much as it does 'West'. Thus the new 'Look East' policy complements the country's historical partnership with the Western states. With the expansion of its global ties and relations, the UAE also becomes more sensitive to transnational issues, such as immigration, fluctuations in international markets or terrorism.
This subject aims to provide an understanding of relations and interactions between society and environment, including impact of societies on the Earth and its processes. Topics covered include the agricultural, industrial and urban revolutions; governance of environments; Indigenous land management; climate change; sustainability; and environmental impacts in the context of the Anthropocene.
What are the future ways of working that will shape the experiences of media and communications graduates? What economic, technological and social changes are reshaping how sustainably we work? In this subject, we look at the transformation of work with a focus on the communication practices that enable us to navigate complex work situations skillfully. You'll be introduced to the use of reflective narrative practice in ethical self-development. This extends to an interview-based project in collaboration with a professional whose work is relevant to their specific interests and career hopes.
Collaboration is difficult, working with other people can be challenging, and in this subject, we'll be collaborating on one trimester long project. When you're working in the media industry, you'll likely be working with a team of people, where everyone has an area of expertise, video editing, copywriting, design, photography, etc. For this subject, we'll be tapping into your expertise to make our project – Barely 20. Barely 20 is a printed magazine project where you create all aspects of the magazine – design, layout, stories, photos – and you're also in charge of marketing and promoting the magazine. This will be a lot of work, it will be challenging, but it will also be fun and rewarding, and in the end, you'll have a magazine to show for your work.
The majority of marketing that happens today is done digitally – digitally produced, shared and experienced. Much of this digital marketing happens on social media, and having an understanding of how marketing campaigns work on social media is vital for any business today. This subject examines the fundamentals of digital marketing in order to provide a solid foundation on digital marketing strategy, implementation and execution. This grounding provides a detailed understanding of all digital channels and platforms to key applications in marketing such as research, adding value in the areas of product, distribution, pricing and promotion.
At the corporate level, within public relations and marketing, managing and communicating about corporate brands, building corporate identity, and protecting corporate reputation are key issues for entities seeking competitive advantage. This remains the case whether entities are global or local, large or small, commercial or non-profit. As fundamental elements of corporate identity and branding programs, key concepts or topics covered within this subject include: corporate communications, corporate public relations, corporate reputation; organizational identity; ethical corporate identity; corporate social responsibility (CSR); visual identity; relevance and impact of social media and the Internet; and the development and use of corporate stories.
Integrated Marketing Communications (IMC) is the way in which all the marketing activities of a company – campaigns, public relations, social media, audience analytics, business development, and advertising – are brought together into one cohesive marketing and branding strategy. Too often we see one arm of a company, social media for example, doing things slightly differently from another arm of the same company. This can lead to an unclear brand identity. This subject aims to develop students' appreciation of the role that marketing communications play in the company's or organization's marketing or public relations efforts as well as how to develop marketing communications programs that can effectively position brands.
Take 1 Arabic Language Subject or Challenge Test
Language is key to everything we do. From verbal communication and the way we talk, to non-verbal communication and the emojis we use in our text messages, to the visuals we use to construct compelling visual stories, language is how we communicate. Living, studying and working the UAE, having a basic understanding of Arabic language can give you a huge competitive advantage. This introductory subject provides some of the basics of Arabic language, and you'll leave this subject able to communicate on a basic, conversational level.
Final General Elective Requirement
This course aims to provide students with critical thinking perspectives about the relationship between history, religion and culture, in this case, the formation of Islamic culture(s). A sociological introduction to the study of Islamic culture will introduce students to the emergence of Islam in its 7th century historical context, its relationship to the other monotheistic traditions of the region, its growth into the dominant cultural paradigm of the Near East by the 9th century, alongside its impact and contribution to key fields of medieval science and knowledge. A historical approach will help students acquire familiarity with key Islamic texts, institutions, concepts of authority, traditions of jurisprudence and spirituality, artistic expressions, as well as milestones in Islamic history. The course wraps up with a discussion of issues central to contemporary debates relating to Islamic culture, such as identity, gender, multiculturalism, pluralism, secularism and religiosity.
Program Outcomes
Students who graduate with a Marketing, Communication & Advertising degree will be ready to join the media workforce as marketing specialists, advertising designers, brand managers, or PR specialists. Almost every company in the world today has a marketing department, and many of these departments are placing more emphasis on media marketing, making the skills acquired in this program in high demand. The work you've done in the program, the projects you've worked on, and most importantly, your professional portfolio, will make you a very employable and in-demand job candidate.
For more on why this major is a good choice, and what skills you can expect to learn and develop in the program, see what some of our Marketing, Communication & Advertising students have to say.
---
Testimonial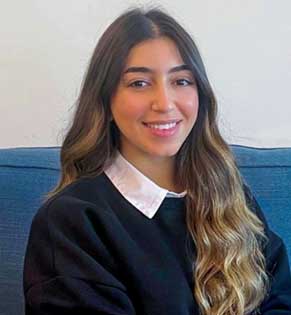 Ayaa Masoud
"I have most definitely improved my problem solving and teamwork skills. The Media subjects that UOWD provides us with, really develop your character into a wiser and a more powerful one, simply because the tasks we are given help us grow. I have also developed my public speaking skills further. I have gained oral and written communication skills, and developed my leadership and work ethic."
"I know for a fact that a job is secured once I graduate, because my media major has taught me different aspects and skills; I have great leadership, communication and teamwork skills due to the Media subjects taken at UOWD and because I am always open to new opportunities, and up for a challenge."
---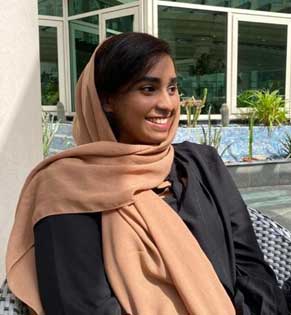 Hanan Mohamed
The industry is growing as we speak, it's constantly evolving and allows us to gain new interests, execute new skills, and divulge in creativity. The industry, in short, seems to be ever-changing and always exciting. The informative, dynamic, and creative atmosphere you're surrounded by helps you understand yourself better. The program provides structure to express your creativity, which I've come to appreciate as a non-artistic person. You will constantly be inspired by other students' work and have the opportunity to collaborate and create something unique for yourself
Accreditation and Recognition
All degrees at the University of Wollongong in Dubai are accredited by the Commission for Academic Accreditation (CAA) of the UAE Ministry of Education and are licensed by the Knowledge and Human Development Authority (KHDA). In addition, the degree is quality assured by UOW, which is registered with the Tertiary Education Quality and Standards Agency (TEQSA), the national regulator of the higher education sector in Australia.
Students will be issued a UOW Australia degree upon graduation.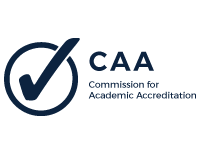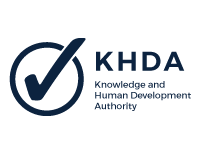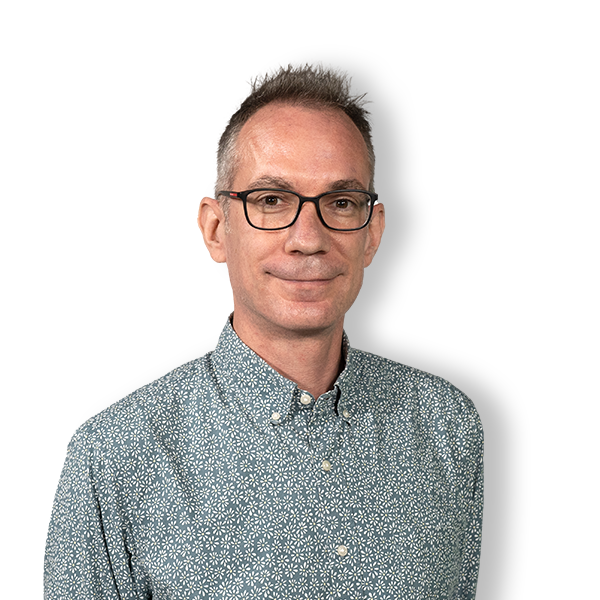 Dr Michael L Mallory
Assistant Professor
(Director Media)
Dr Michael L. Mallory is the Program Director for Media & Communication at the University of Wollongong in Dubai (UOWD). He teaches a wide range of courses in the Bachelor of Communication and Media (BCM) and Master of Media and Communication (MMC) degrees
Read More
Faculty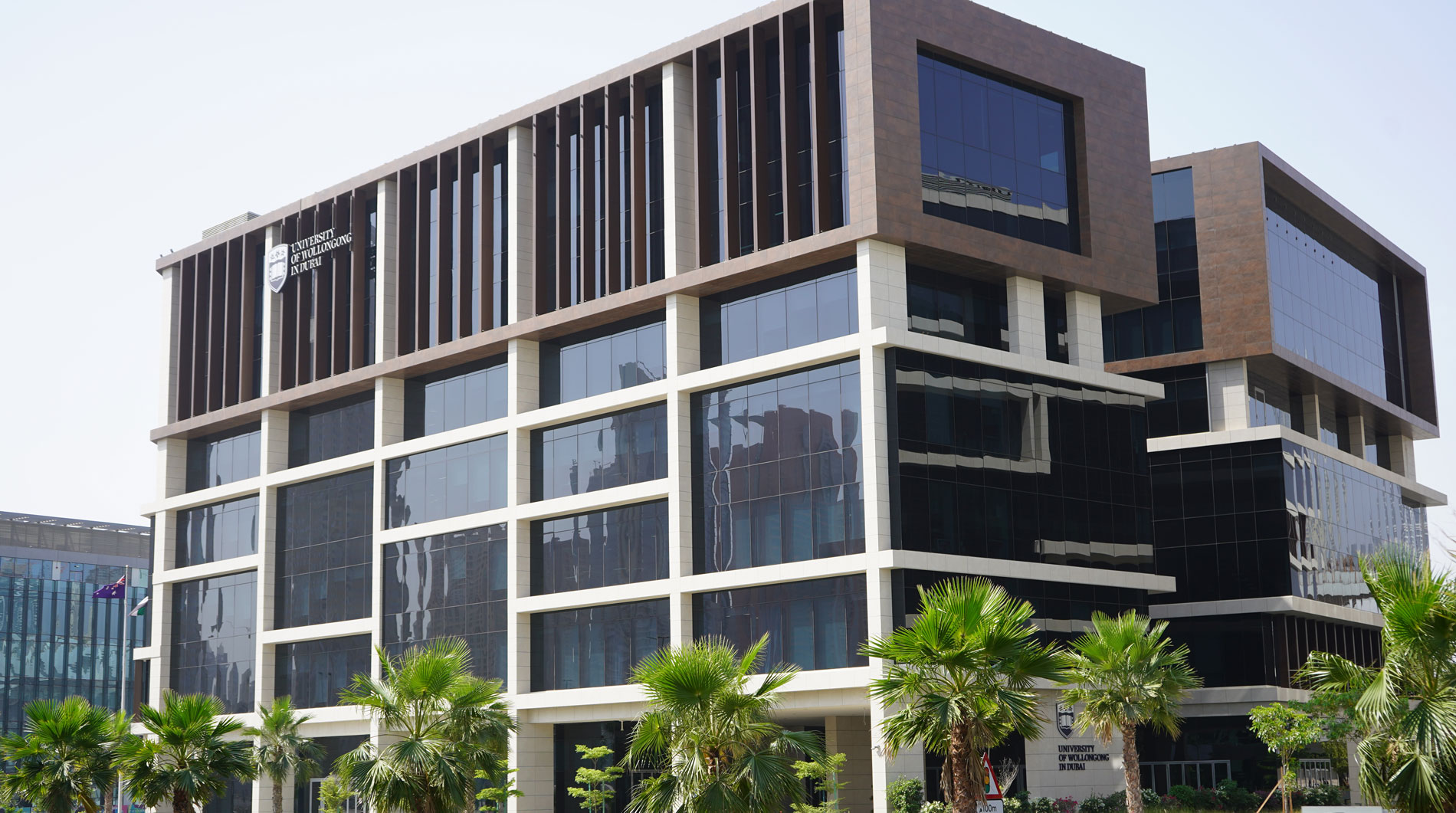 Open Day
Remember to attend our next Open Day on Saturday, 4 November 2023.
Join our experts to learn more about our degrees.