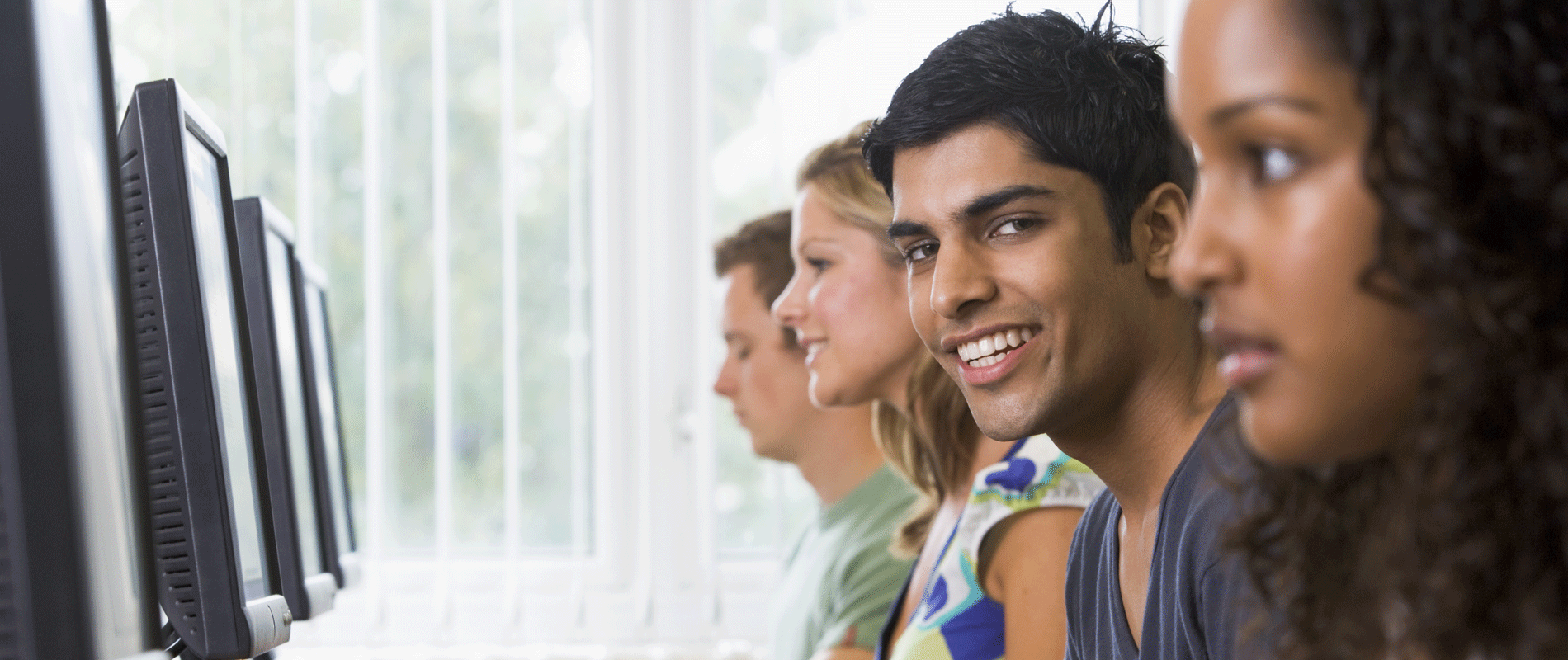 UOWD's Information Technology and Telecommunication Services (ITTS) team maintains an extensive and reliable information technology infrastructure, providing advanced equipment, the latest software tools and a dedicated technical support service to ensure a state-of-the-art learning environment.
UOWD's nine computer labs house more than 200 individual workstations, providing open access to students 14 hours a day. The University was the first organisation in the UAE to launch the Virtual Desktop Infrastructure (VDI), which means that all individual student content and academic information – lecture notes, e-books, class schedules, etc. – that were previously only available in UOWD computer labs, are now accessible on any device at any time, on or off campus. Wireless internet access is also available across the whole of UOWD's Dubai Knowledge Park campus.
In addition to the general access labs available to all students, there is a dedicated Database Lab, a Network Lab and a Computer Assisted Language Learning (CALL) Lab, providing specialist facilities for computer science, engineering and language students. There is also a Project Lab, where students can access dedicated workstations allocated on a semester basis for group project subjects.
Alongside generic software programs, specialist packages available on campus include Adobe Creative Master Suite, SPSS, NVIVO, Matlab, RobotC, Oracle and Arena. Classrooms and lecture theatres are equipped with computer, audio and visual system capable of delivering a range of multimedia formats such as DVD, VCD, MPEG, etc., providing a more interactive learning experience.
We provide all students, educators, and researchers with access to MATLAB, Simulink, and additional products on and off campus, on any device. Everyone has access to MathWorks learning resources, including self-paced, online training, to quickly develop their skills such as analysis, design, modeling, simulation, code generation, and testing products for the engineering students and computational finance for the business and economic students.
UOWD has a dedicated website for student-related matters and operates a range of online services to manage communications and provide access to academic resources for enrolled learners. These services are the gateway to accessing lecture notes, subject information, calendars and timetables, policies and forms, book lists, the staff directory and other related resources. Students can also manage course selections, access marks and official transcripts and receive important alerts on academic and other official matters through these systems.
UOWD provides every student with a lifelong UOWmail account, which offers access to UOW supported core email and calendar functions, along with a range of Microsoft supported optional tools, to deliver a quality email service for life.
ITTS staff are trained in new technologies as and when they are implemented and a Technical Support Engineer is available during lab opening hours to assist students with any technical issues. A helpdesk service is also operated through the IT service request application, which provides an integrated incident management system, ensuring that any issues such as email activation, password reset, hardware problems etc., are appropriately assigned and resolved in the shortest possible time.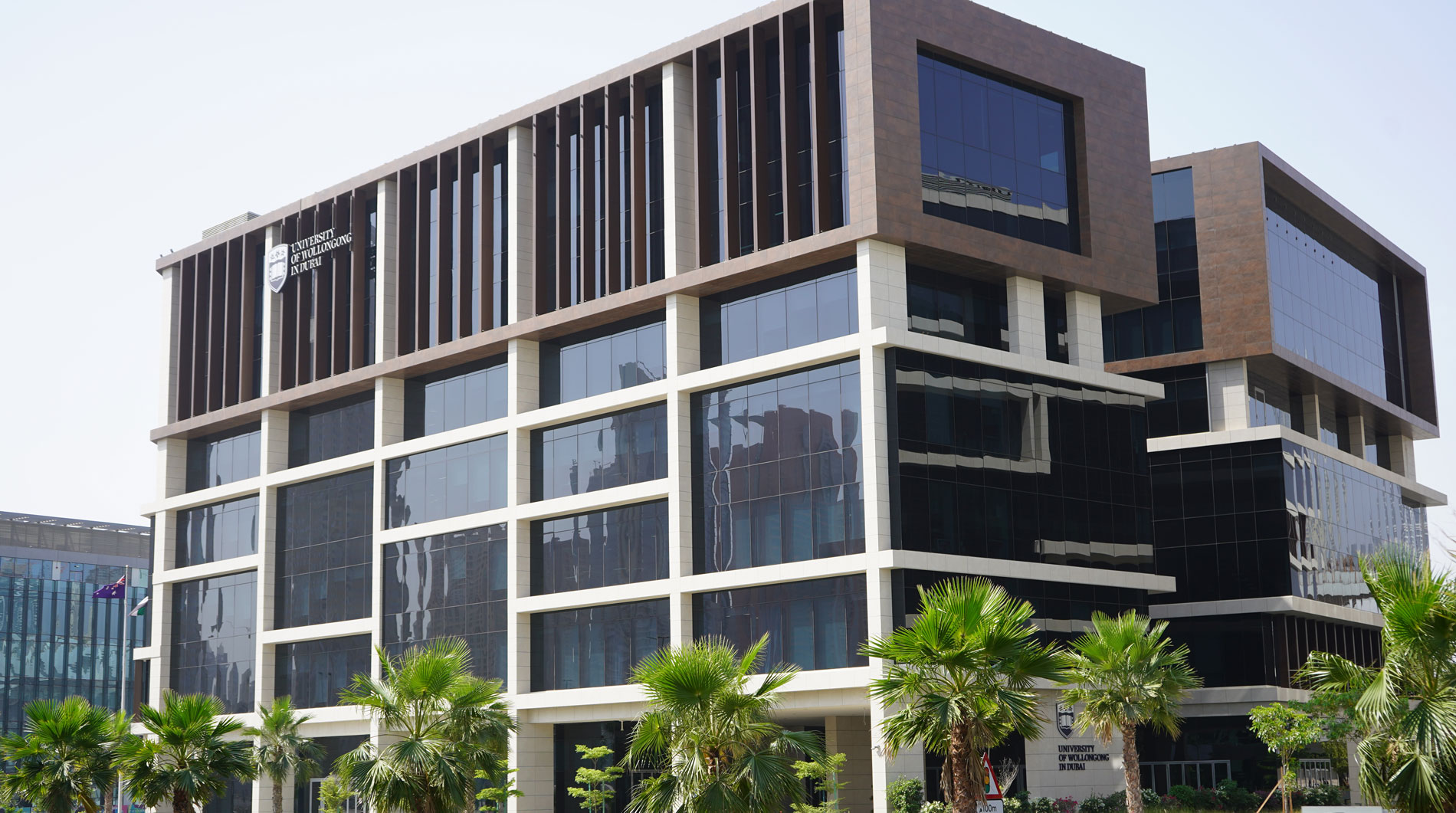 Open Day
Remember to attend our next Open Day on Saturday, 17 June 2023.
Join our experts to learn more about our degrees, and how you can enrol at UOWD in our
Autumn intake which starts on 18 September 2023.