Bachelor of Business (Marketing)
Bachelor of Business (Marketing)
Duration
3 Years Bachelor Degree
(24 subjects)

4 Years Bachelor Degree
with Integrated Freshman Year (32 subjects)
Classes commence
September (Autumn)
January (Winter)
April (Spring)
Yearly Fees*
AED 57,551 / USD 15,681
*VAT 5% inclusive
Note: Yearly fees will vary depending
on number of subjects enrolled in
Marketing is essential for all organisations, even small business operators and not-for-profits. The Bachelor of Business major in Marketing degree (previously known as Bachelor of Commerce: Marketing) degree provides students with a comprehensive grounding of specialized marketing skills and knowledge needed to effectively plan, develop and execute marketing strategies.
Increasingly, marketing is incorporating digital technology and there is increasing demand for digital marketers. Hence, within the marketing major, students are also taught to develop a variety of relevant skills such as marketing analytics, insight mining, brand management, content marketing, social media management, digital advertising, search engine optimization, customer research, project management and others. The program includes intensive applied marketing training with an emphasis on new and emerging media and marketing analytical tools.
Courses in the curriculum are developed with industry focus and are focused on exposure to training on real-world problems and situations to ensure that graduates are employable and ready to contribute at work. Students will gain theoretical and practical experience in media channel selection, digital storytelling, marketing communications, market research, and digital analytics to make decisions as well as craft communications plans for clients within the classroom setting. In particular, the program aims to develop a variety of relevant skills such as marketing analytics, e-commerce, insight mining, brand management, content marketing, social media planning and analytics, , digital marketing and digital advertising, customer engagement, search engine optimization and customer research. The technological and data driven tools aim to create graduates who excel at collaboration, industry focus, and finding solutions to business problems.
---
Students also have the opportunity to graduate with a double major by choosing one more specialisation from the list of specialisations offered under Bachelor of Business. Students opting for double major are required to complete an additional 48 cp of subjects from the second specialisation.
---
Students who have excelled academically at school and meet our advance entry requirements can finish their bachelor's degree in three years, instead of the existing four-year programs. Any prospective student that does not directly qualify for an advance entry three-year program, is still able to enrol in any of our bachelor's degree, through a one-year Freshman Year.
All applicants are required to complete a personal online interview set by the Faculty of Business, as an admission criteria. If required, in-person interviews may be arranged as a second step.
Admission requirements for UOWD depends on the type of high school curriculum you have followed. The requirements based on the most common high school curricula are listed below:
School System
Bachelor Degree
Advanced Entry
(3 Years)
Bachelor Degree
Direct Entry
(4 Years)
UAE
Al-Thanawiyya Al-Aama
N/A
Elite or Advanced Track 70%,
General Track 75%
Arab Countries
Al-Thanawiyyah Al-Aama
N/A
70%
American High School Diploma
Overall average grade of C
(70% or 2.5/4.0) + SAT 1100
Overall average grade of C
(70% or 2.5/4.0)
Bangladesh
HSC
GPA of 4.0 / 5.0
GPA of 3.0 / 5.0
Brazil
Brazil Higher Secondary Certificate
N/A
60%
British GCE Curriculum
Minimum 5 IGCSE/GCSE subjects
and Minimum of "CCD" in A levels
Minimum 5 IGCSE/GCSE subjects
and 2AS/ 1A level subject(s)
Chinese Senior High School
80%
60%
Colombia
Título de Bachiller Académico
N/A
3 out of 5 or
6 out of 10
International Baccalaureate Diploma
25 Points
21 Points
India
CBSE & ICSE, Grade 12
65%
50%
Iran
Pre-University Certificate
14
11
Japan
Upper Secondary School Diploma
3.8 out of 5
2.5 out of 5
Kenya
60
31
Mexico
N/A
6 out of 10
Nepal
School Leaving Certificate Examination
3 out of 4
2.3 out of 4
Nigeria
WAEC & NECO
N/A
Minimum of 7 subjects with no
more than 1 "Pass"
Pakistan
Higher Secondary School Certificate
60%
50%
CIS Countries
Attestat
N/A
Average 3/5
South Korea
CSAT
77.5%
70%

Notes:
All students applying for these programs are required to have an EmSAT in Mathematics with a score of 600 or equivalent.
Students with qualifications from other curriculum should contact the Student Recruitment and Admissions department at UOWD to determine their eligibility.
All students applying from non UAE MoE curriculum must provide an equivalency of their Secondary School Certificate from the Ministry of Education, UAE; stating the completion of Grade 12.
A student who does not satisfy the criteria for Equivalency of Secondary School Certificate, may be subject to conditional admission, based on receiving a Letter of No Objection to Conditional Admission issued by the Ministry.
At UOWD, all classes are taught in English and in order to enrol in a bachelor's degree you will need to submit one of the following certificate of English language proficiency:
English Language Testing
Bachelor Degree
Advance Entry
(3 Years)*
Bachelor Degree
Direct Entry
(4 Years)**
IELTS
Academic
Overall IELTS (Academic) score of 6.0
& Minimum score of 6.0 in Reading
& Writing Minimum score of 5.0 inListening & Speaking
Overall IELTS (Academic) score
of 5.0 & Minimum score of 5.0 in
Reading & Writing
TOEFL
Internet-based
79 with not less than 20 in Writing,
18 in Reading, 17 in Listening,
16 in Speaking
61
TOEFL
Computer based
213 with a 4.0
TWE/Essay Writing
173
TOEFL***
International paper based
550 with a 4.0
TWE/Essay Writing
500
EmSAT
Achieve – English
1400
1100

Notes:
* Students with a minimum overall score of 6.0 in academic IELTS and no more than one score (either in reading or writing) between 5.0 and 6.0 will be given the opportunity to complete a remedial subject in the first semester as a condition for progression.
** Students with a minimum overall score of 6.0 in academic IELTS (or equivalent) and a minimum score of 6.0 in reading and writing(or equivalent) are eligible for advanced standing for English Language subjects.
*** Students admitted under this criterion must complete the test at AMIDEAST.
If you are seeking advanced standing status, you will need to submit an official academic transcripts showing all courses studied and the grades obtained, syllabus details (including information on course content) for the courses you have successfully completed and an explanation of the grading system.
To make an application for your chosen program, complete the online application form and submit it along with all your supporting documentation (see below) prior to the application deadline.
Late applications may be accepted subject to the availability of places but applicants are encouraged to apply as early as possible.
Please ensure that all these documents accompany your application for admission form submittal:
An original or certified copy of your secondary school records
A Statement or Certificate of Completion of secondary school
Proof of your English language proficiency
(Note: Results from IELTS & TOEFL tests may be sent to the University directly from the IELTS or TOEFL testing centres quoting the UOWD institution code IELTS: AE109 / TOEFL: 7907)
UAE ID (if applying from within the UAE)
A copy of your passport (and Residence Visa, if resident in the UAE).
Additionally, if you are seeking advance standing in your chosen program:
Certified copies of official academic transcripts showing all courses studied and grades obtained, syllabus details (including information on course content) of the courses you successfully completed and an explanation of the grading system.
All applicants for admission who have completed the Thanaweya Al-Amma must get their certificates attested by the UAE Ministry of Education.

Applicants from all other curriculum, who have completed their high school from UAE, are required to obtain equivalency of their high school qualifications from the UAE Ministry of Education.

In these circumstances, you will be provisionally admitted to the University and permitted to commence the first semester of study, subject to you obtaining the required attestation/equivalency.
You must have your secondary school records and Certificates of Completion certified by:
The issuing Board of Secondary Education OR a recognised authority for secondary education
The Ministry of Foreign Affairs in the host country
The UAE Embassy in that host country OR the Embassy of the host country in UAE must attest the authenticity of the documents and attestations and the UAE ministry of Foreign Affairs
In special cases where complying with conditions (2) and (3) are not feasible, the certificates may be verified against originals by Embassies in the UAE and the UAE Ministry of Foreign Affairs.
In these circumstances, you will be provisionally admitted to the University and permitted to commence the first semester of study.
If you are unable to secure the attestations as outlined above you will be asked to sign a "Consent to Provide Documents" form agreeing to secure the equivalency. You will be permitted to commence your studies at UOWD, but will be given a maximum of one semester to obtain the attested certificate(s). UOWD reserves the right to take appropriate action against any applicant who cannot secure the appropriate documentation in this time, which may result in the termination of the student's enrolment at UOWD.
For more information or assistance on attesting documents from outside UAE, click here.
Program Structure
To qualify for the the Bachelor of Business (Marketing), a candidate shall accrue an aggregate of at least 144 credit points comprising of subjects from a common business subjects, specialised subjects required for major, general electives, general education subjects and a final year project.
This subject introduces students to the role and use of accounting information in a variety of organisations and society. Students evaluate both financial and non-financial reports and their impact on accountability, decision-making and corporate governance. The subject introduces students to various analytical techniques in order to make sound decisions in a variety of business and social settings.
The subject provides students with a conceptual tool kit for understanding and practicing responsible and ethical commerce in managing environment, globalization, technology, anti-corruption, labour and human rights. Working with industry, students will examine these issues from a variety of theoretical and practical perspectives and apply them to contemporary commercial contexts.
The aim of the subject is to introduce students to quantitative techniques and their application to the business world with an emphasis on the decision-making process. Students will be trained in the use of computer based software and models to analyze quantitative information for business decision-making.
This subject introduces students to essential macroeconomic and microeconomic ideas, models and reasoning, which helps them to understand various economic issues. The subject will demonstrate the importance of economics on business and society, and will stimulate greater awareness of economic approaches to the analysis of contemporary social issues.
This subject introduces fundamental concepts of corporate and personal finance, and the relationship with financial planning. Students are equipped with fundamental skills to understand the concept of time value of money, as applied to solving cash flow valuation problems within the context of corporate and personal finance. The subject also explores ethical issues in managing finance.
Organizations need to know how to position themselves against competition by identifying marketing opportunities and problems. The subject examines the fundamental concepts and theories relevant to the study and practice of marketing. The subject serves as a foundation for further studies in business by developing an overview of where marketing fits within organizations and what framework marketing provides for enhancing and enabling the conduct of a business.
Organisations rely on managers and the management function for the efficient and effective running of their operations. This subject will introduce students to the key management theories and concepts required for managing people, process, environment and organizational culture. Students will learn the implications of managerial decisions on the internal and external environments.
Choose 1 Elective from the following options
The subject introduces basic accounting systems (double entries), concepts and techniques to identify, classify, process, record and present accounting and financial information. This subject train students on how to prepare account and financial statements.
This subject introduces students to the economic analysis of contemporary social issues such as inequality, human resources, environment, growth and development, and international trade, and the institutions that play a significant role in shaping them. The emphasis will be on policy-relevant examples from both the domestic and international contexts.
This subject introduces the theory and practice of communication in business and in workplaces. It examines and discusses the cultural, organisational and personal contexts and processes of communication. The subject would develop skills of public speaking, making presentations, writing reports, understanding of non-verbal messages, listening and building relationships in business and workplaces.
This subject examines the roles of information systems in a modern organization. Topics would cover functions and purposes of various information systems and their components; system design and development process; information systems administration and management; social implications of information systems, and hands-on experience in the use of personal productivity software. The practical component includes using the internet, word processing, spreadsheets, database systems and website design.
Marketing research connects consumers and important stakeholders to marketers through information necessary for decision-making. It is fundamental to identification of marketing problems and opportunities. This course teaches creating research designs, methods for collecting information, analysing results, and disseminating findings and their implications. It uses analytical approaches and statistical software to formulate and solve research problems.
Marketing attempts to influence the way consumers behave. This course is designed to provide an understanding of consumer behavior. Students will learn the foundations of how consumers behave and the consumer decision-making process. They will learn to use relevant consumer understanding in the formulation of effective marketing strategies and tactics.
Marketing communications uses a variety of communication techniques and tools. This course teaches students the importance of digital & non-digital tools used in marketing communications. Students learn how to interpret, analyze, and create effective communication. Some of the areas they learn include creating effective online presence, creating websites and great online content, learning emerging digital trends and their impact on marketing communication.
Globally there has been an uprise in companies spending an increasingly significant amount of their budget on marketing initiatives. This course teaches students the understanding of tools and approaches that can be used to measure the value of budget expenditure through the lens of marketing. This course highlights approaches that can be used to measure the effectiveness of the marketing functions.
Choose 1 UAE Studies Subject
The societies and places in which we live are very complex, and the interactions of individuals, as well as social institutions, have a direct impact on the life path we take. This course provides an engaging and accessible introduction to urban sociology and the study of cities, with particular focus on the experience of the UAE and Dubai. We'll examine a number of substantive urban topics, including but not limited to the growth of cities and urban spaces in the UAE, sustainable development and practices, and the 'built' environment.
This course will introduce Public Health as an interdisciplinary science concerned with topics central to the population of U.A.E and on a wider scale of GCC region with regard to their physical, mental, and social well- being. The course focuses on current pertinent public health problems, assessing causation and examining intervention and management strategies at personal, social, and organizational levels.
This course offers an overview of the UAE's rapidly emerging significance and its increased roles in global networks of international relations and diplomacy. Within that overview, the course examines the internal dynamics of the UAE, in particular, the priorities that emerge from a specific workforce dependency, a construction and tourism industry that looks 'East' as much as it does 'West'. Thus the new 'Look East' policy complements the country's historical partnership with the Western states. With the expansion of its global ties and relations, the UAE also becomes more sensitive to transnational issues, such as immigration, fluctuations in international markets or terrorism.
This subject aims to provide an understanding of relations and interactions between society and environment, including impact of societies on the Earth and its processes. Topics covered include the agricultural, industrial and urban revolutions; governance of environments; Indigenous land management; climate change; sustainability; and environmental impacts in the context of the Anthropocene.
Compulsory Arabic Language Subject or Challenge Test
Language is key to everything we do. From verbal communication and the way we talk, to non-verbal communication and the emojis we use in our text messages, to the visuals we use to construct compelling visual stories, language is how we communicate. Living, studying and working the UAE, having a basic understanding of Arabic language can give you a huge competitive advantage. This introductory subject provides some of the basics of Arabic language, and you'll leave this subject able to communicate on a basic, conversational level.
General Elective Requirement
This course aims to provide students with critical thinking perspectives about the relationship between history, religion and culture, in this case, the formation of Islamic culture(s). A sociological introduction to the study of Islamic culture will introduce students to the emergence of Islam in its 7th century historical context, its relationship to the other monotheistic traditions of the region, its growth into the dominant cultural paradigm of the Near East by the 9th century, alongside its impact and contribution to key fields of medieval science and knowledge. A historical approach will help students acquire familiarity with key Islamic texts, institutions, concepts of authority, traditions of jurisprudence and spirituality, artistic expressions, as well as milestones in Islamic history. The course wraps up with a discussion of issues central to contemporary debates relating to Islamic culture, such as identity, gender, multiculturalism, pluralism, secularism and religiosity.
This course is focused on learning innovation and entrepreneurship that can be applied to any high-growth enterprise or other organization. The course is composed of three modules:
Module 1: Design Thinking
Module 2: Entrepreneurship
Module 3: Growth and Leadership
This course aims to enable students to develop analytical skills and problem-solving abilities for the development, implementation and control of marketing strategies. It equips students to be able to create new market segments, deal with competition, and defend market positioning for brands and organizations.
Choose Any 3 Marketing Subjects
The principal aim of the subject is to analyze the global marketing environment and develop appropriate international marketing strategies. The content will include: socio- economic, legal, political, financial and cultural factors affecting international marketing operations; analyzing the profiles of selected regional markets and strategic options for entry and expansion in those markets; international marketing research methods and data analysis techniques; international marketing mix decisions; and contemporary issues in multinational marketing.
This course examines the fundamentals of digital marketing in order to provide a solid foundation on digital marketing strategy, implementation, and execution. It gives students an understanding of key digital channels and platforms necessary for successful marketing. This is a hands-on course that will teach students to use digital tools such as SEO, SEM, blog and podcast creation, social media strategy, mobile marketing, and more.
As consumers, we purchase services every day – be they retail banking, supermarket or restaurant purchases, holidays, medical services, transportation, consultants, travel agents and many others. This subject covers conceptual and practical issues unique to the marketing of such services. The course also highlights the global growth of the service sector which has focused attention on its marketing function for organizations.
Tourism products include physical products (attractions, facilities, transportation and infrastructure) as well as services (including packages, programs and people). This course covers areas unique to marketing tourism such as tourism promotion, hospitality management, and intercultural management in tourism. Students will be able to apply their understanding of theory to real-life examples and case studies as well as gain additional insights of local and international tourism-based organizations.
Integrative Business Capstone enables students to apply the principles of ethical, socially responsible, and sustainable commerce in a simulated business environment. The subject is based on a series of lectures and an action based learning project. Students will be required to make multidisciplinary interactive decisions based on sound ethical, socially responsible and sustainable practice.
Choose Any 3 Business Subjects as Elective
Click here to view all business subjects
Program Outcomes
This program enables graduates to create data driven marketing strategies by understanding consumer behaviour, thereby contributing to the creation of a strong foundation for brands.  Graduates are also trained to analyse real-world marketing issues in developing and implementing marketing plans. The program will prepare graduates to exhibit multi-channel fluency and apply digital, oral, written, and visual skills for brand creation and stakeholder engagement. 
Career Opportunities: Completing this program will give you several exciting career opportunities that include roles such as Brand Manager, Market Research Analyst, Social Media Marketing Specialist, Content coordinator and Ecommerce coordinator, Advertising Executive, Digital Marketing Manager, Project Coordinator, Project Manager, Customer Relationship Manager, and many others. 
Accreditation and Recognition
All degrees at the University of Wollongong in Dubai are accredited by the Commission for Academic Accreditation (CAA) of the UAE Ministry of Education and are licensed by the Knowledge and Human Development Authority (KHDA). In addition, the degree is quality assured by UOW, which is registered with the Tertiary Education Quality and Standards Agency (TEQSA), the national regulator of the higher education sector in Australia.
Also, all business degrees of the University of Wollongong are accredited by The Association to Advance Collegiate Schools of Business (AACSB).
Students will be issued a UOW Australia degree upon graduation.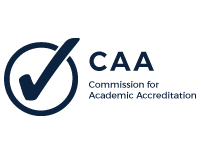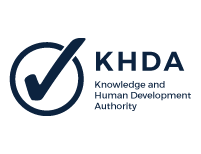 Professional Accreditation
Association to Advance Collegiate Schools of Business (AACSB)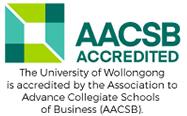 The Association to Advance Collegiate Schools of Business (AACSB) provides an international seal of approval for business programs that ensures the educational needs of students are met through high quality, continuous improvement and excellence in education. This globally recognised accreditation has been awarded to only the top five percent of the world's business schools.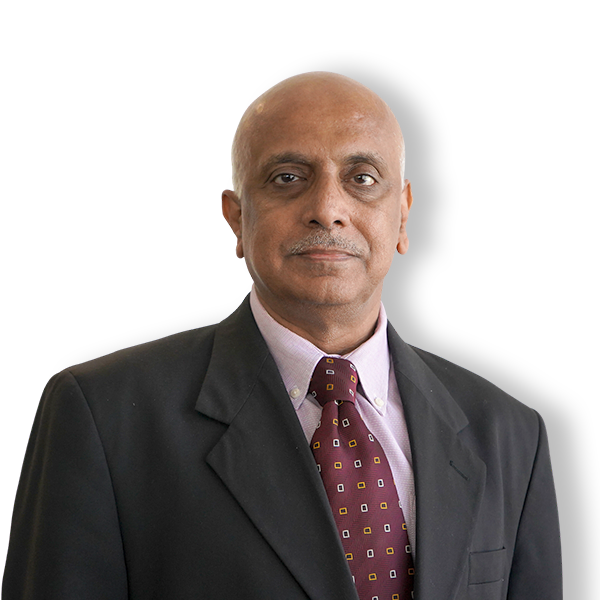 Dr Arijit Sikdar
Associate Dean
(Director Undergraduate)
Dr Arijit Sikdar has more than 15 years teaching and research experience in leading business schools. His research interests include strategic management issues related to technology and innovation, entrepreneurship and supply chain strategies.
Read More
Faculty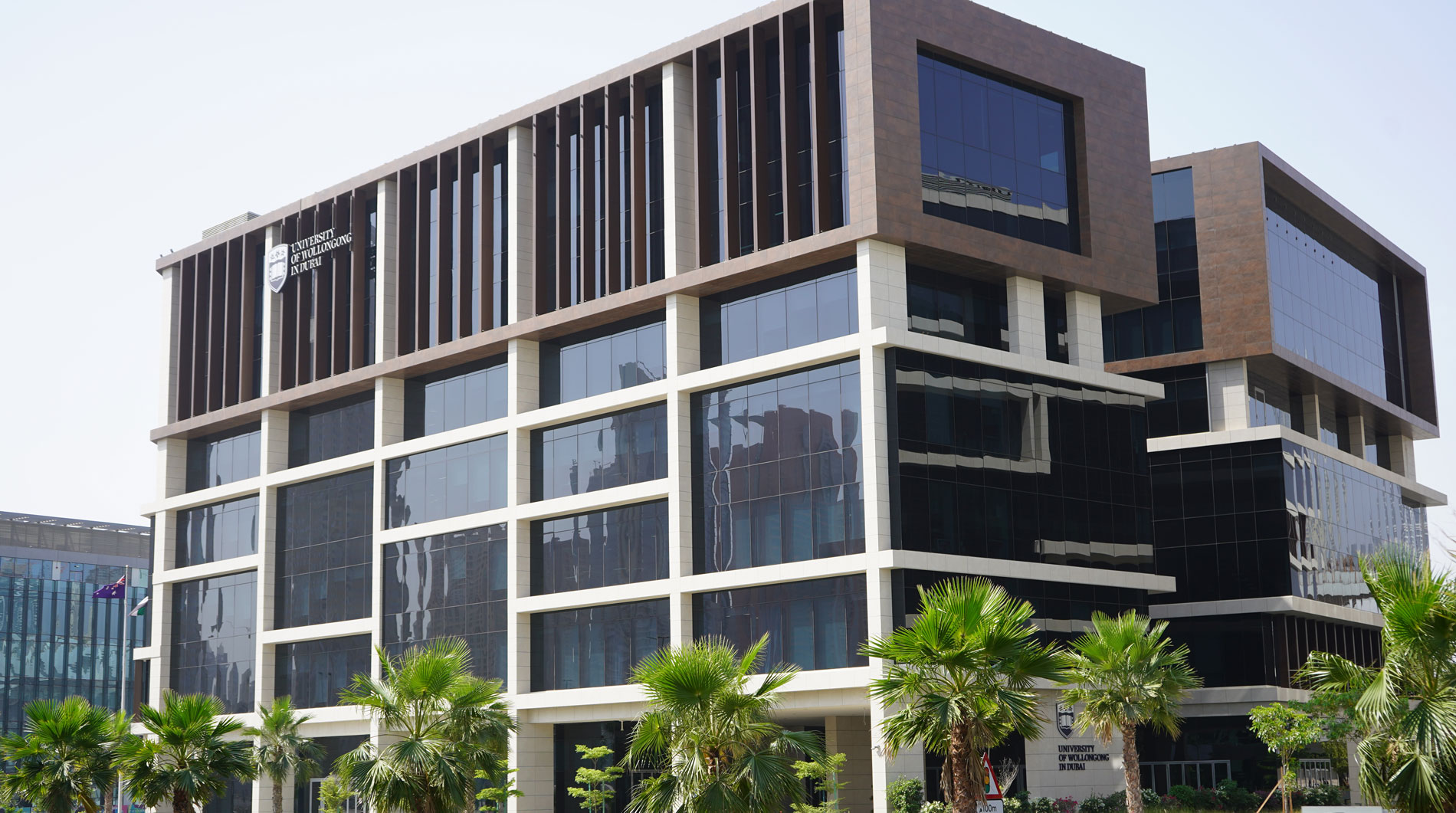 Open Day
Remember to attend our next Open Day on Saturday, 4 November 2023.
Join our experts to learn more about our degrees.