Master of Business Analytics
Master of Business Analytics
Duration
18 - 24 months
10 - 12 subjects
Classes commence
September (Autumn)
January (Winter)
April (Spring)
Fees*
AED 9,415.35 / USD 2,565 per subject
*VAT 5% inclusive
The Information Age that we live in today has compelled all businesses to undertake global disruption and transformation, aided by data analytics.
A Gartner survey of CEOs and senior executives revealed that Artificial Intelligence and Analytics is reported as the most impactful new technology for the third year in a row.
The U.S. News & World Report's annual job ranking list of 2022 showed that data scientists and analysts continue to be top careers, offering competitive salaries, opportunity for advancement, and a healthy work-life balance.
A 2020 Burtch-Works study of data science salaries reported the latest salary trends based on experience. Entry-level data scientists have a median starting salary of $95,000 while experienced data scientist salaries range from $165,000 $250,000.
According to a report by IBM, there will be a 39% growth in employer demand for demand for both data professionals.
The Master of Business Analytics curriculum is designed to prepare students to develop solid skills in data analytics for the challenges they will face as a business leader in today's rapidly changing environment. The program is taught as a combination of lectures and hands-on exercises in our 'Business Analytics Lab' using state of the art data science and analytics software. The Program is organized around four key themes:
Theme 1: Foundations of Business in the Information Age
This incorporates subjects related to modern managerial accounting, marketing, organizational behaviour and operations management.
Theme 2: Data Science Technologies for Industry 4.0
This incorporates subjects covering cutting-edge data analytics, artificial intelligence (AI), machine learning (ML) and deep learning (DL) tools and techniques using industry standard software like Statistical Analysis and Systems (SAS) Viya, Structured Query Language (SQL) and Python through Jupyter Notebooks.
Theme 3: Application of Data Science technologies in Macro and Micro Business Analysis
This incorporates subjects covering the application of data science and analytics technologies in micro settings of an organization's business functions (like accounting, human resources, operations, marketing and the like) as well as in macro settings of consumer markets, financial markets, labor markets and economic development across countries and regions.
Theme 4: Industry-based practicum
This is an industry-based analytics project where students will work on a real-life business scenario and develop an analytics solution in a live or a stimulated environment.
To make an application for your chosen program, complete the online application form and submit it along with all your supporting documentation (see below) prior to the application deadline.
Late applications may be accepted subject to the availability of places but applicants are encouraged to apply as early as possible.
The following records are required to process your application. Please ensure that all these documents accompany your UOWD Application for Admission form submittal:
The original transcripts of your bachelor's degree results
A Certificate of Completion
A Statement of Purpose
(If the above documents are not in English, a certified English translation is required)
Proof of your english language proficiency
(Note: Results from IELTS & TOEFL tests must be sent to the University directly from the IELTS or TOEFL testing centres quoting the UOWD institution code IELTS: AE109 / TOEFL: 7907)
Your current resume or CV
A copy of your UAE ID card (if applying from within the UAE)
A copy of your passport (and Residence Visa, if resident in the UAE)
Additionally, if you are seeking advance standing in your chosen program:
Certified copies of official academic transcripts showing all courses studied and grades obtained, syllabus details (including information on course content) of the courses you successfully completed and an explanation of the grading system.
Applications are required to obtain attestation / equivalency of their bachelor degree from the UAE Ministry of Education. The attestation / equivalency process is dependent upon whether you completed your bachelor's degree within the UAE or outside the UAE.
If the bachelor's degree was completed outside UAE, you must have your bachelor's degree and transcripts/mark sheets certified by:
The issuing University and/or recognised authority for tertiary education in the host country in which you completed your education
The Ministry of Foreign Affairs in the host country
The UAE Embassy in that host country OR the Embassy of the host country in UAE must attest the authenticity of the documents and attestations.
Additionally, the UAE Ministry of Education must issue an Equivalency Certificate. Applicants must have a valid UAE residency visa when applying for an Equivalency Certificate. In special cases where complying with conditions (2) and (3) are not feasible, the certificates may be verified against originals by Embassies in the UAE and the UAE Ministry of Foreign Affairs.
If you are unable to secure the Equivalency Certificate(s) as outlined above will be asked to sign a "Consent to Provide Documents" form agreeing to secure the equivalency. You will be permitted to commence your studies at UOWD, but will be given a maximum of one semester to obtain the equivalency certificate(s). UOWD reserves the right to take appropriate action against any applicant who cannot secure the appropriate documentation in this time, which may result in the termination of the student's enrolment at UOWD.
For more information or assistance on attesting documents from outside UAE, click here.
Program Structure
The minimum requirement to graduate from the Master of Business Analytics program is 12 subjects. However, if you have completed a bachelor's degree in a relevant business area or a UOWD Graduate Certificate in Business, you may be able to complete the MBAS program in a total of ten (10) subjects in line with UOWD's policy on Credit for Prior Learning decided in consultation with UOWD's Faculty of Business office prior to the beginning of the program.
The typical structure of the program is shown below:
Core Business Management Subjects
This foundation subject is intended for those who need to obtain some introductory understanding of the principles of accounting and financial management. No previous knowledge or experience is assumed. The subject will introduce you to the role that effective financial management makes within an organization. The aim is to increase your proficiency in the use of the accounting data that you receive in your work environment, as well as making you aware of the basis on which key financial decisions are made. You will be introduced to the basic concepts of financial decision-making and the role of financial management in organizations to allow you to become better acquainted with the planning and controlling of resources you have at your disposal. You will also learn how business analytics is influencing the different subdomains within accounting and financial management of an organization.
This course presents the foundations of Operations Management. Our focus is on understanding the design and management of conversion processes by which goods and services are transformed into products and services. This course is about managing resources and flows – flows of information, goods, services, materials, equipment, people and the accompanying costs. Goods and service providers must manage the highly interactive process of designing, producing, delivering, and disposing of products to assure success. In this course, the Business Analytics paradigm will be introduced; Business analytics combines data, technology, and mathematical models to help managers make better decisions, identify new opportunities, and become more competitive. Every aspect of business can benefit from using analytics, from understanding how customers behave to improving operation and financial performance. Combining Operations Management with Business Analytics will equip students with the mindset necessary to be able to classify various operations management problems, identify the nature of the information needed to be able to address the problem, translate these problems into the appropriate statistical and/or mathematical framework and interpret the results of the models in a verbal manner to the relevant stakeholders.
The subject examines the concepts underpinning the marketing process and theories relevant to the study and practice of modern marketing science. Key concepts covered include the creation and delivery of customer value, customer retention and return on marketing investment, marketing's role in an organisation as defined by the overall strategic plan, and its integration with other functional disciplines within the organisation, elements of marketing plan, competitor analysis and strategies, marketing environment, marketing research, consumer and business buying behaviour, strategic nature of segmenting markets, targeting, and positioning brands, marketing mix decisions, and marketing ethics and social responsibility. The subject provides a foundation for the development of effective market-oriented managerial thinking, communication and team-work skills.
This subject provides a comprehensive overview of management process and organisational behaviour for students to understand the foundations of management theory and the nature of human behaviour operating within organisations. The subject covers the history and contemporary analysis of management theory and concepts relating to: individual, group and organisational processes within business contexts. This subject enhances student's fundamental knowledge and learning skills in problem solving and decision making required to successfully engage with and complete further subjects within their postgraduate management degree. This subject also develops students' communication and teamwork skills and application of knowledge to analyse, consolidate and synthesise complex information.
Core Business Analytics Subjects
This subject introduces students to Statistical Learning and Business Data Analytics. Students are introduced to theoretical concepts of Statistical Learning and how to use these concepts in complex, big data Business Analytics. A specific business problem is used throughout the course to illustrate different aspects of statistical learning and business analytics. Understanding these business analytics outcomes is the main focus of this subject. The subject provides a solid basis from which Statistical Learning and Business Analytics techniques/tools can be applied to solve complex business problems. In addition, Visual Analytics software tools are introduced. This is first of the four subjects. An SAS Joint Certificate will be awarded when the four subjects are completed.
This subject is designed for students to further their training in Business Analytics. In-depth statistical learning and complex big data business analytics concepts are explored. Different big data business problems are chosen to demonstrate the in-depth concepts respectively. Techniques and tools are introduced and applied to help with the understanding of the in-depth concepts. Exploring different software tools under different circumstances to investigate different aspects of a big data business problem is emphasised in this subject. Interpretations and deriving conclusions of those business analytics outcomes are the main focus of this subject. Visual Analytics software tools are used together with data mining. In addition, predictive software tools are introduced.
This subject introduces students to Statistical Learning and Business Data Analytics. Students are introduced to theoretical concepts of Statistical Learning and how to use these concepts in complex, big data Business Analytics. A specific business problem is used throughout the course to illustrate different aspects of statistical learning and business analytics. Understanding these business analytics outcomes is the main focus of this subject. The subject provides a solid basis from which Statistical Learning and Business Analytics techniques/tools can be applied to solve complex business problems. In addition, Visual Analytics software tools are introduced. This is first of the four subjects. An SAS Joint Certificate will be awarded when the four subjects are completed.
This subject explores in-depth problems related to services and operations. Topics related to services and operations include cloud service, eHRM, social media, online business, financial services automation, manufacturing, retails and logistics. Massive business datasets are used to explore a range of business analytics scenarios related to services and operations. Data mining, especially text mining, products profiling, predictive forecasting and predictive analysis are the main focus. Visual analytics, data mining and predictive/forecasting software tools are used in this subject.
Quality of predictive analysis and accuracy of predictive forecasting of business analytics outcomes are the main focus in this subject. Students explore the latest innovations and trends in Business Analytics including topics related to artificial intelligence, machine learning, text mining, etc. Innovative techniques and tools are introduced to cater for the need of the business analytics in new emerging industries. Different business problems are chosen to illustrate the effectiveness and applicability of these innovations and trends.
Business Analytics Electives
This subject deals with the issues facing digital marketers to establish the distinctly different environment in which consumers operate on digital platforms. This grounding is then used as a basis to build an understanding of the digital environment to key applications in marketing such as research, adding value in the areas of product, distribution, pricing and promotion. A key focus is the link between delivering positive user experiences and developing customer relationships over time using digital marketing platforms.
The aim of the subject is to equip students with a conceptual understanding of econometrics and its methodology. Specification, estimation and use of linear regression models will be discussed. Data relating to the UAE and other countries will be used to familiarize students with relevant and important aspects of the course's content. The course is divided into three main components. After a review of the underlying statistical theory, Classical Linear Regression Models will be discussed in-depth. This will include specification, estimation and evaluation of simple and multiple regression models. The second component deals with situations where the assumptions underlying the Classical Linear Regression Models are violated. Specifically, the course will cover problems of multicollinearity, heteroscedasticity and autocorrelation. The final component deals with more advanced topics such as ARMA Family models, VAR MODEL, unit root testing and forecasting using regression and time-series model
The increasing amount of supply chain data in the rapidly expanding technological world of today makes the analysis of it much more exciting. This subject equips students with analytical models, methodologies and tools to support data-centric supply chain decision-making. Students will be able to verify and enhance existing operating models using quantitative techniques. The objective of this subject is to explore analytical methods for understanding and analyzing issues related to supply chain management where relevant analysis of data is needed. This course introduces students to a variety of modelling and optimization techniques for the analysis of strategic, tactical and operational supply chain problems such as demand forecasting, trend analysis, operational model designing, network analysis, logistics and transportation, and operational issues in new IT contexts. It provides hands-on learning for how to best analyze data derived from actual supply chain databases.
This subject enables student to integrate learning from across the course, and apply the skills and insights learned to a real-world, contemporary workplace issue or opportunity facing anionization. It acknowledges that to confidently manage in complex business environments, managers need to investigate issues and opportunities from multiple perspectives, execute projects by drawing on relevant research principles and methods, make appropriate business decisions, and communicate effectively to relevant target audiences. Students conduct applied business research and make a series of informed recommendations for addressing the issue or opportunity, finally delivering a written report and presentation. This is second of the two Capstone subjects in Master of Business Analytics. An Advanced SAS Joint Certificate will be awarded when the two subjects are completed.
Program Outcomes
Prestigious and Accredited Degree: Upon completion of the program, all students will get a Master's degree from University of Wollongong Australia, a university in the top 1% of the world universities, accord to QS World University rankings. This degree is fully accredited in the UAE by Commission for Academic Accreditation (CAA) and Knowledge and Human Development Authority (KHDA).
Professional Certification: As a part of the SAS Joint Certification Program®, a collaboration of leading global universities using the industry leading vendor of analytics software, SAS upon completion of the Master of Business Analytics program, all students will get an Advanced Professional Certification from SAS.
Career-Ready Skills: The completion of the program will equip the students with practical, hands-on and job ready skills in business analysis such as software like Statistical Analysis and Systems (SAS) Viya, Structured Query Language (SQL) and Python. This will enable them to be productive from day one at work.
Doctoral Study Opportunities: Should students wish to pursue further research after completing this Master's degree, UOW Dubai offers a PhD program in Business Analytics under the Faculty of Business.
The completion of the Master of Business Analytics program will open up a world of global career opportunities like
Data Scientist
Business Intelligence Analyst
Business Analyst
Data Engineer
Management Consultant
Market Research Analyst and many others
With the global nature of this degree, you will be equipped to work in any industry in private, semi private or government sector in any region of the world.
Accreditation and Recognition
All degrees at the University of Wollongong in Dubai are accredited by the Commission for Academic Accreditation (CAA) of the UAE Ministry of Education and are licensed by the Knowledge and Human Development Authority (KHDA). In addition, the degree is quality assured by UOW, which is registered with the Tertiary Education Quality and Standards Agency (TEQSA), the national regulator of the higher education sector in Australia.
Students will be issued a UOW Australia degree upon graduation.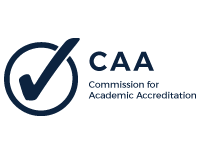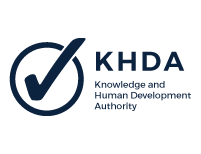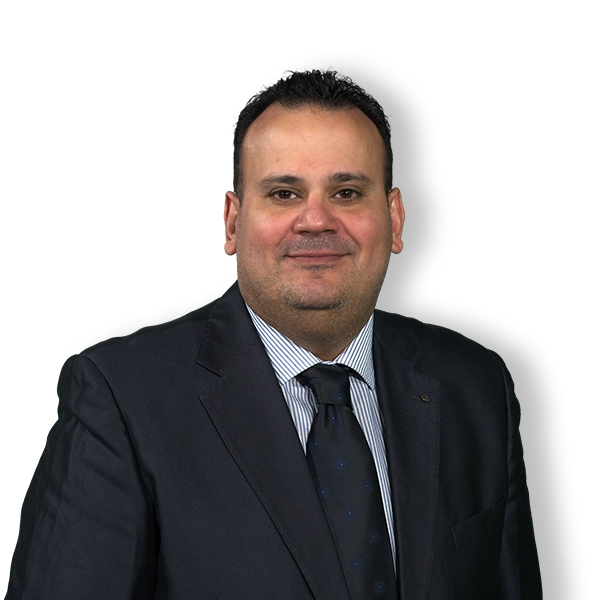 Dr Osama Al-Hares
Associate Professor
(Director Postgraduate)
Dr Osama Al Hares's research interests lie in financial performance, corporate valuation and value relevance, corporate governance, earnings management, accounting for goodwill and asset impairments, emerging financial markets, and accounting disclosure practices and analysis. He has extensive consultancy and training experience in banking, investment, services, and small businesses sectors.
Read More
Faculty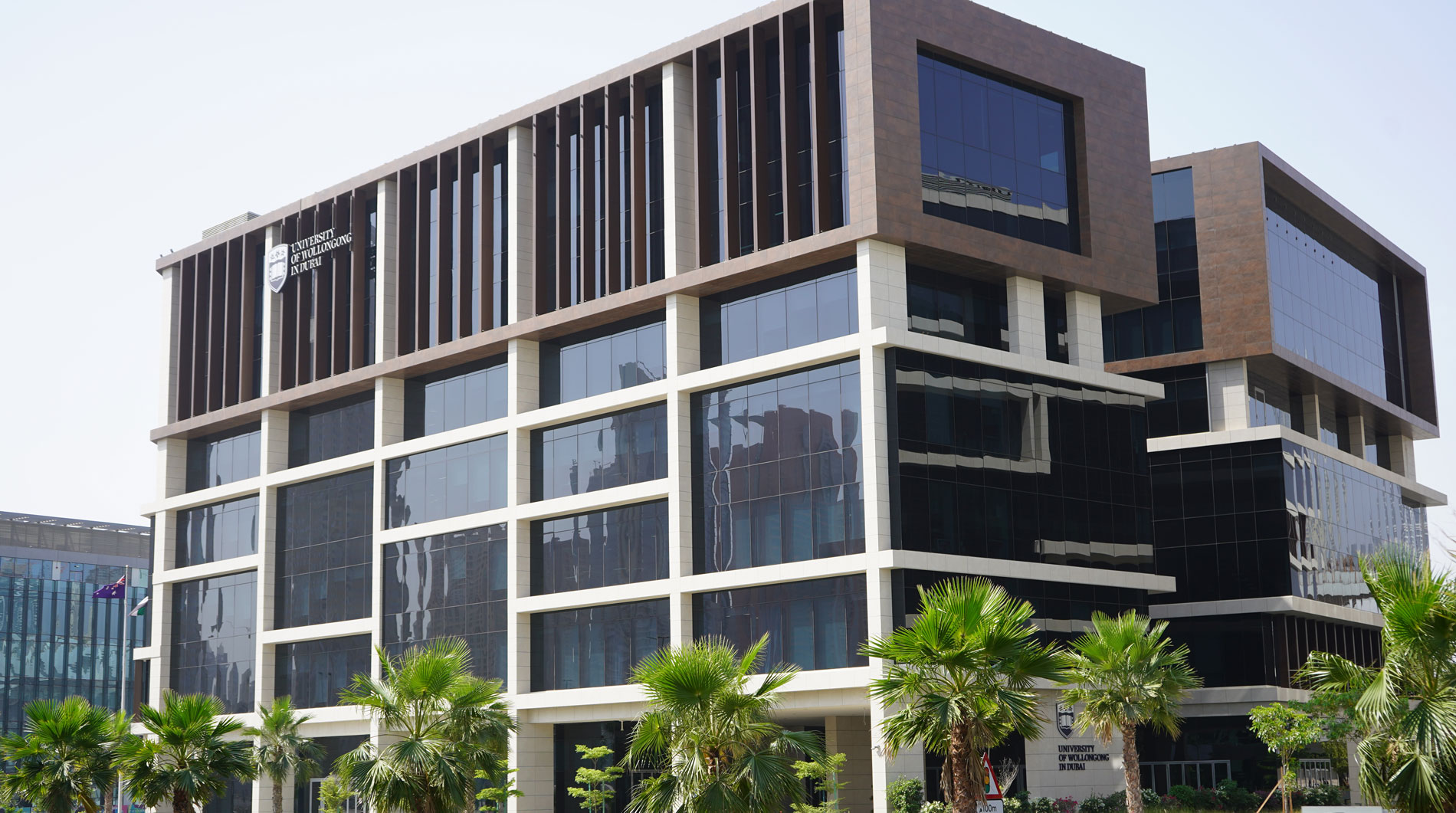 Open Day
Remember to attend our next Open Day on Saturday, 4 November 2023.
Join our experts to learn more about our degrees.