Master of Applied Finance (Corporate Treasury)
Master of Applied Finance (Corporate Treasury)
Duration
18 - 24 months
12 subjects
Classes commence
September (Autumn)
January (Winter)
April (Spring)
Fees*
AED 9,415.35 / USD 2,565 per subject
*VAT 5% inclusive
The LinkedIn 2022 report stated that with turbulence in the economy and uncertainty in financial markets, the expertise of financial professionals was highly sought after covid-19 pandemic in 2020. This category has seen a 63% growth. Most sought after skills are Corporate Finance, Financial Modelling, Portfolio Management, Mergers & Acquisitions (M&A), Trading, Corporate Finance Manager, Finance Business Partner, Equity Trader.
The Master of Applied Finance (Corporate Treasury) degree in Dubai include relevant and current case studies that compare theory with examples of leading-edge corporate practices, guest lectures delivered by industry professionals, peer learning and critical reflection, followed by undertaking assessments that focus on using and applying knowledge and skills in real-life settings.
The Master of Applied Finance prepares you for career roles in corporate finance, investments, banking and global markets. the program provides a hands-on, immersive financial analytics experience and will help you deepen your understanding of industry trends, develop global market insights and improve relevant skills including sustainable and corporate finance, corporate valuation, investment and portfolio management, fintech skills, emerging trends in financial landscape, managerial finance, risk management and data driven decision making.
Students applying for a master's degree must have completed a bachelor's degree (or equivalent) at an accredited institution of higher education and have achieved the minimum grades outlined below:
Country
Direct Admission
Probationary Entry*
GPA 2.5-2.99 or equivalent
Conditional Entry**
GPA 2.0-2.49 or equivalent
Australia
65%
57%
50%
Brazil
7/10
6/10
5/10
China
75%
63%
50%
Colombia
3.5/5
3.25/5
3/5
Egypt
65% (Good)
57%
50% (Pass)
India
50%
45%
40%
10 Point System: 7.0/10.0
10 Point System: 6.0/10.0
10 Point System: 5.0/10.0
4 Point System: 3.0/4.0
4 Point System: 2.5/4.0
4 Point System: 2.0/4.0
Iran
14
13
12
Japan
70/100 or 4/5
65/100 or 3.5/5
60/100 or 3/5
Jordan
70%
60%
50%
Kenya
50%
45%
40%
Lebanon
11
10.5
10
Mexico
8/10
7/10
6/10
Nepal
50%
45%
40%
Nigeria
50%
45%
40%
Pakistan
50%
45%
40%
Russia
Average of 4
Average of 3.5
Average of 3
South Korea
80/100
75/100
70/100
UAE
3
2.5
2
UK
2nd Class Honours with lower division (or min 50%)
45%
Pass (or min 40%)
USA
3
2.5
2
* Applicants with a bachelor's degree in the relevant field of study, or its equivalent, with an overall GPA between 2.5 and 2.99 (on a 4.0 scale) may be conditionally admitted to a master's program, only if they meet the necessary english language requirement. Such students must take a maximum of 18cp of subjects studied for the master's degree during the period of conditional admission and must achieve an overall WAM of 55 in their first 3 subjects at the University. Students who fail to achieve this standard may have their enrolment discontinued.
** Applicants with a bachelor's degree in the relevant field of study, or its equivalent, with an overall GPA between 2.0 and 2.49 (on a 4.0 scale) may be conditionally admitted to a master's degree, only if they meet the necessary english language requirement and they will be required to complete a maximum of 18cp remedial non-credit bearing subjects prior to enrolment in their chosen Master's degree. Students must achieve a minimum WAM of 55 in these subjects in order to progress to the master's degree or may have their enrolment discontinued.
Note:
[1] Unless otherwise stated, the entry requirements above are based on Section I institutions. Further details on alternate entry requirements can be obtained by contacting the Admissions department.
[2] The Master of Applied Finance is an advanced degree for students who have a recognised bachelor's degree in Business, Engineering, Maths or IT related specialisation. Students who do not have the above background may be admitted on probationary status subject to the successful completion of the foundation subjects of the MAF program.
At UOWD, all classes are taught in English and in order to enrol in a master's degree you will need to submit one of the following certificate of English language proficiency:
English Language Test
Entry Score
IELTS
Academic
Overall score of 6.0 with 6.0 in Reading and Writing and 5.0 in Listening and Speaking
TOEFL
Internet based
79 with not less than 20 in Writing, 18 in Reading, 17 in Listening, 16 in Speaking
TOEFL
Computer based
213 with a 4.0 TWE/Essay Writing
TOEFL*
International paper based
550 with a 4.0 TWE/Essay Writing
EmSAT
Achieve English
1400
Note: Students who have achieved an overall Academic IELTS score of 6, but with a minimum of 5 in reading and writing for their relevant program, may opt to take Academic Writing as an additional subject during their first semester at an additional fee of AED 1,050/USD 286. A 50% pass rate is required to clear the post enrolment condition. Alternatively, the student may opt to retake the IELTS test.
* Students admitted under this criterion must complete the test at AMIDEAST.
If you are seeking credit for prior learning, you will need to submit an official academic transcripts showing all courses studied and the grades obtained, syllabus details (including information on course content) for the courses you have successfully completed and an explanation of the grading system. Your eligibility for Credit for Prior Learning will be decided in consultation with UOWD's Faculty Offices prior to the beginning of the program.
To make an application for your chosen program, complete the online application form and submit it along with all your supporting documentation (see below) prior to the application deadline.
Late applications may be accepted subject to the availability of places but applicants are encouraged to apply as early as possible.
The following records are required to process your application. Please ensure that all these documents accompany your UOWD application for admission form submittal:
The original transcripts of your bachelor's degree results

A Certificate of Completion
(If the above documents are not in English, a certified English translation is required)
Proof of your english language proficiency
(Note: Results from IELTS & TOEFL tests must be sent to the University directly from the IELTS or TOEFL testing centres quoting the UOWD institution code IELTS: AE109 / TOEFL: 7907)
Your current resume or CV

A copy of your UAE ID card (if applying from within the UAE)

A copy of your passport (and Residence Visa, if resident in the UAE).
Additionally, if you are seeking advance standing in your chosen program:
Certified copies of official academic transcripts showing all courses studied and grades obtained, syllabus details (including information on course content) of the courses you successfully completed and an explanation of the grading system.
Applications are required to obtain attestation / equivalency of their bachelor's degree from the UAE Ministry of Education. The attestation / equivalency process is dependent upon whether you completed your bachelor's degree within the UAE or outside the UAE.
If the bachelor's degree was completed outside UAE, you must have your bachelor's degree and transcripts/mark sheets certified by:
The issuing University and/or recognised authority for tertiary education in the host country in which you completed your education

The Ministry of Foreign Affairs in the host country

The UAE Embassy in that host country OR the Embassy of the host country in UAE must attest the authenticity of the documents and attestations.
Additionally, the UAE Ministry of Education must issue an Equivalency Certificate. Applicants must have a valid UAE residency visa when applying for an Equivalency Certificate. In special cases where complying with conditions (2) and (3) are not feasible, the certificates may be verified against originals by Embassies in the UAE and the UAE Ministry of Foreign Affairs.
If you are unable to secure the Equivalency Certificate(s) as outlined above will be asked to sign a "Consent to Provide Documents" form agreeing to secure the equivalency. You will be permitted to commence your studies at UOWD, but will be given a maximum of one semester to obtain the equivalency certificate(s). UOWD reserves the right to take appropriate action against any applicant who cannot secure the appropriate documentation in this time, which may result in the termination of the student's enrolment at UOWD.
For more information or assistance on attesting documents from outside UAE, click here.
Program Structure
The Master of Applied Finance offers a unique approach to finance with an in-depth and rigorous learning experience. The program has two specialisations; Investing and Corporate Treasury. Alongside a foundation in the specialized knowledge and skills related to holistic applied finance areas, you will also have opportunities to deeply understand the real challenges facing organizations in managing businesses and specialize and apply what you've learned in practice. The Program is organized around three key themes:
This subject examines the framework for financial statement analysis with discussion of the role of accounting information and intermediaries. Emphasis is on the appraisal and prediction of corporate financial performance from publicly available information such as accounting numbers, industry and economic statistics as well as other stock market data. Cases and problems are gradually introduced, provoking an analytical and creative thinking process ending with the evaluation and preparation of appropriate business strategies.
This subject reviews the global financial system and investigates the functioning of Australian financial institutions and markets. Particular content may include coverage of the evolution of the global monetary system and organisations; the international financial markets including Euromarket; the framework of Australian financial system; the role of regulation sectors; the operations of money market, capital market and derivative market; the banking industry and payment system; and the implication of monetary and fiscal policies on financial markets.
This subject develops the fundamental concepts of econometrics used in applied economic work in the academic, business and government sectors. The subject covers the standard and non-standard econometric models based on time series, cross-section and qualitative data. Emphasis will be on applications of the econometric methodologies to empirical research.
This subject examines advanced aspects of corporate finance within the contemporary business environment. The subject first analyses the impact of capital markets, information asymmetries and principal-agent conflicts on practical decision-making in the firm. It then investigates several specialised areas receiving increased scrutiny from corporate stakeholders including financial distress and restructuring, corporate governance, managerial compensation, organisational architecture and risk management, debt and equity strategies, mergers and acquisitions and emerging market corporate finance.
The focus in this subject will be on providing protection against portfolio, financial and corporate risks that are common to any number of basic and advanced investment decisions. Topics covered include risk insurance; the function of a risk management program to satisfy shareholders, employees, regulators, and other important stakeholders; the continuing evolution of best-practice risk policies and methodologies and associated risk infrastructures; implementation and the efficient communication of an organisation-wide Enterprise Risk Management (ERM) approach that encompasses market, credit, liquidity, operational, legal and regulatory, business, strategic and reputation risks.
Contact Faculty of Business for subject description
This subject provides an introduction to the theory and practice of financial management. The financial manager plays a key role in the development of a company's strategic plan. In particulars/he is concerned with providing advice on which investment opportunities should be undertaken and how they should be financed. Both of these decisions should be taken in the context of maximising the value of the investment made in the company by its shareholders. Investment of funds in assets determines the size of the company, its profits from operations, its business risk and its liquidity. Obtaining the best mix of financing and dividends determines the company's financial charges and its financial risk; which in turn impacts on its valuation. It is the aim of this course to examine many of these issues.
This subject examines international finance and investment from the perspective of the multinational corporation. Topics studied include various aspects of the international monetary system, the Euromarkets, foreign exchange markets, internal and external exposure management techniques, currency futures and options, swaps, financing multinational corporation investment, multinational corporation investment decision making, political risk analysis and international taxation.
This subject examines bank management theory as applied to the practice of bank operations within the Australian banking sector. It entails comprehensive discussion on issues that are commonly involved within the banking environment such as the regulatory structure, risk management, commercial lending, capital adequacy analysis, asset and liability management, liquidity management, and the latest developments within the banking world.
Research Capstone Project
This subject provides students with the skills and knowledge necessary to conduct applied research within the finance industry and to provide innovative solutions to both specialist and non-specialist audiences. Students are required to draw on their knowledge of relevant literature and research methodologies to collect and analyse data, interpret results and provide convincing recommendations to relevant stakeholders. Potential topics include: interest rate and/or foreign currency swap markets, futures and option pricing models, issues in valuation methodologies, microstructure, developments in either the equity or debt capital markets, the global financial crisis, securitisation, the evolution of infrastructure finance, resource project finance, capital adequacy of banks, issues in bank regulation, stock market exchanges, recent use of technology in markets, financial planning and credit risk measurement.

Note: All students commencing in Autumn 2023 onwards would be required to complete a Research capstone of 12 credit points
In addition, you will choose any one elective from the approved list below:
This subject examines a bank's lending process and the securities associated with it. The subject includes comprehensive discussion of issues concerning lending within the banking environment, such as regulation of security offerings, principles of good lending, documents involved in lending, lending and the consumer credit code, new developments in lending and securities, and their impact on the banking sector.
This subject deals with the financial management tools and techniques appropriate for small and medium-sized business enterprises. It includes the study of potential investors and their mindset at various stages in the firm's life cycle, thus covering sources, uses and management of funds from pre-purchase to public listing. A case study approach is employed. Issues addressed include valuation, performance measurement, obtaining and organising finance, financial planning, and cost of financial capital and exit strategies.
This subject provides students with realistic stock market simulations in which they are able to trade shares, options, bonds, managed funds, and international stocks. The core of the subject is in the construction and administration of a simulated investment portfolio using an online method. Students are introduced to financial markets, order placement techniques, trading strategies and portfolio theory. Students experience the pressure of live markets and learn how to manage a portfolio. The subject bridges classroom theory with real-world practical experience.
This subject will expose students to the main types of financial derivatives, such as options, futures, swaps and synthetic derivatives. It will explore the principles and practical use of derivatives, conceptual and analytical aspects of derivatives, their main characteristics and the most dangerous pitfalls in using them. This subject will also undertake an advanced analysis of investment theory with an emphasis on the integration of derivative use and strategies with other portfolio management skills. Individual topics include; binomial decision theory, trading strategies using complex derivative structures, interest rate futures and swaps, the Greeks, futures options, value at risk, credit derivatives, weather, energy, and insurance derivatives, securitisation and the credit crisis, and the way commodity prices are modelled and commodity derivatives are valued.
The subject examines core economic concepts relevant to business and managerial analysis and decision making. These concepts are used both to provide an economic basis for consumer and business decision making, as well as to equip students with the skills to identify and analyse aspects of the contemporary economic environment relevant to the operations of business. It commences with a microeconomic examination of the behaviour of individual economic units and understanding of the operation of markets. We then explore macroeconomics and its application to the functioning of the economy overall. Here, we explore the interrelations amongst participants and markets in a modern open macro economy and emphasise relevant topics such as the labour market and unemployment, inflation and interest rates, trade and exchange rates, and government policy intervention.
This subject is designed to provide students a basic understanding of the principles, nature and form of Islamic Banking and Finance. Various aspects of Islamic Banking and Islamic Finance will be discussed such as: Modes of Financing, Product Development, Shariah Standards & Rulings, Islamic Investment products, Islamic Capital Markets, Islamic Insurance(takaful) System and Islamic Risk Management, etc. A historical background as well as the challenges for Islamic Banking and Finance will also be discussed.
Program Outcomes
Prestigious and Accredited Degree: Upon completion of the program, all students will get a Master's degree from University of Wollongong Australia, a university in the top 1% of the world universities, accord to QS World University rankings. This degree is fully accredited in the UAE by Commission for Academic Accreditation (CAA) and Knowledge and Human Development Authority (KHDA).
Skills You'll Learn to Support Your Career Goals: The completion of the program will equip the students with practical, hands-on and job ready skills like Financial management, Valuation Skills, Corporate Finance, Financial Modeling, Portfolio Management, Communication Skills, Versatility and Flexibility, Strategic Thinking, Entrepreneurial Spirit, Financial Leadership Skills, Resilience, Mergers & Acquisitions (M&A), Corporate Problem-Solving, Business Decision Making, Interpersonal Skills and Networking.
Doctoral Study Opportunities: Should students wish to pursue further research after completing this Master's degree, UOW Dubai offers a PhD program under the Faculty of Business.
Global Career Opportunities: Chief Financial Officer, Chief Executive Officer, Corporate Finance Manager, Finance Business Partner, Equity Trader, Compliance officer, Corporate Investment Banker, Venture Capitalist, Mergers & Acquisition Specialist, Corporate Treasurer, Financial Advisor/Consultant, Financial Risk Analyst, Financial Trader.
With the global nature of this degree, you will be equipped to work in any industry in private, semi private or government sector in any region of the world.
Accreditation and Recognition
All degrees at the University of Wollongong in Dubai are accredited by the Commission for Academic Accreditation (CAA) of the UAE Ministry of Education and are licensed by the Knowledge and Human Development Authority (KHDA). In addition, the degree is quality assured by UOW, which is registered with the Tertiary Education Quality and Standards Agency (TEQSA), the national regulator of the higher education sector in Australia.
Also, all business degrees of the University of Wollongong are accredited by The Association to Advance Collegiate Schools of Business (AACSB).
Students will be issued a UOW Australia degree upon graduation.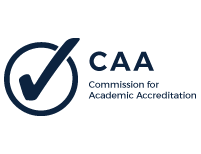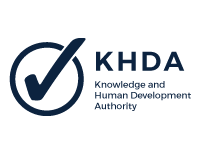 Professional Accreditation
Association to Advance Collegiate Schools of Business (AACSB)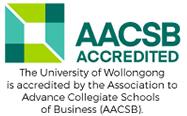 The Association to Advance Collegiate Schools of Business (AACSB) provides an international seal of approval for business programs that ensures the educational needs of students are met through high quality, continuous improvement and excellence in education. This globally recognised accreditation has been awarded to only the top five percent of the world's business schools.
Dr Haroon Khan
Associate Professor
(Discipline Leader - Accounting and Finance)
Dr Haroon Khan is an associate Professor and the Finance Program Director in the University of Wollongong in Dubai.
He received his PhD in 2011 from IAE, Graduate School of Management, Aix-en-Provence, & ESSEC, Paris, France, with specialisation in Strategic and Entrepreneurial Finance.
Read More
Faculty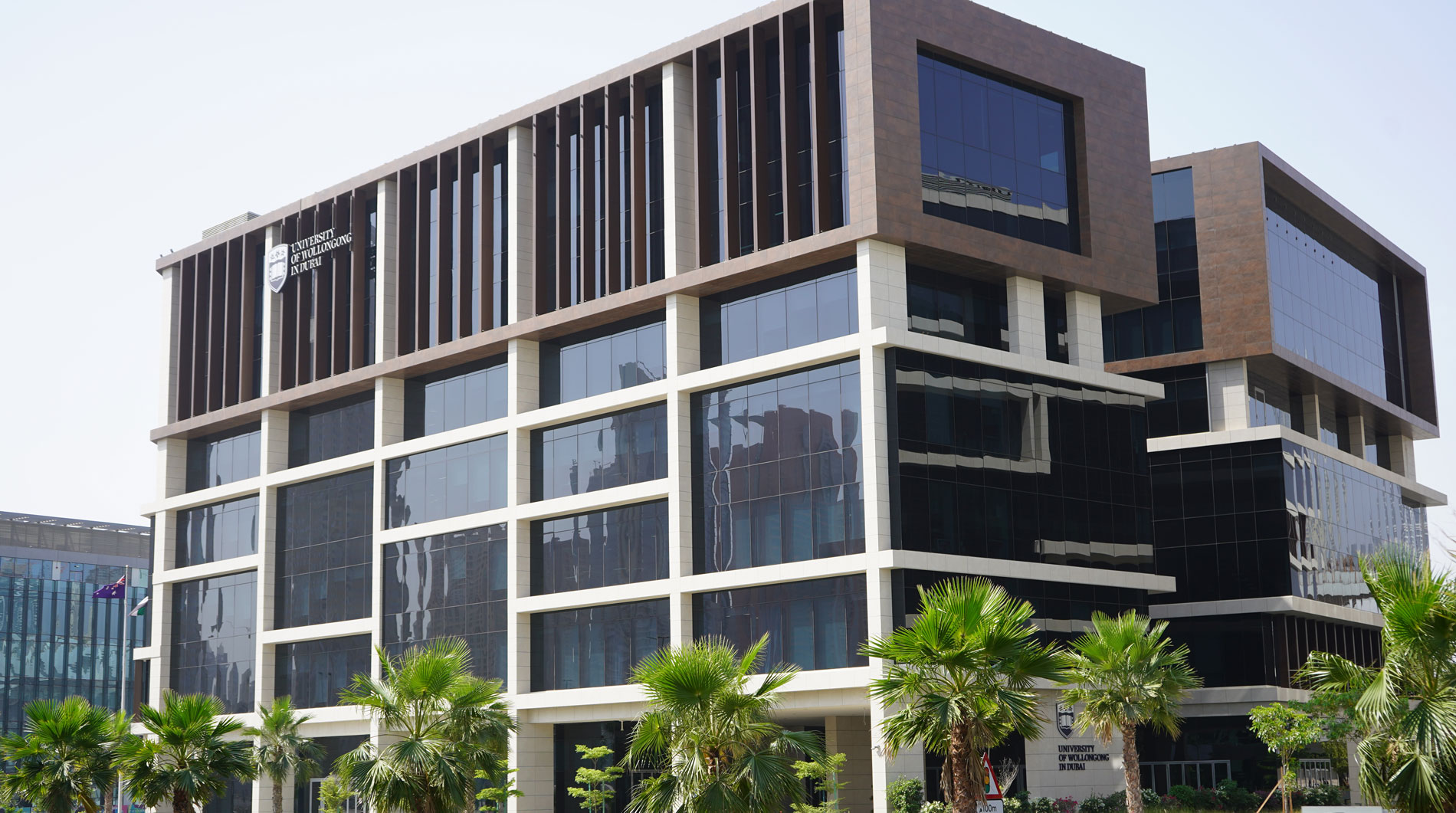 Open Day
Remember to attend our next Open Day on Saturday, 4 November 2023.
Join our experts to learn more about our degrees.