Duration
18 - 24 months
(Weekends only)
Intakes
Winter - January
Spring - April
Summer - July
Autumn - September
Yearly Fees
AED 54,842 / USD 14,943
(VAT 5% inclusive)
Note: Yearly fees will vary depending
on number of subjects enrolled in
Our Master of Business Administration (MBA) degree will enable you to gain a holistic strategic business point-of-view required to operate effectively in an increasingly competitive and dynamic global business landscape.

The program is designed for experienced professionals with ambition and drive who wish to develop their responsible and sustainable leadership skills. Students may also have the opportunity to participate in a study abroad tour to complete their elective subject.

If you are aiming to become the next top CEO, Business Operations Director, Chief Financial Officer, Human Resources Director, Chief Marketing Officer or Information Technology Director amongst others, the Master of Business Administration (MBA) is for you.
To make an application for your chosen program, complete the online application form and submit it along with all your supporting documentation (see below) prior to the application deadline.
Late applications may be accepted subject to the availability of places but applicants are encouraged to apply as early as possible.
The following records are required to process your application. Please ensure that all these documents accompany your UOWD application for admission form submittal:
The original transcripts of your bachelor's degree results
A Certificate of Completion
(If the above documents are not in English, a certified English translation is required)
Proof of your english language proficiency
(Note: Results from IELTS & TOEFL tests must be sent to the University directly from the IELTS or TOEFL testing centres quoting the UOWD institution code IELTS: AE109 / TOEFL: 7907)
Your current resume or CV
Letter(s) from employer(s) showing 2 years of work experience (for MBA applicants only)
A copy of your UAE ID card (if applying from within the UAE)
A copy of your passport (and Residence Visa, if resident in the UAE).
Additionally, if you are seeking advance standing in your chosen program:
Certified copies of official academic transcripts showing all courses studied and grades obtained, syllabus details (including information on course content) of the courses you successfully completed and an explanation of the grading system.
Applications are required to obtain attestation / equivalency of their bachelor's degree from the UAE Ministry of Education. The attestation / equivalency process is dependent upon whether you completed your bachelor's degree within the UAE or outside the UAE.
If the bachelor's degree was completed outside UAE, you must have your bachelor's degree and transcripts/mark sheets certified by:
The issuing University and/or recognised authority for tertiary education in the host country in which you completed your education
The Ministry of Foreign Affairs in the host country
The UAE Embassy in that host country OR the Embassy of the host country in UAE must attest the authenticity of the documents and attestations.
Additionally, the UAE Ministry of Education must issue an Equivalency Certificate. Applicants must have a valid UAE residency visa when applying for an Equivalency Certificate. In special cases where complying with conditions (2) and (3) are not feasible, the certificates may be verified against originals by Embassies in the UAE and the UAE Ministry of Foreign Affairs.
If you are unable to secure the Equivalency Certificate(s) as outlined above will be asked to sign a "Consent to Provide Documents" form agreeing to secure the equivalency. You will be permitted to commence your studies at UOWD, but will be given a maximum of one semester to obtain the equivalency certificate(s). UOWD reserves the right to take appropriate action against any applicant who cannot secure the appropriate documentation in this time, which may result in the termination of the student's enrolment at UOWD.
Program Structure
The program is delivered in a condensed mode, with subjects being delivered over 3 weekends each trimester.
The course has been designed to cover three stages:
During this stage you will learn to diagnose issues in real organisations with a focus on marketing, employee engagement, talent management and accounting.
Accounting for Managerial Decision-Making
Strategic Marketing Management
Responsible Talent Management Strategies
During this stage you explore the latest thinking and practices in organizations and research worldwide, while developing skills in innovation and business transformation.
Design Thinking and Business Transformation
Innovation, Entrepreneurship and Commercialization
Financial Strategy and Governance
During this stage, you develop your strategic decision-making skills, undertake a real-world business project and hone your personal effectiveness as a responsible leader.
Contemporary Global Perspectives on Strategy
Strategic Business Project*
Responsible Leadership Effectiveness
Global Business Issues and Practices
In addition, you will choose any two 900-level elective subjects.
*You must complete Business Research Methods, an online zero-credit course, as a prerequisite for Strategic Business Project
Career Opportunities
The universal appeal of the MBA qualification means graduates can expect to take up senior management positions in a variety of industries, or even head their own companies. Students and graduates of the MBA can work in careers such as:
General Managers
Business Development Manager
Accreditation and Recognition
All programs at the University of Wollongong in Dubai are accredited by the Commission for Academic Accreditation (CAA) of the UAE Ministry of Education and are licensed by the Knowledge and Human Development Authority (KHDA). They are also quality assured by UOW, which is registered with the Tertiary Education Quality and Standards Agency (TEQSA), the national regulator of the higher education sector in Australia.
Also, all business programs of the University of Wollongong are accredited by The Association to Advance Collegiate Schools of Business (AACSB).
Students will be issued a UOW Australia degree upon graduation.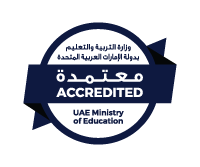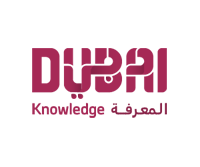 Professional Accreditation
Association to Advance Collegiate Schools of Business (AACSB)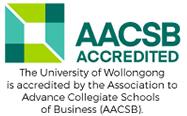 The Association to Advance Collegiate Schools of Business (AACSB) provides an international seal of approval for business programs that ensures the educational needs of students are met through high quality, continuous improvement and excellence in education. This globally recognised accreditation has been awarded to only the top five percent of the world's business schools.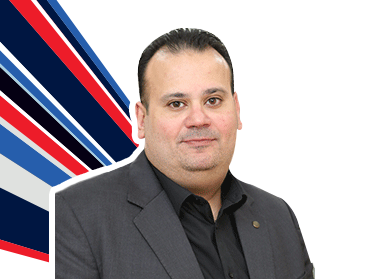 Dr Osama Al-Hares
Program Director
Dr Osama Al Hares's research interests lie in financial performance, corporate valuation and value relevance, corporate governance, earnings management, accounting for goodwill and asset impairments, emerging financial markets, and accounting disclosure practices and analysis. He has extensive consultancy and training experience in banking, investment, services, and small businesses sectors.
Read More
Faculty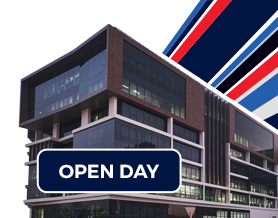 Open Day
Do you know that our next Open Day is on Friday 24th September, 2021?
Join our experts to learn more about our degrees, and how you can enrol in our autumn intake which starts on 26th September.