Alumni Awards
The UOWD biennial Alumni Awards recognise and celebrate the outstanding personal and professional achievements of our graduates worldwide.
Our diverse alumni community plays a significant role in the University's continued success by being our greatest ambassadors and a true testament to the University spirit.
Our alumni are visionary industry leaders; they are bravely building toward a better future; with their open-mindedness, making positive impacts on individuals and society; and they demonstrate excellence in everything they do.
The Awards allows the University to recognise the professional and personal contribution that UOWD alumni make to the enrichment of their profession, their community and to the advancement of society. There are five Award categories:
Nominate Now
For more information please visit UOWD Alumni Relations Office in UOWD Building.
The Alumni Awards are administered by the Alumni Relations Office, University of Wollongong in Dubai. PO Box 20183, Dubai, UAE, [email protected]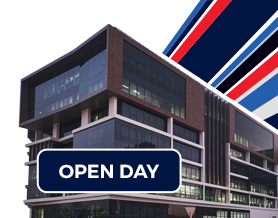 Open Day
Do you know that our next Open Day is on Friday 24th September, 2021?
Join our experts to learn more about our degrees, and how you can enrol in our autumn intake which starts on 26th September.