Certificate of proficiency
Certificate of proficiency
Our Certificates of Proficiency are ideal for professionals looking to develop specific technical or practical skills over a short period of time.
Delivered in the evenings over the course of just 13 weeks, these programs are offered by the Faculties of Business and Management and Engineering and Information Sciences.
On completion, you will receive an official transcript that can be used as credit towards a future postgraduate program.
Certificate of Proficiency Courses
The following Certificates of Proficiency are currently on offer at UOWD. Please note that eligibility for each course is aligned to the admission requirement for the postgraduate degree that each subject belongs to and certain pre-requisites may be required.
Economics for Modern Business

Quantitative Economic Analysis

Insights into Innovation and Entrepreneurship

Contemporary Leadership Skills for Entrepreneurs

Digital Marketing

Social Marketing

Marketing Strategy

Consumer Behaviour

Marketing Communications

Developing and Marketing New Products and Services

International Marketing Strategy

Research for Marketing Decisions

Retail Marketing Management

Strategic Marketing Management

Responsible Talent Management Strategies

Design Thinking and Business Transformation

Innovation, Entrepreneurship and Commercialisation

Decision Effectiveness in Strategic Management

Responsible Leadership Effectiveness

Essential Elements for Business Analytics

Techniques and Tools for Business Analytics

Business Analytics for Economic and Market Environments

Business Analytics for Services and Operations

Advanced Business Analytics

Leading in Contemporary Organisations

Human Resource Development

Corporate Governance

Strategic Management

Management of Change

Organisational Analysis

Contemporary Issues in International Business

Strategic Human Resource Management

Performance Management

Management of Workplace Health and Safety

Job Analysis, Recruitment and Selection

Cross Cultural Management

International Business Theory and Practice

International Business Strategies

Supply Chain Management

Total Quality Management

Supply Chain Analytics

Strategic Procurement Management

Advanced Supply Chain Management

Logistics System

Project Management
Introduction to Inclusive Education: Strategies, Policies and Legislation

Research Methods and Design

Introduction to Technology in Education

Psychology for Educators
Engineering Project Management

Financial Management for Engineered Assets

Life Cycle and Risk Management

Maintenance Requirement Analysis

Modelling of Engineering Management Systems

Project Implementation and Outsourcing

Strategic Management for Engineers and Technologists

Systems Reliability Engineering

Engineering Logistics

Sustainability for Engineers Scientist and Professionals
Financial Skills for Entrepreneurs

Financial Strategy

Investment Management

Portfolio Management

Financial Statement Analysis for Business

Banking Theory and Practice

Advanced Managerial Finance

Multinational Financial Management

Portfolio Stimulation

Financial Institutions

Enterprise Risk Management

Derivatives

Accounting for Managerial Decision making

Financial Strategy and Governance
Promoting Clinical Excellence

Clinical Governance

Leading change in Healthcare
Information Systems and Strategy

IT Governance

Data Mining and Knowledge Discovery

Project and Change Management

Digital transformation strategy and Industry 4.0

Cloud foundations & architecting

AI Practitioner

Research & Design Thinking for Digital Transformation

Data Science Practitioner

Cloud Application Development

IoT Practitioner

IoT Application Development

Blockchain Practitioner

Business process management and automation

Cyber Security Practitioner

Blockchain Application Development

Big Data Engineering
Emerging Digital Tools & Practices

Film & Cinema Studies

Media Management

Social Media and Network Culture

Transmedia Storytelling
Emotional Intelligence for Leaders

International Environment Politics

International Law and Diplomacy

Theories of International Relations

Development Studies
Why choose to do a Certificate of Proficiency?
Progression to Future Postgraduate Programs
Upon completion of the chosen subject students are awarded a Certificate of Proficiency and an official academic transcript. This transcript can then be used as credit towards future postgraduate programs.
Classes to fit around your commitments
All Certificates of Proficiency classes are held from 6-9:30pm, Monday to Friday and are designed to fit around work commitments.
World-Class Faculty
UOWD's Faculty provide a wealth of academic and professional expertise from across the globe. All full-time professors hold a PhD degree and are active researchers in their specialist field. They also bring vast industry experience from years of practice in their respective disciplines, creating a learning environment that is both grounded in the latest academic theory and applicable to current professional practice.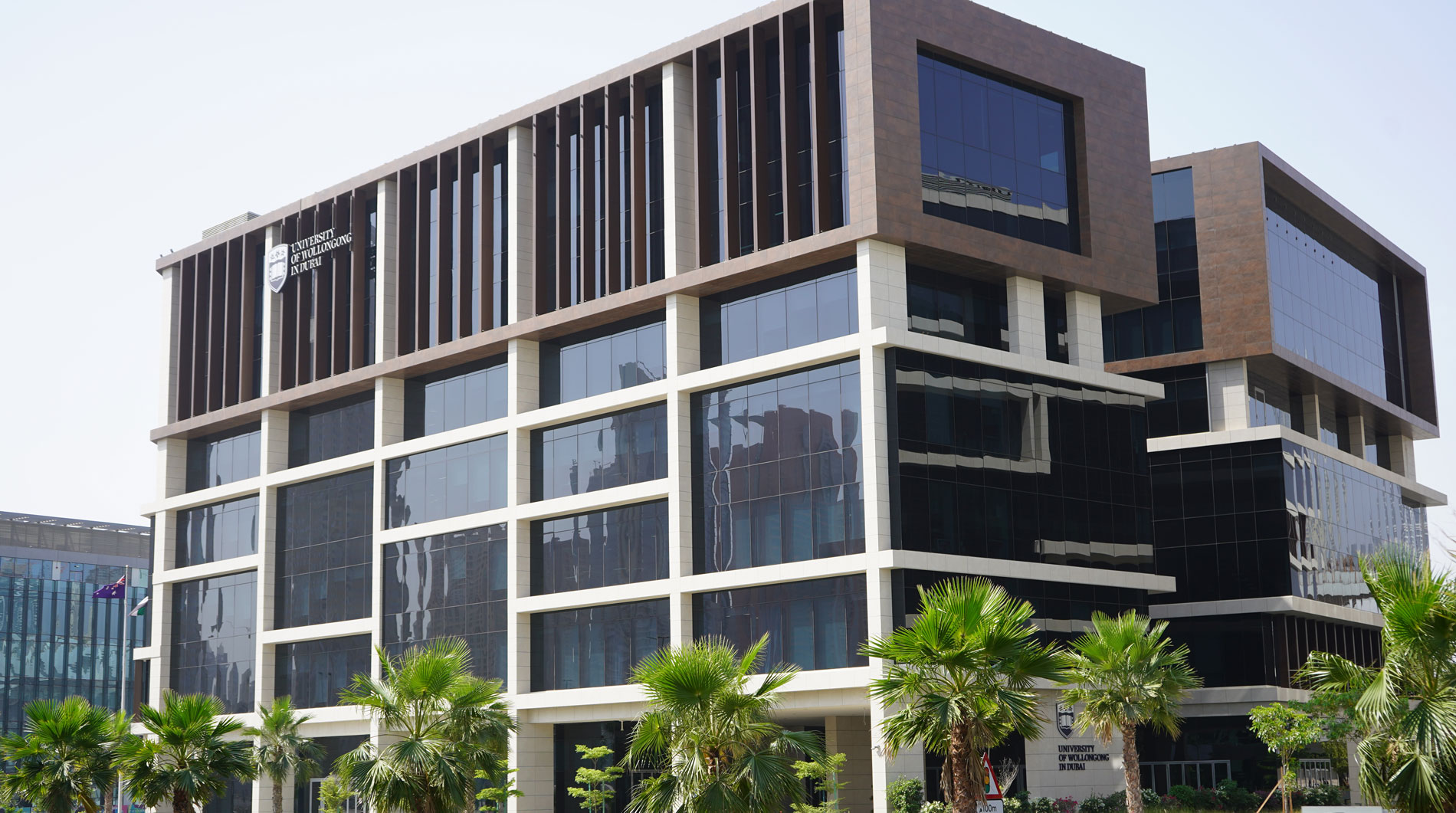 Open Day
Remember to attend our next Open Day on Saturday, 4 November 2023.
Join our experts to learn more about our degrees.