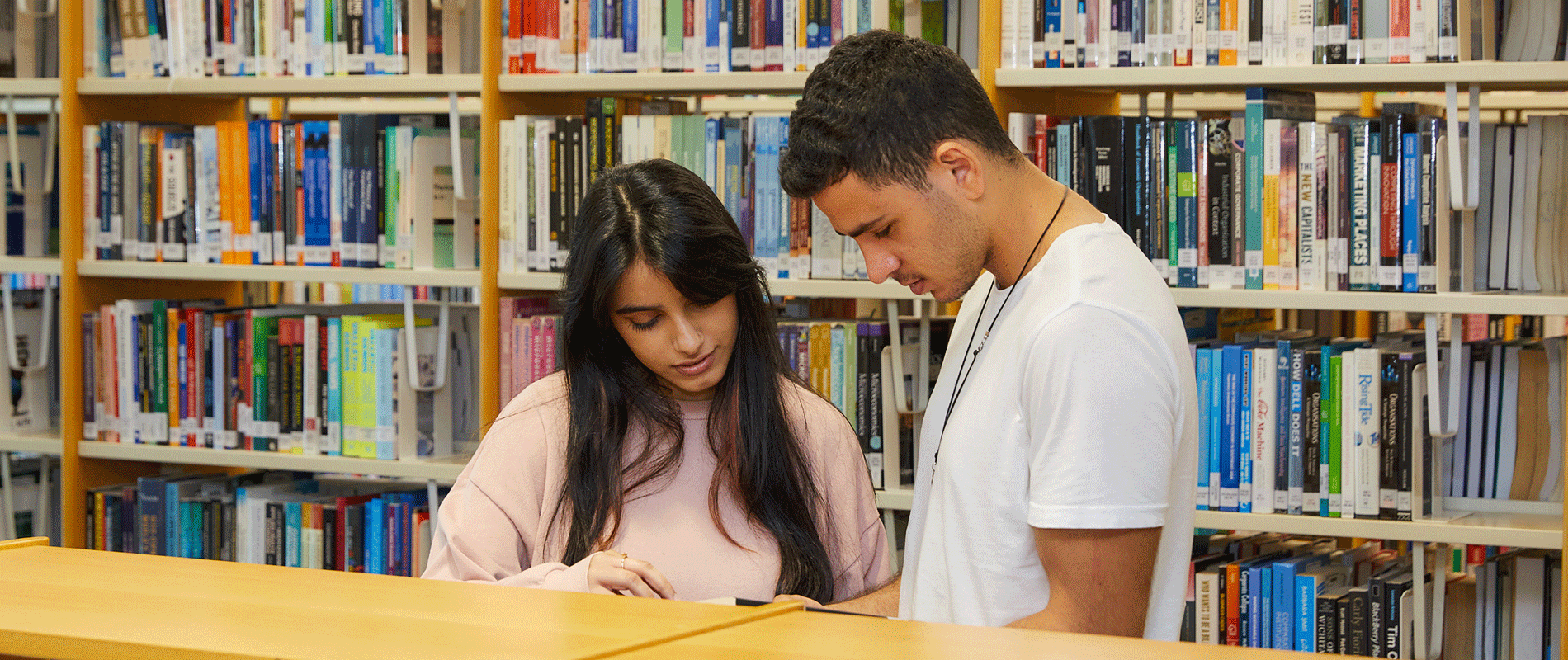 The library is at the heart of the campus and offers various spaces for collaboration, facilitating blended learning, and providing quiet and traditional services.
The operating hours are as follows:
Monday to Friday: 8:00 AM to 9:00 PM
Saturday and Sunday: 9:00 AM to 4:00 PM
Services
The library houses a rich collection of academic resources dedicated to supporting UOWD students, alumni, and staff. This collection continues to grow and evolve, encompassing electronic journals, subject-based resources, standards, and statistical information. The library aims to provide resources for both University research and teaching and learning.
You can explore the library catalogue which contains over 30,000 physical items, at any time. Additionally, you can visit our electronic and research resources page to access a wide range of resources, including Ebooks, Ejournals, Databases, Articles, guides, and many more.
Should you have any general inquiries regarding Library usage, our services, or require assistance in locating information, our Library staff are readily available to assist you. Feel free to reach out to a librarian for any library and research-related questions. You can contact us via phone, email, in person, or our online drop-in service.
Borrowing
Users are allowed to borrow up to 10 items from the main collection and up to three items from the Closed Reserve System (CRS). Fines will be applied for overdue items, and you are responsible for covering the cost of lost or damaged books. Renewals are possible for items that are not overdue or reserved by other users, and you can place holds on certain library items online.
Laptops
Laptops are available for borrowing for up to five hours, with fines for late returns. Please note that these laptops are intended for use within the campus only.
Library contact details
For consultation or one-to-one session, you can reach out to [email protected] or +971 4 278 1760 +971 4 278 1766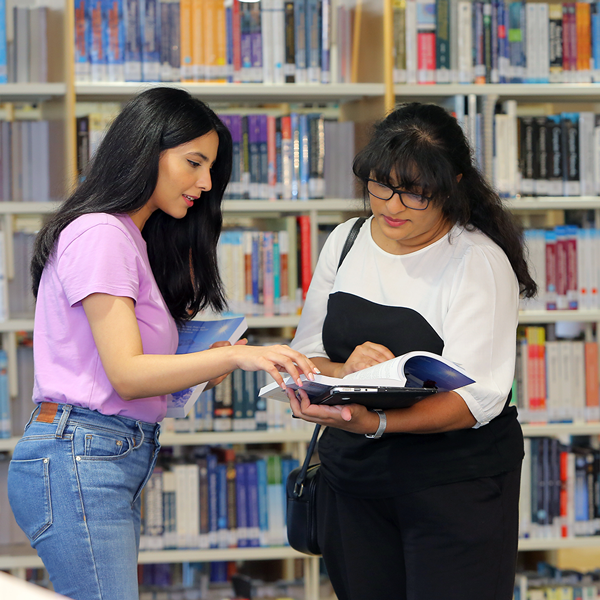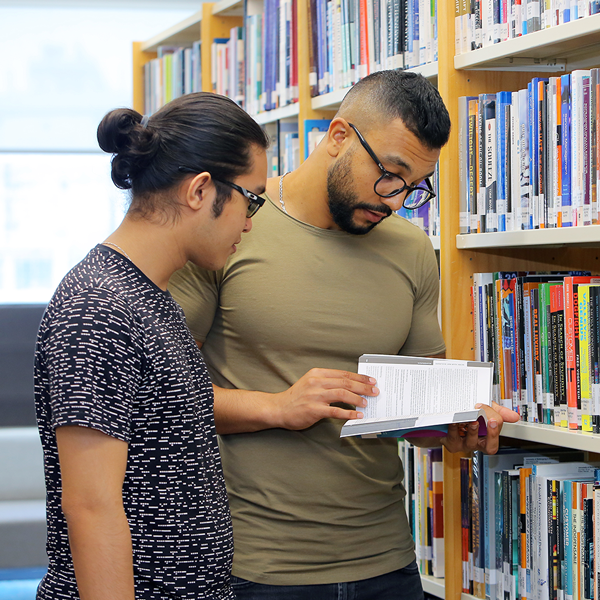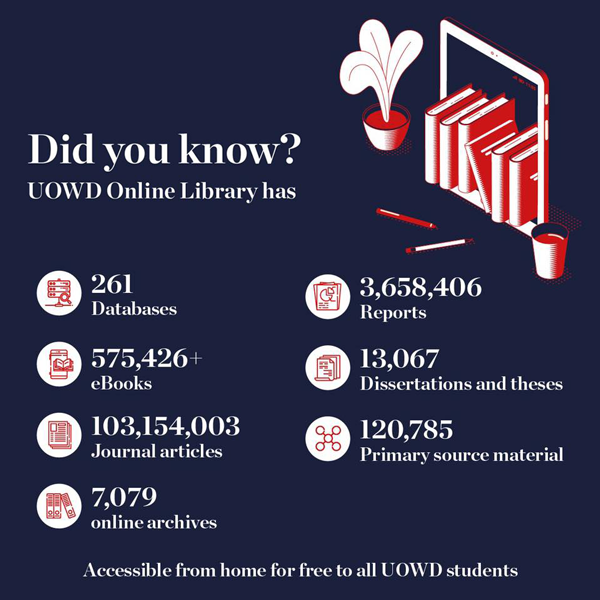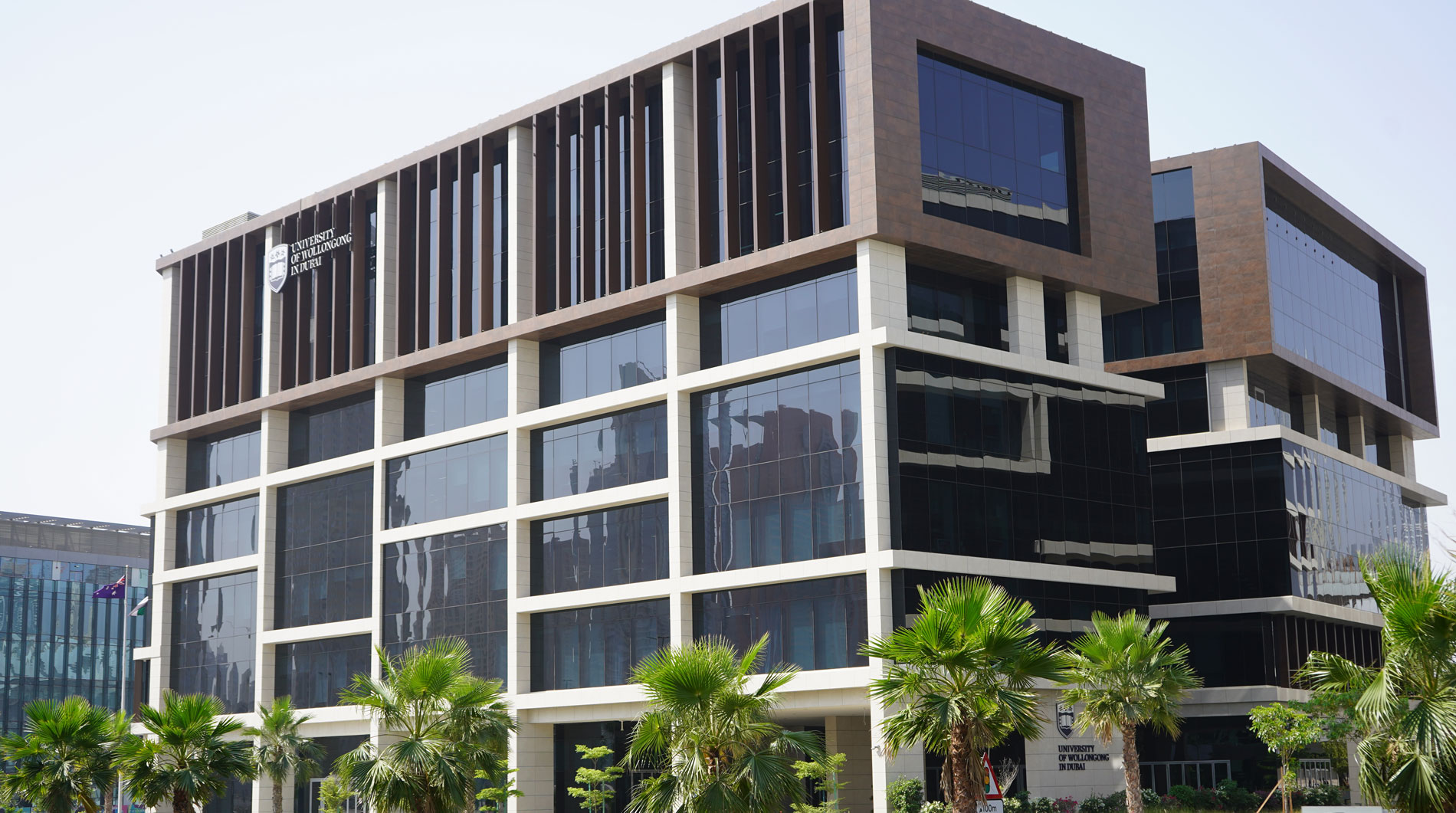 Open Day
Remember to attend our next Open Day on Saturday, 4 November 2023.
Join our experts to learn more about our degrees.