UOWD EXTERNAL ADVISORY COUNCIL
The External Advisory Council is made up of all members of the UOWD Ltd Board and the following individuals:
His Excellency Arthur Spyrou
Australian Ambassador to the UAE and Qatar
H.E Arthur Spyrou is a career officer with the Department of Foreign Affairs and Trade.  He had served overseas previously as Counsellor in the Australian High Commission in Malaysia and had an earlier posting in France. In Canberra he has been Director of sections responsible for Management, Conduct and Corporate Strategy, bilateral relations with Vietnam, Myanmar and Laos and also for Australia's engagement with the United Nations and Commonwealth.
H.E Arthur Spyrou holds a Master of Arts in Foreign Affairs and Trade from Monash University, a Bachelor of Arts (Hons) from Sydney University, and a Bachelor of Laws from Sydney and Utrecht Universities. H.E Arthur Spyrou is married with three sons.
His Excellency Tayeb Abdulrahman Al Rais
Secretary General
Awqaf & Minors Affairs Foundation
Tayeb Abdulrahman Al Rais has been serving as the Secretary General to the Awqaf and Minors Affairs Foundation (AMAF) since 2009.  AMAF is a Dubai government department responsible for the legal supervision over the Awqaf, its care and investment, as well as the well-being of minors. Following an illustrious career spanning 24 years in the private sector, he welcomed the hugely gratifying opportunity to help people through management of Awqaf funds and dealing with empowerment of minors.
H.E Al Rais strongly believes that the "human being" is the core to the construction of the state and the community and thus he seeks to enhance and develop its capabilities. All these facets of this incredible individual add up to his merit and makes him the ideal to head a prestigious outfit as the AMAF.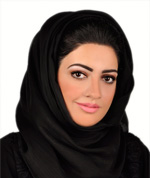 Her Excellency Ms Shaima Al Zarooni
Director of Special Initiatives - Office of HRH Princess Haya Bint Al Hussein
Start Network Board Trustee
Founder & President - Camp01 PBC
Vice-President & Board member - The August Medical Foundation
H.E Shaima Al Zarooni is the Director of Special Initiatives at the Office of HRH Princess Haya Bint Al Hussein, the Founder and President of Camp01 PBC, the Vice-President & Board Member of The August Medical Foundation and Trustee of the Start Network Board.
Prior to joining the Office of HRH Princess Haya Bint Al Hussein, H.E was appointed Chief Executive Officer of the International Humanitarian City (IHC) in 2011 prior to joining the Executive Council of Dubai. H.E previously worked in the Office of HRH Princess Haya Bint Al Hussein before joining the IHC as Chief Executive Officer.
H.E is a member of various local and international institutions and bodies. H.E received her Bachelor Degree in Business Sciences from Zayed University and two Master Degrees; one in International Business from the University of Wollongong and the other in Public Administration from the Dubai School of Government.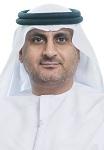 His Excellency Mahmood Al Bastaki
Chief Executive Officer
Dubai Trade FZE
H.E Mahmood Al Bastaki is Chief Executive Officer of Dubai Trade FZE.
H.E was appointed as an Advisor for the Dubai Expo 2020 bid team. He is a member of the UAE National Committee of World Trade Organisation and the President of the Chartered Institute of Logistics and Transport – UAE Board of Trustees. He is also the Chairman of Transport & Logistics Commission-International Chamber of Commerce (ICC) – UAE chapter.
H.E holds a Master Degree in Electrical Engineering from Oregon Graduate Institute in USA (1998) and received a Bachelor of Science degree in Electronics Engineering Technology from the University of Arkansas in Little Rock, USA in 1993. He is a graduate of Mohammed Bin Rashid Leadership Development Program and Dubai World Leaders Programs in association with Wharton School of Government in Pennsylvania, USA.

Mr Hussein Hachem
Chief Executive Officer
Aramex
Mr Hachem is a veteran of the industry with over 22 years of regional and international experience. His career at Aramex started with re-establishing operations in Kuwait after the 1991 Gulf War. He then became General Manager in Kuwait, Sri Lanka and the United Arab Emirates. In 2005, he was promoted to Vice President - UAE and Oman, and later to CEO for Gulf Cooperation Council countries. For the last few years, Mr Hachem has served as the CEO - Middle East and Africa, managing the largest revenue generating markets for the company and playing an instrumental role in the growth and expansion of Aramex operations globally.
Mr Hachem is a member of the Private Investors from Africa (PIA), a business coalition founded in 2001 that aims to leverage private sector experience in Africa to tangibly contribute to the continent's future, and of the Young Presidents Organization (YPO). He is also a Fellow of the Middle East Leadership Initiative, a flagship leadership program of The Aspen Institute.
Mr Hachem earned a bachelor degree from the American University of Beirut, and has undertaken several strategic management and executive education programs, including an Executive Development and Management program at the Wharton Business School, University of Pennsylvania, USA.