Combatting rising cases of academic dishonesty a need of the hour, say academics
Thursday, 31 March, 2016
Cheating and plagiarism in the education sector are far more common than generally believed, thanks to poor assessment systems, mismanagement of incidents, teacher empathy. This was the consensus among local and international experts who participated in the region's first- ever International Conference on Academic Integrity (ICAI-ME 2016) held at the University of Wollongong in Dubai in collaboration with ICAI (International Centre for Academic Integrity) based at Rutland Institute for Ethics, Clemson University recently. The three-day conference brought together educators, students and industry to discuss, create and promote the culture of integrity across school and university campuses in the region. "The program featured an array of original research, best practice examples, expert advice, professional development workshops and fresh perspectives on topics such as plagiarism, cheating, patchwork, contract essay writing and so on" said Dr Zeenath Reza Khan, Chair of IMCAI-ME, UOWD. Academics present at the conference agreed that all available evidence indicates that there has been an exponential rise in cases of cheating. Although technology such as hidden microphones, iWatches, special eyewear and hi-tech pens are some of the tools that are fuelling the phenomenon, technology wasn't the only factor driving up the cases of academic dishonesty. More alarmingly, contract cheating is becoming a full-blown crisis, thanks to proliferation of blatant file-sharing sites, and murky understanding of ownership of work. Dr Tracey Bretag, President of the ICAI Executive Board and Director of Academic Integrity, University of South Australia, who delivered a keynote address at the conference, admitted the academic world globally was being rocked by scandals pertaining to academic integrity. Dr Bretag said that academics around the globe are struggling to find solutions to what has become a complex and disturbing issue. She recommended a multi-pronged approach involving technology, assessment design, relationship building, legislative measures and legal consequences. "Universities need to commit to a systemic, holistic and sector-wide approach to combat the threats to academic integrity," she said in her presentation. "Authentic assessment minimises threats to academic integrity. Assessment tasks should be based on program, rather than course or unit learning." Dr Teresa Fishman, Director, International Centre for Academic Integrity, called for a change in the way students are assessed as current systems encourage students to break rules of academic integrity. The current system rewards grades far more than mastery, and safety more than growth. Students are thus tempted to take a short cut. "We still assess as if remembering information is 'the thing'; we need to assess as if doing something with the information is the thing," Dr Fishman added, while urging all stakeholders to take a tough and concerted stand against cheating and malpractices. She referred to the role ICAI was playing in this area through education and development of integrity for a just and sustainable society. Said Dr Khan, "The conference was a great platform, bringing together academics, students and industry under one roof to begin dialogue on the importance of academic integrity. We hope the momentum continues on for next year." Top 16 papers on academic integrity were selected through stringent peer-review process. The Best Paper award was presented to Dr Wayne Clark, Curtin University, Australia while Dr Khawlah Ahmed from American University of Sharjah was highly commended for her research work. Among other winners, Dr Mohammad Soroya, Director of National Centre for Academic Integrity in Pakistan was hailed for his efforts in this field with the Integrity Champion award, while Arohi Bangera, student at UOWD was recognised as the Outstanding Student of Integrity. More than 60 delegates attended the conference across the three days, representing international and national audience. Every attendee hailed the efforts of the organizing team on pulling off a successful international conference that show-cased some very high profile researchers and academics in the field from around the world. The committee included Sreejith Balasubramanian, Masood Iqbal, Salma Rakhman, Pooja Dande, Arohi Bangera, Swathi Venugopal, Sonu Roy and Jefin Joshy, guided by Dr Farhad Oroumchian, Associate Dean, and Professor Khalid Hussain, Dean, both from Faculty of Engineering and Information Sciences, UOWD. Addressing the closing session, Professor Mohamed Salem, President of UOWD, said the issue of academic integrity was an urgent matter, and called for consolidated efforts to increase awareness in the region and pave the path for combatting such issues in the education field.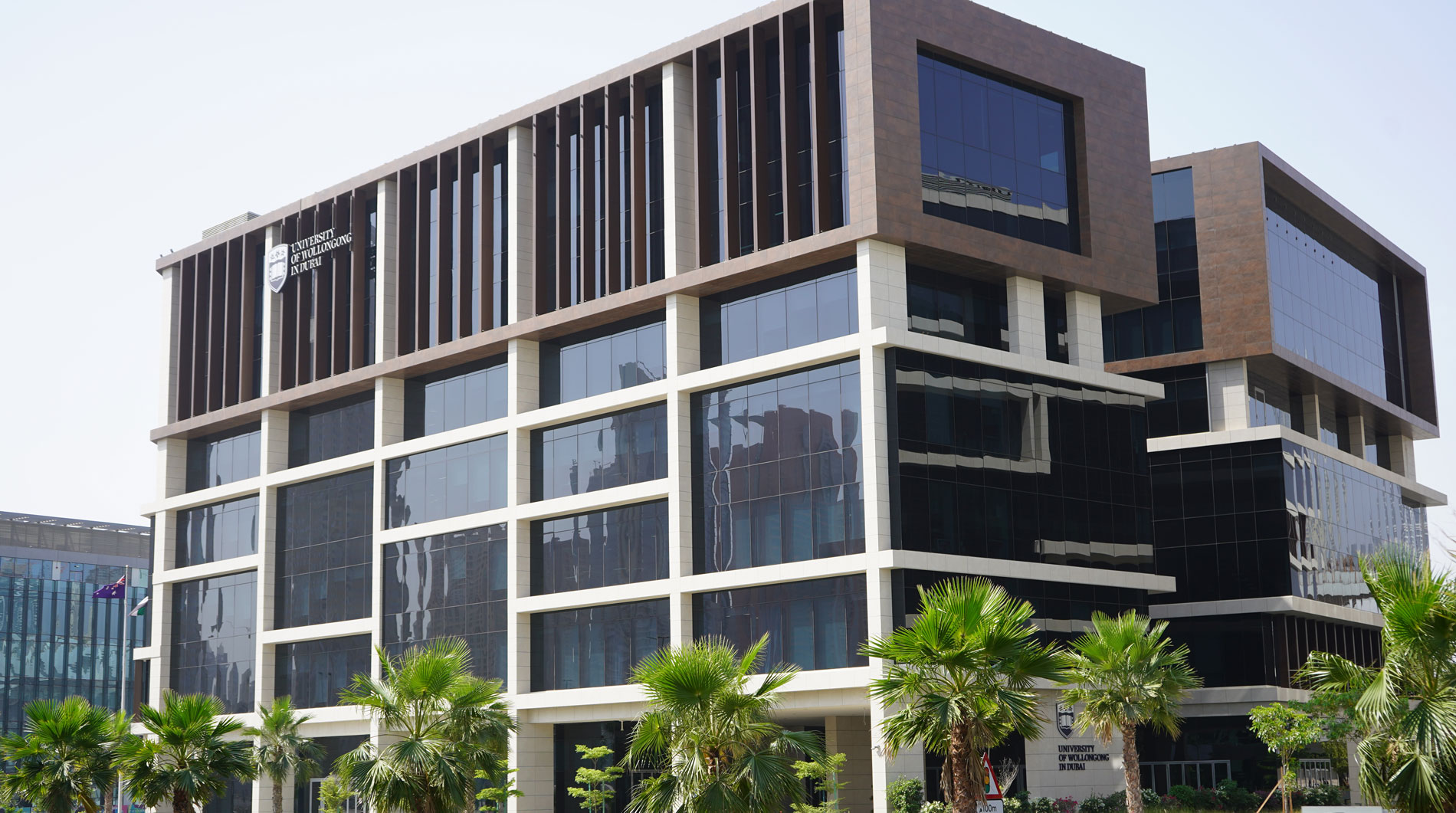 Open Day
Remember to attend our next Open Day on Saturday, 17 June 2023.
Join our experts to learn more about our degrees, and how you can enrol at UOWD in our
Autumn intake which starts on 18 September 2023.