Duration
18 - 24 months
10 subjects
Classes commence
September (Autumn)
January (Winter)
April (Spring)
Fees*
AED 9,415.35 / USD 2,565 per subject
*VAT 5% inclusive
Our Master of Nursing degree will help you advance your knowledge and skills in areas of clinical governance, reasoning and judgement, emotional intelligence and leading change in healthcare. 
This degree will provide you with the specialised practical and leadership skills to take your nursing career to the next level.
If you are a Registered Nurse who wants to advance your academic qualifications, develop your skills to a leadership role or contribute to the transformation of clinical practice in the UAE, our Master of Nursing is for you. 
You will be able to pursue a career as a Chief Nurse, Clinical Director, Director of Quality & Patient Safety, Director Clinical Excellence, Unit Manager, Head Nurse, Hospital Supervisor, Nursing Consultant, Head of Department, Mental Health Nurse and more.
Students applying for a master's degree must have completed a bachelor's degree (or equivalent) at an accredited institution of higher education and have achieved the minimum grades outlined below:
Country
Direct Admission
Probationary Entry*
GPA 2.5-2.99 or equivalent
Conditional Entry**
GPA 2.0-2.49 or equivalent
Australia
65%
57%
50%
Brazil
7/10
6/10
5/10
China
75%
63%
50%
Colombia
3.5/5
3.25/5
3/5
Egypt
65% (Good)
57%
50% (Pass)
India
50%
45%
40%
10 Point System: 7.0/10.0
10 Point System: 6.0/10.0
10 Point System: 5.0/10.0
4 Point System: 3.0/4.0
4 Point System: 2.5/4.0
4 Point System: 2.0/4.0
Iran
14
13
12
Japan
70/100 or 4/5
65/100 or 3.5/5
60/100 or 3/5
Jordan
70%
60%
50%
Kenya
50%
45%
40%
Lebanon
11
10.5
10
Mexico
8/10
7/10
6/10
Nepal
50%
45%
40%
Nigeria
50%
45%
40%
Pakistan
50%
45%
40%
Russia
Average of 4
Average of 3.5
Average of 3
South Korea
80/100
75/100
70/100
UAE
3
2.5
2
UK
2nd Class Honours with lower division (or min 50%)
45%
Pass (or min 40%)
USA
3
2.5
2
* Applicants with a bachelor's degree in the relevant field of study, or its equivalent, with an overall GPA between 2.5 and 2.99 (on a 4.0 scale) may be conditionally admitted to a master's program, only if they meet the necessary English language requirement. Such students must take a maximum of 18cp of subjects studied for the master's degree during the period of conditional admission and must achieve an overall WAM of 55 in their first 3 subjects at the University. Students who fail to achieve this standard may have their enrolment discontinued.
** Applicants with a bachelor's degree in the relevant field of study, or its equivalent, with an overall GPA between 2.0 and 2.49 (on a 4.0 scale) may be conditionally admitted to a master's degree, only if they meet the necessary English language requirement and they will be required to complete a maximum of 18cp remedial non-credit bearing subjects prior to enrolment in their chosen master's degree. Students must achieve a minimum WAM of 55 in these subjects in order to progress to the master's degree or may have their enrolment discontinued.
Note:
[1] Unless otherwise stated, the entry requirements above are based on Section I institutions. Further details on alternate entry requirements can be obtained by contacting the Admissions department.
At UOWD, all classes are taught in English and in order to enrol in a master's degree you will need to submit one of the following certificate of English language proficiency:
English Language Test
Entry Score
IELTS
Academic
Overall score of 6.0 with 6.0 in Reading and Writing and 5.0 in Listening and Speaking
TOEFL
Internet based
79 with not less than 20 in Writing, 18 in Reading, 17 in Listening, 16 in Speaking
TOEFL
Computer based
213 with a 4.0 TWE/Essay Writing
TOEFL*
International paper based
550 with a 4.0 TWE/Essay Writing
EmSAT
Achieve English
1400
Note: Students who have achieved an overall Academic IELTS score of 6, but with a minimum of 5 in reading and writing for their relevant program, may opt to take Academic Writing as an additional subject during their first semester at an additional fee of AED 1,050/USD 286. A 50% pass rate is required to clear the post enrolment condition. Alternatively, the student may opt to retake the IELTS test.
* Students admitted under this criterion must complete the test at AMIDEAST.
If you are seeking credit for prior learning, you will need to submit an official academic transcripts showing all courses studied and the grades obtained, syllabus details (including information on course content) for the courses you have successfully completed and an explanation of the grading system. Your eligibility for Credit for Prior Learning will be decided in consultation with UOWD's Faculty Offices prior to the beginning of the program.
To make an application for your chosen program, complete the online application form and submit it along with all your supporting documentation (see below) prior to the application deadline.
Late applications may be accepted subject to the availability of places but applicants are encouraged to apply as early as possible.
The following records are required to process your application. Please ensure that all these documents accompany your UOWD application for admission form submittal:
The original transcripts of your bachelor's degree results

A Certificate of Completion
(If the above documents are not in English, a certified English translation is required)
Proof of your english language proficiency
(Note: Results from IELTS & TOEFL tests must be sent to the University directly from the IELTS or TOEFL testing centres quoting the UOWD institution code IELTS: AE109 / TOEFL: 7907)
Your current resume or CV

A copy of your UAE ID card (if applying from within the UAE)

A copy of your passport (and Residence Visa, if resident in the UAE).
Additionally, if you are seeking advance standing in your chosen program:
Certified copies of official academic transcripts showing all courses studied and grades obtained, syllabus details (including information on course content) of the courses you successfully completed and an explanation of the grading system.
Applications are required to obtain attestation / equivalency of their bachelor's degree from the UAE Ministry of Education. The attestation / equivalency process is dependent upon whether you completed your bachelor's degree within the UAE or outside the UAE.
If the bachelor's degree was completed outside UAE, you must have your bachelor's degree and transcripts/mark sheets certified by:
The issuing University and/or recognised authority for tertiary education in the host country in which you completed your education

The Ministry of Foreign Affairs in the host country

The UAE Embassy in that host country OR the Embassy of the host country in UAE must attest the authenticity of the documents and attestations.
Additionally, the UAE Ministry of Education must issue an Equivalency Certificate. Applicants must have a valid UAE residency visa when applying for an Equivalency Certificate. In special cases where complying with conditions (2) and (3) are not feasible, the certificates may be verified against originals by Embassies in the UAE and the UAE Ministry of Foreign Affairs.
If you are unable to secure the Equivalency Certificate(s) as outlined above will be asked to sign a "Consent to Provide Documents" form agreeing to secure the equivalency. You will be permitted to commence your studies at UOWD, but will be given a maximum of one semester to obtain the equivalency certificate(s). UOWD reserves the right to take appropriate action against any applicant who cannot secure the appropriate documentation in this time, which may result in the termination of the student's enrolment at UOWD.
For more information or assistance on attesting documents from outside UAE, click here.
Program Structure
You will study a total of 9 subjects that combine to provide a comprehensive blend of practical, strategic and research skills to enable you to lead positive change at both the clinical and industry level. Among these nine courses are eight taught subjects and one independent research project that gives you the opportunity to explore an academically-oriented area of your own interest.
This subject is designed to assist students to deal with legal, ethical and professional issues in relation to their area of clinical practice. Relevant legislation, appropriate case law, principles of conflict management, and examples of ethical and moral reasoning will be used to provide a framework for clinical decision-making. Advances in scientific knowledge and technology and demands on health care resources mean that health care professionals such as midwives and nurses participate in decisions of legal, moral and professional significance. In order to be accountable to their clients and their profession, health professionals need the opportunity to study legal, moral and professional issues so that they are capable of engaging in clinical decision-making processes which take into account the inherent legal, ethical and professional concerns. This subject is designed to assist students to think critically and creatively. It draws on different ways of thinking and learning so that students can form connections between insights, inspiration, logic and questions. It is built on the assumption that effective learning occurs when students are interested in resolving an issue in their own mind. The subject design enables students to develop their inquiry skills, develop their own criteria for criticism of the hypotheses and answers they develop, synthesize complex information and conduct intellectual simulations of their answers. In this way the subject provides a real and relevant connection with clinical practice.
Contact School of Humanities, Social Sciences and Health for subject description
The healthcare system of today is complex and often resistance to change. Good leadership is integral to change management and leaders are needed to assist the workforce to build and lead change initiatives, access resources and negotiate difficult systems. In addition, transformational leaders are critical to effectively dealing with barriers in order to work creatively to implement innovation. This subject assists a student to explore the fundamental concepts and modes related to change management so that they can understand and adapt health systems to achieve efficiency and effectiveness. The subject focuses on national health reform and a range of service improvement approaches and tools to implement change at national, state-wide and health care organisational level.
Nurses and other leaders face important challenges in today's health care organisations. It is important that registered nurses have a sound understanding of many aspects of service delivery including; an appreciation of operational policies and strategies and how to implement those strategies and policies. This subject will focus on issues of clinical governance, in particular that of quality management within clinical governance. The aim of this subject is to introduce students to the various aspects of service design and delivery within a clinical governance and quality assurance framework.
Contact School of Humanities, Social Sciences and Health for subject description
Ensuring safety and providing quality care are fundamental principles used by health care professionals to guide and structure practice. This subject provides an overview of emerging health policy with particular attention to clinical governance. Clinical governance is one framework through which healthcare organisations are accountable for continuously improving the quality of their services and safeguarding high standards of care. In analysing a clinical governance framework, students will firstly consider healthcare design, analysis and improvement, error reporting and investigation, public accountability and open disclosure. In addition, students will discuss and apply the tools needed for healthcare improvement and examine the risks faced by health service managers and leaders. International approaches to safety and quality in healthcare delivery are also discussed with an emphasis on error reduction and meeting national quality and safety standards within health services settings.
The subject focuses on participatory teaching practices. Students will explore concepts of engagement and collaboration, clinical puzzling, future focused approaches to practice change, practice development, clinical evaluation and the evolution of cultures of learning in clinical contexts.
Many Health Professionals have had minimal exposure to health research methods and strategies in their undergraduate studies, and often the exposure they have had is rather narrow. The intent of this subject is to assist students to acquire the essential skills required to be a successful post graduate student. The topics selected for the subject are those which have been found to be of interest and value to all post graduate students to consider and/or conduct their own small project.
The main aim of this subject is to enable students to synthesise their learning throughout their course in the context of health-related policy, practice, education or leadership. In groups, students will collaboratively develop a research based project proposal about a contemporary issue impacting their field. Individually, students will then further develop a specific component of the proposal for their individual project. This subject aims to enable the student to develop skills and practice in collaborative work leading to the creation of a project proposal and output. The completed project demonstrates students' ability to identify contemporary issues, synthesise salient information, and articulate original ideas and thought processes to make a practical contribution to the existing body of knowledge relevant to health-leadership, policy, practice or education. In preparing a written report, and making a presentation of their process and outcomes, students demonstrate professional-level competence.
This is a preliminary research project undertaken for the Master of Research training pathway degree. The purpose of the subject is to ensure candidates will have advanced knowledge and skills for professional work or future learning. The project is undertaken under the supervision of a supervisor. The report will contain a literature review and forumulate and scope the major research project to be undertaken in the second year of the MRes. A seminar will be presented describing the project. This is an independent project. It is essential that this subject be conducted in the context of regular consultation wiht your supervisor(s). The subject provides a scaffold, whereas supervisors will work with you on your project. Please organize times to meet with supervisors regularly.
Program Outcomes
There is an increasing demand for qualified nursing professionals to support the UAE's growing healthcare sector. With the professional, technical and interpersonal skills that you will develop through this program, you will be well placed to take up challenging and rewarding positions in both clinical and non-clinical settings.
You will be able to pursue careers such as:
Head of Department 
Nursing Consultant 
Nurse Supervisor 
Nursing Administrator 
Accreditation and Recognition
All degrees at the University of Wollongong in Dubai are accredited by the Commission for Academic Accreditation (CAA) of the UAE Ministry of Education and are licensed by the Knowledge and Human Development Authority (KHDA). In addition, the degree is quality assured by UOW, which is registered with the Tertiary Education Quality and Standards Agency (TEQSA), the national regulator of the higher education sector in Australia.
Students will be issued a UOW Australia degree upon graduation.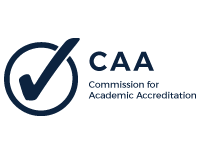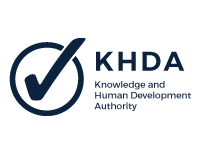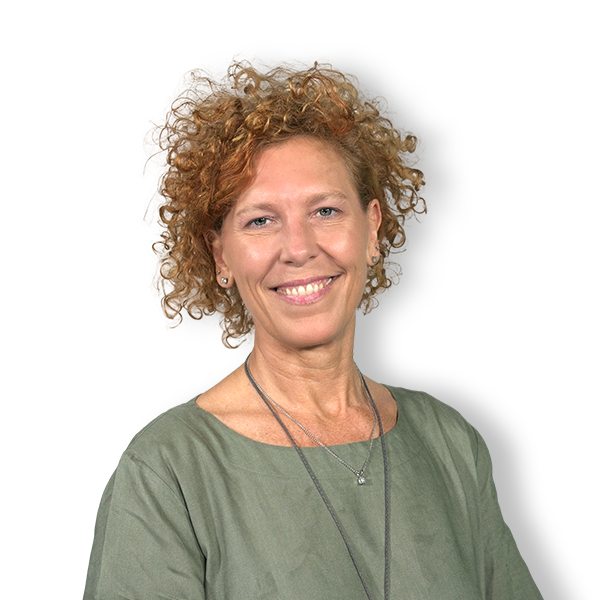 Dr Suzanne Robertson-Malt
Associate Professor
(Director Health Sciences)
Dr Suzanne Robertson-Malt is Associate Professor at the University of Wollongong in Dubai (UOWD) and is the Discipline Leader for the Bachelor of Nursing (Bridging) and the Master of Nursing programs. She has a keen interest in Leadership, Clinical Research, Evidence.
Read More
Faculty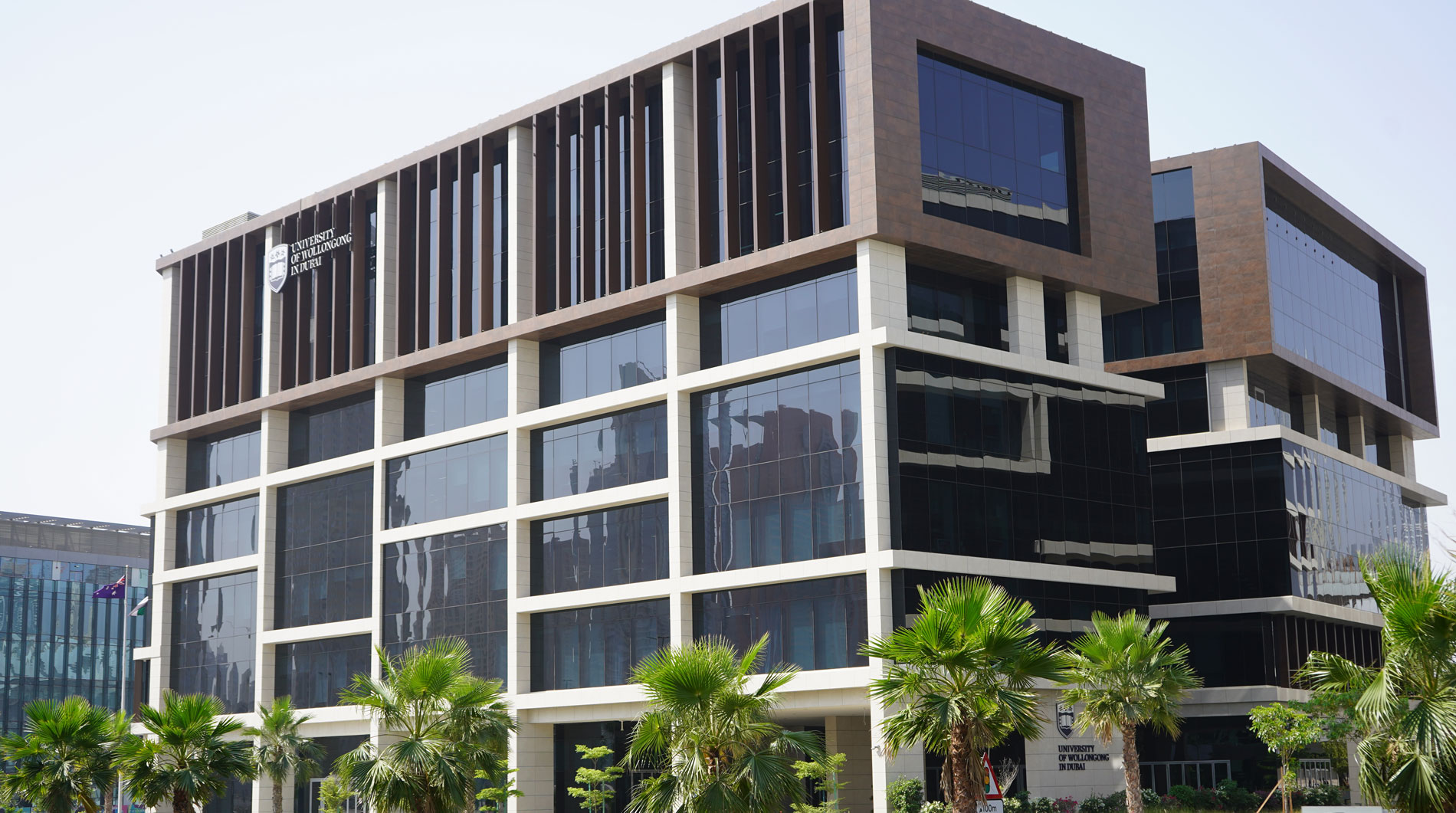 Open Day
Remember to attend our next Open Day on Saturday, 4 November 2023.
Join our experts to learn more about our degrees.