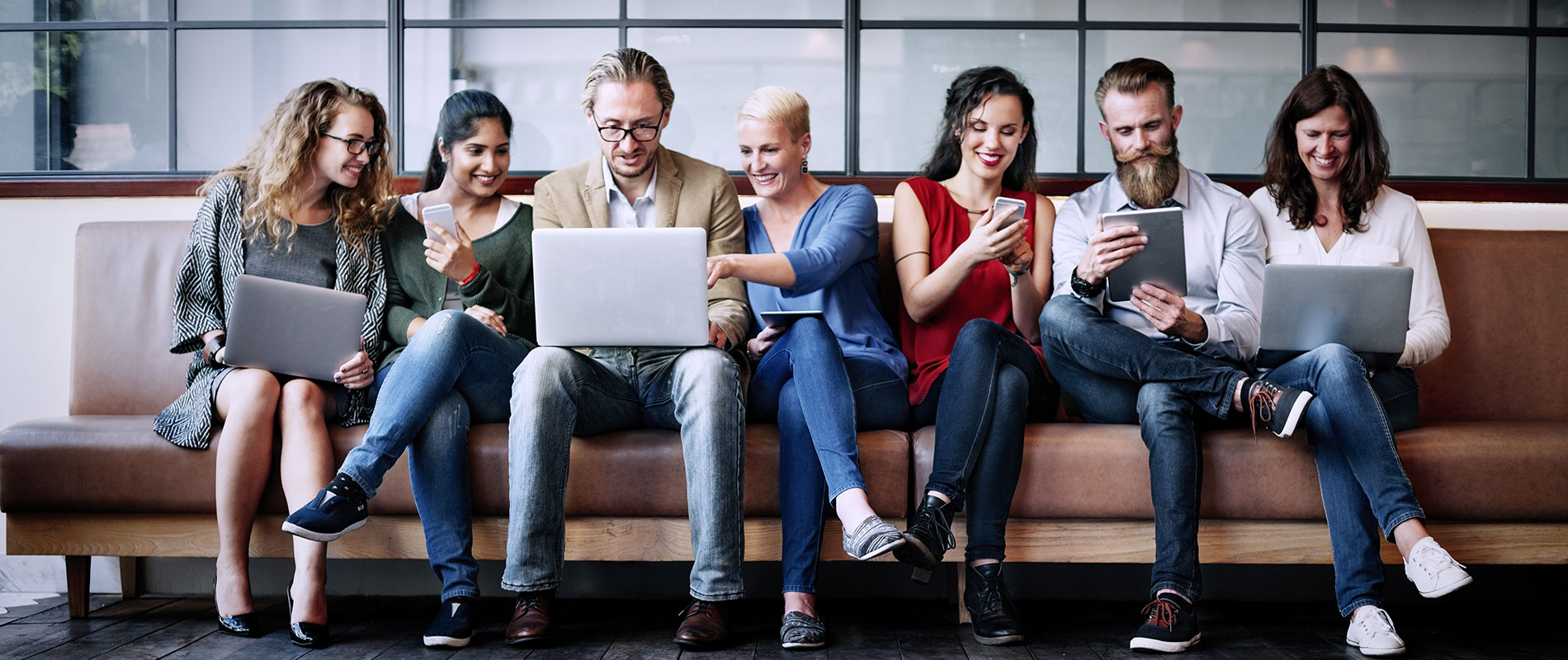 Project on Women's participation in innovation hubs in UAE and Australia moves to the next stage
Sunday, 15 May, 2016
An ambitious project that seeks to raise understanding about how women entrepreneurs in Australia and the UAE are participating in innovation hubs has received a boost with two academics from Australia, visiting incubation hubs and business accelerators in Dubai and Abu Dhabi. Dr Brian Yecies, a senior lecturer in media and communications at University of Wollongong, Australia, and Associate Prof. Richard Howson, from the Sociology Program, UOW, Australia, were on a weeklong visit to the UAE, as part of a project funded by the Council for Australian-Arab Relations (CAAR), which part of the Australian Government's Department of Foreign Affairs and Trade (DFAT). They are joined in Wollongong by Dr Greg Kerr, from the School of Management, Operations and Marketing at the University of Wollongong, who is also a former academic in the Faculty of Business at UOW-Dubai; and Dana Shaddad, Founder of Imtiaz Middle East, a professional services company specialised in developing organisational capabilities in the areas of applied innovation and entrepreneurship development, headquartered out of Dubai, UAE since 2009. She is also an Adjunct Professor at IE Business School in Madrid, Spain teaching a course on Mobile Innovation: The Next Entrepreneurship Frontier. Their project entitled "Networking Women Entrepreneurs in Sydney and Dubai; innovation hubs, sustainable policies and strategies for success" is part of a flagship project being sponsored by the Council for Australian-Arab Relations (CAAR), which is interested in building people-to-people bridges and business-to-business linkages and also fostering understanding between the two nations. After researching innovation hubs and start-up accelerators in Sydney and Wollongong, Dr. Yecies and Associate Prof. Howson met with key players who head start-ups and innovation hubs in Dubai and Abu Dhabi, enabling a better understanding of how they function in each country. "We see this as a really important project because of the lack of the number of women involved in this arena. We are keen to promote good practices to assist both countries, to identify how more women can get involved in these entrepreneurial activities and lastly to recognize the conditions for improving networking among local and global stakeholders," said Dr. Yecies. "We were surprised to see very ambitious and outgoing entrepreneurial women in the start-up space in the UAE who were from across the globe. Our industry contacts in the UAE tell us that a high proportion of graduates with higher education degrees in this region are women, but there is a minority of women when it comes to the mentors participating in the innovation/entrepreneurial space." Dr. Yecies hailed the UAE's appointment of the new Minster of Happiness, a 22 year old woman, as an inspirational change in the dynamics of a government, but it is something that is possibly unusual to implement in Australia, in his opinion. "Hopefully our project will offer opportunities for sharing best practice strategies across national and cultural boundaries that can be an advantage for both regions and countries," he added. The team met with Flat6Labs, and TwoFour54, representatives of the Media Zone Authority in Abu Dhabi. In Dubai, they met with Turn8, an accelerator that brings people in to incubate ideas; In5 that specializes in the startup ecosystem and ImpactHub, a place where people can rent space to establish their own company. Dr Yecies said "We want to continue developing our relationship with CAAR in Canberra. We aim to incorporate our findings in our teachings to inspire, future contributors to society, to publish the findings in academic journals as well as in government policy reports, and also to present our findings at academic conferences. Next year we plan to invite key speakers on innovation and entrepreneurship from the UAE to an event in Wollongong with a possibility of hosting a similar event in the UAE".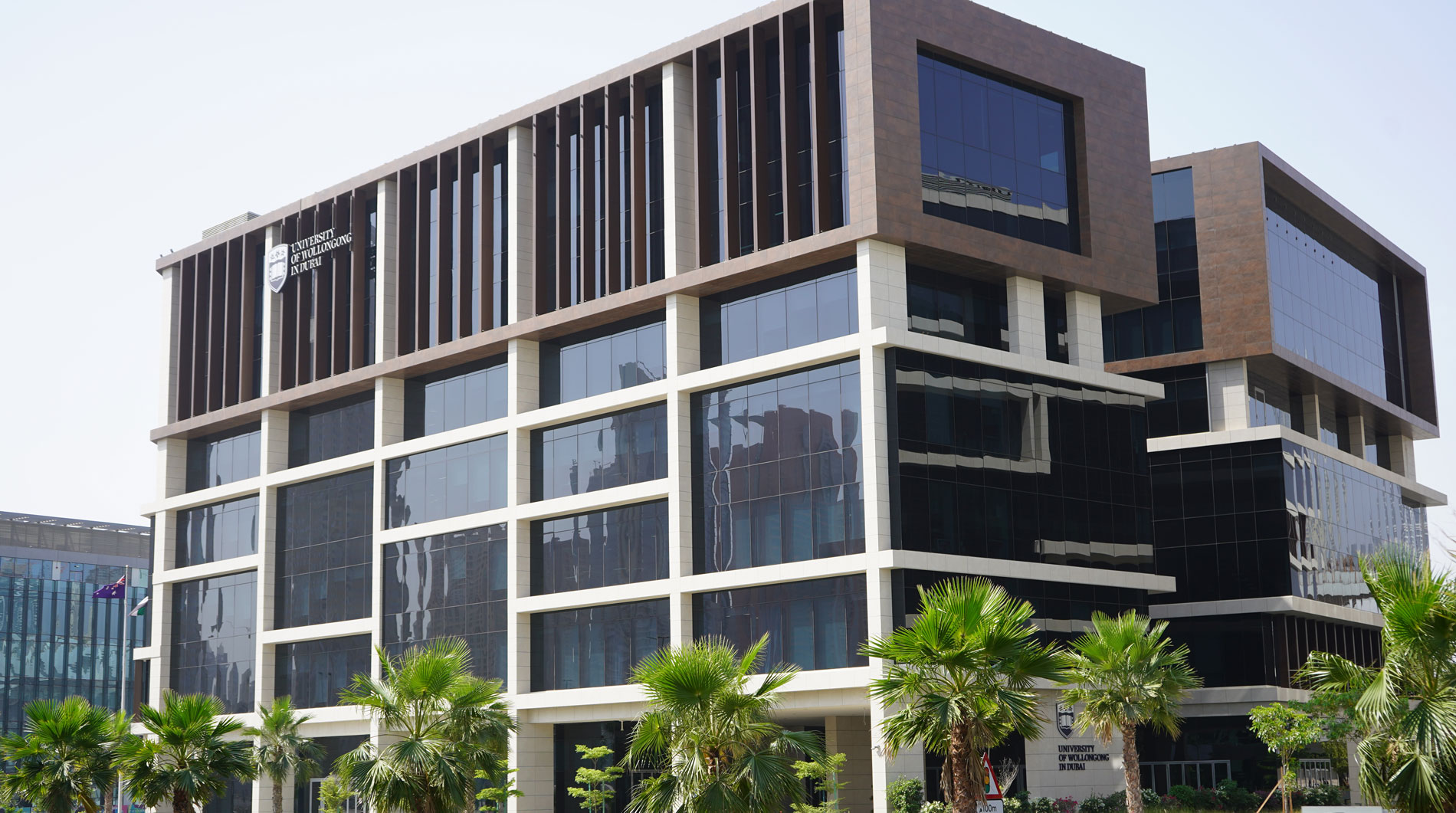 Open Day
Do you know that our next Open Day is on Saturday 23rd July, 2022?
Join our experts to learn more about our degrees, and how you can enrol in our autumn intake which starts on 26th September.