University of Wollongong in Dubai Marks Regional Milestone, Hosts International Conference on Plagiarism across Europe and Beyond Virtually
Monday, 04 May, 2020
UAE-based Australian university is first in region to live stream entire sixth edition of conference
Largest regional conference on academic integrity featured more than 50 presentations, drew participation of over 90 delegates
University of Wollongong in Dubai (UOWD), the first international university and the highest-ranked Australian university in the UAE, announced the successful conclusion of its first virtual conference. The 6th International Conference on Plagiarism across Europe and Beyond (PAEB), featuring more than 50 presentations and over 90 delegates, was live-streamed from 17 to 19 April 2020.
Held under six sub-themes, the sessions focused on integrity from cradle to workplace and beyond, recognising and nurturing a culture of integrity through innovation, combating rising threats from essay mills and contract cheating, government and policy roles in encouraging integrity, research students and ethics and integrity, and finally, sustainability and well-being.
In her keynote address, Dr Tracey Bretag, Professor (Higher Education), School of Management at the University of South Australia Business School, said: "We should not focus on the misconduct of students and speak solely about this aspect. As academicians, we need to search our conscience and ensure that we behave with integrity in every aspect of our academic and daily lives."
Academic integrity assumes special significance in the context of a slew of university entrance essay frauds and scams that have come to light in recent years. Speaking on its relevance, Dr Zeenath Reza Khan, Head, Technology and Integrity in Academia and Beyond Research Group, UOWD said: "Academic integrity is the foundation on which all of academia stands. Ensuring and upholding integrity in education goes a long way in shaping a sustainable and constructive future.
"At UOWD, we remain steadfast in our commitment to inculcating integrity in all our students. As academicians, we have a moral responsibility to make sure that these values continue to remain integral to their lives and will reflect in their future work. This was the primary reason why we decided not to cancel the conference amidst uncertainties following the pandemic and transformed the conference into a virtual one in 30-days. If anything, we felt the topic and discussions surrounding were of utmost importance now, more than ever!"
Over the course of three days, academicians from universities across the world headlined sessions – workshops and presentations - on various topics including, teaching effective strategies to encourage academic integrity and prevent academic misconduct, using e-tools and technologies to address academic misconduct, contract cheating (including legal practices), international and national projects related to academic and research integrity, and putting in place an effective university ethics infrastructure, among others. The speakers drew upon relevant case studies to add value and make the content more engaging to their virtual audience, while also highlighting industry best practices.
Dr Teddi Fishman, Former Director of the International Centre for Academic Integrity, said: "Sometimes you have to teach things everyone thinks that they already know. We can contextualise and draw the parallel of the current COVID-19 situation – we have had to reteach people to wash their hands, in the same way we have to reteach students to apply best practices when it comes to citing and referencing sources in their research studies."
For her part, Dr Caroline Burns, Associate Professor, Business Ethics and Social Responsibility, Saint Mary's College of California, one of the conference attendees, said: "With more and more incidents of unethical practices in higher education and in the professional world surfacing every day, professors are challenged regularly with regard to instilling greater discipline and integrity in their students. Conferences such as PAEB are critical reminders of the implications such conduct can have and of the opportunities for learning and value addition that exist across various disciplines."
Dr Tomas Foltynek, President of the European Network for Academic Integrity Erasmus++ Project commented "PAEB2020 conference surpassed my expectations, even virtually, we could meet like a community and share our research results, best practices and inspiration for building culture of academic integrity at our institutions and our countries. The organizing team from UOWD did an excellent job in conference organization and dealing with technical issues. I have seen the feedback from participants, and they were delighted by the conference. They wished it never ended! It was Plagiarism Across Europe and BEYOND... and that BEYOND went really well"
As a member of the European Network for Academic Integrity (ENAI), UOWD won the bid to host the 2020 PAEB conference at its Annual General Meeting in 2018. Dubai's Department of Tourism and Commerce Marketing supported the bid. UOWD's partners for the event included Dubai Tourism, Emirates Airlines, Turnitin, Studiosity, PLagscan, Epigeum – The Oxford University Press, Urkund, SpringerNature, The British University in Dubai, and the Gulf Medical University. This is the first edition of the conference to have fully taken place virtually. Previously, the conference marked successful physical editions in the Czech Republic, Turkey and Lithuania.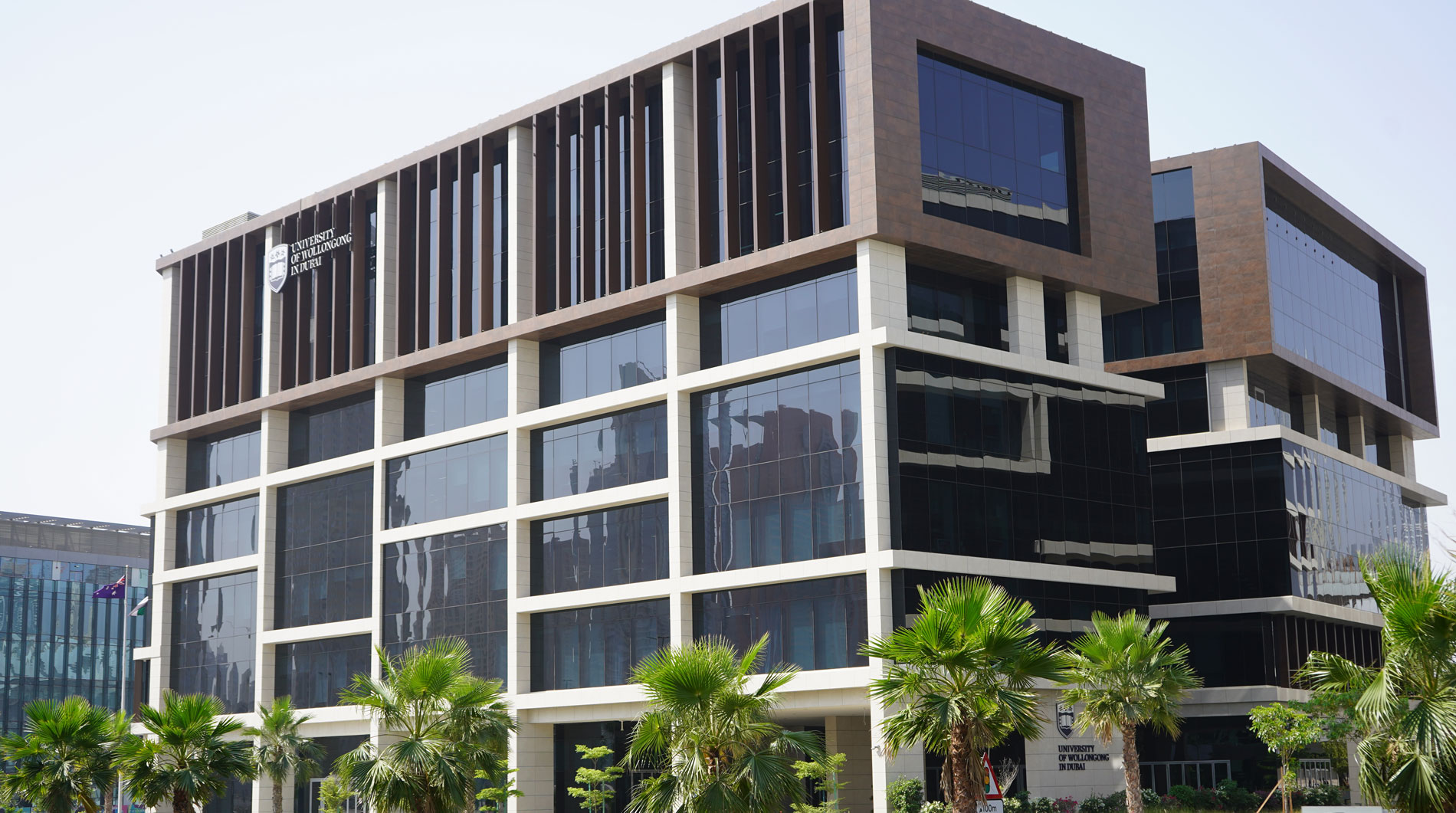 Open Day
Remember to attend our next Open Day on Saturday, 4 November 2023.
Join our experts to learn more about our degrees.