Alumni Award for Professional Excellence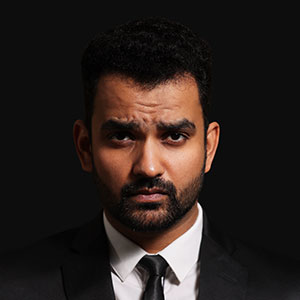 Dr Aashish Sharma
Dr Aashish Sharma is an exceptional businessman who founded one of Nepal's top beverage manufacturing companies. His pioneering efforts in exporting Nepali soft drinks to the USA have raised the profile of Nepali businesses internationally. Dr Sharma won numerous accolades, including recognition by the Indian Achievers forum and the "Young Entrepreneur Award" from World Vision Academy.
Alumni Award for Research, Innovation and Entrepreneurship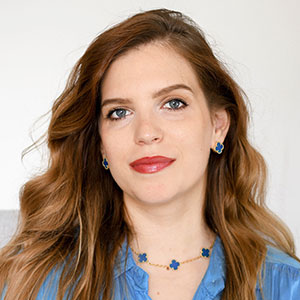 Ms Isidora Peric
Ms Isidora Peric is the visionary force behind FitFace, a revolutionary brand that promotes natural facial aesthetics and mental wellbeing. With global recognition, strategic collaborations with major brands, and pioneering educational initiatives, Isidora's commitment to holistic beauty and mental health has earned her the prestigious 2023 Research, Innovation & Entrepreneurship Alumni Award.
Young Alumni Award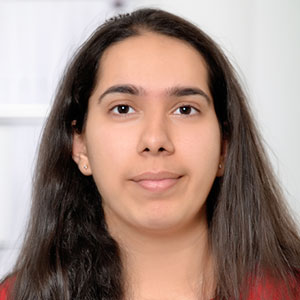 Ms Priya Aswani
Ms Priya Aswani has rapidly risen as a Senior Full Stack Developer Team Lead since graduating top of her Computer Science class with a GPA of 3.93. Celebrated for her technical expertise, hackathon victories, and commitment to community service, Ms Aswani is a deserving recipient of this year's Young Alumni Award, exemplifying early career success and visionary leadership.
Alumni Award for Social Impact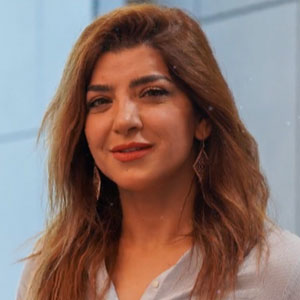 Ms Dana J Amr
Ms Dana J Amr is a dedicated advocate for social change. As Head of Partnerships at Crown Agents, an international non-profit, and former Programs Officer at Dubai Cares, she made a profound impact by administering grants to improve education in crisis-stricken regions across Asia, Africa, and the Middle East. Dana's work extends to youth education and women's empowerment in Palestine, supported by USAID and the Carnegie Corporation. Her efforts have positively affected countless lives in underserved communities worldwide.
Alumni Award for Inspiring Women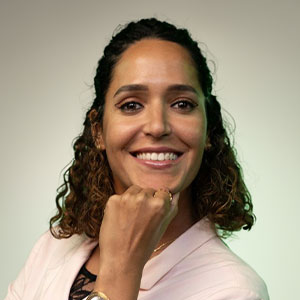 Ms Sarra Lajnef
Ms Sarra Lajnef is an Olympic swimmer and the Founder and CEO of Challenge Sports Unlimited. Her achievements span sports, academics, and business, including four gold and one bronze medal at the 2019 FINA World Master Championships. Sarra's accolades include Middle East Woman Leadership Award in 2018 and Pioneer Woman Leader Award Middle East in 2019. She inspired young athletes across the Gulf with motivational clinics and seminars, making a profound impact.
Alumni Award for Professional Excellence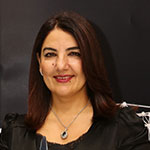 Dr Reem Osman
Dr Reem Osman is a visionary leader who has made an outstanding contribution to clinical practice in the region. As Regional CEO at Saudi German Hospitals Group, she has gone on to oversee the expansion of the Saudi German Group across the UAE and the region. To help promote public health, Dr Reem has led the integration of important healthcare services into the wider community and humanitarian initiatives to stricken populations around the world.
Alumni Award for Research, Innovation and Entrepreneurship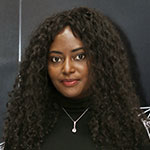 Ms Lillian Kithia
Lillian Kithia is a world-class media professional and an ambitious entrepreneur who has built a successful international business with a powerful social ethos. Just two months after being awarded her master's degree, Lillian set up her own media agency, SPARK Publicity. The agency has built a firm commitment to social responsibility with 10% of the company's annual billable hours donated to support the activities of charitable and not-for-profit organisations.
Young Alumni Award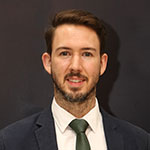 Mr Robert Watts
Robert Watts is an exceptional young businessman carving a remarkable professional trajectory in global aviation. As co-founder and CEO of Aerotask, Rob has built the largest dedicated aviation consultancy in the Middle East, serving clients on every continent. He has contributed to the modelling of a five-billion-dollar aircraft leasing fund, recognised as the world's first such sharia compliant fund. He assisted with the conceptualisation, business planning and fundraising for airline start-ups in African regions.
Alumni Award for Social Impact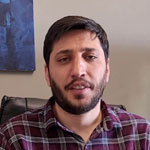 Mr Shafi Ullah
Shafi Ullah is an outstanding humanitarian and remarkable role model who has transformed the lives of vulnerable populations in conflict-affected regions. Shafi had managed internationally funded projects and improved the lifestyle of hundreds of thousands of people suffering the legacy of warfare. He helped to raise funds for clearing landmines and other remnants of war. As Head of Explosive Ordnance Risk Education Department, he initiated, designed and implemented Mine Risk Education Programs across Afghanistan.
Alumni Award for Inspiring Women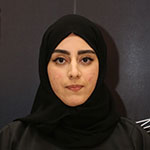 Ms Reem Al Saffar
Reem Al Saffar rose through the ranks to become the only Emirati women to occupy a series of roles in airside safety and compliance. Known as 'The Bird Lady' for her pioneering Wildlife Hazard Management Plan to reduce the threat of bird strikes, she is an Aerodrome Inspector with the UAE General Civil Aviation Authority. She is renowned as an influential contributor to safety in UAE Aviation industry.
Alumni Award for Professional Excellence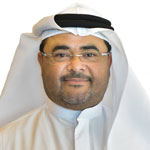 Mohammed Shael AlSaadi
Chief Executive Officer - Corporate Strategy Sector
Department of Economic Development (DED), Government of Dubai
Mohammed Shael AlSaadi has played a strategic part in promoting investment in Dubai and maintaining a competitive business environment in the city. He has implemented a comprehensive strategy to engage with the commercial community, to solve challenges and enable a future-ready business ecosystem. Employing his networks within the private and public sectors, Mohammed has brought various stakeholders closer, to facilitate valuable exchanges.
Alumni Award for Research, Innovation and Entrepreneurship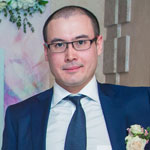 Marlen Bissaliyev
CIO, SMART APP
Almaty, Kazakhstan
A double UOWD graduate, Marlen Bissaliyev is an award-winning IT whiz. He is among the handful of young Kazakhs leading the tremendous growth in the country's exposure and reliance on information technology to do business. Aside from charting new paths with his innovative start-up, he also teaches computer security and is working on his Ph.D. thesis.
Young Alumni Award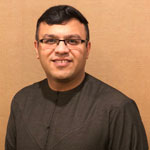 Dr Sanjay Tolani
Managing Director & CEO
Goodwill World
Sanjay Tolani became the "Youngest Member" of The Million Dollar Round Table and considered to be at the pinnacle of the financial services profession, at the age of just 19. Author of the international Best Seller titled "28000 – Make Every Day Count" and a renowned international speaker, this magnetic young alumna has recently been appointed as a mentor to the Young Entrepreneurs Program under a Dubai Government initiative.
Alumni Award for Social Impact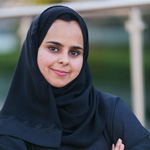 Aisha Bamashmous
Senior Network Operations Centre Engineer, MBC Group;
Co-Founder, Pure Heart 4 Cancer Program
Aisha Abdulla is a full-time senior network engineer who has dedicated herself to help and guide cancer survivors to get back into the work force. Through her NGO, Pure Heart 4 Cancer, Aisha provides a comprehensive support network for cancer patients and survivors by holding job fairs, arranging workshops and organising awareness events. This non-profit initiative has championed the cause of individuals and families since 2011.
Alumni Award for Professional Excellence

Ms Nazneen Maymoun
District Director of Nursing,
Ministry of Health - Sharjah Medical District
Master of Business Administration, 2008
Nazneen's enrolment in UOWD marked a turning point in her life. She is amongst the pioneers in the UAE nursing profession with a career spanning almost 20 years with the Ministry of Health. A gold medal in Nursing Diploma, the Sheikh Rashid Award for B.Sc in Nursing and the Emirates Women Award for Exceptional Career Achievements, makes her the first Emirati nurse to win this award. Nazneen is currently pursuing a PhD in Healthcare Management.
Alumni Award for Research, Innovation and Entrepreneurship

Mr Faris Juma Ibrahim
Chief Strategic and Development Office & Vice-President
Arj Holding LLC
Bachelor of Commerce, Marketing, 2008
Faris is a natural entrepreneur with an impressive record of initiating and leading turnaround growth strategies in complex and challenging environments. He has held prestigious designations including General Manager of Emaar Retail, CEO of Zone Parking Solutions in Abu Dhabi before he moved to ARJ Holding as Chief Strategy officer / Vice president in 2016.
Young Alumni Award

Mr Aiham Alakhras
Sales Director - Middle East
Mediterranean & Africa, Hewlett Packard Enterprise
Master of International Business, 2007
Showing great talent at a young age, Aiham captured the attention of Fortune Global 500 technology giant Fujitsu while completing Master of International Business at UOWD. He spent ten years driving growth and innovation at Fujitsu, with senior roles leading 500 employees across 104 countries. Aiham is an active mentor for startup and digital innovation communities in UAE.
Alumni Award for Social Impact

Ms Shurooq Al Banna
Marketing & Communications specialist
Noor Dubai Foundation
Master of Strategic Marketing, 2010
Shurooq wears many hats - she is proudest of her role with the Noor Dubai Foundation which saw her travel to Africa and Asia in the pursuit of combating avoidable blindness, helping more than 25 million individuals. She assisted those in need by single-handedly raising AED14 million towards the charity. Shurooq is the first Arab woman to win a top place in the World Championship of Public Speaking Competition.
Alumni Award for Professional Excellence

His Excellency Essa Kazim
Governor, Dubai International Financial Centre (DIFC)
Master of Total Quality Management 1998
Chairman of DFM and Governor of DIFC was recognised with the Alumni Award for Professional Excellence for the instrumental role he has played in developing Dubai as an international centre of capital markets and innovation.
Alumni Award for Research, Innovation and Entrepreneurship

Shawn Frank
International Developer, Mindhyve
Bachelor of Computer Science 2011
Shawn was recognised with the Research and Innovation Award for his efforts in developing award winning applications that address key social issues.
Young Alumni Award

Mona Tavassoli
Founder Momsouq And Mompreneurs
Bachelor of Computer Science, 2004 and Master of International Business, 2006
Mona was honoured with the Young Alumni Award for being a driving force for women's entrepreneurship in the region.
Alumni Award for Social Impact

Her Excellency Shaima Al Zarooni
Founder & President - Camp01 PBC
Vice-President & Board Member - The August Medical Foundation, Director of Special Initiatives - Office of HRH Princess Haya Bint Al Hussein, Start Network Board Trustee
Master of International Business 2007
HE Shaima Al Zarooni was bestowed with the Alumni Award for Social Impact for leading the world's largest and busiest logistics hub for humanitarian aid.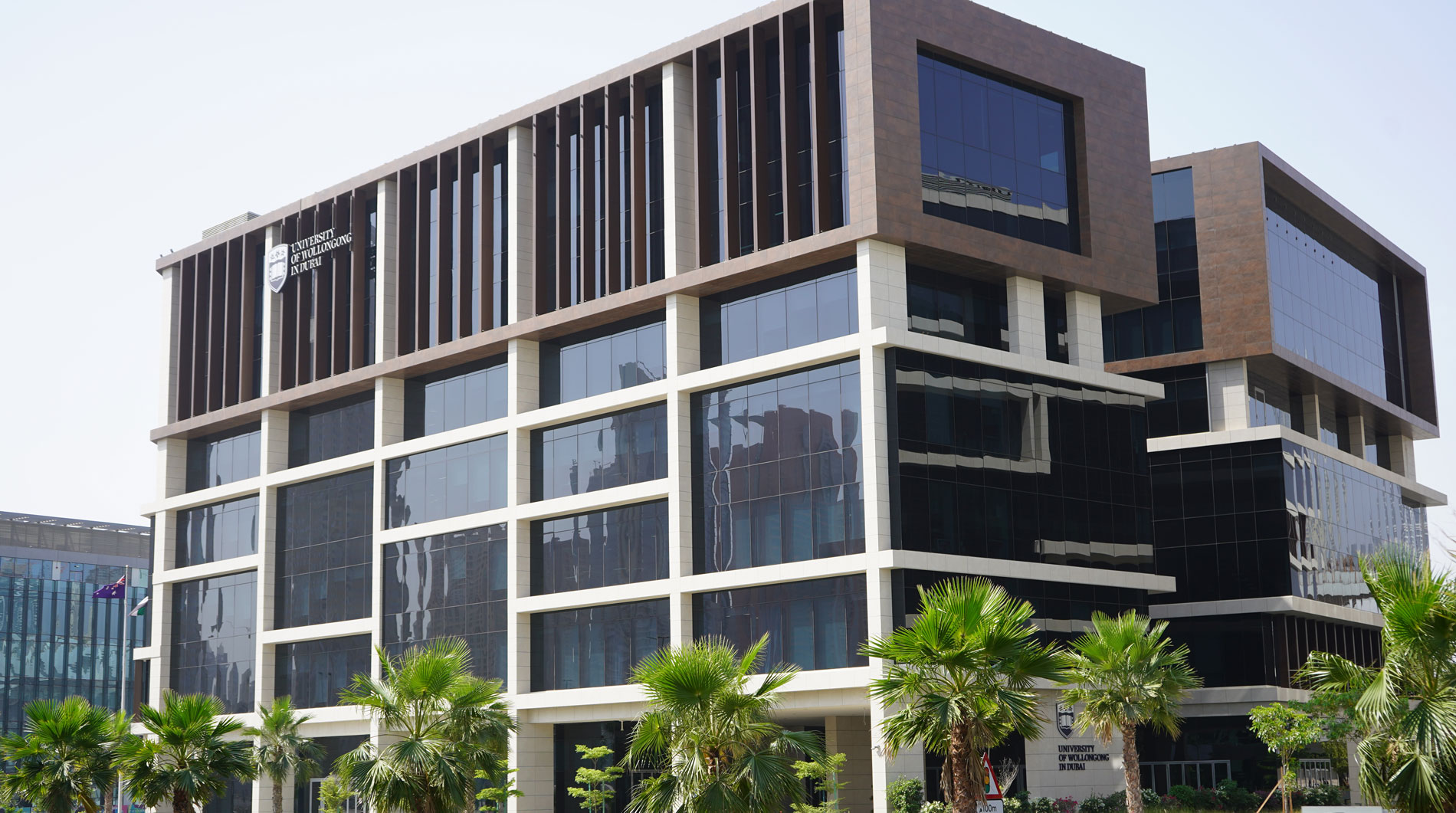 Open Day
Remember to attend our next Open Day on Saturday, 9 December 2023.
Join our experts to learn more about our degrees and how you can enrol in our
Winter intake which starts on 8 January 2024.