"Applying technology to the business process is what inspires me. Every day brings a new experience, challenge and opportunity to learn and grow." – Jaleel B Rahiman
Heading the IT department of a leading healthcare group in UAE, Jaleel is helping to enhance the patient experience and boost treatment outcomes through process automation and digital transformation...
---
The application of technology has always been a passion for Jaleel Rahiman. Starting out with a Bachelor of Science in Computing from the University of Portsmouth, Jaleel went on to earn his Master in Information Technology Management (MITM) from UOWD in 2014, while continuing to pursue his global role with a multinational pharmaceutical organisation. Now Director of Information Technology & PRIME Digital for the PRIME Healthcare Group, Jaleel has initiated and delivered a range of projects that are impacting positively upon patients in the UAE.
Charting his career to date, Jaleel explains, "One of the biggest challenge at the initial stage was to get clarity on the direction. There are various options or tracks in an IT career from networking, security, applications, IT governance etc. One could also go down a technical or management path. I started with infrastructure roles, and I always had an interest in governance and security.
"As a solution delivery manager for a multinational pharmaceutical organisation, I got the opportunity to work on various initiatives across the globe. During this time, I worked on salesforce mobility and automation, for both developed and developing markets. In my current role, working in healthcare and leading the IT department, I have had the opportunity to work on projects that can improve both patient experiences and outcomes. 
"One example is the patient engagement project using data analytics to improve the compliance of chronic patients and to ensure better treatment outcomes. Another, the patient mobile app, is one of my favourites, as it was one of the first of its kind in the region, where the patients could have access to visit history, lab reports, medication history, medication reminders, appointment bookings, etc."
Jaleel has a long list of transformational projects to his name, but the one he takes most pride in is a telehealth and pharmacy home delivery initiative, which helped to protect a lot of vulnerable people at a time of great uncertainly. Jaleel explains, "Successfully completing a project is always very rewarding, whether it is an infrastructure project, process automation or a new business initiative. 
"The one that stands out for me is the Telehealth project that was delivered within a period of 2 weeks, just in time before the lockdown owing to the pandemic. I was overwhelmed by the feedback from patients who could consult their doctors sitting at home and get their medications delivered to their homes, especially chronic patients who needed timely medication refills."
Jaleel credits his time at UOWD with paving the way for him to switch from technical roles to management roles and he has subsequently gone on to earn a Postgraduate Diploma in Digital Business from Emeritus Institute of Management, in collaboration with MIT and Columbia Business School. 
Jaleel says, "Doing the Master of IT Management at UOWD has helped me to look at an organisation from a business perspective. The faculty did have an excellent mix of both academia and business experience, and they ensured that the students understood the real-world application of the subjects taught. With subjects like Change Management and Quality Management, MITM is an apt course for the current times."
Describing himself as a go-getter, Jaleel has big ambitions for the future, he reveals, "We are in the era of digital transformation and disruption where IT leaders need to play a significant role in business transformations. I expect my career to move to a C-level position such as Chief Disruption Officer or Chief Innovation Officer, ultimately taking on the responsibility for business innovation and transformation."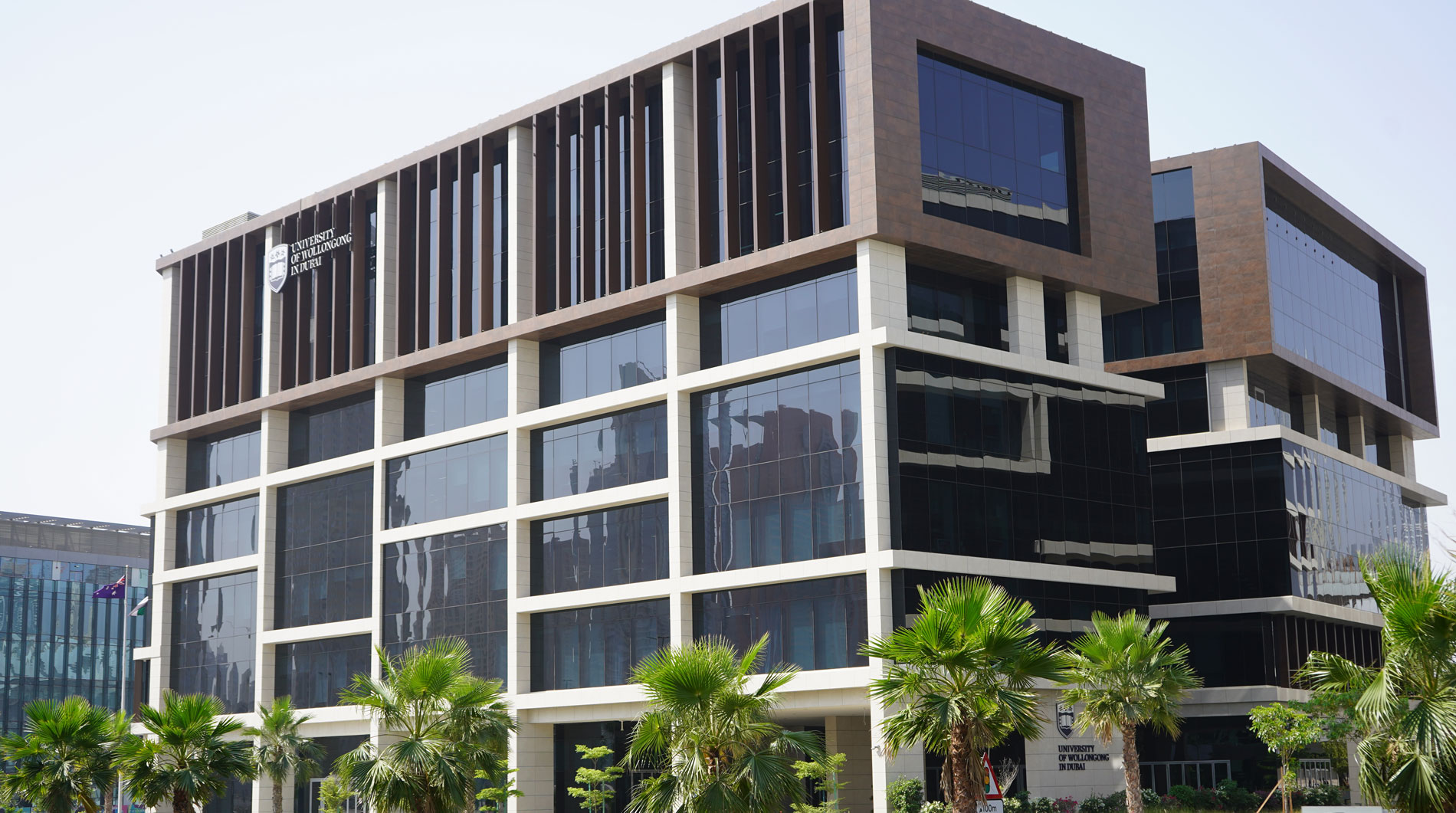 Open Day
Do you know that our next Open Day is on Thursday 30th June, 2022?
Join our experts to learn more about our degrees, and how you can enrol in our autumn intake which starts on 26th September.