Dr Vikash Ramiah
Associate Professor
(Director Research)
Finance and Accounting
Dr Vikash Ramiah is an Associate Professor at the University of Wollongong in Dubai, and currently teaches International Financial management on undergraduate level and Portfolio Simulation and Financial Strategy on postgraduate level. Dr Ramiah obtained his PhD in Finance from RMIT University specialising in Behavioural Finance. He has supervised numerous PhD students and regularly attracts research funding.
Vikash uses a variety of teaching techniques which includes play-based pedagogy (tactile/kinaesthetic style, digital network learning and connectivism theory), andragogy (cognitive theories and constructivism), research based approach and inquiry-based learning.
He specialises in Applied Finance and his research areas are financial markets, behavioural finance, Fintech and environmental-sustainable finance.
Vikash has been teaching economics and finance courses at the University of South Australia, Royal Melbourne Institute of Technology, University of Melbourne, La Trobe University and Australian Catholic University since 1999. He has published in reputable academic journals and supervises numerous PhD students. Other services to the community include being a research fellow for Institute of Global Business and Society, Cologne University of Applied Sciences and Tianjin Academy of Environmental Science. He has established his leadership both domestically and internationally as he is appointed as a Professorial Research Associate at Victoria University, Adjunct Professor at Ton Duc Thang University, Adjunct Associate Professor at UniSA and Professor at Global Humanistic University.
Dr Vikash was a junior auditor at H&A Consulting, manager at Integrate PTY Limited, quantitative analyst at ANZ, Investment Banking Division, worked as a consultant for the Australian Stock Exchange and worked in collaboration with the Finance and Treasury Association of Australia and the Australian Centre for Financial Studies.
PhD, RMIT University
Master of Finance, RMIT University
Diploma of Management, RMIT University
BSc (Hons) UOM
Publications include but not limited to:
Ramiah Vikash, Belinda Martin, and Imad Moosa, 2013, How Does the Stock Market React to the Announcement of Green Policies? Journal of Banking and Finance, 37, p. 1747-1758.
Vikash Ramiah, Xiaoming Xu and Imad Moosa, 2015, Neoclassical Finance, Behavioural Finance and Noise Traders, International Review of Financial Analysis, vol. 41, p 89-100.
Vikash Ramiah, Huy Nguyen Anh Pham and Imad Moosa, 2017, The Sectoral Effects of Brexit on the British Economy: Early Evidence from the Reaction of the Stock Market, Applied Economics, vol. 49 (26), pp. 2508-2514.
Ammar Asbi, Vikash Ramiah, Damien Wallace, Jose Francisco Veron, Krishna Reddy and Robert Elliott, (2019). The Effects of Recent Terrorist Attacks on Risk and Return in Commodity Markets, Energy Economics, 77, 13-22.
Florian Gerth, Vikash Ramiah, Elissar Toufaily, and Glenn Muschert, 2021, Assessing the effectiveness of Covid-19 financial product innovations in supporting financially distressed firms and households in the UAE, Journal of Financial Services Marketing.
His research areas are Behavioural Finance, Environmental Finance, Sustainable Finance, Health Finance, Cryptocurrency, University Governance, Financial Markets.
Research Grants
Eye Tracking Devices
DVCR funding – USD 58, 000.
Research Workshop/Training for Tianjin academy of environmental science
Tianjin Academy of Environmental Sciences – USD 48, 450.
Sustainability Management and Reporting in Sub-Saharan Africa: The Institutional Logics Perspective: 2016
CIMA - MRs 500,000
Contemporary Finance Tools, MHRD Scheme on Global Initiative on Academic Network (GIAN)
Indian Government – Rs 600, 000
The financial consequences of COVID-19 fiscal and monetary policies media announcements: 2020
Dubai Media Office - AED 29,800.
He was an elected board member of the RMIT University Business Board, program Director of Open Universities Australia and acting Board member at the Australian Centre for Financial Studies and also the founder of Researchers Sans Frontiers Network, Environmental Finance Cluster at RMIT.
Dr Vikash teaches almost every subject in finance.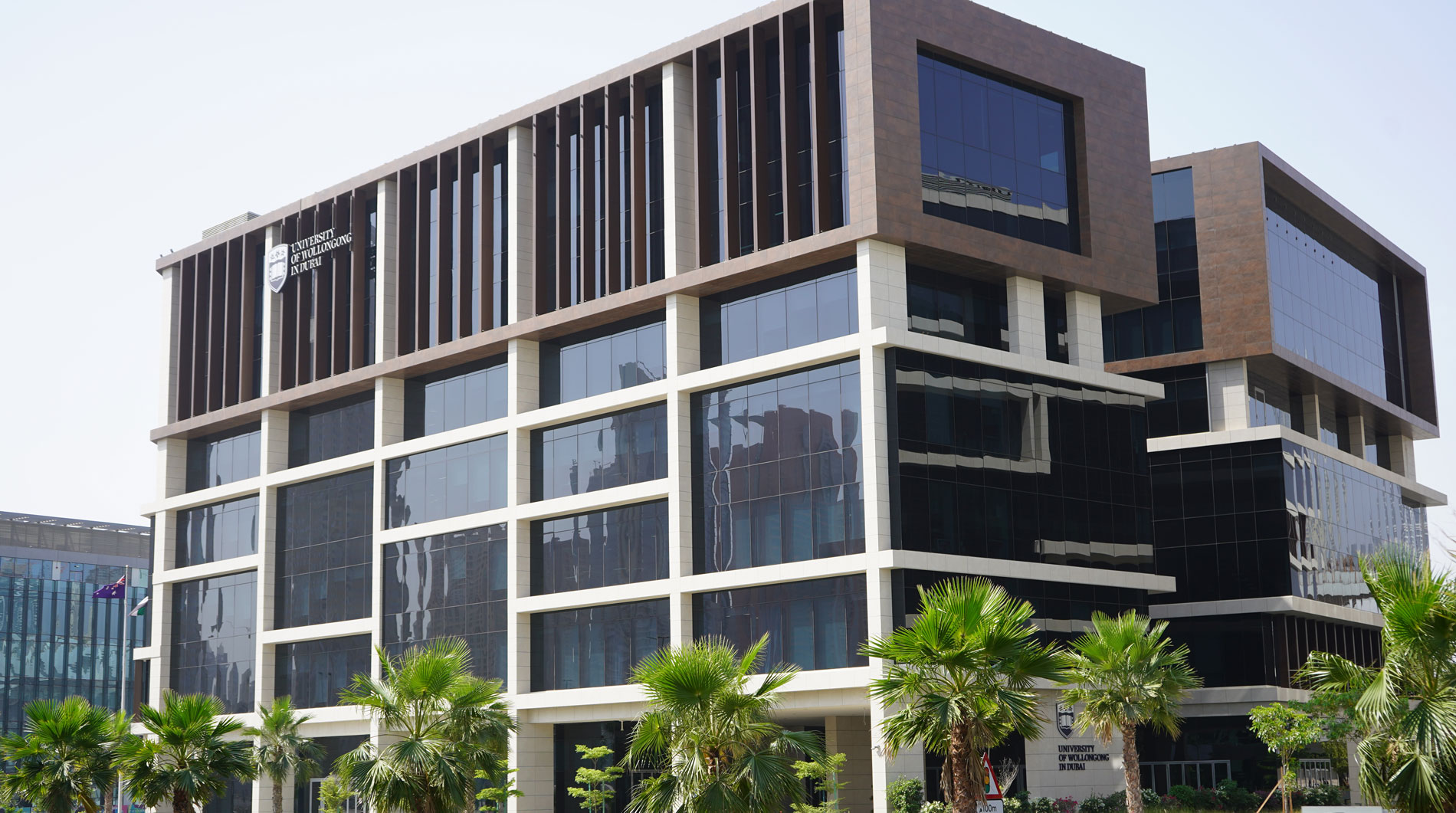 Open Day
Remember to attend our next Open Day on Saturday, 17 June 2023.
Join our experts to learn more about our degrees, and how you can enrol at UOWD in our
Autumn intake which starts on 18 September 2023.