Dr Michael L. Mallory
Assistant Professor - Media & Communication
School of Humanities, Social Sciences and Health
+971 4 278 1915
[email protected]
Dr Michael L. Mallory is Assistant Professor at the University of Wollongong in Dubai (UOWD). He teaches in the School of Humanities, Social Science & Health, specifically in the Bachelor of Communication and Media (BCM) and Master of Media and Communication (MMC) programs. Recent courses taught include Intro to Media and Communication; Media Ethics and Law; Sociology; Global Cinema Studies, and Technology, Presence and Perception.
Dr Michael believes some of the most meaningful learning happens when students are able to take ownership of their education. He uses the classroom and other learning platforms to facilitate the development of skills and tools students can use to become innovators, creators and critical thinkers. Prior to joining UOWD, Dr Michael was Assistant Professor with the New York Institute of Technology (NYIT) at the campus in Beijing, China. Prior to China, Michael studied, worked and taught in multiple cities in Thailand. He is definitely embracing the life of a 'Global Citizen.'
Dr Michael received his PhD in 2017 from the European Graduate School (EGS) under the supervision of Professor Wolfgang Schirmacher. While at EGS, Michael had the opportunity to study under some of the most prominent names in academia. Slavoj Zizek, Simon Critchley, Alain Badiou, Giorgio Agamben, Michael Hardt and Avital Ronell were a few who had a significant impact on his studies and research.
PhD Philosophy, Art and Critical Thought (PACT) European Graduate School, Saas Fee, Switzerland;
MA Media and Communication, European Graduate School, Saas Fee, Switzerland;
BS Social Science, Portland State University, Portland, OR, USA
2020: 'Political Economy of Cyberspace, Data & Technology'
2019: 'Politics of Perception: Imagination and Information, Reality and Artificiality'
Dr Michael's research interests are in the areas of Technology, Society and Life. Dr Michael is currently interested in the role technology has/can have in the evolving concepts of urban space, identity, and 'thirdspace'.
Dr Michael is a member of the Association for Education in Journalism and Mass Communication (AEJMC), the Online News Association as well as the Philosophical Association of the Philippines (PAP)
Intro to Media and Communication
Media Ethics and Law; Global Media and Social Justice; and Sociology at the Undergraduate level
Global Mediascape; Film and Cinema Studies, and Technology, Presence and Perception at the Postgraduate level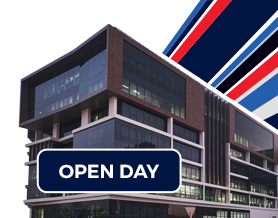 Open Day
Do you know that our next Open Day is on Saturday 30th October, 2021?
Join our experts to learn more about our degrees, and how you can enrol in our winter intake which starts on 9th January, 2022