Dr Michael L Mallory
Assistant Professor - Media & Communication
School of Humanities, Social Sciences and Health
+971 4 278 1915
[email protected]
Dr Michael L. Mallory is the Program Director for Media & Communication at the University of Wollongong in Dubai (UOWD). He teaches a wide range of courses in the Bachelor of Communication and Media (BCM) and Master of Media and Communication (MMC) degrees which are mainly in the areas of digital & social media and media studies.
Dr Michael believes some of the most meaningful learning happens when open, collaborative, experimental, and at times, disruptive and slightly chaotic. His approach to educating is an attempt to break away from 'traditional' lecturing, from memorization and regurgitation of 'facts' and information, and bring students into hands-on, practical learning environments. Teaching and learning is a process and using processes forces us to think about the end-to-end experience of students, and to constantly adjust our teaching methods and strategies. This process is an approach that combines design thinking, design making and design breaking
Prior to joining UOWD, Dr Michael was Assistant Professor with the New York Institute of Technology (NYIT) at the campus in Beijing, China. Prior to China, he studied, worked and taught in multiple cities in Thailand.
Dr Michael received his PhD in 2017 from the European Graduate School (EGS) under the supervision of Professor Wolfgang Schirmacher. While at EGS, he had the opportunity to study under some of the most prominent names in academia. Slavoj Zizek, Simon Critchley, Alain Badiou, Giorgio Agamben, Michael Hardt and Avital Ronell were a few who had a significant impact on his studies and research.
PhD – Philosophy, Art & Critical Thought – European Graduate School
MA – Media and Communication – European Graduate School
BS – Social Science – Portland State University
Politics of Perception: Imagination and Information, Reality and Artificiality, September 2019
in Politics and Image, Ed. Constantino Pereira Martins and Pedro T. Magalhaes
University of Coimbra
IEF Instituto de Estudos Filosoficos
Unidade I&D
ISBN: 978-989-54328-3-7
Political Economy of Cyberspace, Data & Technology
in Cyberpolitics: Political Philosophy of the Future, Ed. Constantino Pereira Martins
University of Coimbra
IEF Instituto de Estudos Filosoficos
Unidade I&D
Dr Michael is interested in the intersection of media, technology and society and his research largely centers around this convergence. As someone who teaches and researches media, he is also interested in stories and people, and how we come to know about and learn from stories and people. He is also keen in working to make academia more people centered and user friendly, exploring strategies and pedagogies of collaboration, inclusion and shared experience.
He is also interested in interdisciplinary research and research that places the human experience at the center of the research.
Research Grants:
Adolescent resilience during social isolation.
Grant Received: UOWD Research Grant Scheme 2020 – AED 24,800
Dr Michael has online news association and is part of the Association for Education in Journalism and Mass Communication (AEJMC).
Dr Michael teaches subjects in Bachelor of Communication and Media (BCM) & Master of Media and Communication (MMC):
Making Media
Digital and Social Media
Media Ethnographies
Transmedia Storytelling
Global Mediascape
Social Media and Network Culture
Technology
Presence and Perception
Thesis Supervision
Digital & Social Media
Media Design
Media Studies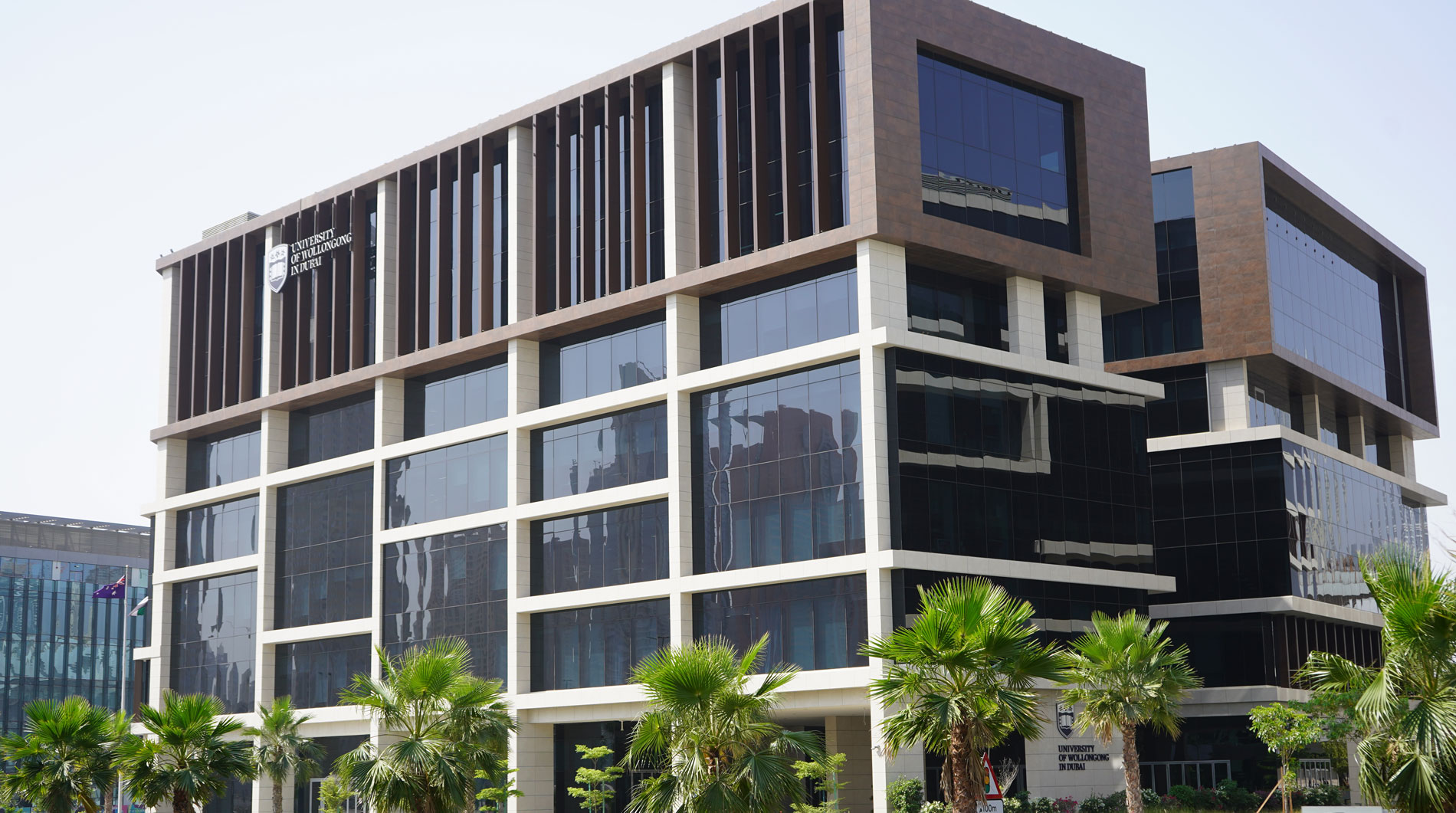 Open Day
Do you know that our next Open Day is on Tuesday 24th May, 2022?
Join our experts to learn more about our degrees, and how you can enrol in our autumn intake which starts on 26th September.