Dr Afnan Boutrid
Assistant Professor - Educational Studies
School of Humanities, Social Sciences and Health
Dr Afnan Boutrid is an Assistant Professor at the University of Wollongong in Dubai (UOWD) and currently teaches in the graduate degree Education program.
Dr Boutrid feels most alive and inspired in the classroom, where she strongly believes in student-centered learning where her students are viewed as assets. Her goal as an educator is to tap into the vast and diverse assets that her students bring to the classroom. She also consistently brings mindfulness as well as social & emotional learning practices into her classroom.
Dr Boutrid believes in the power of community, building strong lasting relationships, high expectations and in pushing students to achieve their highest potential. She believes that learning takes place when her students feel safe in their classroom environment and have the space and capacity to be vulnerable.
Prior to joining UOWD, Dr Boutrid was a classroom teacher, teaching all grades from Grade 1 -10 in the USA, a Curriculum Designer for an NGO in Jordan designing universitycurricula that enabled students to be creative and innovative. She returned to the States to work for another NGO in urban education in New York City where she gained experience in teacher education and coaching.
Dr Boutrid has a master's degree from Columbia University's Teachers College in International Educational Development with a specialization in Peace Education. She obtained her Doctor of Education (EdD) from the University of Washington in the USA specialising in Teacher Education, Multicultural Education, and Curriculum & Instruction.
EdD University of Washington, Seattle, USA;
MA Teachers College Columbia University , New York City, USA;
North Carolina Teaching Fellow, Raleigh, USA;
BA Meredith College, Raleigh, USA
Boutrid, A. (2020). Toward Cross-Curricular Coherence in Preparing Teacher Candidates for Culturally Responsive Teaching. ProQuest Dissertations Publishing.
Book Chapter
Boutrid, A., Martin, S., (2023). A comparative study of teacher education programs embedding ethics education into curriculum. In Eaton, S. E., & Khan, Z. R. (2023). Ethics and Integrity in Teacher Education (pp.55-70).Springer International Publishing AG.
Dr Boutrid's research interests include Teacher Education, Teacher Training, Student Teaching Experience, Culturally Relevant Pedagogy, & Multicultural Education.
Dr Afnan Boutrid is an Assistant Professor at the University of Wollongong in Dubai (UOWD) and currently teaches in the Graduate degree Education program. She teaches the following courses:
EDMS 922: Assessment in the School Context
EDGC 920: Curriculum & Learning Design
EDGZ 921: Introduction to Research & Inquiry
EDGP 920: Practicum in a School Setting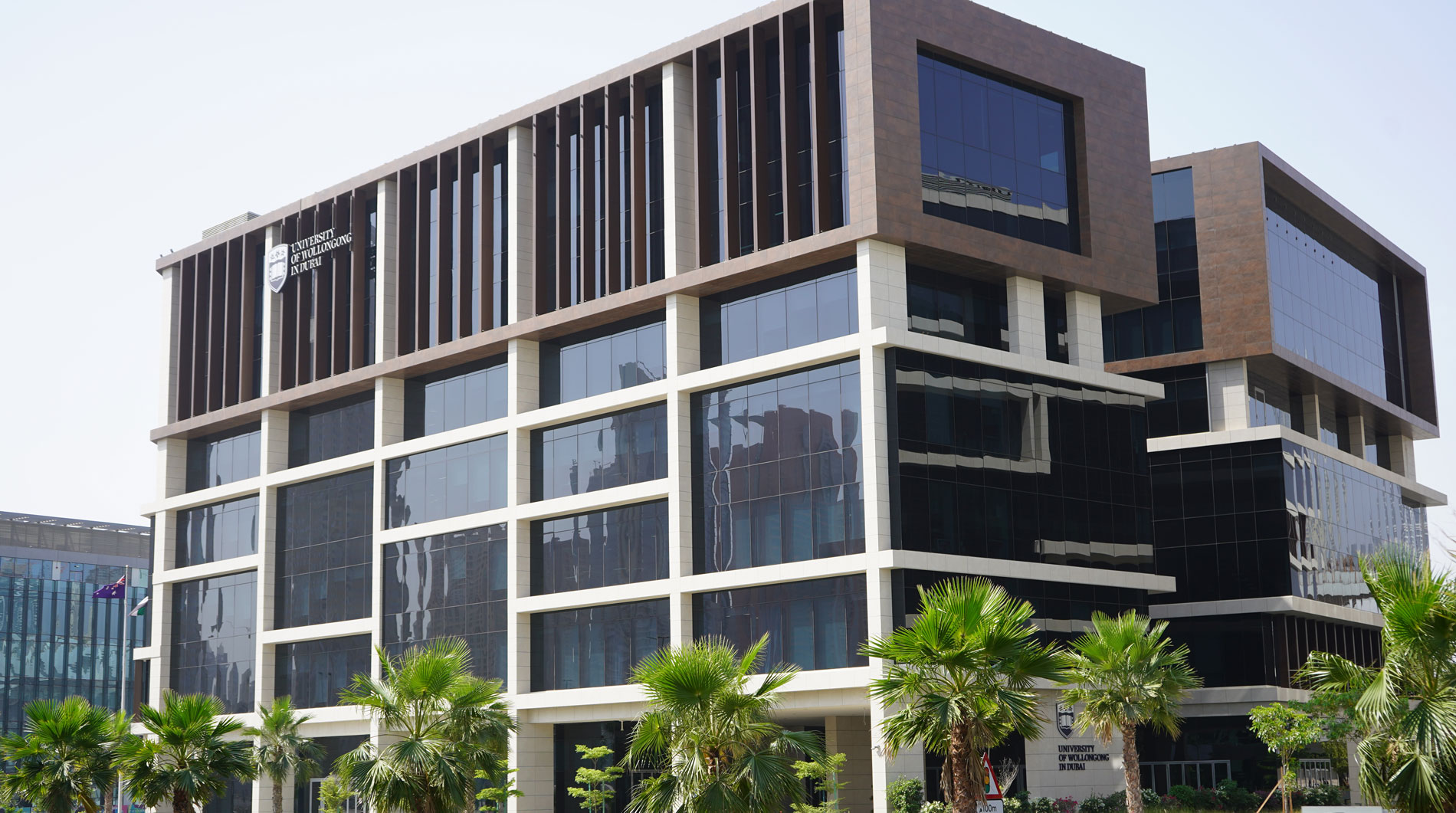 Open Day
Remember to attend our next Open Day on Saturday, 4 November 2023.
Join our experts to learn more about our degrees.