English Language Courses
UOWD College offers a range of English language programs structured around our English Language Framework.
The framework consists of three main stages and is designed to be flexible while rigorous. Our English programs are mapped to the framework to ensure that students are correctly placed to maximise their language development.
All our language courses are delivered by native-speakers and highly qualified instructors. This enables our students to gain English language proficiency for both academic and business communication purposes.
Why choose UOWD?
Flexible payment options available
Personal learning plan and coaching sessions
Small class sizes
Specialisations designed to meet your needs
Receive a free trial day
High qualified instructors with postgraduate degrees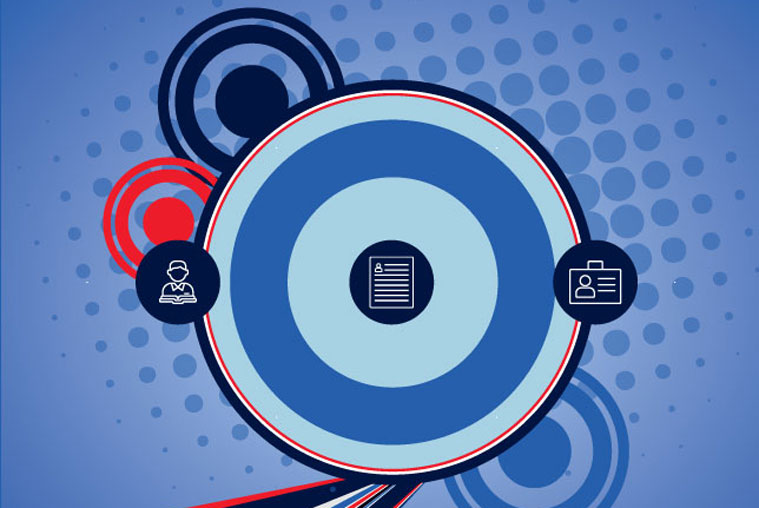 Core Skills 1 & 2
Designed for students with a lower level of English (A1,A2), the Core English Program focuses on essential vocabulary and grammar as well as practice in the four skills of speaking, listening, reading and writing.
Key Skills 1 & 2
Students with an intermediate level of English can benefit from our Key English Program and focus on their goals in one of our specialised pathways. Students study General English for 4 days a week. On the fifth day, they can continue to study General English or they can study English for IELTS.
Key English Skills
4 hours per day

General English: 16 hours per week (4 days)

Optional tracks (1 day).

Students choose one of the following specialistions*:

English for IELTS
General English Skills
*Subject to availability in each term
Cycle Dates
Cycle 1: 10th January – 1st April, 2022
Cycle 2: 4th April – 24th June, 2022
Cycle 2: 27th June – 16th September, 2022
Cycle 4: 19th September – 9th December, 2022
Advanced Skills
Students with an upper intermediate or advanced level of English can benefit from our Advanced Skills Program. This is a live online, part-time program aimed at working professionals.
Advanced Skills – entry IELTS 6
Modular structure with each module lasting 4 weeks (60 hours)
Classes: Monday & Wednesday 6.30 pm– 9.00pm
Students are placed according to the English Placement Test and the instructor's assessment. Students who are below Core Skills 1 or above Key Skills 2 have the option of private language coaching.
Cycle Dates
Cycle 1: 26th September – 17th December, 2021
Cycle 2: 9th January – 31st March, 2022
Cycle 3: 3rd April – 23rd June, 2022
Cycle 4: 26th June – 15th September, 2022
Flexible Enrolment
Students can join the course at any time but the minimum payment is for 4 weeks. For example, if a student joins in week 3 of a cycle, he or she can study weeks 1 & 2 in the next cycle. Each week has discreet learning objectives.
Free Trial
Students can study free for a day in order to try the classes.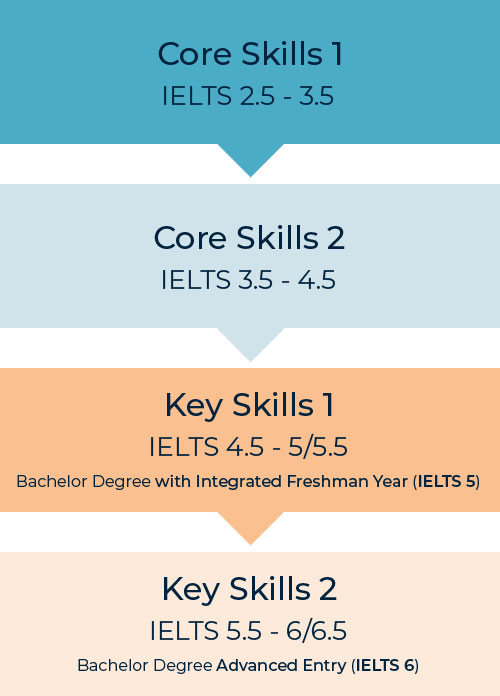 Further Options
IELTS Booster Course & Exam
2 weeks P/T
AED 2,330/2,460
Personal English Coaching
1.5 hours per session
1 session AED 525
10 sessions AED 4,950
Executive English Coaching
1.5 hours per session
1 session AED 795
10 sessions AED 7,850
Bespoke English courses
variable pricing
Part-time English. Sharpen your English language skills with our live online evening courses that will help you to enhance your English proficiency for work, immigration or social purposes.
Participate from the comfort of your home and benefit from flexible timings to suit your schedule.
Register Now
IELTS Masterclass
Signup for an IELTS Masterclass session with our resident IELTS expert for FREE!
*seats are limited, and places will be offered on a first come, first serve basis.
Register Now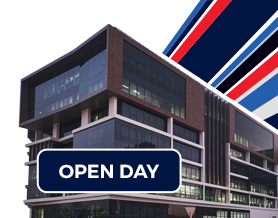 Open Day
Do you know that our next Open Day is on Saturday 5th February, 2022?
Join our experts to learn more about our degrees, and how you can enrol in our spring intake which starts on 11th April, 2022