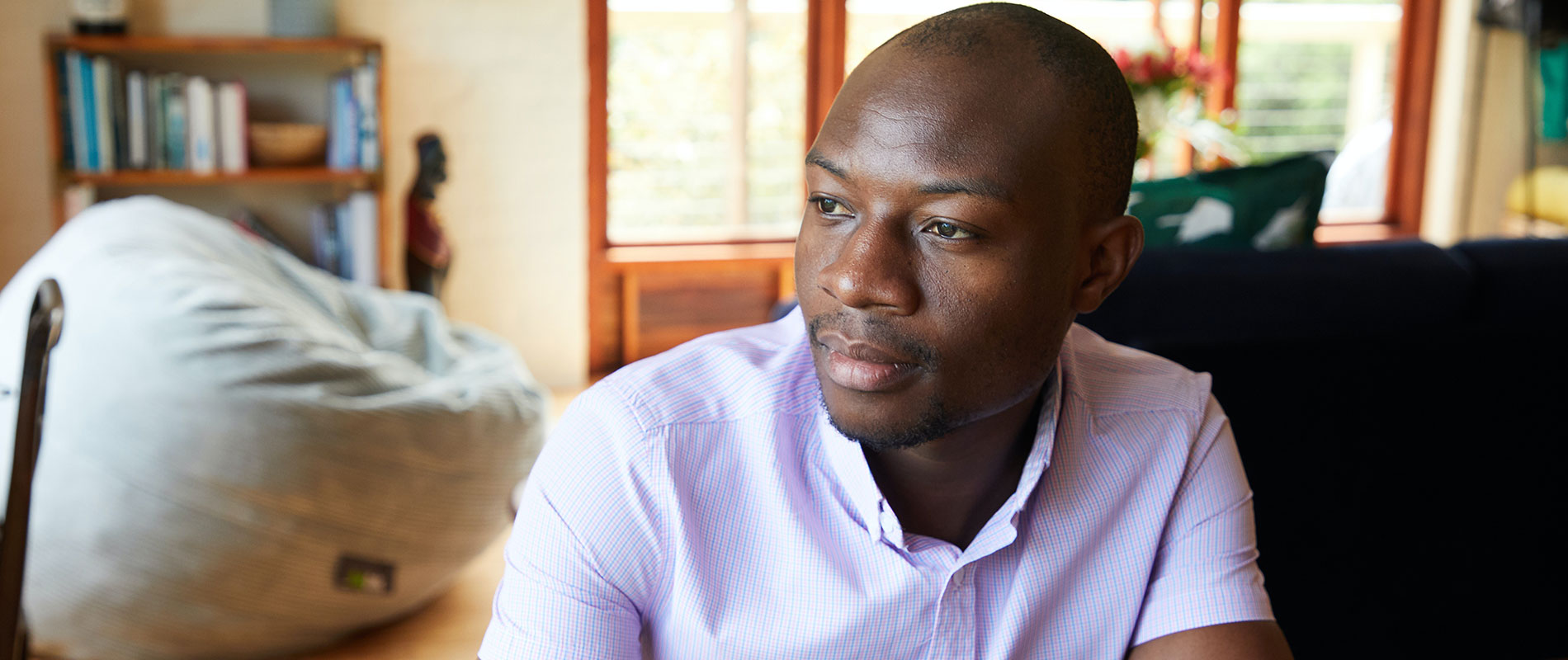 Duration
18 - 24 months
10 - 12 subjects
Classes commence
September (Autumn)
January (Winter)
April (Spring)
Fees*
AED 9,415.35 / USD 2,565 per subject
*VAT 5% inclusive
UOWD's Master of Management degree in Dubai is a postgraduate program that provides advanced general management knowledge for Bachelor's graduates, whether they have studied Business before or not. One of the greatest advantages a Master's in Management provides is that it offers a way to advance your business knowledge immediately after graduating a Bachelor's program. It doesn't require you to have years of work experience as part of the admission. Masters in Management provide the basis for a great career start and assist fresh graduates in finding a good job in an increasingly young job market filled with high expectations.
The learning activities within our program include relevant and current case studies that compare theory with examples of leading-edge organizational practices, guest lectures delivered by industry professionals, peer learning and critical reflection, followed by undertaking assessments that focus on using and applying knowledge and skills in real-life settings.
The program will help you develop plenty of leadership, managerial, professional, personal and technical skills in holistic management areas of a business. You will have a clear understanding of how a business operates considering the socio-economic environment. This will enable you to manage the challenges of global affairs; to propose integrated solutions to complex general management issues in a business by drawing on relevant management principles; and to work effectively to assess broad management situations and execute strategic decision making.
Students applying for a master's degree must have completed a bachelor's degree (or equivalent) at an accredited institution of higher education and have achieved the minimum grades outlined below:
Country
Direct Admission
Probationary Entry*
GPA 2.5-2.99 or equivalent
Conditional Entry**
GPA 2.0-2.49 or equivalent
Australia
65%
57%
50%
Brazil
7/10
6/10
5/10
China
75%
63%
50%
Colombia
3.5/5
3.25/5
3/5
Egypt
65% (Good)
57%
50% (Pass)
India
50%
45%
40%
10 Point System: 7.0/10.0
10 Point System: 6.0/10.0
10 Point System: 5.0/10.0
4 Point System: 3.0/4.0
4 Point System: 2.5/4.0
4 Point System: 2.0/4.0
Iran
14
13
12
Japan
70/100 or 4/5
65/100 or 3.5/5
60/100 or 3/5
Jordan
70%
60%
50%
Kenya
50%
45%
40%
Lebanon
11
10.5
10
Mexico
8/10
7/10
6/10
Nepal
50%
45%
40%
Nigeria
50%
45%
40%
Pakistan
50%
45%
40%
Russia
Average of 4
Average of 3.5
Average of 3
South Korea
80/100
75/100
70/100
UAE
3
2.5
2
UK
2nd Class Honours with lower division (or min 50%)
45%
Pass (or min 40%)
USA
3
2.5
2
* Applicants with a bachelor's degree in the relevant field of study, or its equivalent, with an overall GPA between 2.5 and 2.99 (on a 4.0 scale) may be conditionally admitted to a master's program, only if they meet the necessary English language requirement. Such students must take a maximum of 18cp of subjects studied for the master's degree during the period of conditional admission and must achieve an overall WAM of 55 in their first 3 subjects at the University. Students who fail to achieve this standard may have their enrolment discontinued.
** Applicants with a bachelor's degree in the relevant field of study, or its equivalent, with an overall GPA between 2.0 and 2.49 (on a 4.0 scale) may be conditionally admitted to a master's degree, only if they meet the necessary English language requirement and they will be required to complete a maximum of 18cp remedial non-credit bearing subjects prior to enrolment in their chosen master's degree. Students must achieve a minimum WAM of 55 in these subjects in order to progress to the master's degree or may have their enrolment discontinued.
Note:
[1] Unless otherwise stated, the entry requirements above are based on Section I institutions. Further details on alternate entry requirements can be obtained by contacting the Admissions department.
At UOWD, all classes are taught in English and in order to enrol in a master's degree you will need to submit one of the following certificate of English language proficiency:
English Language Test
Entry Score
IELTS
Academic
Overall score of 6.0 with 6.0 in Reading and Writing and 5.0 in Listening and Speaking
TOEFL
Internet based
79 with not less than 20 in Writing, 18 in Reading, 17 in Listening, 16 in Speaking
TOEFL
Computer based
213 with a 4.0 TWE/Essay Writing
TOEFL*
International paper based
550 with a 4.0 TWE/Essay Writing
EmSAT
Achieve English
1400
Note: Students who have achieved an overall Academic IELTS score of 6, but with a minimum of 5 in reading and writing for their relevant program, may opt to take Academic Writing as an additional subject during their first semester at an additional fee of AED 1,050/USD 286. A 50% pass rate is required to clear the post enrolment condition. Alternatively, the student may opt to retake the IELTS test.
* Students admitted under this criterion must complete the test at AMIDEAST.
In some cases your prior learning may be recognised by exempting you from completing specific subjects at UOWD on the basis of work you have already completed at another recognized institution or if you have a completed a bachelor degree in a relevant area from an accredited institution. In the case of Master of Management, credit for prior learning may also be considered if you have a UOWD Graduate Certificate in Business.
If you are seeking credit for prior learning, you will need to submit an official academic transcripts showing all courses studied and the grades obtained, syllabus details (including information on course content) for the courses you have successfully completed and an explanation of the grading system, or proof of your work experience or further training. Your eligibility for Credit for Prior Learning will be decided in consultation with UOWD's Faculty Offices prior to the beginning of the program.
To make an application for your chosen program, complete the online application form and submit it along with all your supporting documentation (see below) prior to the application deadline.
Late applications may be accepted subject to the availability of places but applicants are encouraged to apply as early as possible.
The following records are required to process your application. Please ensure that all these documents accompany your UOWD application for admission form submittal:
The original transcripts of your bachelor's degree results

A Certificate of Completion
(If the above documents are not in English, a certified English translation is required)
Proof of your english language proficiency
(Note: Results from IELTS & TOEFL tests must be sent to the University directly from the IELTS or TOEFL testing centres quoting the UOWD institution code IELTS: AE109 / TOEFL: 7907)
Your current resume or CV

A copy of your UAE ID card (if applying from within the UAE)

A copy of your passport (and Residence Visa, if resident in the UAE).
Additionally, if you are seeking advance standing in your chosen program:
Certified copies of official academic transcripts showing all courses studied and grades obtained, syllabus details (including information on course content) of the courses you successfully completed and an explanation of the grading system.
Applications are required to obtain attestation / equivalency of their bachelor's degree from the UAE Ministry of Education. The attestation / equivalency process is dependent upon whether you completed your bachelor's degree within the UAE or outside the UAE.
If the bachelor's degree was completed outside UAE, you must have your bachelor's degree and transcripts/mark sheets certified by:
The issuing University and/or recognised authority for tertiary education in the host country in which you completed your education

The Ministry of Foreign Affairs in the host country

The UAE Embassy in that host country OR the Embassy of the host country in UAE must attest the authenticity of the documents and attestations.
Additionally, the UAE Ministry of Education must issue an Equivalency Certificate. Applicants must have a valid UAE residency visa when applying for an Equivalency Certificate. In special cases where complying with conditions (2) and (3) are not feasible, the certificates may be verified against originals by Embassies in the UAE and the UAE Ministry of Foreign Affairs.
If you are unable to secure the Equivalency Certificate(s) as outlined above will be asked to sign a "Consent to Provide Documents" form agreeing to secure the equivalency. You will be permitted to commence your studies at UOWD, but will be given a maximum of one semester to obtain the equivalency certificate(s). UOWD reserves the right to take appropriate action against any applicant who cannot secure the appropriate documentation in this time, which may result in the termination of the student's enrolment at UOWD.
For more information or assistance on attesting documents from outside UAE, click here.
Program Structure
The Master of Management offers a unique approach to management in key management areas of the business, with an in-depth and rigorous learning experience. Alongside a foundation in the specialized knowledge and skills related to holistic management areas, you will also have opportunities to deeply understand the real challenges facing managers and organizations in managing businesses and specialize and apply what you've learned in practice. The Program is organized around three key themes:
This subject is a foundation subject and is intended for those who need to obtain some introductory understanding of the principles of accounting and financial management. No previous knowledge or experience is assumed. The subject will introduce you to the role that effective financial management makes within an organisation. The aim is to increase your proficiency in the use of the accounting data that you receive in your work environment, as well as making you aware of the basis on which key financial decisions are made. You will be introduced to the basic concepts of financial decision-making and the role of financial management in organisations. The concepts and techniques introduced are intended to assist you in the use and interpretation of accounting data and allow you to become better acquainted with the planning and controlling of resources you have at your disposal.
The subject highlights the growing importance of operations management to all types of businesses/industries. Operations management is the science and art of ensuring that goods and services are created and delivered to customers' expectations in full and on time. Additionally, it provides early insights into the content of the Master of Science reviewing areas such as Supply Chain Management, Quality Management and Project Management. This subject enhances students' fundamental knowledge and learning skills required to engage within Postgraduate learning successfully. The subject also develops students' reflective skills and ability to analyse, consolidate and synthesise complex information in problem solving and decision making.
This subject provides a comprehensive overview of management process and organisational behaviour for students to understand the foundations of management theory and the nature of human behaviour operating within organisations. The subject covers the history and contemporary analysis of management theory and concepts relating to: individual, group and organisational processes within business contexts. This subject enhances student's fundamental knowledge and learning skills in problem solving and decision making required to successfully engage with and complete further subjects within their postgraduate management degree. This subject also develops students' communication and teamwork skills and application of knowledge to analyse, consolidate and synthesise complex information.
The subject examines the concepts underpinning the marketing process and theories relevant to the study and practice of modern marketing science. Key concepts covered include the creation and delivery of customer value, customer retention and return on marketing investment, marketing's role in an organisation as defined by the overall strategic plan, and its integration with other functional disciplines within the organisation, elements of marketing plan, competitor analysis and strategies, marketing environment, marketing research, consumer and business buying behaviour, strategic nature of segmenting markets, targeting, and positioning brands, marketing mix decisions, and marketing ethics and social responsibility. The subject provides a foundation for the development of effective market-oriented managerial thinking, communication and team-work skills.
The subject deals with the strategic management process and planning functions in the business enterprise. Emphasis will be placed on the process by which opportunities and threats to the business enterprise are recognised and evaluated, and on the strategies required to meet these challenges. Topics include: business mission; customer and competitor analysis; industry analysis; environmental analysis; strategy and organisation; alternative business strategies.
This subject examines the key theoretical frames that are used to analyse complex organisations. Students are provided with an understanding of theories and concepts that explain how organisational members are affected by organisational structures and environments, human resource flows, politics, and micro cultures. Emphasis is placed on frame complementarity and learning how to apply the frames to real organisations.
This subject deals with management of change in organisations. Topics include: sources of change, resistance to change, coping with change, organisational values, creation of organisational visions and missions, leading organisational change, models of organisational change, creation and change of organisational cultures. Emphasis is placed on the application of theory to case study examples.
The subject examines effective contemporary leadership principles and practices and how they apply to individuals and organisations. It integrates the perspectives of self-directed learning and reflection to develop students in how they can evaluate their own leadership performance and how they develop, inspire and motivate others in real-world contexts. The aim is to equip students with life-long learning skills, so effective leadership competencies are evolved and can be applied to both familiar and unfamiliar situations. The subject covers topics such as contemporary leadership, reflective practice and self-awareness, communication, motivation, performance management, and management of diverse workforces. Students are encouraged to build on their ability to think, analyse, discuss, research, and relate academic theory to the issues they investigate and analyse. Reflective practice skills are developed, so students can learn to learn from experiences. Students are also encouraged to link what they learn in other subjects to the knowledge and reflective practice skills developed in this subject.
This subject aims to develop knowledge of various types of projects in current business organisations. The students will learn the different stages involved in the conception and implementation of projects, writing project proposals, carry out feasibility studies, organising and managing project teams, understand the role of project management in business organisations, project planning and scheduling, project finance, effective information and stakeholder management, contractual arrangements and project supervision.
Students will conduct a project related to an organisational context in order to develop their research skills. Students will communicate their findings orally and in writing. Projects will be allocated by the Subject Coordinator. Variations may be approved by the Program Director, provided the subject and course learning outcomes are achieved.

Note: All students commencing in Autumn 2023 onwards would be required to complete a Research capstone of 12 credit points
Any one elective subject can be chosen from any of the business specialisation in line with the official degree planner.
Students may choose to complete Contemporary Issues in International Business or Supply Chain Management as elective subjects.
This subject provides comprehensive analysis and exploration of probable consequences of contemporary issues in international business environments. Rapid changes in global environments may have a potentially significant impact on international business and the associated home and/or host nations. This subject will explore options for organisations which need to decide how to adjust, reshape and/or reconstruct their strategic directions and their organisation and management structures in order to meet these rapidly evolving complex challenges.
Increasing marketplace competitiveness driven by higher productivity levels, product variety proliferation, oversupply, demanding customers and globalisation has ushered in the era of shape-up or get run over. End-to-end Supply Chain Management holds the promise of effective response to such a business environment, but only if it is understood and actually applied. This subject therefore places particular emphasis on the interfaces between the 'chain' or 'network' of enterprises engaged in moving products, services, and information, from suppliers through intermediaries to end users/consumers. The early part of the subject focuses on understanding the concepts and principles of supply chain management. Specific supply chain management topics are then reviewed giving emphasis on topics such as customer fulfilment strategies, process thinking, physical flow management, global supply chain design, cost management, alliances and outsourcing and critical supply chain measures. Channel relationships between suppliers, manufacturers, and distributors is also reviewed, particularly as leading organisations are now openly embracing more collaborative behaviour for mutual benefit. Transformational change in supply chains is studied from two perspectives, i.e., re- alignment inside the supply chain itself; and advanced forms of 'outsourcing'. Finally, people management and the building of employee capabilities are considered as well as future supply chain innovation requirements.
Program Outcomes
Prestigious and Accredited Degree: Upon completion of the program, all students will get a Master's degree from University of Wollongong Australia, a university in the top 1% of the world universities, accord to QS World University rankings. This degree is fully accredited in the UAE by Commission for Academic Accreditation (CAA) and Knowledge and Human Development Authority (KHDA).
Skills You'll Learn to Support Your Career Goals: The completion of the program will equip the students with practical, hands-on and job ready skills like Communication Skills, Versatility and Flexibility, Strategic Thinking, Digital Savviness, Entrepreneurial Spirit, Leadership Skills, Resilience, Problem-Solving, Decision Making, Interpersonal Skills and Networking.
Doctoral Study Opportunities: Should students wish to pursue further research after completing this Master's degree, UOW Dubai offers a PhD program under the Faculty of Business.
Global Career Opportunities: Business Development Manager, Business Transformation Manager, General Manager, Operations Manager, Store Manager, Business Consultant, Business Analysts, Business Partner, Project Manager, Human Resources Director, Health Services Manager, Entrepreneurs, Executive Assistant.
With the global nature of this degree, you will be equipped to work in any industry in private, semi private or government sector in any region of the world.
Accreditation and Recognition
All degrees at the University of Wollongong in Dubai are accredited by the Commission for Academic Accreditation (CAA) of the UAE Ministry of Education and are licensed by the Knowledge and Human Development Authority (KHDA). In addition, the degree is quality assured by UOW, which is registered with the Tertiary Education Quality and Standards Agency (TEQSA), the national regulator of the higher education sector in Australia.
Also, all business degrees of the University of Wollongong are accredited by The Association to Advance Collegiate Schools of Business (AACSB).
Students will be issued a UOW Australia degree upon graduation.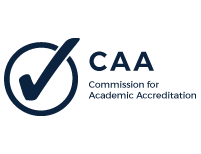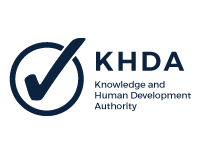 Professional Accreditation
Association to Advance Collegiate Schools of Business (AACSB)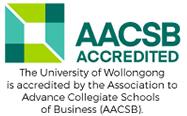 The Association to Advance Collegiate Schools of Business (AACSB) provides an international seal of approval for business programs that ensures the educational needs of students are met through high quality, continuous improvement and excellence in education. This globally recognised accreditation has been awarded to only the top five percent of the world's business schools.
Dr Flevy Lasrado
Assistant Professor
With a plethora of experience in both academia and industry along with a keen interest in business excellence and innovation, Dr Flevy has extensive knowledge of quality assurance and institutional effectiveness. She is an active researcher and employs blended learning and case-based teaching approach in her classroom.
Read More
Faculty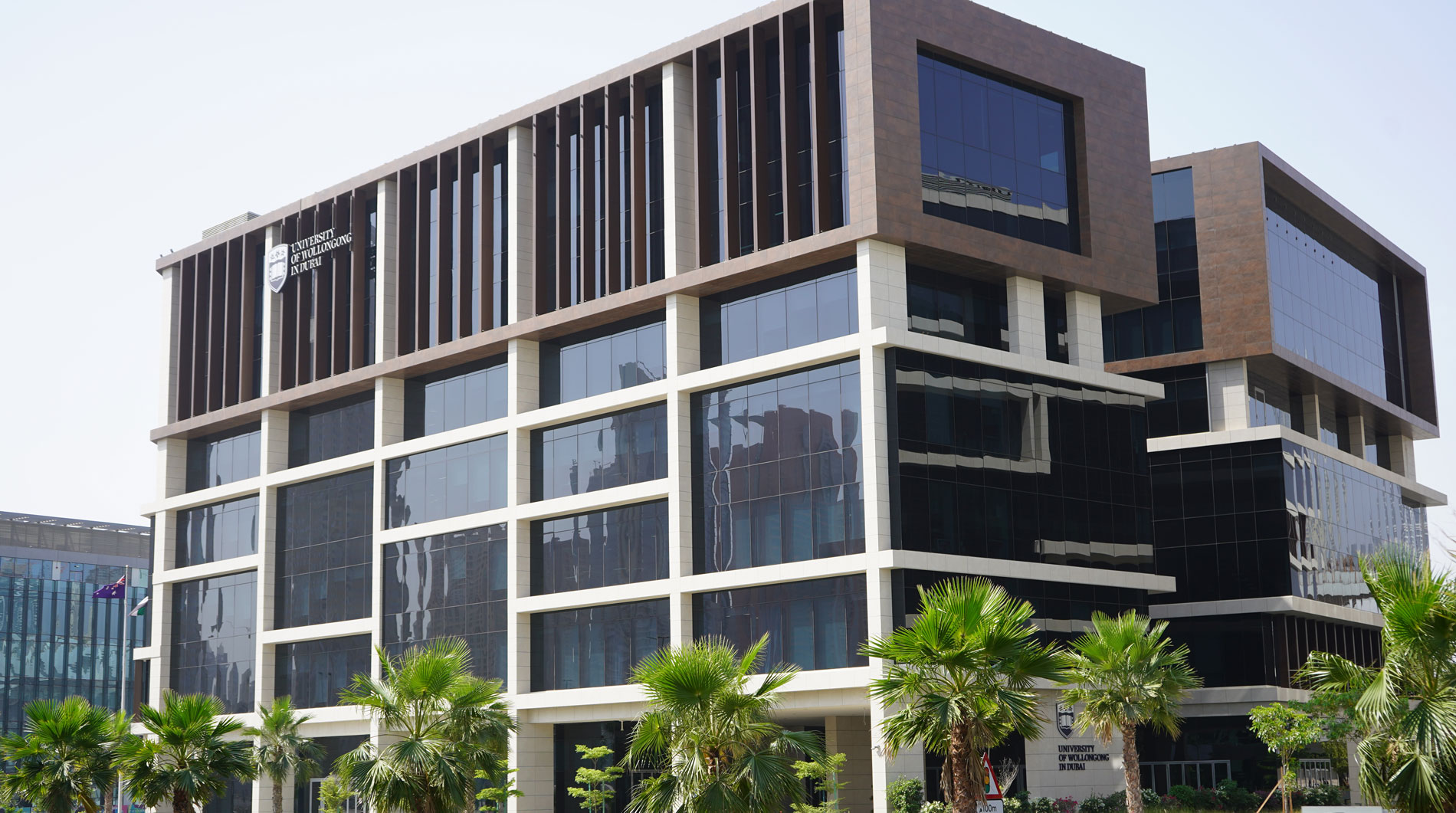 Open Day
Remember to attend our next Open Day on Saturday, 9 December 2023.
Join our experts to learn more about our degrees and how you can enrol in our
Winter intake which starts on 8 January 2024.