Academic Integrity
Academic Integrity is the foundation upon which we base our platform for teaching, learning and research at UOWD. It requires students and staff to be honest, truthful, and fair with themselves and others, to show respect to themselves and others they work with or mentor and to take responsibility for their own decisions and actions.
Academic Integrity is the fundamental corner stone of education at UOWD, requiring every facet of education system to work together; building, encouraging and sustaining a culture of integrity across classrooms that students can take into their working lives beyond study.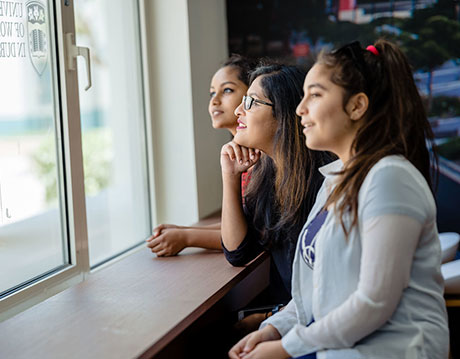 UOWD takes an educative and restorative approach to academic integrity, fostering a healthy dialogue, exchange of ideas and support network that helps faculty and staff to develop and demonstrate integrity in their work.