English Language Programs
ENGLISH LANGUAGE COURSES
UOWD College offers a range of English language programs structured around our English Language Framework.
The framework consists of three main stages and is designed to be flexible while rigorous. Our English programs are mapped to the framework to ensure that students are correctly placed to maximise their language development.
All our language courses are delivered by native-speakers and highly qualified instructors. This enables our students to gain English language proficiency for both academic and business communication purposes.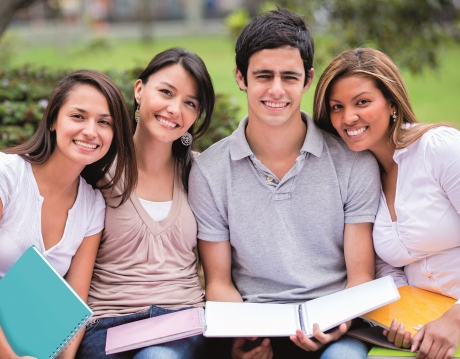 Sharpen your English language skills in just 12 weeks! UOWD just launched a live online course that will help you to enhance your English proficiency for study, work, immigration or social purposes.
Participate from the comfort of your home and benefit from flexible timings to suit your schedule.
Summer English at UOWD
IELTS Bootcamp
Students needing IELTS for university admission (UOWD and elsewhere).  The course covers all four skills tested in the exam (Reading/Writing/Speaking/Listening) and familiarises students with the tasks required.  Taught by qualified, native-speaker IELTS experts.  Students can also take the exam at UOWD on the date of their choice.  We offer the computer-delivered IELTS every day of the week.
Dates:  25 July – 19 August 
Schedule: 4 weeks / Sunday to Thursday / 9.00 a.m. – 1.30 p.m.
Cost: AED4900
Better Speaking
The course will focus on fluency and confidence in speaking English, and on pronunciation.  Students will practice talking about topics of general interest such as world cultures, films and books, the digital world.  Students will receive a certificate at attendance.
Dates:  25 July – 19 August 
Schedule: 4 weeks / Sunday to Thursday / 10.00 a.m. – 12.00 p.m.
Cost: AED2450
Accelerated English
Teens and adults needing an intensive course to boost their general English level. This is a short, full-time course covering all the English skills and developing grammar and vocabulary.  Student will be issued with a certificate of attendance at the end of the course.
Dates:  25 July – 19 August 
Schedule: 4 weeks / Sunday to Thursday / 9.00 a.m. – 1.30 p.m.
Cost: AED4000
Global English Skills
This general program is for students who want to improve their overall English Language Skills for everyday conversation, future study or work, or for those who wish to enroll for the UOWD English language skills program but do not fulfil the minimum English language requirements yet. The courses are 12 weeks (240 hours) and run each semester (Autumn, Spring and Summer).
Entry requirements: CEFR A1+/A2 IELTS 2.5 - 3.0
Fees*:
AED 4000 for 4 weeks
AED 8000 for 8 weeks
AED 11760 for 12 weeks
Note:
20 hours per week in class plus  guided online learning
12 weeks
3 times a year 
Flexible enrolment
Dates:
Next course starts 10 January
Flexible entry throughout the course
*VAT inclusive
IELTS Masterclass
Signup for an IELTS Masterclass session with our resident IELTS expert for FREE!
*seats are limited, and places will be offered on a first come, first serve basis. REGISTER NOW!
Booster Courses
These intensive 2-week courses are for students who need some additional tuition in order to meet the passing standards of the levels. The courses run at the end of each semester.
The English Language Framework
The English Language Framework consists of three stages:
Stage 1: Core English Skills
Develops each of the four skills: listening, reading, writing and speaking, with an emphasis on grammar and vocabulary development.
Entry Requirements:CEFR A1+/A2 IELTS entry 2.5 -3.0
 
Stage 2: Key English Skills
Stage 2 continues to develop core skills in listening, reading, and speaking, and introduces writing, grammar and vocabulary development in an academic context.
Entry Requirements:CEFR A2+/B1 IELTS entry 3.5-4.0
Stage 3: Higher English Skills
Stage 3 builds on the core skills of listening, reading, speaking and writing for academic, professional and social purposes. In addition to conversation classes, there is a continuous focus on writing, encouraging students to develop their critical thinking in different types of academic essays.
Stage 4 reinforces and continues to build on the concepts introduced in the lower stages of the Global English Skills program. Students' grammar is expanded and their vocabulary range is extended through the introduction of new topics as well as a variety of writing genres. An important aspect of this stage is the development of study skills, which help the learner foster successful study habits and become more independent and confident users of English.
Private English
Dates:
Fees*:
AED 295 per hour
AED 1350 for 5 hours 
*VAT inclusive
Program Outcome
Successful completion of these English courses can lead to an IELTS preparation course and to further study at the University of Wollongong in Dubai or any other colleges or universities within or outside the UAE.
Placement Test
You will need to take a placement test for all of our English language courses in Dubai. Based on your test results, your English language level will be assessed as beginner, intermediate or advanced. A placement test fee is applicable.
The placement test is a prerequisite for both the courses for us to assess your level of English. You will need to take the placement test when you apply for English Language programs at the English Language Centre. The placement test fee is AED 105 (VAT inclusive). You can sit the test between Sunday to Thursday (8:30 a.m. to 3:00 p.m.).
To make a booking for the placement test, call or email the English Language Centre office. Contact details provided below:
University of Wollongong in Dubai
English Language Centre
UOWD Building, Dubai Knowledge Park
P.O. Box 20183
Dubai, UAE
Tel: +971 4 278 1792 / +971 4 278 1783 / +971 4 278 1785
Fax: +971 4 367 2760
Email: [email protected]
Intake Dates