UOWD's Career Fair: Bridging Students and Career Opportunities
Amidst Dubai experiencing its most active job market in 2 years, the University of Wollongong in Dubai (UOWD) hosted its bi-annual Career Fair in October 2023, an event designed to connect students with industry professionals. The two-day fair was attended by over 800 students and alumni.
Study Mechatronic Engineering in Dubai
Study Mechatronic Engineering at the University of Wollongong in Dubai and gain hands on, real world practical experience in Electrical Engineering, Mechanical Engineering, Computer Science With a core focus in Robotics, Automation, Artificial Intelligence Mechatronics at UOWD will give you a big-picture perspective, enabling you to bring innovative solutions to global issues at a top ranked global university. We're building a smarter world of tomorrow.
Inauguration of the UOW Data Science, Discovery and Innovation Centre
Relive the magic of our prestigious launch event at Expo City Dubai! We're excited to share the highlights from the inauguration of the University of Wollongong Data Science, Discovery and Innovation Centre.
Discover more about the exciting future of the UOW Data Science, Discovery and Innovation Centre here: https://www.uowdubai.ac.ae/uow-dsdic/
UOWD Graduation 2022 Highlights
The University of Wollongong in Dubai (UOWD) witnessed the in-person return of its annual graduation ceremony for the first time since the onset of the COVID-19 pandemic to celebrate the achievements and milestones from our bachelors and masters students.
Congratulations to UOWD alumni on receiving the coveted UAE Golden Visa
Congratulations to UOWD alumni Raina Shah and Aadil Kabeer on receiving the coveted #UAE #GoldenVisa for the 'Outstanding Students' category!
Hear their success stories and how pursuing their degrees with #UOWD has helped them achieve this recognition.
What is Civil Engineering?
According to Mordor Intelligence, the UAE's construction market is expected to reach a value of USD$133.5 billion by 2026 and is set to form a vital part of the nation's ambitious growth plans with a huge demand for skilled civil engineers. Hear from our expert, Dr Karol Sikora, Program Director, #Civil #Engineering at #UOWD who talks about the skills needed to build modern day iconic landmarks like the Burj Khalifa and how civil engineering has evolved over the centuries.
Rising stars of UOWD - Karolina Jalonen 2021
With the business landscape rapidly evolving and expanding, Karolina Jalonen, a recent graduate of the Bachelor of Business Administration (BBA), shares her experience at #UOWD.
Karolina chose to study BBA to widen her skillset and learn key traits of the business environment such as in-person presentations and company collaborations.
Today, Karolina is equipped to become a huge success and is ready to choose from a wide range of career options.
Engineering Labs
UOWD's 'Campus of the Future' features innovative learning spaces, bringing world-class education to students.
Our new campus houses cutting-edge laboratories and workshops across branches of engineering such as chemistry, physics, manufacturing, robotics and as well as gaming and media to name a few.
#UOWD #UniversityOfExcellence #ChangeYourFuture #CampusOfTheFuture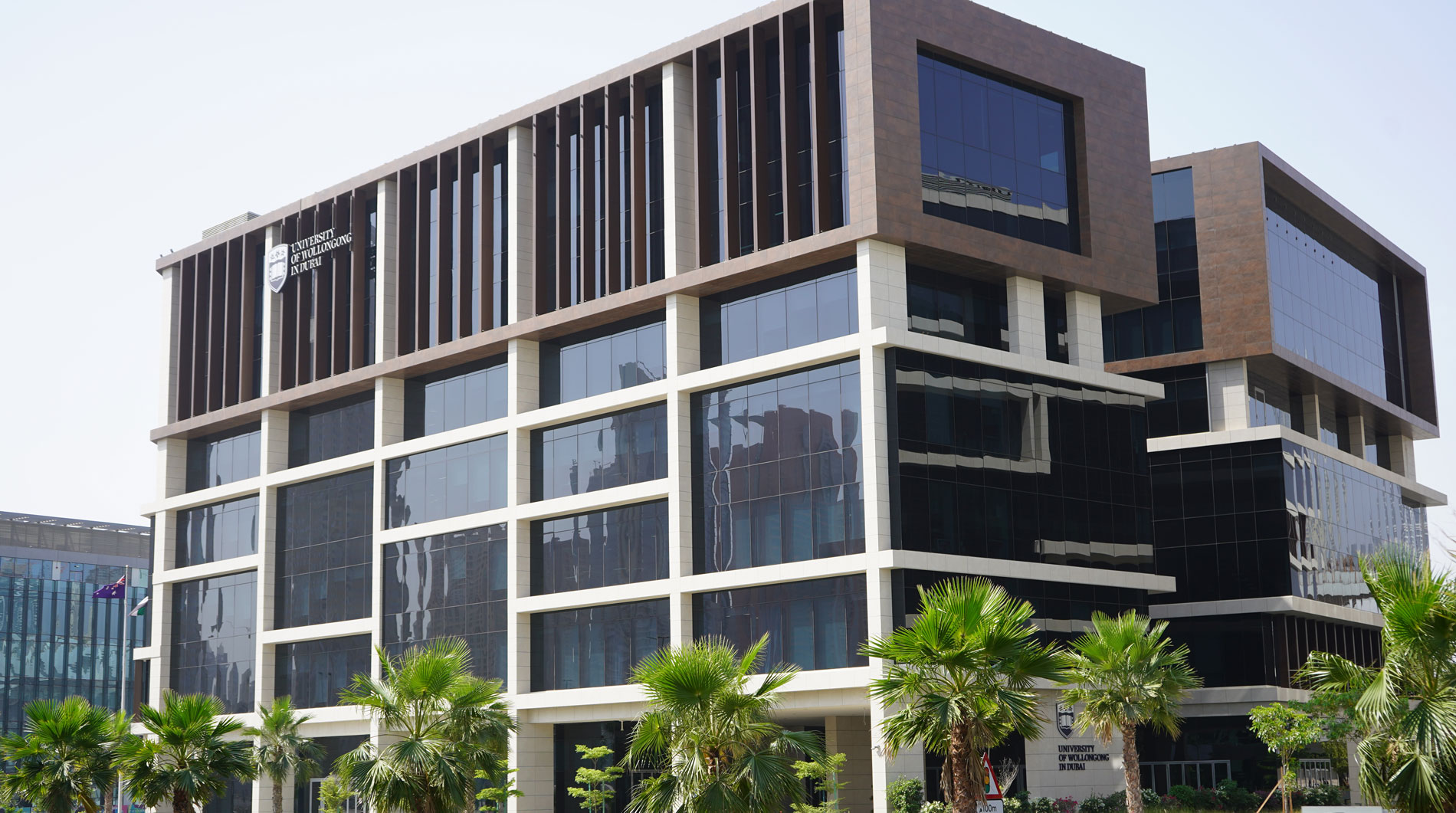 Open Day
Remember to attend our next Open Day on Saturday, 9 December 2023.
Join our experts to learn more about our degrees and how you can enrol in our
Winter intake which starts on 8 January 2024.