Bangladesh Consul General visits UOWD
Thursday, 19 April, 2012
The University of Wollongong in Dubai (UOWD) hosted His Excellency Md. Abu Zafar, the Consulate General of Bangladesh on Tuesday, April 17.UOWD President Professor Ghassan Aouad, some UOWD staff and students from the Amra Notun Bangladesh club at UOWD welcomed HE Abu Zafar.There are currently over fifty Bangladeshi students at UOWD as well as fifty alumni, who have graduated from the university in the last few years.UOWD has gradually become an attractive option for higher education in the region for Bangladeshi students, both UAE residents and from Bangladesh."Bangladesh is a progressive country, encouraging its youngsters to seek opportunities at home and abroad," said HE Abu Zafar. "I encourage our students to choose universities in this region such as UOWD because of a safe lifestyle and a tolerant and welcoming culture combined with a high level of education"."Although Bangladeshi students are smaller in number, they are a high-impact community within UOWD," said Professor Ghassan. For the last three years, Bangladeshi students at UOWD have been successfully running the Bangladesh Expat Student Association (Amra Notun), engaging students and community in fun-filled events. HE Abu Zafar was the Guest of Honour at Bangla Bazaar- the latest event by Amra Notun. A Bangladeshi student, Redwan Hassan has been elected as UOWD Student Representative Council President for 212-13."The Bangladeshi students at UOWD play an active role in connecting the university with the community and helping those in need," said Zeenath Khan, a faculty member and founding coordinator of the Bangladesh club at UOWD.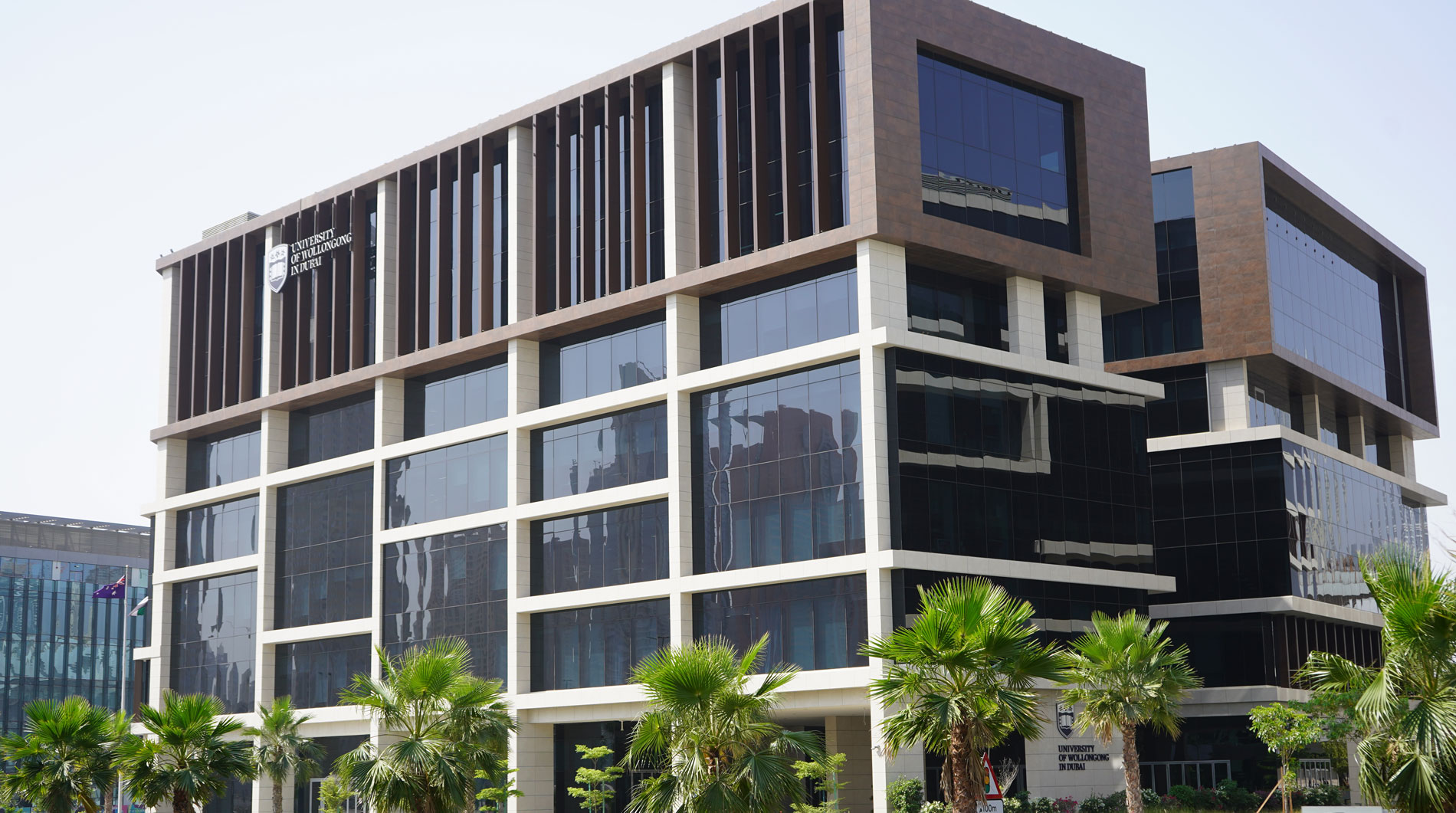 Open Day
Remember to attend our next Open Day on Saturday, 4 November 2023.
Join our experts to learn more about our degrees.