Celebrating Student Brilliance in Engineering and Research at Innovation Fair 2023
Friday, 18 August, 2023
The UOWD School of Engineering hosted the annual Innovation Fair, a captivating showcase of cutting-edge projects presented by undergraduate students across the UAE. The event provided a platform for students to compete, communicate, and exhibit their academic interests in software, hardware, and research-based projects. With the aim of raising the profile of UAE University students, the fair offered incentives and encouragement to excel in their innovative endeavors.
Participants from various engineering majors, including Mechanical, Mechatronics, Civil, Electrical, Computer, and Telecommunication Engineering, took part in the exciting event. The Innovation Fair 2023 featured three contest categories: Early Engineering, Advanced Engineering, and Research, where talented minds competed for prestigious prizes in each category, evaluated by 15 judges from industry and academia.
The fair was not only an opportunity for students to showcase their projects but also a chance to gain valuable insights from industry experts. The event featured two guest talks by prominent figures in the tech world. Mr Deniz Tekerek, co-founder and Chief Commercial Officer of Archireef, shared his expertise in climate tech and innovative startups. Meanwhile, Mr Mohamed Shawky, founder of GIS Drones Aerial Photography Services, discussed the significance of drone technology in the commercial sector.
In the Early Engineering category, students demonstrated groundbreaking innovations that harnessed cutting-edge technologies. Standout projects included the Smart Charity Box, Car Black Box System, Virtual Doctor's Assistant, and more. Embracing sustainability and social impact, students also showcased the Fully Autonomous Scooter Charger and Automatic Fall Detection System, among others.
The Advanced Engineering category was equally impressive, with projects like Agrobot revolutionizing agriculture, the AI Orthopedics glove aiding in walking correction, and the Robot for Autonomous Navigation streamlining deliveries. Students also showcased the bionic hand system, IoT and Robotics Trainer Kit, and other remarkable projects that push the boundaries of engineering.
The Research-based projects covered a diverse range of topics and applications. Students delved into the impact of converting roundabouts to signalized intersections, optimizing energy usage in small community systems, and using GIS-based technology for road surface condition assessment. Other projects explored innovative applications of 3D printing, AR-based navigation for visually impaired individuals, and fire and smoke detection using adaptive vision.
The UOWD Innovation Fair 2023 was a resounding success, leaving a mark as a hub of creativity, innovation, and academic excellence. Congratulations to all participants for their outstanding contributions, and a special thank you to the School of Engineering for organizing this remarkable event.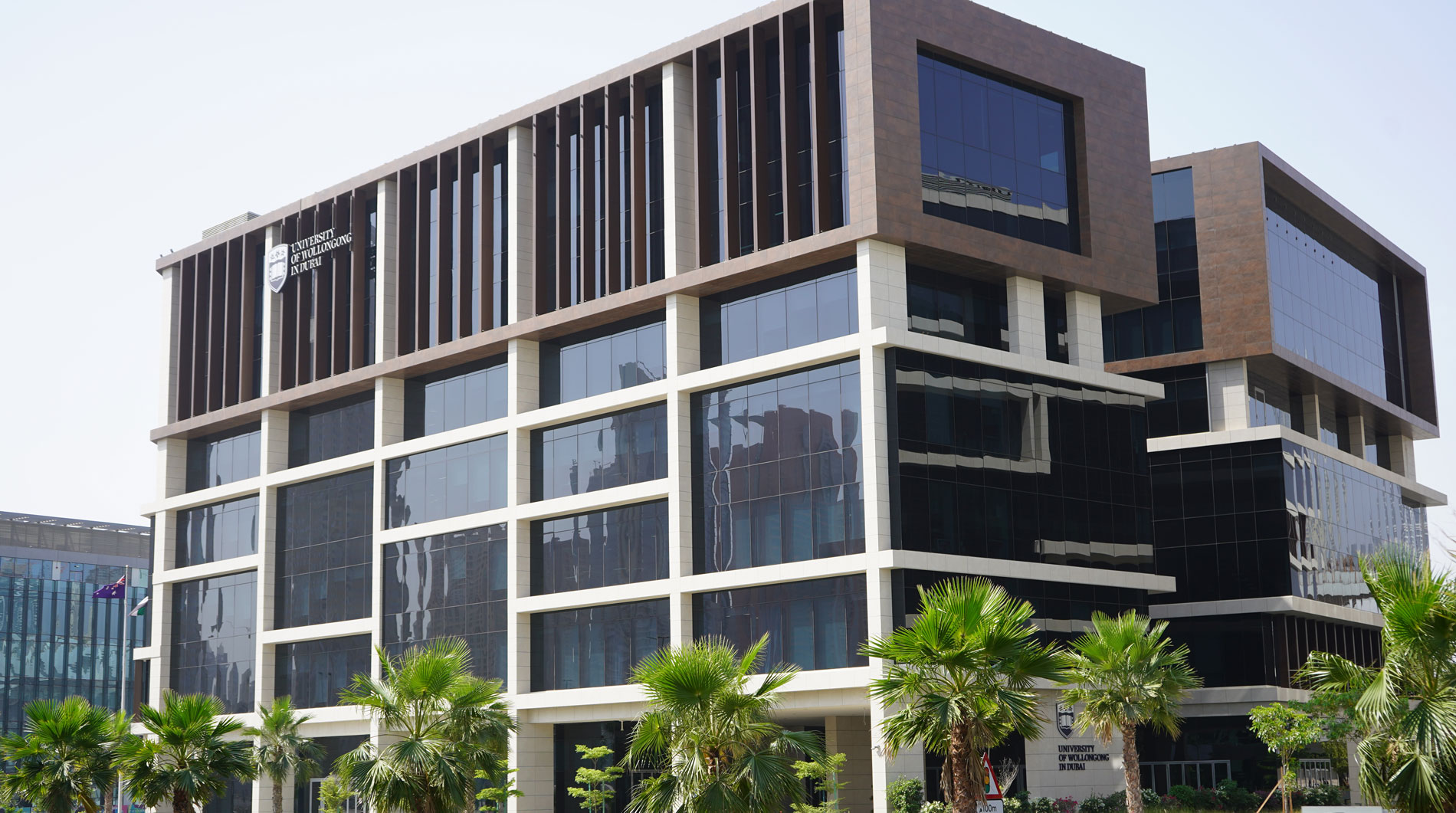 Open Day
Remember to attend our next Open Day on Saturday, 4 November 2023.
Join our experts to learn more about our degrees.