Empowering Financial Horizons: UOWD's School of Business Hosts the Innovative International Conference on Smart Finance 2023 (ICSF23)
Wednesday, 09 August, 2023
The University of Wollongong in Dubai (UOWD) is delighted to share the resounding success of the International Conference on Smart Finance 2023 (ICSF23), hosted by its esteemed School of Business. This milestone event served as a powerful platform for academia and industry to converge, delve into, and harness the immense potential of financial technology.
Under the expert guidance of Dr Yiyang Bian, Associate Professor at UOWD, ICSF23 showcased a meticulously curated series of sessions that illuminated the symbiotic relationship between academic inquiry and industry application:
Distinguished Inauguration: The event commenced with the distinguished voices of Prof. Payyazhi Jayashree, Dean of UOWD's School of Business, and Chair Prof J Leon Zhao from The Chinese University of Hong Kong, Shenzhen. Their insightful opening remarks underscored the paramount significance of collaboration in propelling financial technology advancement.
Innovative Approaches: Prof Bohui Zhang, Chair Professor and Executive Dean of the School of Management and Economics at The Chinese University of Hong Kong, Shenzhen, introduced a groundbreaking methodology for assessing delinquency risk through real-time video analysis. This presentation offered fresh perspectives, captivating the audience.
Transformative Insights: Prof Ye Luo, Associate Director of the Institute of Digital Economy and Innovation at HKU Business School, passionately explored the transformative potential of Generative Pre-trained Transformers (GPT) in the realm of finance. Her speech ignited fervent discussions on the diverse applications of GPT technology.
Invaluable Revelations: Prof Zied Ftiti, Full Professor and Associate Dean of Research at EDC Paris Business School, unveiled insights into the intricate interplay of capital flow drivers. This illuminated the direct and indirect factors, encompassing pull, push, and contagion effects, significantly impacting the global financial landscape.
Technological Convergence: Prof Jing Wu, Senior Editor of Production and Operations Management at CUHK Business School, orchestrated an enlightening discourse on large language models' integration into business research. His presentation seamlessly bridged the realms of technology and business application.
Industry Vision: Sunil Peer, Chief Technology Officer of Huawei, shared an industry visionary's perspective on "Smart Finance in the Digital Era." His discourse masterfully navigated the latest trends and advancements shaping the financial landscape through digital innovation.
Innovative Solutions: Representing PAT Business School, Gerry Fahy and Rachel Woolley underscored technology's transformative role in financial crime detection and compliance. Their compelling speech emphasized the urgency of adopting innovative solutions to address evolving challenges in the financial sector.
Engaging Dialogues: Dr Haroon Khan, Associate Professor at UOWD, adeptly led an engaging panel discussion on the vast potential of FinTech collaborations and partnerships, further enriching the discourse.
Research and Exchange: The second day of the conference provided a platform for scholars worldwide to present their research papers, fostering lively discussions and valuable feedback on various aspects of financial technology's future trajectory.
The resounding success of #ICSF23 has not only elevated UOWD's academic reputation but has also positioned the institution as a global hub for cutting-edge insights in #FinTech and the future of business. This landmark conference provided a crucial nexus for knowledge sharing, networking, and fostering collaborations that will reverberate across continents. UOWD's School of Business remains resolute in its commitment to spearheading innovative explorations in the dynamic field of smart finance.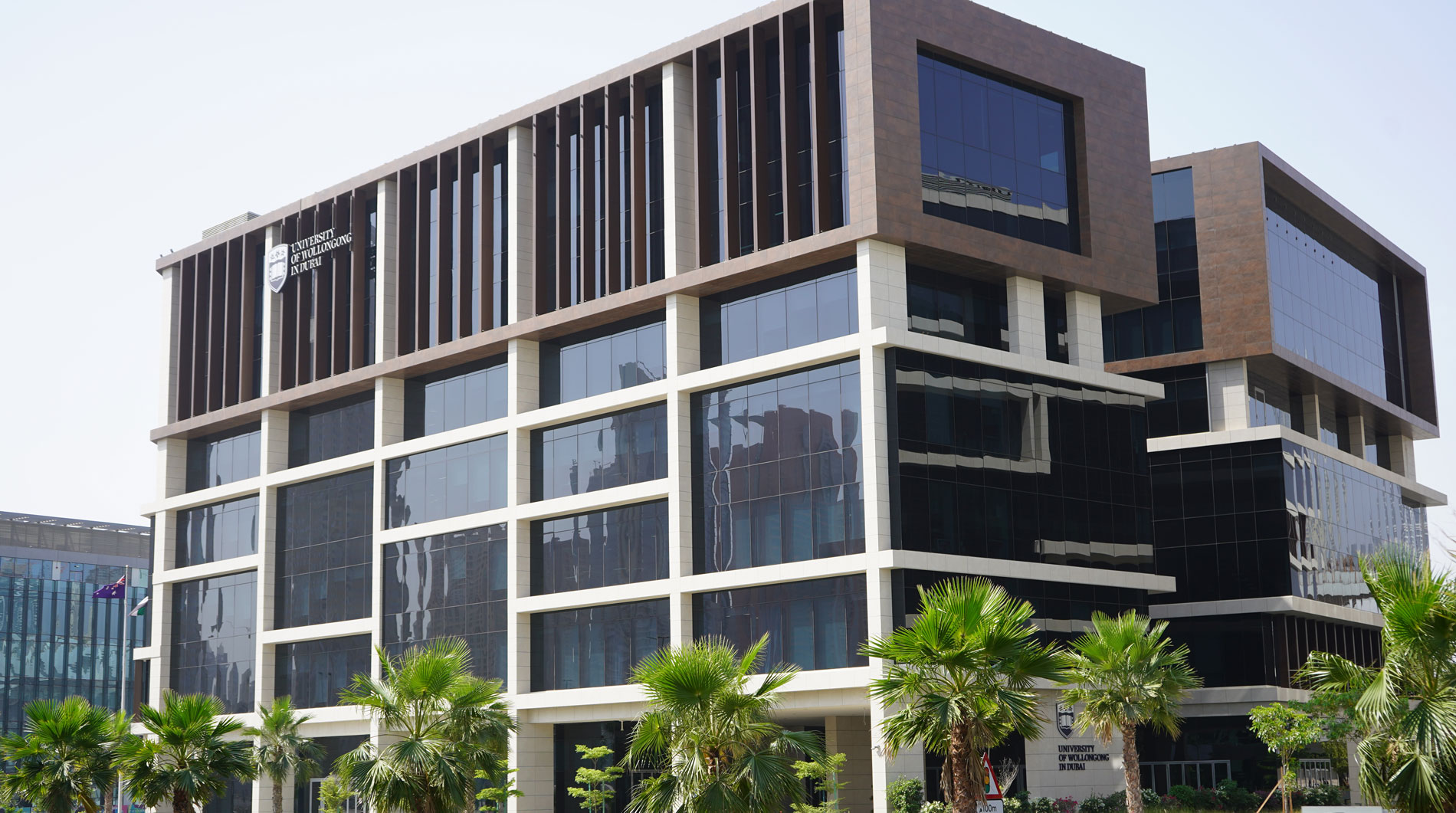 Open Day
Remember to attend our next Open Day on Saturday, 4 November 2023.
Join our experts to learn more about our degrees.