Inaugural Edition of The Catalysts Debates Fuels Thought-Provoking Discussion at UOWD
Thursday, 22 June, 2023
The University of Wollongong in Dubai (UOWD) School of Business proudly hosted the inaugural edition of The Catalysts Debates, an initiative envisioned by Mr Sherwin Fernandes, Finance and Economics Instructor at UOWD. The debate series aims to cultivate a stimulating environment that brings students, academics, and industry experts into dialogue on vital contemporary issues, inspiring innovation, intellectual growth, and positive change.
The kick-off debate focused on the increasingly pertinent topic of "The Overwork Epidemic: Is It Time for Change or Business as Usual?" The dynamic event saw two impressive teams go head-to-head in a lively discussion, sharing their insights and persuasive arguments on the contentious issue.
The Proposition team, composed of esteemed academics, industry experts, and UOWD students, passionately argued for the need to reform the culture of overwork and prioritise employee well-being. The team included Ms Sabahat Ahmed (Associate Director People and Change, KPMG Lower Gulf), Ms Zainab Qamar (BD Support Specialist, ISMEA, UPS Gulf LLC), Dr Rumaila Abbas (Discipline Leader Marketing, Assistant Professor, UOWD), Dr Alison Thirlwall (Associate Professor, School of Business, UOWD) and UOWD students Ms Sarah Shroff, Ms Ashna Manoharan, and Ms Dania Kayali.
The Opposition team defended the autonomy of individuals in choosing their work hours, also represented by a line-up of accomplished academics, industry professionals, and UOWD students. Members included Ms Yogita Sangtani (AP Accountant, Bayut), Ms Sabiha Banu (Registry Officer, UOWD), Dr Flevy Lasrado (Assistant Professor, School of Business, UOWD), Ms Rizan Muhammad (Faculty Admin Assistant, UOWD), Mr Ismaeil Al Fahim (Director of Strategic Development, Al Marjan Investments) and UOWD students Ms Niki Kazeroonian and Ms Elria D'souza.
The esteemed panel of judges comprised faculty members from the UOWD School of Business, including Prof. Payyazhi Jayashree (Dean), Dr Arijit Sikdar (Director Undergraduate), Dr Vikash Ramiah (Director of Research), Ms Yusra Ghani (Accounting Instructor), as well as Mr Alex Greenhough (People and Culture Business Partner, UOWD) and Ms Sadaf Tauqir (Soft Skills Specialist, Corporate Trainer).
Under Mr Sherwin Fernandes's expert moderation, the debate unfolded with captivating opening statements, followed by an engaging Q&A session. The audience's thought-provoking questions further enhanced the event's dynamic atmosphere. Both teams demonstrated an exceptional level of expertise, making the decision a challenging one for the judges and the audience. Nevertheless, the Proposition team was ultimately declared the winners.
The UOWD School of Business extends its deepest appreciation to all participants for their invaluable contributions and commends them on their remarkable performances. As The Catalysts Debates series continues, the UOWD community eagerly anticipates more enlightening and passionate debates that inspire positive ideation and foster intellectual growth. Stay tuned!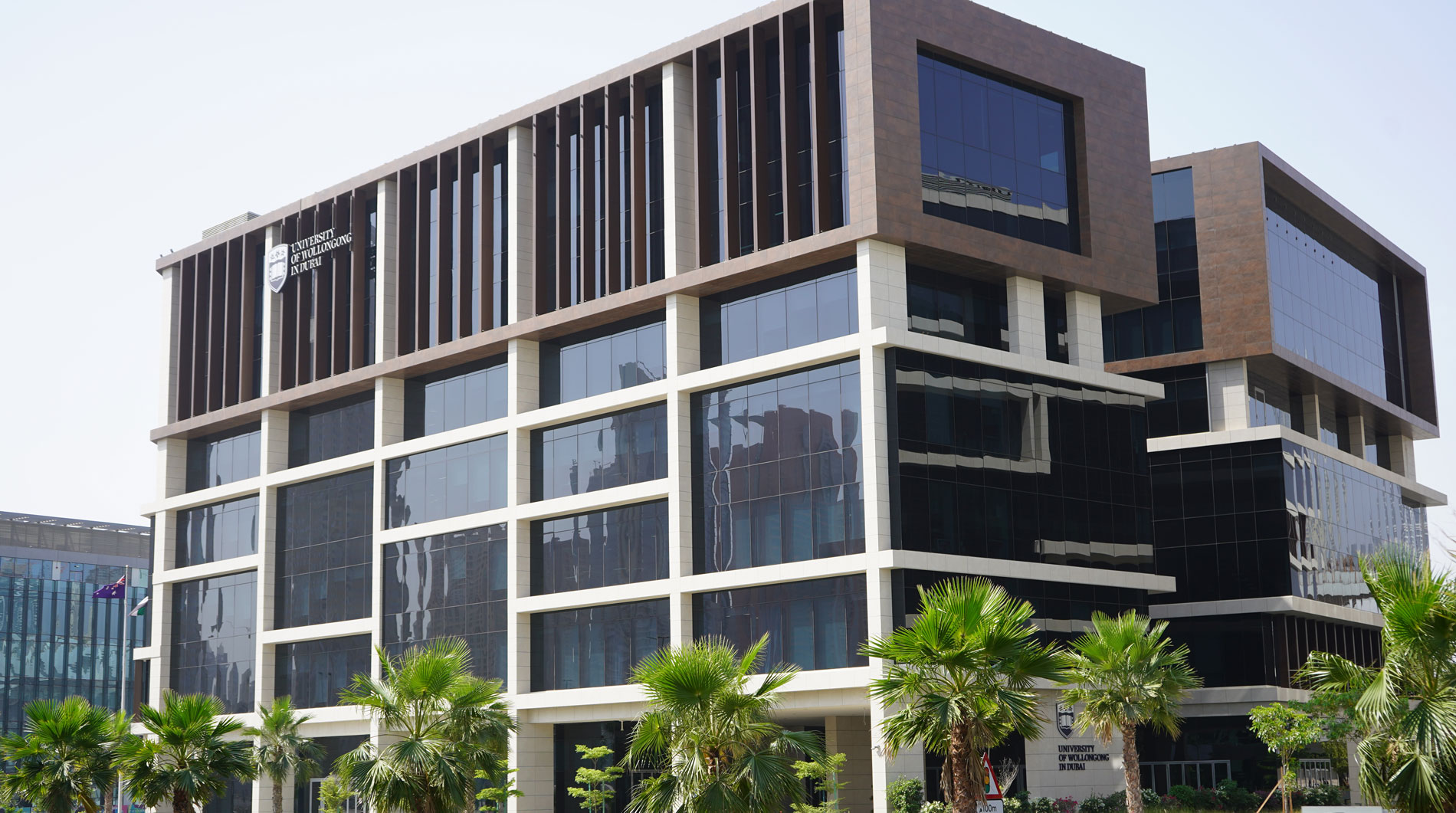 Open Day
Remember to attend our next Open Day on Saturday, 4 November 2023.
Join our experts to learn more about our degrees.