Leading brands in the UAE benefit from brand audit reports conducted by UOWD students
Thursday, 30 May, 2019
Nearly 140 undergraduate marketing students had the opportunity to work closely with Al Seer Distributors, one of the largest multi-brand distributors in the region and Al Rawabi Dairy Products, a leading dairy and juice manufacturing company in the UAE as part of the University of Wollongong in Dubai's (UOWD) 3rd Industry-Academia Interface in Classroom Initiative (IAIC). "The aim of IAIC is to connect students with leading companies engaged in consumer products and services in the UAE in order to gain practical experience of the working environment", commented Dr Prakash Vel, Associate Professor-Marketing and founder of IAIC. "This is a great opportunity for our students to put all of the theory they have learnt in to practice, to shape their skills and to prepare them for a career in the commercial business world", he said. The students, divided into 28 teams, took part in a three-month project, putting together brand audit reports for six leading brands in the UAE - Atkins, Kleenex, Colgate Toothbrushes and Al Rawabi's line of products - Low fat Laban, Low fat Milk and 100% Orange Juice. A final group presentation of the brand audit report was done prior to the awarding ceremony, at the company premises and was evaluated by the managers of the respective brands to select one best team per brand. The top teams for each brand were announced during the awarding ceremony titled 'A 360 Degree Student Learning Experience' and presented with a Certificate of Excellence following the welcoming addresses by Dr Vel and Professor Payyazhi Jayashree, Acting Dean of the Faculty of Business. Executives attended the awarding ceremony from multinationals including Unilever and SAP alongside students and parents who were invited to share their insights and experiences. A major highlight of the event was the endorsement extended to the IAIC initiative by the Chartered Institute of Marketing (CIM). The brand ambassador of CIM, Mr Raj Achan presented a 'Certificate of Appreciation' to Dr Prakash Vel for his efforts to strengthen industry-academic relationships. CIM also offered a one-year free membership for all students of the winning teams. The company managers of the participating brands who attended the ceremony included Mr Aji Varghese, Trade Marketing Manager from Al-Seer Group and Ms Maysoun Issa, Marketing and Communication Consultant and Mr Achanta Sai, Brand Manager from Al Rawabi Dairy company LLC. "Due to the competitive environment, our company welcomes new ideas from the consumers and the industry. Innovative marketing strategies, new trends in digital marketing and social media play a pivotal role in staying ahead of our competition. I was therefore personally very impressed with the presentations I have seen and the students presented excellent recommendations in the field of social media and digital", commented Ms Maysoun Issa who is also a UOWD Alumna. "I firmly believe that our younger generation of marketing professionals are talking the same language as the experts we have previously approached and is therefore is a strong indication that we are moving in the right direction", she concluded. Participating students felt that the project helped them to build their confidence personally and professionally, further developed their skillset, enhanced their ability to work in teams and that overall, it was a fantastic opportunity to work with industry leaders and to experience first-hand what is happening in the real world.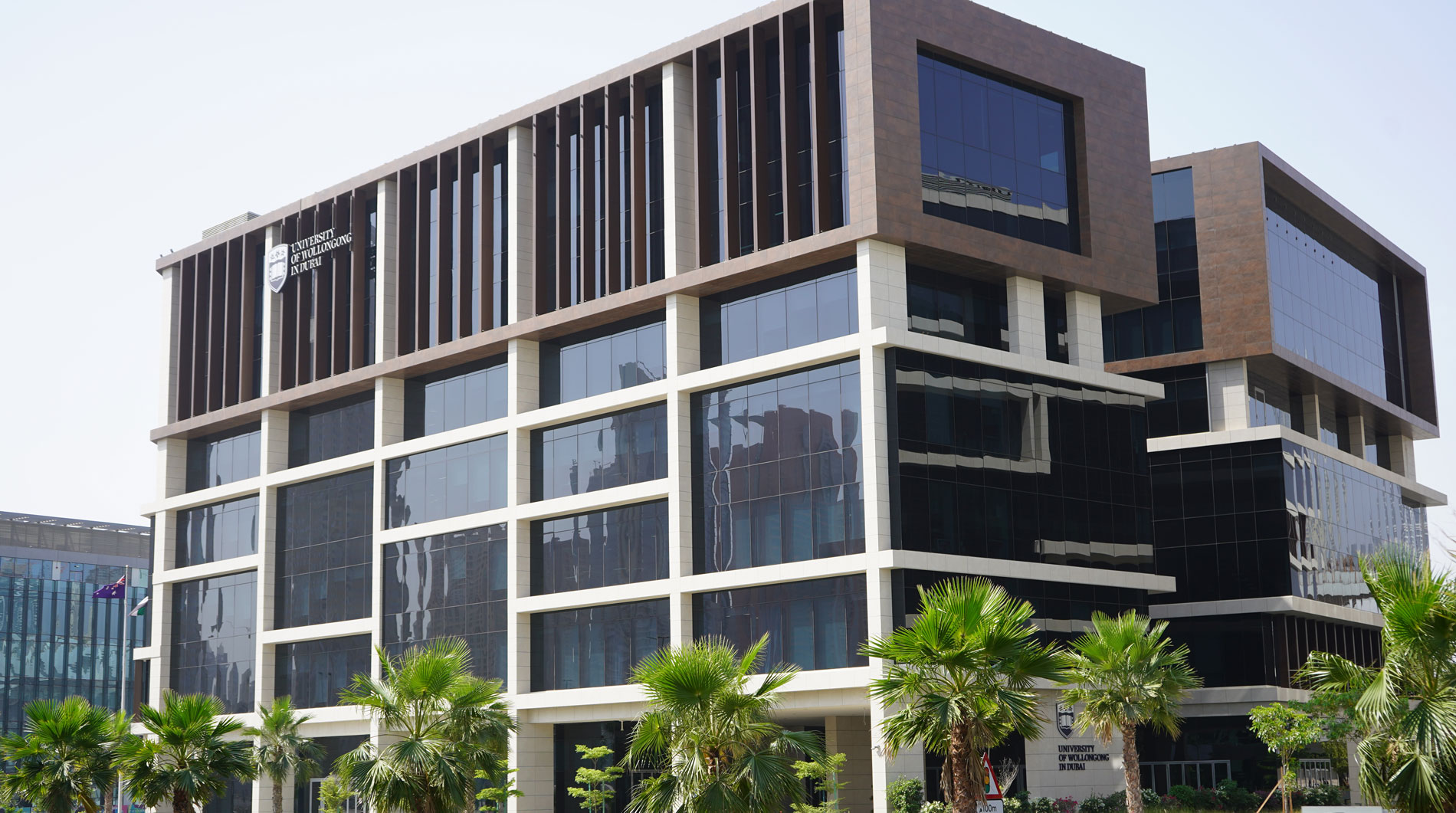 Open Day
Remember to attend our next Open Day on Saturday, 17 June 2023.
Join our experts to learn more about our degrees, and how you can enrol at UOWD in our
Autumn intake which starts on 18 September 2023.