Over 250 students celebrate their success at UOWD's 25th graduation ceremony
Sunday, 04 May, 2014
The University of Wollongong in Dubai (UOWD) has honoured 259 students at its 25th graduation ceremony held at the Jumeirah Beach Hotel, Dubai.Among the inspiring personal journeys celebrated at the event was that of Dana Nashawati, a visually impaired student who graduated from the Master of Quality Management program.Dana came to UOWD in search of the next challenge, having already obtained an undergraduate degree in Human Resource Management. Though visually impaired from the age of 13, Dana has been inspired rather than inhibited by her disability, and considers herself 'enabled, not disabled' by her restricted sight.Celebrating her latest achievement, Dana said, "There is always an element of having to prove yourself when you have some kind of disability, which is why I'm constantly pushing myself to face new challenges."Coming to UOWD meant embarking on a new adventure for me – entering a new environment, working with new people, and taking a different approach to learning – it wasn't easy at times but I am certainly pleased that I took on that challenge."Dana's sentiment was echoed in the words of Ibrahim Matar Moh'd Al Malih, top graduate of the Master of International Business program, who delivered the Vote of Thanks speech on behalf of the graduates at the ceremony.A self-confessed below average performer in high school, Ibrahim said, "I stand proudly before you today as a top graduate because of the support this institution has given me. And I can, with conviction, say that in order to be successful you must accept all challenges that come your way and, let me remind you, there is no choice - you can't just accept the ones you like. You must be willing to fail, because my life proves that a man's best success comes after his greatest disappointments."Presided over by His Excellency Mr Pablo Kang, Australian Ambassador to the UAE and Qatar, the graduation ceremony also welcomed Mr James Hogan, President and Chief Executive of Etihad Airways, as well as members of the UOWD Ltd Board, and family, friends and guests of the graduating students.Delivering the keynote speech at the event, Mr Hogan said that the students were at the gateway of a world of opportunity. As a young, ambitious and determined nation, the UAE is emerging into a dynamic, global economic powerhouse, he said.Mr Hogan urged the graduates to embrace this opportunity, encouraging them to seize what is on offer and arm themselves with 'can-do and courage' as they take the next step into the world of work.Among the other top achievers celebrated at the event were Ahmed Ali Ahmed Al Shal Al Teneiji, the top graduating UAE national student, and Khushboo Thakwani and Rashi Himanshu Sagar, who received the DIAC Academic Excellence Awards at undergraduate and postgraduate levels respectively.The Graduation Ceremony concluded with a reception for all graduates and their guests, hosted by UOWD.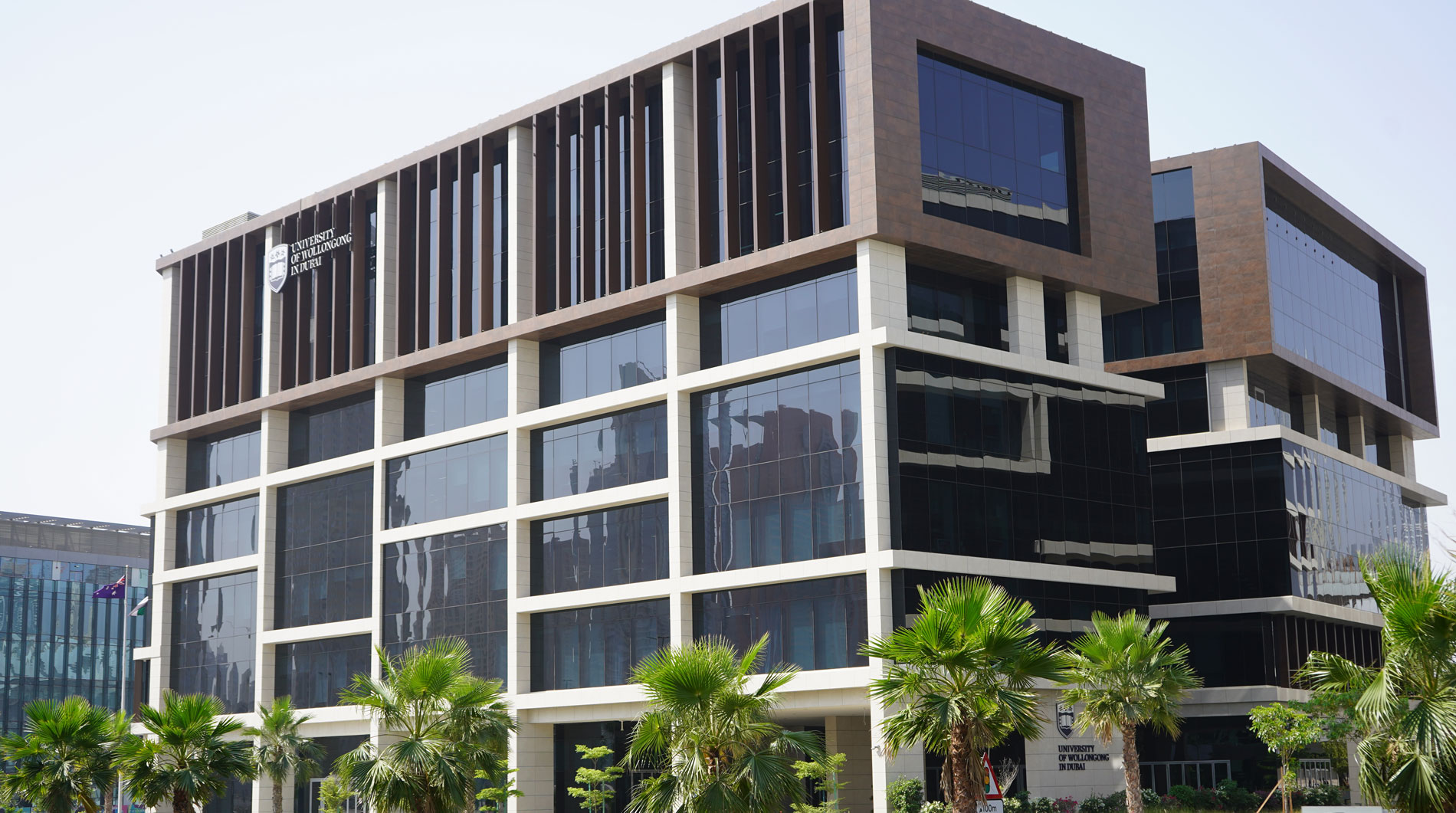 Open Day
Remember to attend our next Open Day on Saturday, 4 November 2023.
Join our experts to learn more about our degrees.