Taaleem partners with the University of Wollongong in Dubai (UOWD)
Tuesday, 12 May, 2020
The Taaleem family of schools has announced a partnership with UOWD to provide exclusive benefits and opportunities for their students, staff and parents.
The Taaleem family of schools announces an exclusive partnership with the University of Wollongong in Dubai (UOWD). UOWD was the first international Australian university in the UAE and now offers 44 degrees that are internationally accredited from over 10 industry sectors, taught by qualified academic professionals that are all PhD holders. The agreement encompasses:
Full Scholarships for outstanding students will be provided by UOWD to selected Taaleem students
UOWD will offer a 25% discount for all Taaleem students for Bachelors and Masters degrees over the full duration of study.
Taaleem staff and parents are offered a 30% discount for Bachelors and Masters degrees over the full duration of study.
Alan Williamson, CEO of Taaleem, commented:
"In light of current global uncertainties, our parents and graduating students are naturally reconsidering the location for their future higher education. Therefore, we are delighted to announce our exclusive partnership with UOWD, ranked in the top 250 universities globally. This partnership will provide the option of a locally based, world class education for our graduates during these times of international uncertainty and insecurity. Recognised for their 27-year history of academic excellence in the UAE, UOWD is a pioneer in the regional higher education landscape. This partnership, offers to the Taaleem family, a locally based, affordable and outstanding Australian-based higher education that is UAE certified and globally recognised."
Professor Mohamed Salem, President of University of Wollongong in Dubai added:
Professor Mohammed Salem, President of UOWD, said: "We are thrilled to announce our partnership with the Taaleem family of schools to work with them in supporting the student community. Since its inception in 2004, Taaleem has built a strong reputation within the UAE on their commitment to providing world-class education to their students from K12 all the way up to secondary school."
"We understand that the current environment has caused shifts within the educational sector and that many students who were hoping to study abroad have reevaluated their options. However, at UOWD, our number one priority has always been to support the domestic education sector by ensuring that our students receive quality education. Our degrees are accredited, both in Australia as well as by the UAE Commission for Academic Accreditation, giving students a myriad of opportunities for future studies. Additionally, UOWD's international network in Australia, Hong Kong and Malaysia gives students the option of studying abroad at a later stage in their studies in their educational journey with us."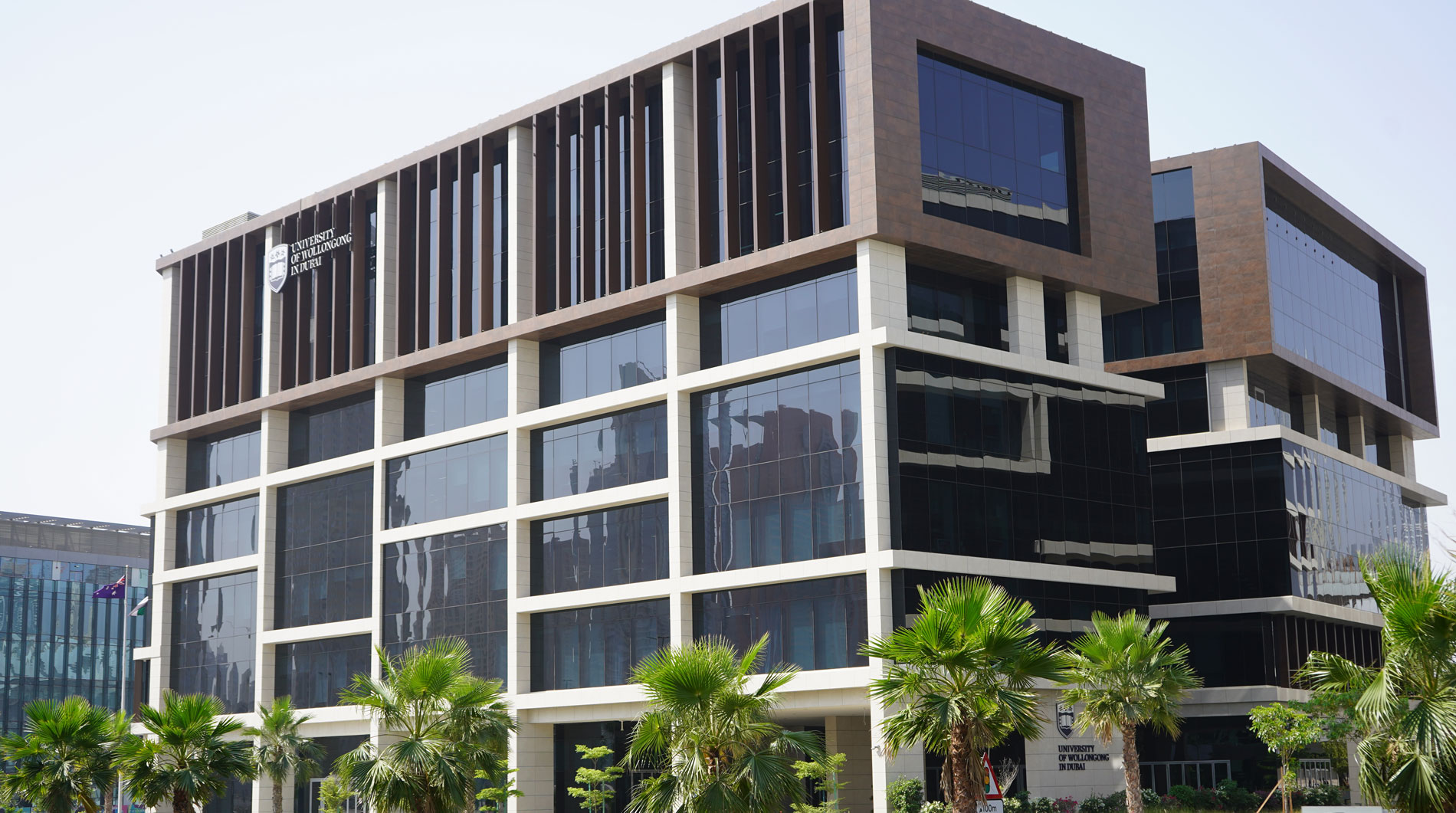 Open Day
Remember to attend our next Open Day on Saturday, 4 November 2023.
Join our experts to learn more about our degrees.