Two Dhaka school mates meet at UOWD for first time!
Wednesday, 11 March, 2009
Two boys, who studied in adjoining classes at Dhakas prestigious Maple Leaf International School, met for the first time at the University of Wollongong in Dubai. Ahmed Abdur Rahman and Minhaz-ul Hoque studied in Class 5 and Class 6 at Maple Leaf International, Dhaka. They were in adjoining classrooms: Ahmed in Section B and Minhaz in Section A. "We never met in Dhaka, though I was one of the most popular boys in my class, and I knew some of the boys from Minhazs class," said Ahmed, who is doing his third semester in B. Com Finance at UOWD. "A friend of mine from Dhaka told me that an ex-student of Maple Leaf had joined UOWD and he gave me Minhazs number. From then on, we got along like wild fire." "It is ironic that while we studied for two years in adjoining classrooms in Dhaka, we never met. Fate has decided we should meet in Dubai," said Minhaz, who is doing his first semester in B.Com. "It feels great to have someone who was in my school. We have so many stories to share." Ahmed and Minhaz were among the 42 students who were awarded merit-based scholarships at a special ceremony held at UOWD on March 10, 2009, and were complimented by Prof. Rob Whelan, UOWD President, on their achievement and newfound friendship.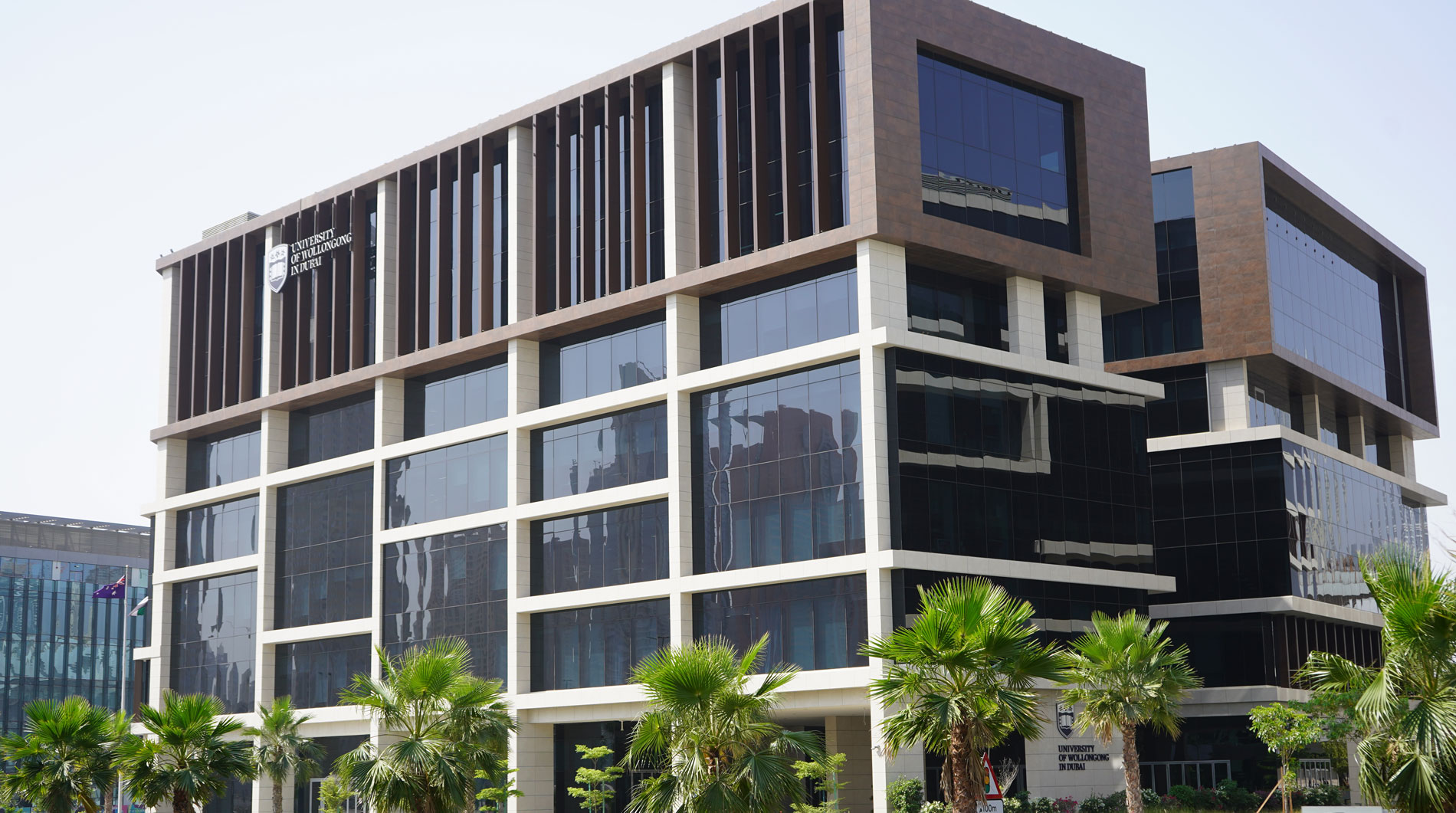 Open Day
Remember to attend our next Open Day on Saturday, 4 November 2023.
Join our experts to learn more about our degrees.